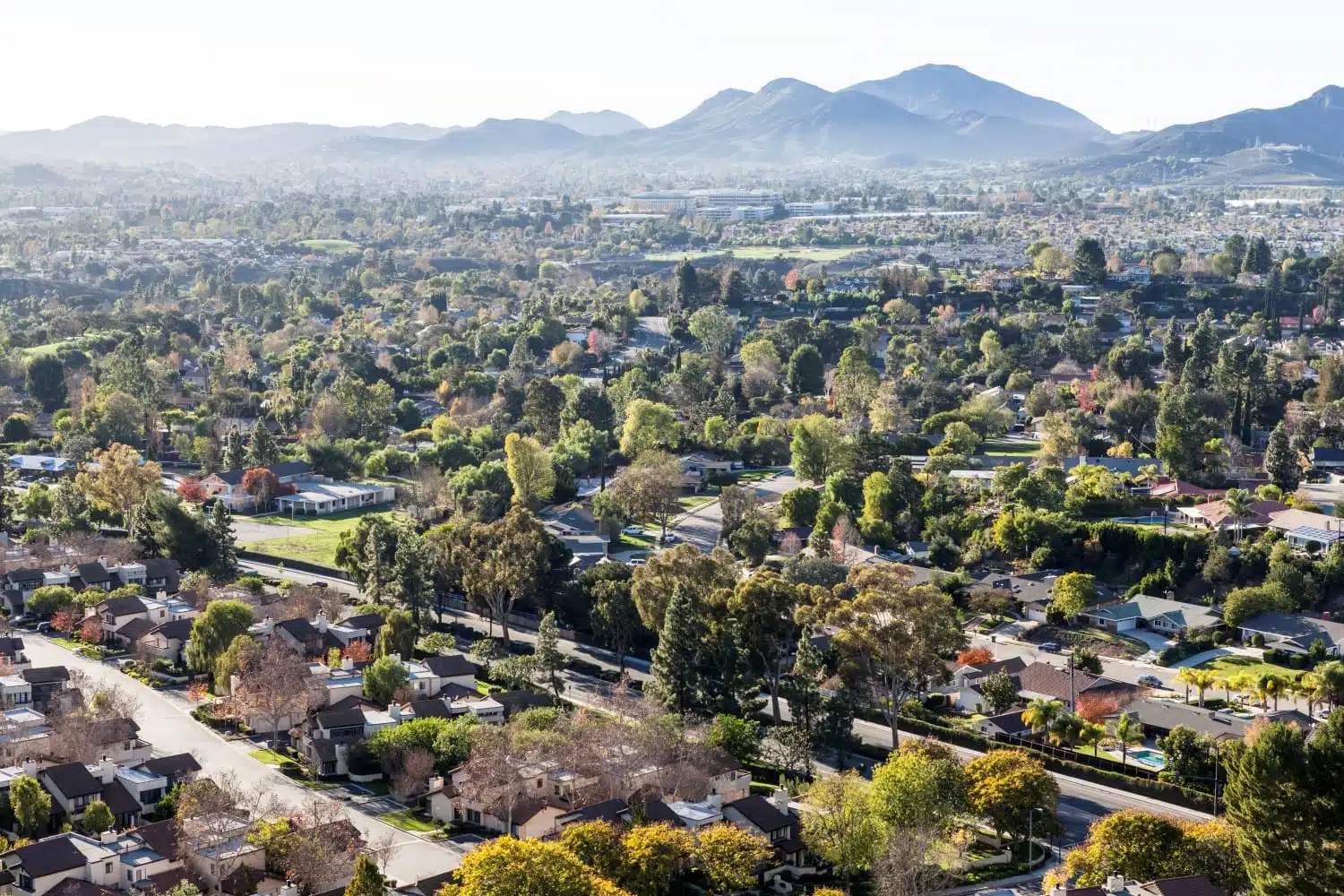 Insider's Guide to Thousand Oaks, CA: A Top Family-Friendly Community Near L.A.
Thousand Oaks is a quiet, upscale community that's just an hour up the 101 freeway from the hustle and bustle of Los Angeles. Often thought of as an extension of L.A., Thousand Oaks is actually its own city in a completely different county -- Ventura County, to be exact.
Home to over 127,000 people, this beautiful, green, and serene place has been attracting residents — including a few famous faces — for over 50 years. If you're thinking about moving to Thousand Oaks, join us as we find out what makes this city so easy to love and hard to leave -- and one of the best places to live in the Los Angeles area.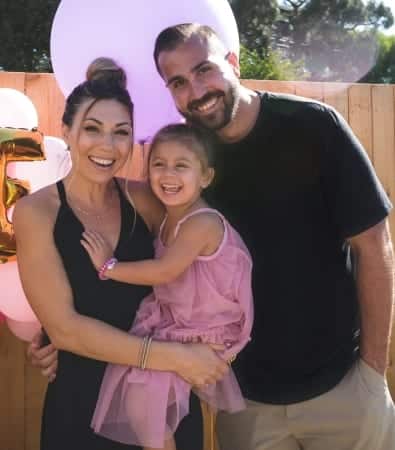 We spoke with local Realtor Davis Bartels of Pinnacle Estate Properties to get the scoop on where to find a home, an apartment, local schools, things to do, and more. Davis grew up in Thousand Oaks, and, after a few years away, decided to make the move from Los Angeles back home, something he's noticed is fairly common among locals his age. "They leave the nest and they go out and they see what it's like in the big city," he says. "And then they come back here to our community to start a family."
(Pictured above: Davis Bartels and family)
WHAT'S IT LIKE LIVING IN THOUSAND OAKS?
Move here and you'll find yourself part of a relaxed, well-kept community heavily geared toward families. Davis says that folks in Thousand Oaks are friendly, know their neighbors and other key players in the 'hood, and tend to be "white collar, affluent, and in the one percent."
The Thousand Oaks name is not a misnomer; this city really is teeming with thousands and thousands of gorgeous oak trees. In addition to their signature trees, Thousand Oaks also has two beloved lakes, Lake Sherwood and Bard Lake, and has dedicated one-third of its land to green space. Plus, its privileged location in the Conejo Valley puts residents close to Point Mugu State Park, Malibu Springs, and Satwiwa Native American Indian Natural Area.
In a nutshell, living here gives you the best of both worlds: you're close enough for easy, quick access to the pulse of a big city, but you're far enough away to escape the stress and hassles of big-city life like noise, traffic, and parking hassles. Sounds good to us!
HOW MUCH DO HOMES COST IN THOUSAND OAKS?
Davis says a big draw for Thousand Oaks is you'll get more for your money than you would in a place like L.A. proper. Most homes in this family-friendly community are large, on big lots, built somewhere in the late '50s to the early 2000s and up. So, while prices are high, you're getting more house, more space, and less hassle for your money. Single-family homes typically go for $800,000 to $1 million, but it's not unheard of to see price tags upwards of $5 million or condos going for as low as $400,000. Generally, all offerings will be nice, well-maintained properties.
He says there's no standard type of home, but you can usually expect contemporary upgrades, and there are a few neighborhoods where you'll specifically find unique ranch-style homes on sprawling lots. Another thing worth noting? Thousand Oaks is known for its lack of HOAs, which has both pros and cons.
LOOKING FOR HOMES FOR SALE IN THOUSAND OAKS? BEST NEIGHBORHOODS TO LOOK
"Thousand Oaks isn't a massive, sprawling metropolis," advises Davis. "It's more of a bedroom community with a couple of subsets in it." He says that while there are a lot of nooks and crannies in the city, many neighborhoods offer up much of the same: a quiet, residential vibe outfitted with not much more than homes and necessities like grocery stores.
No matter where you choose to look and ultimately live in Thousand Oaks, Davis says you can't go wrong. "It's a really sought-after community because you have great weather year round, you can be at the beach in 30 minutes, you can be in the snow in an hour-and-a-half."
Here's a look at some of the city's popular neighborhoods and communities.
Westlake Village
"Westlake Village is more of a hip area," Davis says, explaining that this is where you'll find more conveniences, quick access to the freeway, and more things to do. "If you're going to go to a nice restaurant, it's going to be in Westlake Village." You can expect friendly people who know the names of cashiers at the grocery store and make friends at the gym. "It's a big little town."
Fair warning, though, homes in this big little town sport some of the biggest price tags. Davis says buyers can expect the median price for a home to be around $950,000. However, prices range anywhere from as low as $600,000 to $800,000 for a condo, and up to $1.5 million, on average, for a home, though a few outliers can go for as much as $10 million. Homes here are more likely to have a modern, contemporary look with lots that average around 8,000 to 10,000 square feet.
If you're looking in Westlake Village, there's a key thing Davis wants you to know: only half of it is technically considered a part of Thousand Oaks. "One half of Westlake Village is L.A. County and the other half is Ventura County," explains Davis, and the Ventura County side is the side that falls under Thousand Oaks jurisdiction.
Lang Ranch
Welcome to one of Thousand Oaks' most popular neighborhoods, Lang Ranch. Here, you'll find large homes that are easy on the eyes and have good-sized lots. This is a great neighborhood pick for families as the schools zoned in Lang Ranch are some of the best — and it's also inside the district for Westlake High School. Lang Ranch is home to several neighborhoods and gated communities, plus a park with a playground.
While much of Thousand Oaks offers up older homes, the houses in Lang Ranch communities tend to be newer builds dating from the 1980s to 2000s. Houses here often sell for higher than asking; the median asking price is around $975,000, while the median price paid is about $1 million dollars. That said, you can still find townhomes in Lang Rach that start as low as $400,000.
Lynn Ranch
This is one of Thousand Oaks' older neighborhoods, where you'll find larger ranch-style homes that range between 1,200 to 4,500 square feet, often built in the '50s, '60s, and '70s. Many have gone through renovations to keep their interiors updated and looking good. Aside from spacious homes, Lynn Ranch also sports extra-large lots which often attract buyers with bigger families or equestrian buyers looking for a spot that can accommodate horses. Homes usually list between $700,000 to $2 million and often sell for the asking price.
Newbury Park
Similar to Westlake Village, Newberry Park is a kind of "subset" of Thousand Oaks. It's also one of the city's more affordable neighborhoods, a good entry point for people who want to get into the city at a lower price point. What you'll find here is a "very quiet bedroom community" full of parks, green space, and tract homes.
While it may not have the happening vibes of Westlake Village, Davis says Newbury Park's northernmost location off the 101 offers residents closer access to nature activities like hiking trails and Point Mugu State Park. However, this location makes it the farthest Thousand Oaks neighborhood from Los Angeles. Davis says you can find condos here starting around $400,000 to $600,000, while single-family homes usually run $600,000 to $850,000 and up.
BEST AREAS TO FIND AN APARTMENT OR CONDO IN THOUSAND OAKS
You'll find apartment options scattered throughout Thousand Oaks, though most are located in a line along the center of the city. Units will run the gamut from your basic apartment complex to snazzy contemporary buildings with all the fixings. When it comes to rent, you'll definitely get more for your money than with city living. Studios start around $1,750 a month, but are harder to find than one-bedrooms and up, which start at about $2,000. Apartments are often pet-friendly and come with an in-unit washer/dryer, they're surprisingly spacious, and they sometimes have shared building amenities like gyms or even outdoor pools.
What are schools like in Thousand Oaks?
As if Thousand Oaks didn't already have a ton of things going for it, Davis says it's also home to some excellent schools. "Some of the best in the nation," he says. "And certainly in California." According to Niche, Thousand Oaks schools are served by six different districts, but the main one is Conejo Valley Unified School District. This gives residents access to a total of 38 public schools and 18 private schools, including charter, magnet, and Montessori options as well as high schools with IB and AP programs and a wealth of elementary schools offering programming for gifted children. Another win? Almost every single one has an A grade or better, and several have earned status as National Blue Ribbon Schools.
While some well-heeled cities can put a stigma on public versus private schools, Davis says that's definitely not the case in Thousand Oaks. While he tells us that private school tuition can hover around $30,000 a year, the public schools are so revered that "even very successful affluent families send their kids to public school here," and mentions that some of his own classmates at Westlake High were young actors and kids whose parents were professional athletes.
Top Things To Do in Thousand Oaks
Thousand Oaks is quiet but don't get the wrong idea -- it's not sleepy. In addition to all the hotspots just an hour down the 101, you'll also find great dining, shopping, recreation, and cultural opportunities right in town. Here are some local and tourist favorites to check off your bucket list.
• Picnic around the world. Throw down your blanket and nosh on picnic snacks while surrounded by gorgeous gardens at Gardens of the World, a botanical garden designed to reflect garden styles from around the globe.
• Celebrate live theater. Take in a show at the Bank of America Performing Arts Center where you can catch everything from distinguished public speakers and stand-up comedians to national music acts, traveling performance art shows, and classic musicals.
• Get into the swing of things. Thousand Oaks is big on green spaces and that includes golf courses. Try your luck as you swing through the city's handful of courses and see if you can make par — or better.
• Explore a trail. Take in Thousand Oaks from a different POV by hitting a portion of the 27 miles of hiking trails in Wildwood Regional Park, which are perfect whether you're a hardcore power hiker or just in it for the fresh air and views.
• Lick up a local favorite. The Little Calf Creamery and Cafe is a must-visit staple that serves up classic cafe eats and can't-miss scoops of homemade ice cream that are best when plopped on top of a homemade waffle cone.
Can't wait to move to Thousand Oaks? It's never too soon to start planning. Get a no-obligation moving quote by visiting PODS for local moves within the Los Angeles area, or call 877-350-7637 if you're moving long-distance.
---
Based in Los Angeles, Katherine Alex Beaven is a freelance writer and frequent contributor to the PODS blog. She has moved 20+ times because she loves to experience new places.
Get a Quote
Choose the service you need
Comments
Leave a Comment
Your email address will not be published. Required fields are marked *