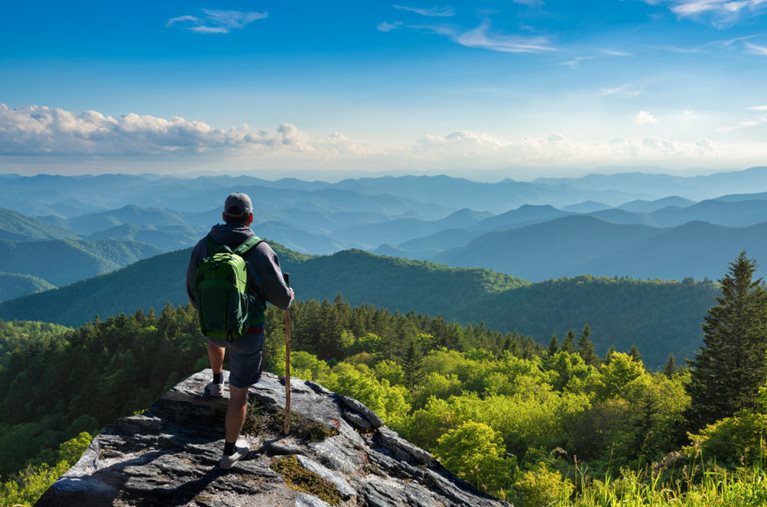 Southern Hospitality & Good Barbeque Aren't All the Tar Heel State Is Known For: 16 Pros and Cons of Living in North Carolina
There is truly so much to enjoy about the state of North Carolina that so many people make the decision to call the Tar Heel State home each and every year. In fact,
over the span of 2018-2022 alone
, more than 4 million households and businesses flocked to North Carolina. The
metro areas of Charlotte
and
Raleigh
— among the best places to live in North Carolina today — specifically reported the highest net growths in the state!
North Carolina has been attracting lots of young professionals, in particular, in recent years due to the expansive job opportunities found within the state, including Raleigh's booming tech scene and Charlotte's job opportunities across a range of different sectors.
So moving to North Carolina sounds like a no-brainer, right? We think so. But just like anywhere else, there are pros and cons of living in North Carolina. For a more well-rounded picture before making the move, you've come to the right place.
Planning a move to North Carolina?
Start by getting a quote from PODS
.
Fun Facts You Should Know About North Carolina
North Carolina's nickname of the "Tar Heel State" comes from the state's tar manufacturing industry for naval vessels in the 1700s and 1800s.
On March 7, 1914, Babe Ruth hit his first ever home run in the city of Fayetteville.
The NASCAR Hall of Fame resides in Charlotte, North Carolina.
Parts of the Great Smoky Mountain National Park and the Blue Ridge Parkway can be found in North Carolina.
North Carolina is home to the Outer Banks, where the tallest lighthouse in the entire country can be found. It is called the Cape Hatteras Lighthouse.
Out of all the southern states, North Carolina has the highest number of breweries per capita.
Should I Move to North Carolina? - FAQ
Q: What are the downsides of living in North Carolina?
A: Major downsides of living in NC include dealing with natural disasters like hurricanes, a less than average public school system, and a lack of public transportation options.

Q: Is North Carolina a good place to live?
A: Absolutely! And due to the population growth in the last few years, it's evident that North Carolina is a pretty popular place to live!

Q: What are the biggest risks of living in North Carolina?
A: Crime rates in certain areas of NC can get pretty high, which is a concern for most families who are relocating to the state. The most dangerous cities you should avoid include Whiteville, Henderson, and Gastonia.

Q: Why are more people moving to NC?
A: Job opportunities, affordable cost of living, and lots to explore outdoors are a few of the main reasons why so many people decide to move to NC.

What is it like living in North Carolina? Here are some pros and cons of North Carolina, when it comes to daily living.
Pea Island National Wildlife Refuge in Rodanthe, North Carolina
Pro: A Dream Come True for Outdoor Enthusiasts
There are over 40 state parks and 13 national parks in North Carolina, including access to the Great Smoky Mountains and the Blue Ridge Mountains. These beautiful outdoor hotspots provide plenty of activities for everyone, such as swimming, biking, running, and kayaking.
Hiking in NC is a common hobby of many residents, and hiking in certain towns — especially hiking in Asheville, NC — gives you access to some of the state's best hiking destinations, such as Mount Mitchell, Rattlesnake Lodge, and Craggy Gardens.
The coastline of North Carolina also spans more than 300 miles, and the state is known for its world-class beaches. Not only are the beaches of North Carolina beautiful, but there are also a variety of activities that can be enjoyed there, such as fishing, surfing, and paddling. You can choose from a variety of gorgeous locations, such as Wilmington's vibrant port city or the beautiful Outer Banks.
Con: Natural Disasters
Because the state is located in a hurricane zone, hurricanes in North Carolina are expected to take place on an average of one to three years. Aside from hurricanes, tornadoes, flooding, and bad storms are also quite prevalent.

You will most likely need to purchase insurance coverage if you buy a property in a coastal area within the state, due to the high climate disaster risk.
Pro: Affordable Cost of Living in North Carolina
North Carolina is known for its reasonable prices, and even though it is not the cheapest state in America, the
cost of living score in North Carolina of 91
is still comfortable. Since the U.S. average is 100, North Carolina is certainly cheaper than many other places throughout the country!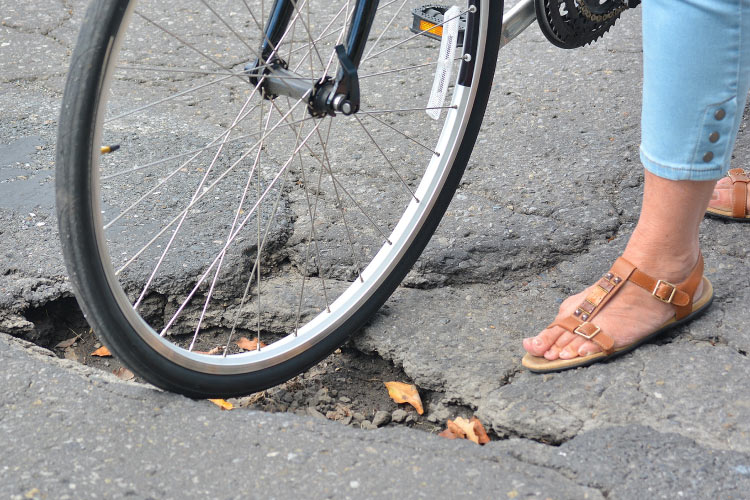 Con: Poor Road and Infrastructure Quality
In North Carolina, the quality of its infrastructure and roads is considered to be among the worst in the nation. Numerous roads in the state are prone to potholes, and some areas, such as Charlotte, require significant repairs. Residents should be aware of the state's road conditions, and they should drive with care to avoid getting in an accident.
Pro: Mild Climate
The climate in North Carolina is mild and temperate, and you won't need to bundle up much during the winter, as the average temperature is only around 50 degrees Fahrenheit. In the summer, it remains closer to 80 degrees Fahrenheit. And although snow rarely occurs, it can sometimes be found in the mountains. Because of these great weather perks, North Carolina is a good place to live if you prefer warmer weather overall.
Con: Lacking Public Transportation
Unless you live in a major metropolitan area, such as Charlotte or Raleigh, you will most likely need a car to travel around. However, public transportation in North Carolina is expected to receive a boost from the federal government by receiving more than $3 million in grants from the Department of Transportation.
Skylight Inn BBQ in Ayden, North Carolina
(Source: Skylight Inn BBQ via Facebook)
Pro: Dining and Barbeque Scene
North Carolina, is home to some of the most outstanding restaurants in the U.S. You won't want to miss the dining scene in Raleigh or the offerings at The Biltmore in Asheville. Likewise, North Carolina has over 170 breweries, providing you with a variety of unique flavors. And if you're a fan of barbecue, then you're probably already aware of the can't-miss BBQ scene in North Carolina. Texas and Tennessee have nothing on the NC!
Con: Undesirable Public Education System
Unfortunately, the public education system for K-12 students is not as good as it could be. The state is ranked 32nd in the nation when it comes to the quality of education for children. Some of the factors that were used to evaluate the state's educational system included the student-teacher ratio, ACT and SAT scores, and graduation rates.
Pro: Excellent Choices for College Students
While the public education system for K-12 students is not where it should be, so many college students flock to North Carolina to attend prestigious universities within the state. In fact, you'll find some of the best universities in the world in North Carolina. Duke University, North Carolina State, and the University of North Carolina at Chapel Hill are some of North Carolina's options.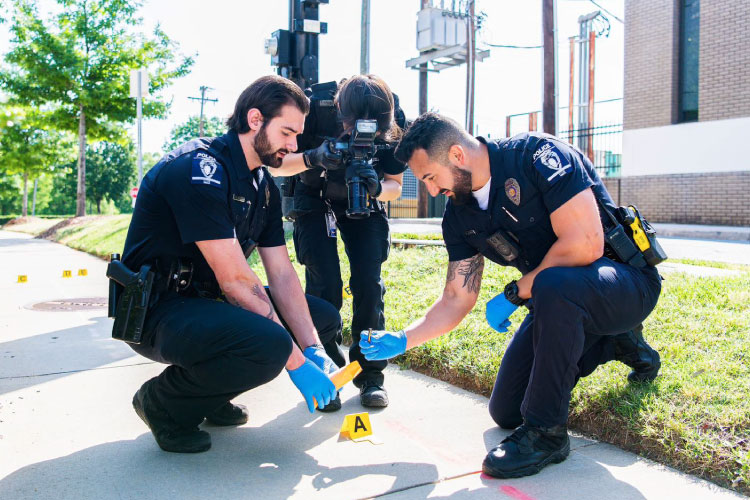 (Source: Charlotte-Mecklenburg Police Department via Facebook)
Con: Higher Crime Rates
One of the biggest factors that residents should consider when it comes to choosing a place to live is the higher crime rate in North Carolina. Your chances of being a victim to violent crime in North Carolina is 1 in 232, while your chances of being a victim to property crime in the state is 1 in 45.
Pro: Rich History Within the State
North Carolina is one of the original 13 colonies, and its history spans several centuries. In 1587, Sir Walter Raleigh established the ill-fated Roanoke Island colony on the Outer Banks. After leaving the colony, Raleigh came back three years later and discovered that the people had vanished.
North Carolina experienced some of the bloodiest fighting during the Civil War. One of the most notable battles that happened in the state was the Battle of Bentonville.
To commemorate its rich history, the state provides financial assistance to support various historical institutions and sites in North Carolina, such as Forth Fisher, the North Carolina Transportation Museum, and the Reed Gold Mine.
Con: Traffic Issues in Larger Cities
The traffic in North Carolina's urban regions, such as Raleigh and Charlotte, is becoming more problematic due to the state's growing population. Those living in or near major cities should prepare for delays ahead of time before traveling to work or school.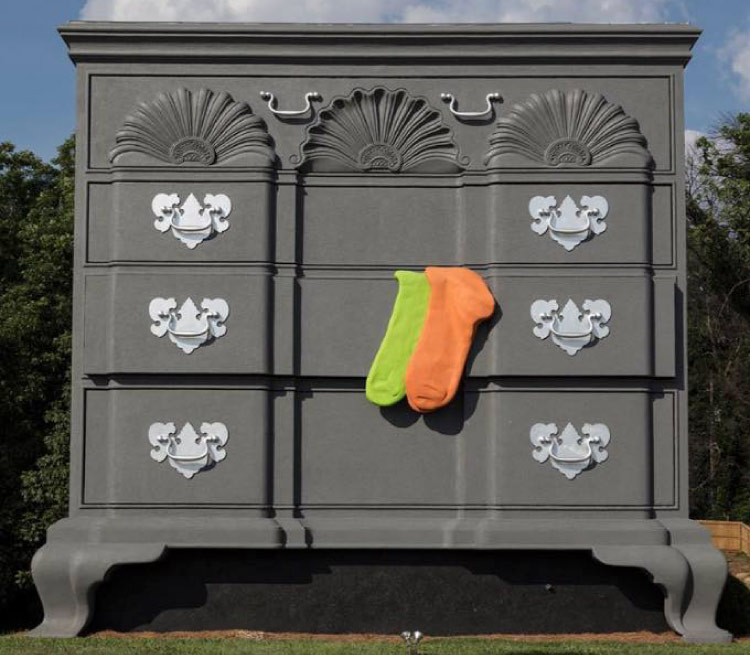 The World's Largest Chest of Drawers in High Point, North Carolina.
(Source: Worlds Largest Chest Of Drawers via Facebook)
Pro: Fun Roadside Attractions
Another interesting fact about North Carolina is that there are some really unique roadside attractions that you can't find anywhere else in the country. One of these attractions is the world's largest chest of drawers, which can be found in High Point. It was constructed in 1926, and the city of High Point is even referred to as the "world's furniture capital." Furnitureland South constructed a building attachment that measures 80 feet tall, which is similar to a massive dresser! Although it doesn't get much attention, it serves as a great (yet peculiar) addition to the area.
Con: Unpredictable Weather
The weather in North Carolina is generally relatively mild, but it can still be unpredictable. The state can experience varying weather patterns, ranging from loud thunderstorms to quiet, warm afternoons.
Pro: Diversity
If you're planning on relocating to North Carolina and value a diverse community, then you're in luck! The state has a
diversity score of around 71
out of a hundred.
The Raleigh-Durham and Charlotte areas, in particular, are considered to be some of the most diverse in the state. On the other hand, the northwest regions of the state have the lowest diversity scores.
Con: Housing Market Inflation
Because of the large influx of new North Carolina residents each year, the housing market is more inflated than ever. The
current average home price in the state is $321,200
, compared to 2020 when it was
closer to $200,000
. Communities like Denver, Holly Ridge, and Kill Devil Hills have the fastest-growing sales price as of June 2023.
If you're looking to get the best deal on a new home, the odds might be best suited in your favor to look for a place in one of the
state's best small towns
. Here are few of North Carolina's small towns with average home prices lower than the state average:
Average home value in Washington, NC:
$220,800
Average home value in Mount Airy, NC:
$193,800
Average home value in Marion, NC:
$232,200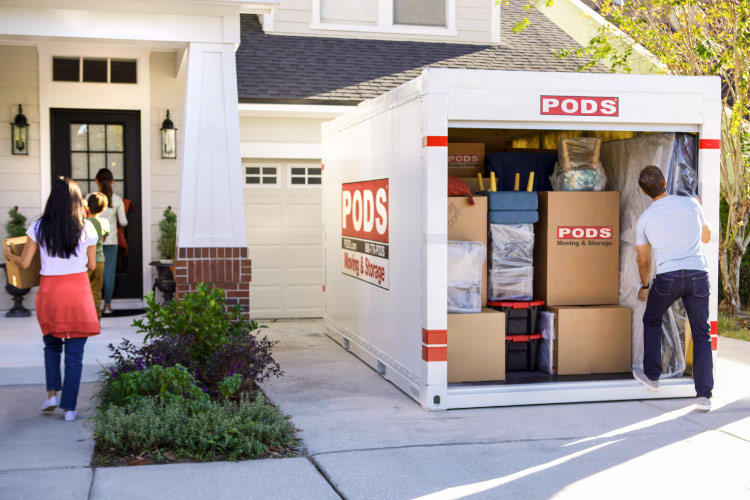 Need Help With Your Tar Heel State Move? PODS Can Get You There With Ease
While the Tar Heel State has minor setbacks when it comes to daily quality of life, the benefits of living in North Carolina far outweigh the bad! With beautiful outdoor views/activities, great job opportunities, delicious food and rich history to explore, the good times never get old when living in North Carolina.

Whether you're ready to move to North Carolina right now or just want to take things slow, PODS can help you get the job done! They will deliver a container right to your driveway, where you can load your things on your own schedule. PODS will then pick it up and deliver it to your new home whenever you're ready, with one month's storage built into each and every move.
Get a Quote
Choose the service you need
Comments
Leave a Comment
Your email address will not be published. Required fields are marked *