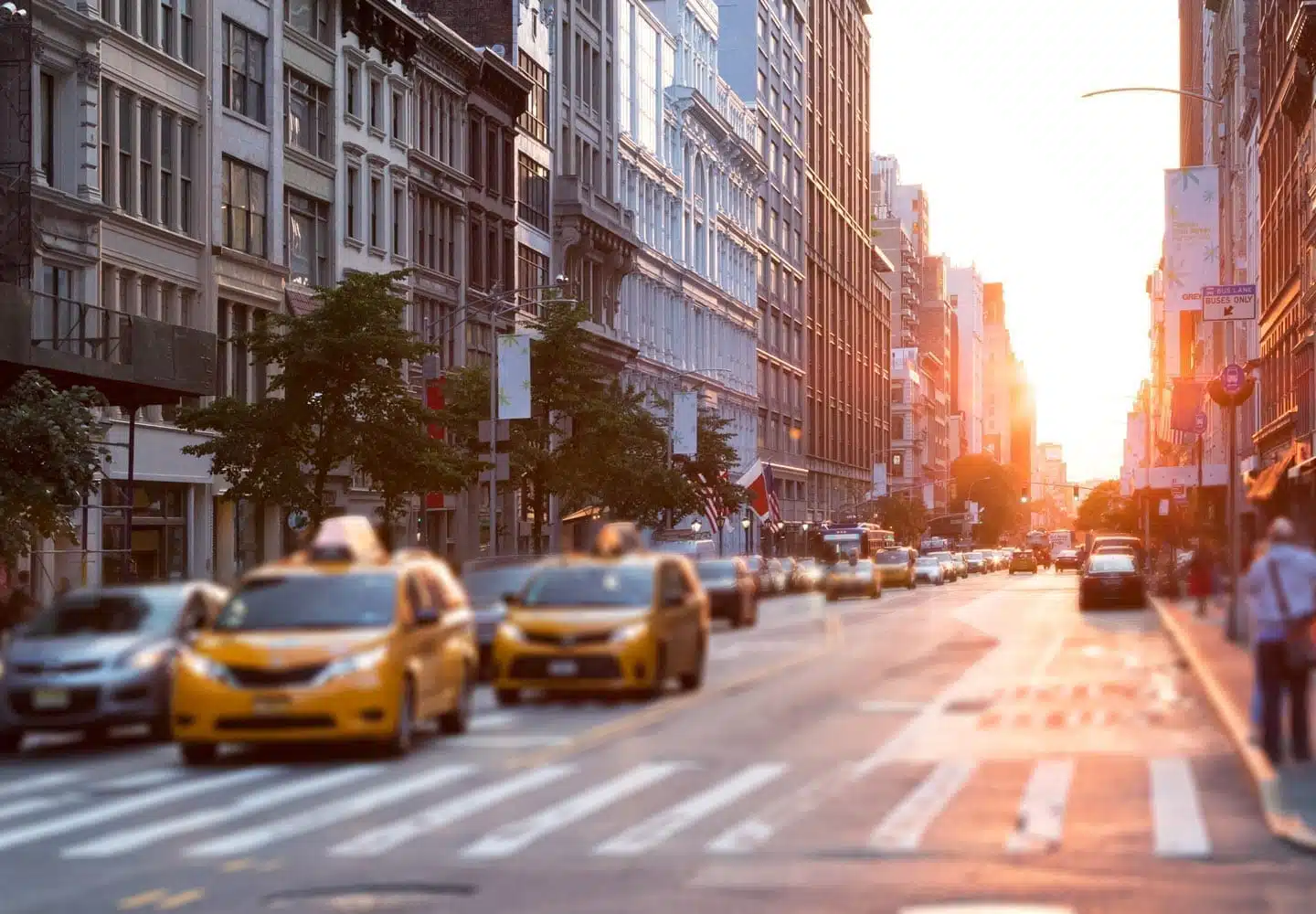 NYC Moving Guide: How to Live on a Budget in New York City
New residents to New York City discover quickly that living expenses in NYC are significantly higher than in other cities where they've lived. Just leaving your apartment, it can feel like money is mysteriously deleted from your checking account.
How did I spend $14 on transportation today? I took the subway . . . 
Wait, that salad was how much? 
Did my bodega overcharge me? 
The good news? Even though it's notoriously expensive, you can definitely live on a budget in New York City. And you don't have to wait until the fourth or fifth accidental Uber surge pricing ride to approach the dreaded B word and get serious about budgeting.
Whether you've been in NYC a while or you're trying to plan ahead for your move, collecting tips for how to save money in NYC is always smart. Read on for information about the cost of living in New York City, how to save on living expenses, affordable neighborhoods in NYC, and other general tips on how to live on a budget in New York City.
Cost of Living in New York City
If you're looking at moving to New York or have moved there recently, it probably seems money is disappearing from your bank account at a much quicker clip than you're used to. It's not your imagination: Living expenses in NYC are genuinely higher than in other cities. By how much, you ask? Well, that depends on where you're moving from. Venturing from San Francisco, L.A., San Jose, or international cities like London, you may not notice the shift much beyond your housing costs. If you're relocating from Portland, Oregon, or Asheville, North Carolina? Ouch. You'll be feeling the pain in your wallet. According to RentCafe, the cost of living in New York City, NY, is 38% higher than the state average and 80% higher than the national average. What's more, housing is a whopping 230% more expensive than the U.S average! 
Q: What is a realistic budget for NYC?
A: If you're taking into account basic factors such as rent (with roommates or a no-frills studio in a more affordable neighborhood), groceries, transportation, and NYC taxes, you'll need to earn at least $50,000 per year, with about a $4,000 a month budget for your basic needs listed above and then some.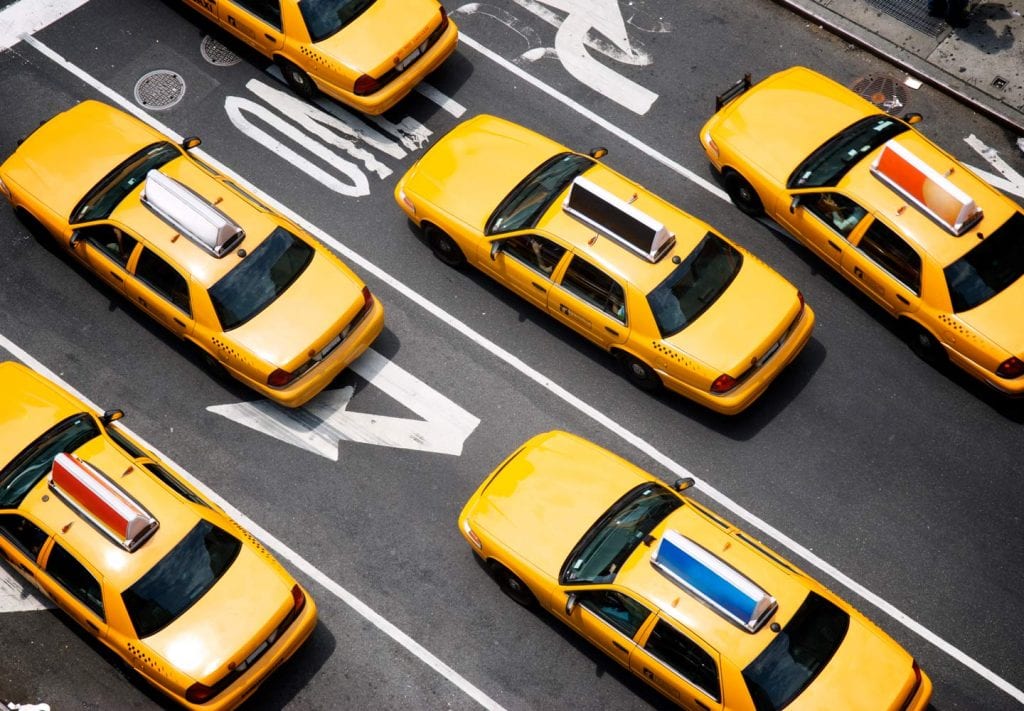 So… How Much Does It Cost to Live in NYC?
This can be a complicated question to answer because New York isn't just one city — it's more like five cities, with a host of diverse neighborhoods. Get to know what each has to offer with our guide to the New York City boroughs. Living in the heart of a more expensive part of Manhattan will mean much higher rent than choosing a less accessible or central area of Brooklyn or Queens.
Here's a quick cost comparison of average living expenses in NYC compared to the national average:
Rent
According to RentCafe, average rent across housing sizes and all NYC boroughs is just over $3,100 per month, compared to a national average closer to $1,700. Yes, twice as much is pretty extreme. In Manhattan, luxury areas drive average prices even higher, close to $4,600 per month, while Brooklyn's average is around $3,250. Average rent in the outer boroughs of Staten Island, the Bronx, and Queens will help you save significantly if you're willing to sacrifice living in the heart of the city. Living in the outer boroughs also means you won't have to worry as much the way you would if you were to live on a budget in New York City. 
Transportation
NYC Metro Pass: $127/month
How your transportation costs shift will depend greatly on whether you choose to have a car in New York. Inner boroughs are especially low on street parking, and a garage will cost you a pretty penny. Most residents choose public transit for commuting to and from work. A single ride is $2.75, making a round trip $5.50. Many commuters opt for an unlimited monthly pass for $127, which works out to about $4.25 a day. These transit costs run a little higher than in many other cities. Tip: you may qualify for a reduced fare if you have a lower income. Check out the MTA website to learn more.
Groceries
NYC Groceries (One Person): $486.71/month
National Average Groceries (One Person): $348.34/month
Yes, even food costs more in the Big Apple. You can expect to pay about $485 a month on groceries, which is nearly $140 more a month than the national average. Can you save in this area? Of course. But you'll want to be vigilant about meal planning, comparing prices, and avoiding last-minute purchases at your corner bodega.
Utilities
NYC Utilities: $170/month
National Average Utilities: $170/month
As far as your basic utilities go, you can expect costs to stay pretty consistent with national averages — about $170 a month for the usual apartment utilities (electricity, water, garbage). Internet costs in New York are close to the national average, as well, with monthly rates averaging around $65.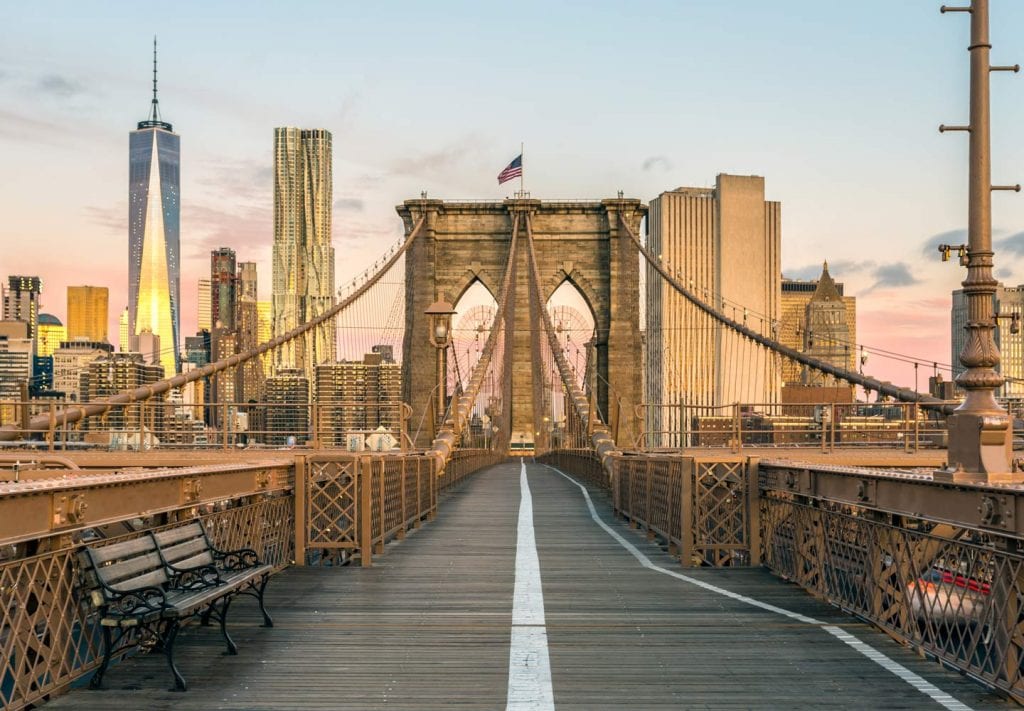 How Does the Cost of Living in Brooklyn Compare to Manhattan?
As you consider how to save money in New York, you might be wondering about other popular boroughs like Brooklyn. As in Manhattan, Brooklyn has a broad range of neighborhoods with varying rent prices and even differences in restaurant and grocery store pricing. On average, though, you'll be able to save some dough by moving to Brooklyn as long as you avoid moving to the trendiest areas. When you look at rent across neighborhoods and home sizes, Brooklyn averages as much as $1,400 less in rent than Manhattan. More realistically, if you look at comparable neighborhoods in Manhattan versus Brooklyn, you can expect to save a couple hundred dollars a month on your rent.
As you consider living expenses in NYC and the potential of moving to Brooklyn or another borough, make sure you consider the cost of your commute, as well. If you're committed to a job in Manhattan, you're guaranteed to be spending more on transportation as opposed to saving by walking or biking in the city.
Q: What salary do you need to live in NYC?
A: There isn't a specific salary needed to live in NYC, but you'll want to take these factors into account when deciding on your move.

◦ Average groceries per month, per person: $490
◦ Rent per month: Living with roommates will save you a ton 
◦ Rent for different NYC neighborhoods
◦ NYC taxes
◦ Public transportation: $127 per month, on average
◦ Money you want to spend on restaurants and entertainment

Once you've calculated your cost of living in NYC based on these factors, compare it to your salary and see if it makes sense to move to New York City. 
Find the Cheapest Places to Live in New York City
The number one way to live on a budget in New York City? Find ways to lower your housing cost. For most, this is far and away the most expensive part of living in New York City — the rent is just so darn high. Certain parts of NYC — particularly a few neighborhoods in Manhattan and Brooklyn — are simply prohibitively expensive, and there's not much getting around it. If you absolutely must live on the Upper West Side or Park Slope (perhaps due to a job or other constraint), consider getting a roommate or two! This will dramatically decrease your rent and utilities burden. Operating on a shoestring? Research whether you may qualify for New York's affordable housing program through the Housing Connect Program.
If you're setting out to find an affordable neighborhood in NYC, here are a few things to know.
Approximate Average Rent by Borough*:
Manhattan: $4,600
Brooklyn: $3,250
Queens: $2,800
The Bronx: $1,750
Staten Island: $1,600
*Across neighborhoods and all housing types. Sourced from RentCafe.
As you can see, right off the bat you can save a boatload on rent by choosing to live in an outer borough like Queens or The Bronx. If you're willing to sacrifice a bit of commute time in favor of saving money (and potentially having more space!), looking outside Manhattan and even Brooklyn may be a great choice for you.
Not sure where to start your search? Here are some of the cheapest places to live in New York City and the outer boroughs.
Washington Heights (Manhattan)
East Flatbush (Brooklyn)
Inwood (Manhattan)
Murray Hill (Manhattan)
Sunnyside (Queens)
Bedford Park (The Bronx)
All Areas of Staten Island
How to Live Cheaply in New York City
Now that you have an idea about how much it costs to live in NYC, and the cost of living in the outer boroughs, you're probably beginning to doubt if it's even possible to live on a budget in New York City. Or have you resigned yourself to just living in NYC until you go broke, then moving back in with your parents in Ohio?
While there's no getting around the fact that New York is expensive, living on a budget in NYC isn't impossible, and you can definitely learn how to live cheap in New York City! With some smart strategies and a willingness to adjust expectations to match your financial priorities, you can save money in New York while still having fun.
Here are several quick tips for reducing your overall budget in New York.
Don't Bring Your Car
Heading to the Big Apple? You may want to ditch your car. Not only is parking extremely scarce and a total hassle in most areas of the city (you'll pay an arm and a leg for a space), but the city is also well connected via public transit. Save major bucks on insurance, gas, repairs, and parking by selling your wheels before you arrive. Check out Yelp reviews for car-sharing services like Car2Go and Zipcar for those occasional times when you really need a car or just want to get away from the city.
Do the Math on Transportation Costs
Speaking of transportation, before you spring for a monthly unlimited Metro Pass, actually sit down and calculate how often you're taking the subway and bus. If you work from home a few days a week, it may be worth it to continue paying ride-by-ride. Or perhaps it's the opposite — you're constantly riding the train to commute and get together with friends. You may find those unlimited rides will save you significant cash.
Shop at Local Markets for Cheaper Produce
Grocery shopping in New York City is not one-size-fits-all. Start exploring local farmer's markets and street vendors for produce instead of heading to a superstore for any and every purchase. An extra stop could save you big!
Skip the Taxis and Ubers
This may be obvious for any budget post, but try to avoid taxi, Uber, and Lyft rides no matter how tempting. Those surge prices can add up quickly! Try walking or biking if you're sick of the subway. Bonus: Save by not having to go to the gym!
Join the Sharing Economy
In a city as dense as New York, people are coming and going and purging possessions all the time. Join your local Buy Nothing group on Facebook or get apps like NextDoor, where people around you often post items they're unloading for free.
Make Dining Out a Treat, Not a Default
We know, we know — after your long train ride home, the last thing you want to do is cook a meal, especially when the Seamless app is right there on your phone with your debit card preloaded. But as you know, dinners out or ordered in add up quickly before you've realized what happened. Focus on stocking up on staples at the grocery store, so there's always something quick and easy to make at home. Oh, and you may want to just delete that Seamless app.
Living on a budget in New York can be challenging. But that's all it is: a challenge that you can tackle with a few simple tactics and strategies. Find a neighborhood you can afford, commit to a few money-saving behaviors, and create your own version of what "living large" looks like in New York — as in having a larger savings account.
Q: Can you live in NYC with 50k?
A: Living in NYC on an annual income of $50,000 won't be easy, but it is possible and it will definitely require some clever budgeting. Let's break it down without going into too much detail. If you earn $50k a year (approximately $4,150 per month), here is how you can live in NYC (assuming you've found an apartment in one of the cheaper parts of town).

◦ Rent/Utilities: $1,500/month, shared with at least one roommate
◦ Groceries: $450/month
◦ Dining/Takeout/Entertainment: $400/month
◦ Health Insurance: $500/month (unless you're on your parent's plan) 
◦ NYC and State Taxes: $900/month

It's definitely tight, but it can be done. After these expenses add up, you'll have about $400 left over each month, which you'll probably want to save! 
Looking for more tips on moving to New York? Check out our other guides on the PODS Blog, like finding an apartment in NYC, NYC suburbs, NYC moving costs and options, and how to survive moving day in NYC without going crazy.
---
Bonnie Azoulay Elmann is an NYC-based freelance writer and frequent contributor to the PODS Blog. Her work has appeared in Glamour, Health, and Parents, among others. She is an extremely driven digital storyteller who may or may not have a slight obsession with fanny packs.
Get a Quote
Choose the service you need
Comments
Leave a Comment
Your email address will not be published. Required fields are marked *