PODS Moving & Storage New York City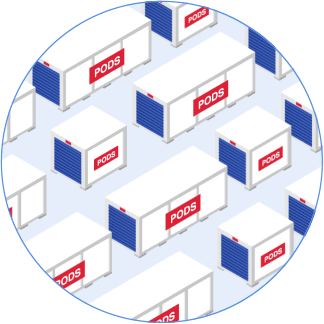 This may take up to 30 seconds.
We're searching over 200,000 containers to find you the best price.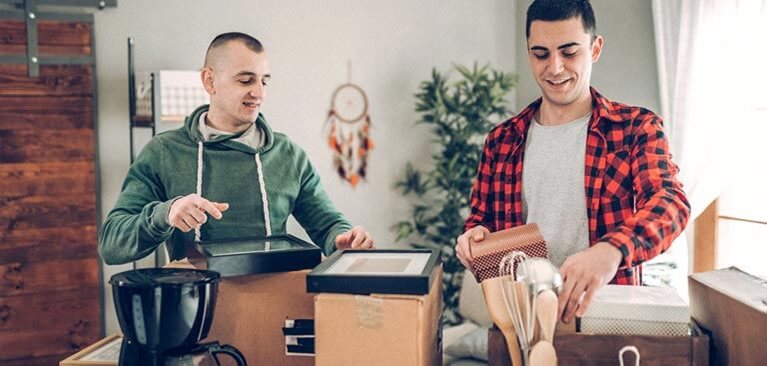 NYC Moving Solutions
No matter if you're moving to Manhattan, the Bronx, or Brooklyn, you'll find
PODS storage containers
will help reduce stress and give you plenty of time to both move out and settle in. Choose between three sizes of PODS containers, and we'll deliver the container right to your home. When everything's loaded and ready, we'll pick up the container and either drop it off at your new place or store your belongings at a secure facility. Our flexible moving solutions simplify challenging NYC moves.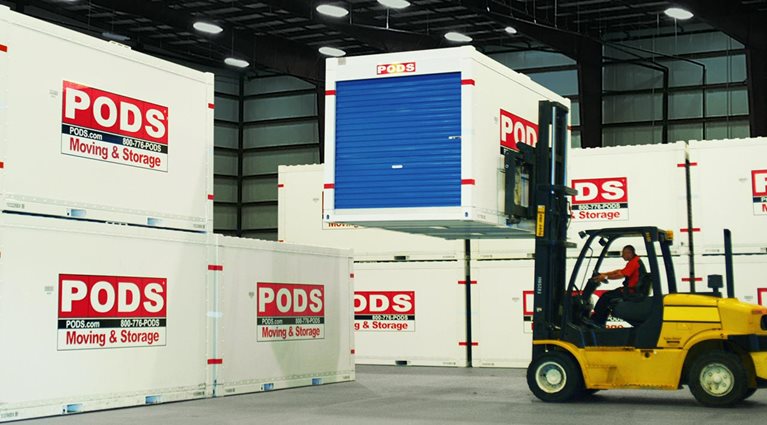 NYC Storage Solutions
Whether you're moving into an itty bitty apartment or just need extra space to store your stuff, PODS convenient storage solutions are here for you. With a PODS container, there's no need to pack up a truck and drive to a storage facility yourself. We'll bring a container to your home so you can load up at your convenience, then you can choose between on-site storage or a PODS secure storage facility. We offer month-to-month storage options and lots of flexibility.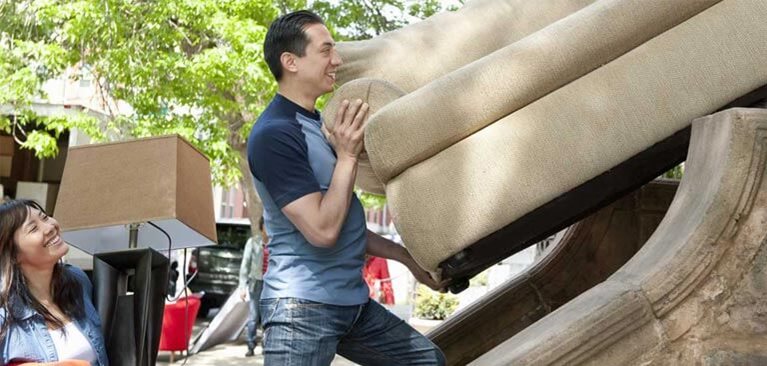 PODS City Service
Moving in the Big Apple? Lean on our team of city moving and storage experts. PODS City Service is now available in select parts of New York City. Different from our standard services, City Service is designed to meet the unique challenges of big-city moving and storing — from strict city and building parking regulations to the hassle of driving a big truck through tight, busy streets.
PODS City Service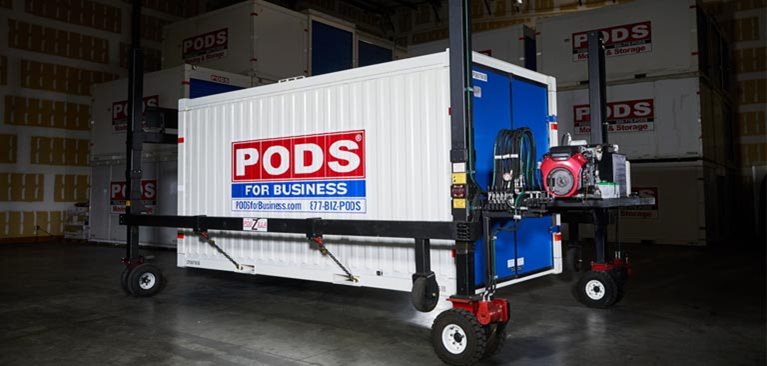 Commercial Storage in NYC
The business capital of the world, New York City leads the way in financial services, health care, professional and technical services, retail, manufacturing and education. To keep up with the pace, enterprises of all types trust PODS when they need business storage or commercial movers in New York City. From restaurants to massive events like
New Year's Eve in Times Square
, PODS gets the job done with convenient container delivery and pick-up options.
Contact PODS for Business
More about New York City@Model.Title.HeadingType>
New York City is a bustling metropolis in the southern tip of the state, flanked on one side by the Atlantic Ocean and the Hudson River on the other. The city comprises
five distinct boroughs
with Manhattan at its core. Manhattan island is home to many icons, including the Statue of Liberty, the Empire State Building, and Central Park. If you're moving to NYC, you'll be in the midst of one of the world's top cultural and business centers.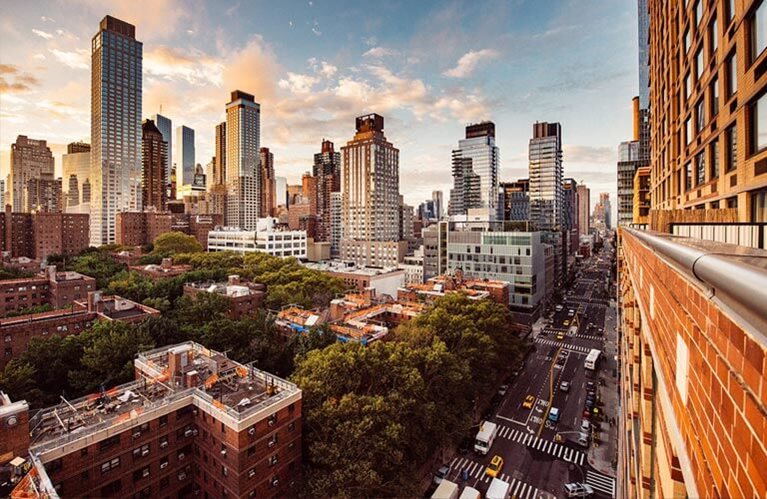 Moving to NYC
Moving to New York City is an exciting endeavor. The "City that Never Sleeps" is the most populous in the United States, with over 8 million people occupying over 300 square miles. You'll find all types of cultures; 3.2 million people in New York City were born outside the U.S., the largest foreign-born population in any city in the world.
There are distinct neighborhoods and museums, live music, and restaurants galore. New York City is very dense and expensive, and you may find yourself trying to cram your stuff into a
tiny apartment
. If you're moving to The Big Apple with more than you can fit into your new home, you may want to consider
off-site storage
at one of our PODS secure storage facilities in New York.
Before you move to New York, it's important to decide which neighborhood to live in. The Big Apple is divided into five boroughs:
Manhattan
,
Brooklyn
,
Queens
,
The Bronx
, and
Staten Island
. With its dense urban core, walkable streets, and convenient subway system, it's easy to explore NYC. Take some time and wander through the neighborhoods. Hop on the subway and figure out how long it would take you to get to work. The neighborhood you choose in New York City should feel like home, a place where you're excited to hang out. No matter which neighborhood you choose, PODS moving and storage services are here to help you get settled with less stress.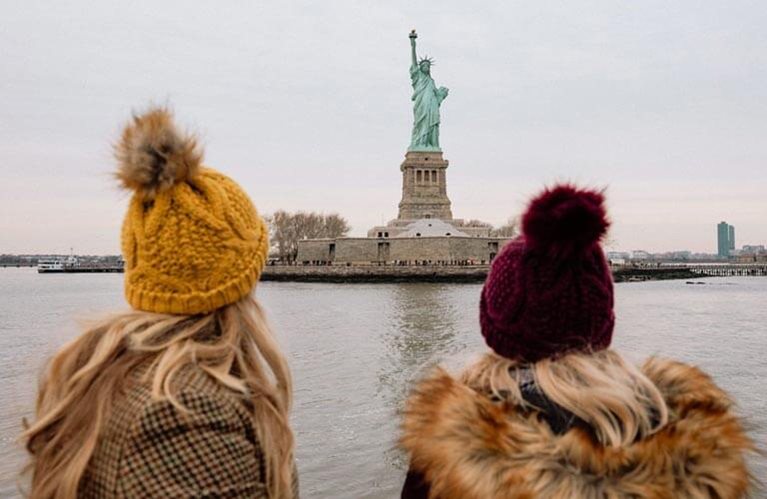 Things to do and see in New York City
When you first move to NYC, you might be overwhelmed with the sheer number of restaurants, bars, museums, and playhouses to explore. In fact, New York City has 80 museums, including famous ones like the MOMA and The American Museum of Natural History. If you haven't spent much time in New York before, you could start at the top sights, like the Statue of Liberty, the Empire State Building, the Wall Street Bull, and the 9/11 Memorial and Museum. Sports fan? Head on over to the ballpark for a Yankees game and a delicious New York hot dog.

While New York City may seem fast-paced, there are also sanctuaries of quiet you can find within its borders. Explore a section of old-growth forest in The Bronx, relax at Greenacre Park in the middle of Manhattan, or enjoy the atrium at the Ford Fountain. And there's always the iconic Central Park for a picnic, jog, or stroll.

If you're into plays and musicals, you can't miss seeing a Broadway show at one of the 41 large theaters near Times Square. Want to laugh? Head to the Upright Citizens Brigade Theater, known to have some of the best improv comedy and musicians in town.

Whether you're looking for good food, art, live performances, or a walk in the park, New York City has it all.
NYC Resources from Our Blog
Serving the greater New York City area
Manhattan | Brooklyn | Long Island | Queens | Staten Island | The Bronx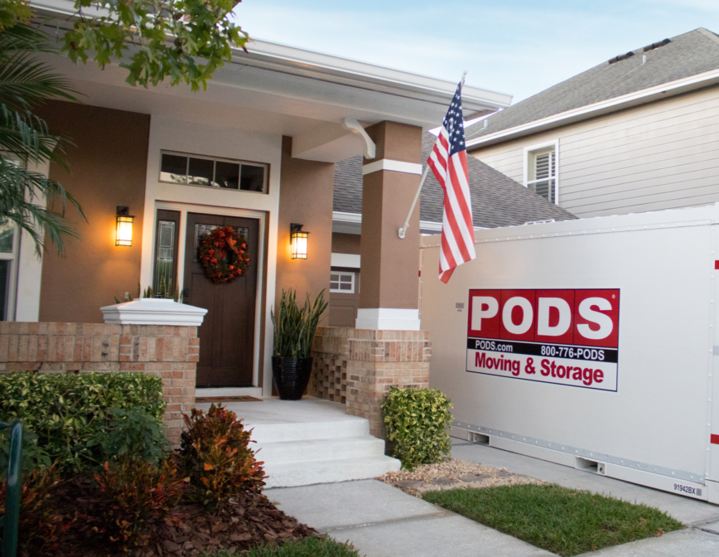 New York City moving & storage
Storage Facilities Near Me
East Hampton, NY
86 Industrial Rd
Wainscott, NY 11975
Melville, NY
120 Spagnoli Road
Melville, NY 11747
NEW CALVERTON STORAGE
3651 Middle Country Rd
Calverton, NY 11933
New Hauppauge
555 Prime Place
Hauppauge, NY 11788
Tuckerton Storage
9540 Tuckerton Street
JAMAICA, NY 11433
*Limited service areas may apply. Please call PODS for service availability.