Take advantage of our limited time offer. Enter promo code HOLIDAY25 to save up to 25%.
See offer details
.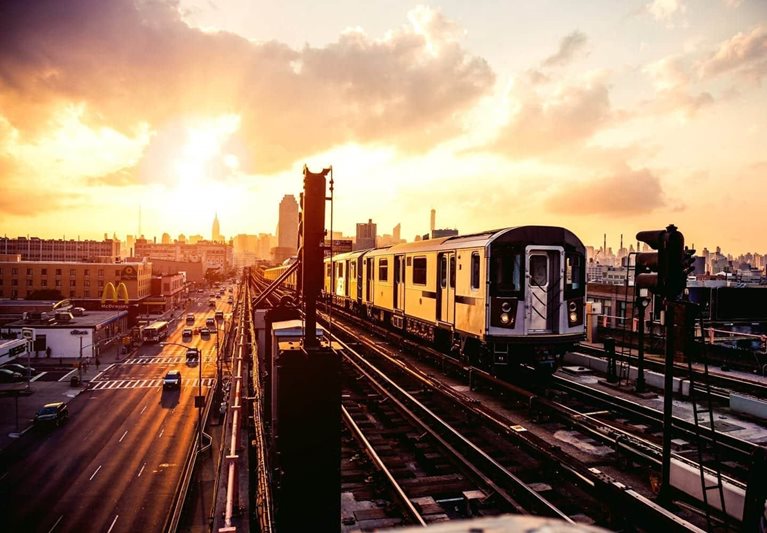 NYC Moving Guide: Find the Best Neighborhoods in Queens, New York
by
PODS
Posted on January 9, 2020
While Manhattan and Brooklyn get all the buzz, if you want to live in New York without totally busting your budget, a borough like Queens may be just what you're looking for. With a distinct personality and charm all its own, many parts of Queens offer terrific access to Manhattan via a quick subway ride.
Since the cost of living in Queens, NY, is more affordable than the trendier parts of the Big Apple, you may be able to enjoy more space at home, plus a little more money in your checking account at the end of the month. If that sounds appealing to you, then moving to Queens, NY is something to consider.
What is it like living in Queens, NY?
Queens has many of the attributes that make Brooklyn or Manhattan so sought after, but at a lower price point and slower pace. Like any of NYC's boroughs, what it's like living in Queens varies depending on which neighborhood you choose.
The easternmost borough of New York City, Queens is east of Manhattan via the East River and northeast of Brooklyn. With more than 2 million residents, Queens has the largest land area of NYC's five boroughs, so it's more spread out into neighborhoods than Manhattan. It's a good location if you like having access to NYC amenities, but prefer not to be in the heart of the city.
A patchwork of unique neighborhoods, Queens also features a wider mix of housing types than Manhattan. You can find sprawling suburban streets, small single-family homes, dense apartment housing, brownstones, condos, and townhomes across the neighborhoods of Queens.
According to NY.gov, Queens is the most ethnically diverse urban area in the world. That diversity brings experiences that rival a trip around the globe, from exotic tastes to colorful traditions. You'll also find plenty of places to get outdoors and stretch your legs in Queens, including waterfront walks, historic parks, and even famous Rockaway Beach.
Like other boroughs, Queens offers plenty of options for getting around, including subway, bus, train, rideshare, or taxi. But depending on your neighborhood and lifestyle, owning a car might be a more reasonable possibility than in Manhattan, where cars are more hassle than they're worth.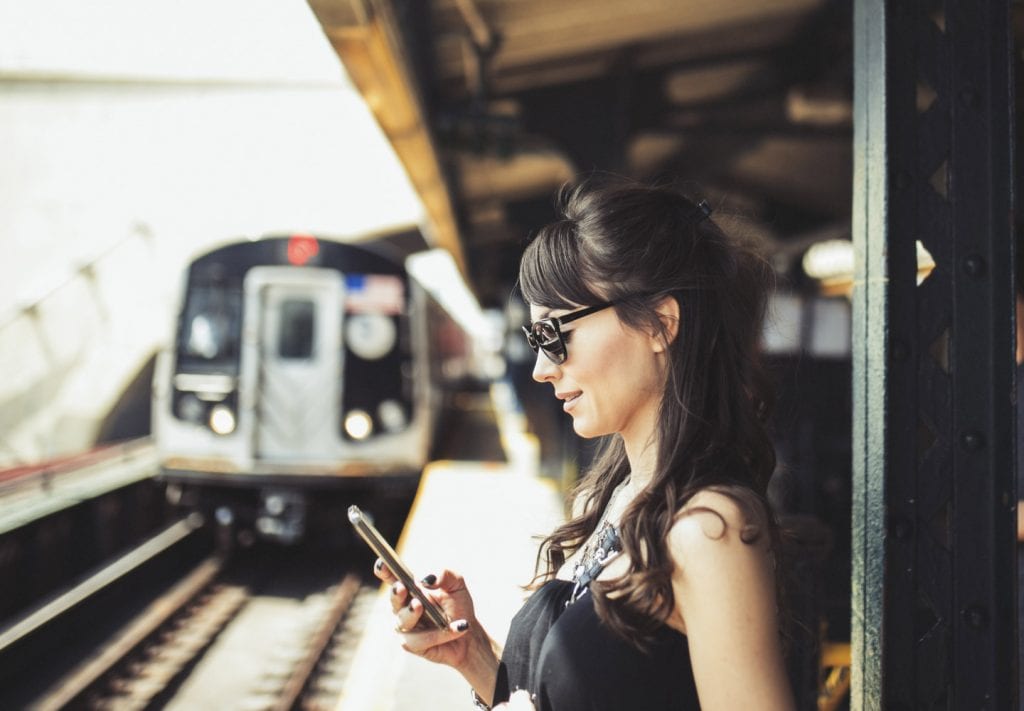 Best Areas to Live in Queens
With 178 square miles, Queens has dozens of neighborhoods with distinct personalities, cuisine, nightlife, and charm. Choosing a neighborhood that's right for you (and your family) is all about finding what's right for your budget, lifestyle, and commute.
While every neighborhood has something to offer, here are a few of our favorites, based on different lifestyles.
Best Queens Neighborhoods for Families
If you have a family, or simply prefer a more suburban feel, good schools, and an environment suited for family life, check out one of these Queens neighborhoods:
Bayside
With terrific public schools, this northeastern Queens neighborhood is affordable and features tree-lined streets, with access to Bell Ave, a hub of local shopping and restaurants.
Average rent: Monthly rentals are in the $2,300 range, while Zillow reports the median home listing at $899,000.
Commute to Manhattan: You can reach Penn Station in about 30 minutes via the Long Island Railroad (LIRR).
Bellerose
Located in Eastern Queens, Bellerose feels much like a suburban neighborhood you'd find outside cities across America. Quiet streets, great schools, and access to family-friendly activities make Bellerose an attractive option for families with littles.
Average rent: Monthly rentals are in the $2,500 range, but there rentals are scarce in Bellarose, which features more single family, row homes and condos for sale. If you're in the market to buy, Zillow reports the median home listing price at about $650,000.
Commute to Grand Central Station in Manhattan: Note that this neighborhood is not connected via subway. Getting to Grand Central will take you about an hour via a combination of rail on the LIRR and bus or subway.
Forest Hills
This neighborhood is located in the center of Queens and is popular with families based on the wealth of parks and outdoor activities, a great school system, and a safe environment for children. Forest Hills also offers a great mix of large homes as well as newer condo and apartment housing, making it accessible to a wider variety of families.
Average rent: Monthly rentals are in the $2,600 range, while Zillow reports the median home listing price at $425,000.
Commute to Manhattan: Forest Hills is centrally located enough that you have options. You can catch a LIRR line and be at Penn Station in 20 minutes or take the subway into other parts of the city as well.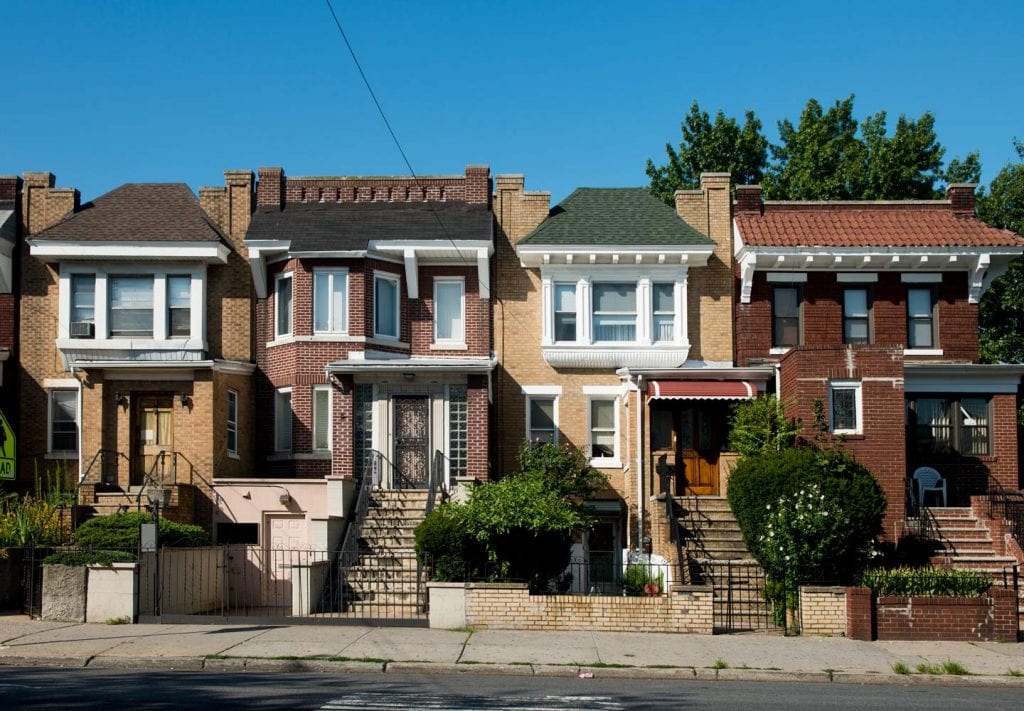 Best Queens Neighborhoods for a mix of Urban and Suburban features
These neighborhoods offer a balance of neighborhood feel and urban fare, with activities nearby and quieter streets to retreat to.
Astoria
Located on the northwest end of Queens and directly east of Midtown Manhattan, Astoria has become increasingly popular for young families and professionals, particularly those who commute into Manhattan. With terrific access into the city, but with lower rents and more space, it's not hard to see why Astoria has become such a desirable destination. The neighborhood itself is a gem, with riverfront views, delicious and affordable dining options, and local boutiques and nightlife to enjoy.
Average rent: Monthly rentals are in the $2,200 range, while Zillow reports the median home listing price at $675,000.
Commute to Manhattan: Hard to beat. There are several subway line options, some of which can get you into Midtown in just 15 minutes.
Flushing
While this North Queens neighborhood has plenty to offer, the main thing people rave about in Flushing is the food! With large and thriving Asian communities, the culinary experiences in this neighborhood are varied and delightful. Flushing also features several parks, karaoke bars, and spacious living spaces.
Average rent: Monthly rentals are in the $2,400 range, while Zillow reports the median home listing price at $638,000.
Commute to Manhattan: You can reach Midtown by bus and subway in about 40 minutes or so.
Sunnyside
Sunnyside is located in Western Queens (just east of Long Island City, and still close to Manhattan) and has managed to retain a small-town, neighborhood feel. With close proximity to Midtown Manhattan, Sunnyside is a great place to live if you need to commute into the city but are ready for a respite from the city pace. You'll enjoy great local restaurants, shopping, and bars in this area as well. What's not to like?
Average rent: Monthly rentals are in the $2,000 range, while Zillow reports the median home listing price at $399,000.
Commute to Manhattan: In Sunnyside, you're just 15 minutes from Midtown via subway or bus.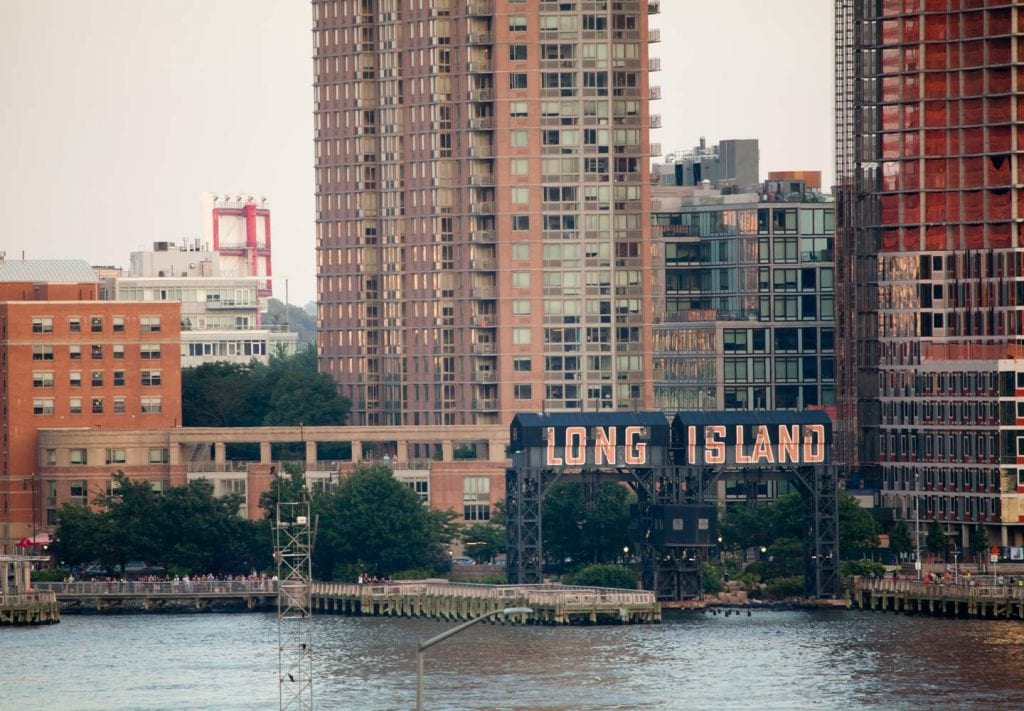 Best Queens Neighborhoods for City Living
If you're looking for a more urban feel with lots of action, consider these areas of Queens.
Long Island City
Long Island City is on the western edge of Queens, just a stone's throw from Manhattan. If you're ready to leave the NYC core but not the big city feel and amenities, "LIC" is a great option. Long Island City has undergone rapid development, which makes the area a bit of a patchwork from street to street. LIC has access to museums, bars, nightlife, and the pace you may have grown accustomed to if you're coming from Manhattan.
Average rent: Monthly rentals range $2,800 and up, while Zillow reports the median home listing price at $1 million.
Commute to Manhattan: In LIC, you really are minutes from Manhattan (we're talking under 10 minutes) via the 7 train.
Ridgewood
Ridgewood is on the southern border of Queens, where the borough starts to blend into Brooklyn — it can be a challenge to tell when you've crossed from Ridgewood into Bushwick or Williamsburg. Ridgewood maintains some of the hip feel from the Brooklyn hoods, with artsy shops, bakeries, and fun cultural institutions and music venues to explore. While not as urban as LIC, you'll still find easy access to city amenities, plus a mix of home types.
Average rent: Monthly rentals are in the $2,100 range, while Realtor.com reports the median home listing price at $1.2 million.
Commute to Manhattan: You can get to downtown Manhattan in about 25 minutes via the M train.
Looking to move outside NYC? Our guide to NYC Suburbs will help get you started.
Moving and Storage in Queens
While you're looking for a new place to live, it's a good idea to start thinking about how you're going to make the move. Whether you're figuring out how to move to Queens or moving out of Queens, you have a number of options. Your decision will depend on your moving budget, how much stuff you have, timing, and how much work you want to do yourself. Like most places in NYC, parts of Queens can be more challenging than others when it comes to moving trucks and parking. Be sure to check on parking and loading regulations for your street and building so you know what you're dealing with in advance.
Here are your main options as you plan your move:
Rental Trucks
If you're on a tight budget, you may be able to save some bucks by going total DIY with a rental truck. Before you settle on this option, check your street's parking regulations and your confidence level when it comes to steering a huge truck through crazy NYC and Queens traffic. Do you have friends or family who are willing and able to pitch in with the heavy lifting? If not, you may want to consider another option.
Professional Queens Moving Service
If you'd rather stay mostly hands off and you've got the money to spare (but no time!), you could opt for traditional full-service movers to do all the work. That way you don't need to worry about driving and parking a truck, or lugging heavy furniture and boxes. You could even skip the packing and unpacking if you don't mind paying extra. Just know that while you'll be paying a premium for all this service, traditional movers operate on rigid schedules and have higher damage and loss rates than other options. And be sure to check their licensing, insurance, and references -- as well as base rates and extra fees for stairs, extra heavy furniture pieces, and other potential upcharges.
Hybrid Moving Container Service Specialized for Queens
If you'd prefer to avoid driving and parking a truck in Queens, but you're still trying to stick to a budget, you may want to consider using PODS City Service. Available in select Queens and NYC area locations, the service is designed specifically to ease the stress of moving and storing in crowded urban areas. You don't have to deal with driving or parking a truck, plus it offers flexible scheduling and built-in storage options. You also have the option of going DIY on all the packing and loading, or you can ask to be connected with trusted hourly labor professionals to help with the moving tasks you'd rather outsource.
Here's how PODS City Service works:
A PODS driver brings your container at your scheduled time and stays for loading, helping to defend against tickets, thieves, and any other threats to your belongings.
While your container remains on the truck, a heavy-duty, hydraulic lift carries you, your helpers, and your belongings to and from your container.
You load and unload at ground level – no carrying heavy items up and down a ramp.
When your container is loaded and ready to go, your PODS driver can take it to a secure PODS Storage Center and keep it there as long as you need, or you can have it delivered to your new place.
Portable Container Moving and Storage Service
Depending on the conditions where you're moving to and from, a standard portable container service may work for at least one part of your move. If you're moving to or from an area that allows you to keep a container for more than a day, you can avoid the typical marathon moving scene and set your own pace. With PODS standard service, for example, we bring a container to your door and leave it in your driveway, making it easier to take your time packing and loading. When you've got it all loaded, we'll pick it up and take it to your new place, or keep it at a secure PODS Storage Center. Then when you're ready to move in, we'll deliver it and leave it if you have the room, or you can use PODS City Service for the delivery and unloading process.
Queens Storage Units
If you've got a time gap between when you're moving in and out, or you're downsizing, you may need temporary storage. There are lots of options and sizes for Queens storage units and storage facilities, including a self-storage unit or a portable storage container like those offered through PODS City Service or PODS standard moving service. With self-storage, remember that you'll need to transport your stuff to and from their location, which could mean renting a truck twice. Then, you'd need to load and unload your stuff multiple times. Ugh. You can make it easier on yourself with a portable container service, which brings the storage to you and involves loading and unloading one time. The best part? There's no truck driving involved!
MORE RESOURCES FOR YOUR MOVE
For more tips on moving in the Big Apple, see our guides on How to Survive Your NYC Move Without Going Crazy and Finding an Apartment in NYC. Moving with kids? Take a look at the Best Family-Friendly Neighborhoods in NYC. 
Get a Quote
Choose the service you need
Comments
Leave a Comment
Your email address will not be published. Required fields are marked *