Opt for Unique and Sophisticated: Consider Living on Long Island!
Long Island — which spans four counties and is bordered by the Long Island Sound, the Atlantic Ocean, the New York Bay, and the East River — is one of the best places to call home in the state of New York. With a relatively mild climate year-round, outdoor enthusiasts love it here. And even though there are lots of residents who live in Long Island and commute to NYC for work, there are still a plethora of great job opportunities that help attract young professionals and families. In fact, several Fortune 500 companies have offices on Long Island, and it's also home to Northwell Health, New York's largest healthcare provider.
Considering living in Long Island, yourself? Continue reading for 14 of the top things we think you should know before you go.
Long Island, NY, at a Glance
Living in Long Island, NY - FAQ
Q: Is Long Island a good place to live?
A: With a lower average cost of living than NYC, lots of fun outdoor activities, an emphasis on art and music, and tons of great dining options (among many other attributes), Long Island is a great place to live.
Q: Is Long Island a cheap place to live?
A: Living costs will depend on where you live and your particular lifestyle, but Long Island isn't cheap by any means. It's a bit higher than the national average; however, the cost of living in Long Island is substantially lower than in NYC!
Q: Is it cheaper to live in Long Island or NYC?
A: Even though Long Island living can get quite expensive, it's a lot more manageable than certain areas of NYC — particularly in Manhattan.
Q: How much do I need to make to live comfortably in Long Island?
A: The estimated living wage in Long Island for a full-time working adult with no children is a little more than $43,000, while the estimated living wage for two working parents of three children is nearly $176,000. Your definition of "comfortable," however, depends on your individual preferences.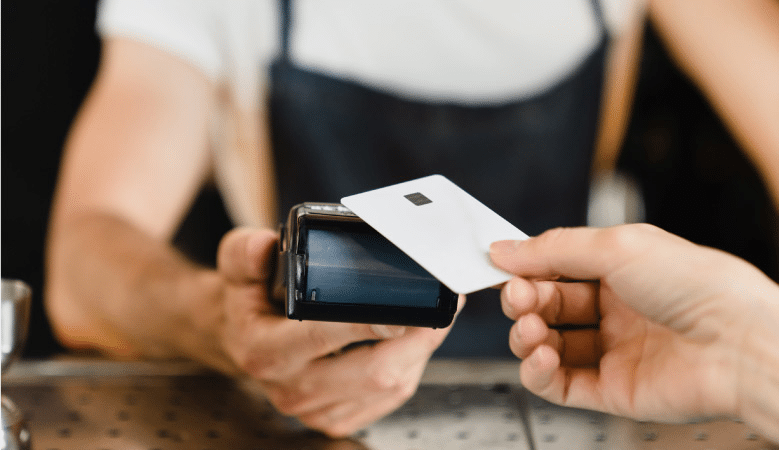 1. Cost of Living in Long Island
The average cost of living for Long Island is 147 (the U.S. is 100), which is 47% higher than the national average. On the other hand, New York City's cost of living is 87% higher than the national average, so it's somewhat of a bargain compared to The Big Apple.
2. Living in Long Island — Pros and Cons
Pros of Living in Long Island
The Long Island Rail Road is a great method of transportation, where residents can easily commute to NYC whenever needed.
There's a steadily growing job market in Long Island that includes industries like manufacturing, film, and internet access.
From exploring nature to enjoying art and music, there are always fun things to do on Long Island.
Cons of Living in Long Island
Depending on where you buy your home, property taxes can get quite high.
Traffic is known to get congested in certain areas, especially along the Long Island Expressway.
Because of its coastal location, Long Island is vulnerable to natural disasters like tropical cyclones.
3. The Long Island Housing Market
There are many affluent ZIP Codes in Long Island, but finding affordable homes within this region may not always be as difficult as it seems. There are numerous towns, villages, and hamlets on Long Island, which give you lots of options when trying to find a home within your budget. The average home value in Long Island is $510,000. But the average rent for one-bedroom apartments in Long Island? That varies significantly, depending on what area of Long Island you're looking into. For example, the average in Long Island City is around $4,200, but the average in Long Beach is nearly $1,000 cheaper at $3,100.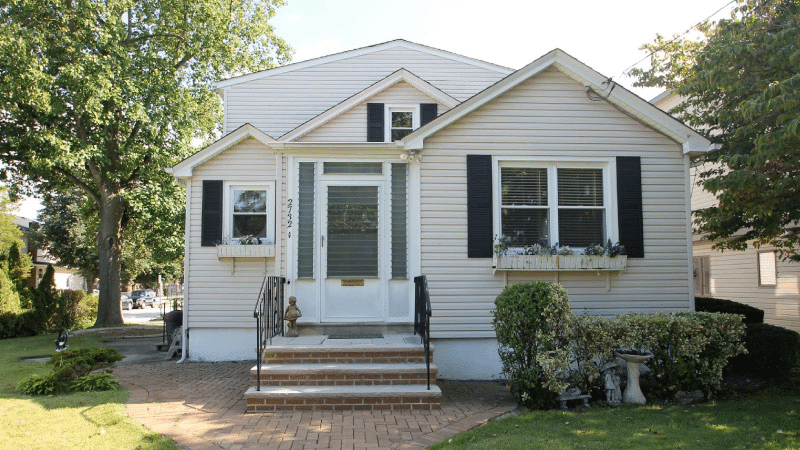 4. Best Places to Live in Long Island
Smithtown
Smithtown is a great place to live on Long Island, as it's known for lots of shopping centers and proximity to the Long Island Rail Road. It also has a great school district and very affordable home prices. Familiar with the NYC area of Park Slope and Prospect Heights? These two neighborhoods have similar attributes that include fun and family friendly activities. The average monthly rent in Smithtown is more affordable, though, rounding out close to $3,000 per month for a one-bedroom apartment.
Bellmore
If you prefer beach views and are looking for a place to live in Long Island, Bellmore is totally the way to go. It has great schools, a convenient downtown area, and an easy commute to New York City. Because of its stellar beach views, the NYC neighborhood of Great Kills is quite similar. The cost of living is about the same, as well. The average rent for a one-bedroom apartment in Bellmore is approximately $1,800 per month.
Herricks
Herricks is considered a great place to live, as it has a small-town feel but it's close enough to major cities so residents can enjoy all kinds of fun activities. There are also plenty of places to visit nearby, such as museums, beaches, and parks. Herricks' schools are also considered excellent! Due to its family friendly activities, the neighborhood of Harlem in NYC has similar attributes with above-average schools. And the average rent of around $2,100 per month for a one-bedroom apartment is comparable, as well.
5. Education Opportunities in Long Island
Long Island's public schools are regarded as some of the best in the country. In fact, their funding and performance have said to have been a contributing factor to the high property taxes in the area.
Great Neck Public Schools are among the best, as over 83% of their students are either proficient or higher in reading and math. The schools are also very clean and safe, and they consistently provide high-quality education to their students.
As for secondary education, some students may decide to commute to New York City to attend college, which includes schools like Columbia or NYU. However, there are plenty of great universities on Long Island, which include Stony Brook University and Hofstra University.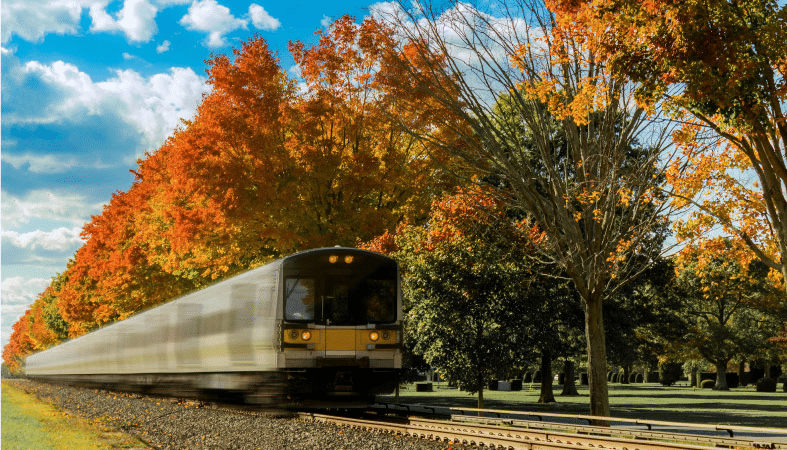 7. Transportation Throughout Long Island
There are three bus lines that can be used to get around Long Island. The first is the Nassau Inter-County Express, which provides transportation in and out of Nassau County. The other two are the Suffolk County Transit and the Huntington Area Rapid Transit (HART). The Long Island Rail Road is what residents can use to commute to New York City, as well. If all available methods of public transportation fail, however, Long Island has some great expressways and parkways that will get you anywhere you need to go.
8. Long Island Weather
The climate of Long Island is characterized as a humid subtropical and a warm continental climate. Because of this, it experiences moderate temperatures during the summer season and mild weather during the spring and fall.
The South Shore of Long Island is often cooler than the rest of the region due to the cooling ocean breezes. And, thankfully, winters in Long Island are much more manageable here than in other parts of New York, due to the coastal location.
Did you know? Although most major storms have died out due to the Atlantic Ocean's moderating effects, it's still possible for the area of Long Island to get hit by tropical cyclones. This is what happened to Long Island when Hurricane Sandy hit the area, and the storm caused extensive damage to many of the coastal areas.
9. Long Island Crime Rates
Fun fact: Long Island actually has some of the best crime statistics in the U.S.! For example, the Nassau County crime rates are as follows:
Property crime: 15.9 (versus 35.4 U.S. average)
Violent crime: 7.6 (versus 22.7 U.S. average)
Suffolk County is almost as impressive:
Property crime: 23.1 (versus 35.4 U.S. average)
Violent crime: 8.2 (versus 22.7 U.S. average)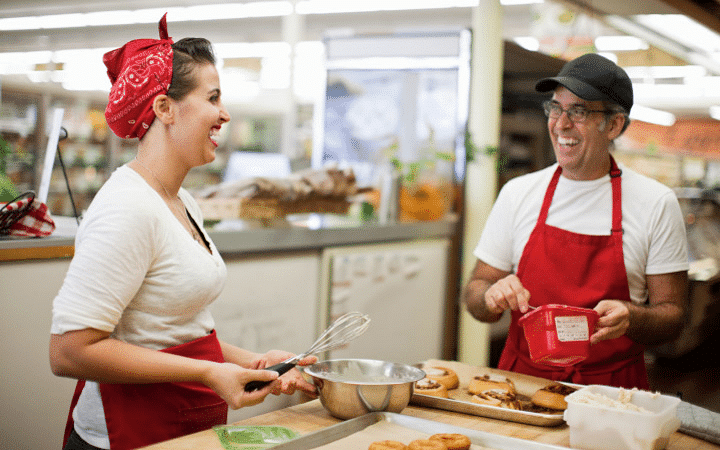 10. The Job Market in Long Island
Even though it has a smaller economy than New York City, Long Island's job market has continued to grow in recent years. In fact, some sectors that have been losing jobs across the country, such as manufacturing, have seen growth in the Long Island region. Other fields in Long Island, such as film and photography, are also evolving at companies like Canon USA, and even internet and phone access at Altice USA.
But it's the success of small businesses that's the backbone of Long Island's economy. As of 2021, almost 80% of the area's businesses were composed of companies with fewer than 10 employees, which include child-care, law firms, and doctors' offices.
11. Long Island Sports Teams
There are a variety of sports facilities in Long Island that are designed to accommodate all different kinds of athletes. One of these is the Fairfield Properties Ballpark, which features the Long Island Ducks, an independent professional baseball team. The region also has several other professional sports teams, including the New York Islanders and the NBA's Long Island Nets.
12. Top-Tier East Coast Eats in Long Island
Did you know there are hundreds of fine dining establishments on Long Island, many of which are Michelin-star rated? Yep, you can choose from a wide variety of different cuisines, from American to Italian to Mexican and more. Some of the most popular restaurants in the Long Island area include:
13. Long Island's Fun Nightlife Scene
The nightlife scene in Long Island does not disappoint, as there are a variety of hot spots that have it all: music, dancing, and great drinks! A few of our favorites include:
Dublin Deck Tiki Bar and Grill: A tropical-themed nightclub on the water — what more can you ask for?
Jax Cocktail Lounge: An intimate bar setting, with darts, jukeboxes, and a great selection of cocktails.
Le Caire Lounge: A high-class hookah lounge, with a backyard patio included, so you can take the party outside, as well.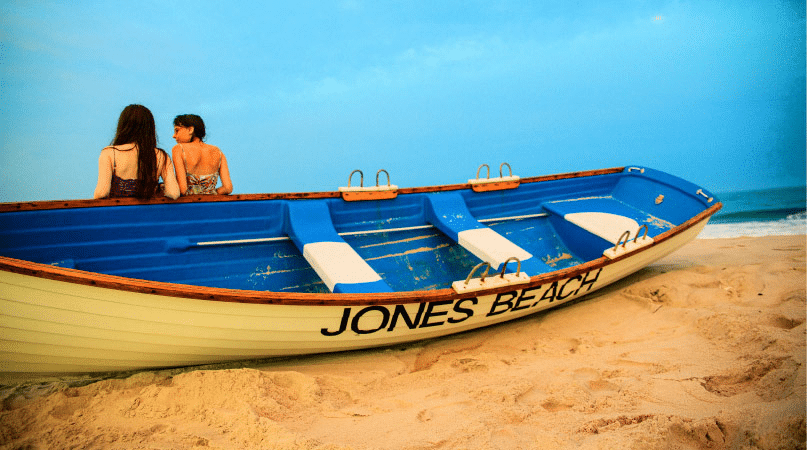 14. Other Things to Do in Long Island
There are plenty of fun things to do on Long Island, and if you're a fan of the arts, then you'll love the various art galleries, museums, and performing arts centers that can be found around the area. If you'd prefer to listen to music, there are lots of places that can accommodate bands and musicians.
If you are looking for something a bit more natural, Long Island has plenty of beautiful beaches and hiking trails to choose from. Surfing and sailing lessons are also available on the island.
Favorite activities to partake in the area include:
PODS Can Help With Your Move to Long Island, NY
Deciding on a move to Long Island can be easy, but it may also require some additional help. That's why you should consider using a portable moving container from PODS. They deliver a container to your door, where you can load it on your schedule, and can even connect you with local packing and loading services.
If necessary, you can keep the container in a storage center until you're ready to move, and it will be delivered to your dream Long Island residence when you're ready!
---
Editor's note: For ease of reading, monthly rental prices were rounded to the nearest $25 and home values were rounded to the nearest $100.
Get a Quote
Choose the service you need
Comments
Leave a Comment
Your email address will not be published. Required fields are marked *