Take advantage of our limited time offer. Enter promo code HOLIDAY25 to save up to 25%.
See offer details
.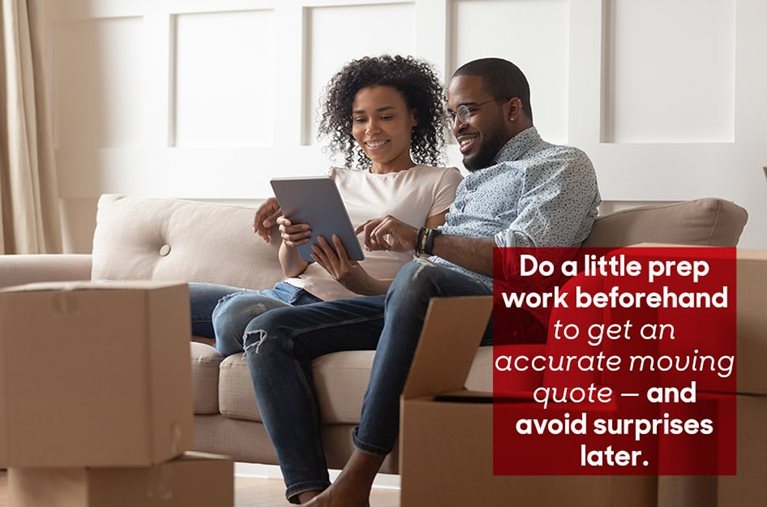 How to Get Accurate Moving Cost Estimates -- Don't even think about getting a moving quote before reading this
This post was updated on September 12, 2022.
Somewhere between the excitement of moving and the dread of realizing I have to pack up everything I own — again!? — is when I start thinking about collecting quotes for moving. During my last cross-country move, I forgot to tell the movers about two large pieces of furniture that would be on the truck and I paid the price — literally. Boring story short, I learned the hard way that a moving quote, even a guaranteed quote, is just that — a quote, not a contract.
Need an accurate cost estimate for your upcoming move? Moving with PODS will oftentimes be less expensive than traditional full-service movers, and more flexible to boot. Visit PODS.com for a free quote.
No one likes getting a final bill for their move that's hundreds or thousands more than the quote. So the best way to prevent this from happening? Know how to get an accurate moving cost estimate. It requires a little homework, a bit of comparison shopping, a good look at what you're moving, and a whole lot of questions.
Here's everything you need to know — and ask! — to get accurate moving cost estimates.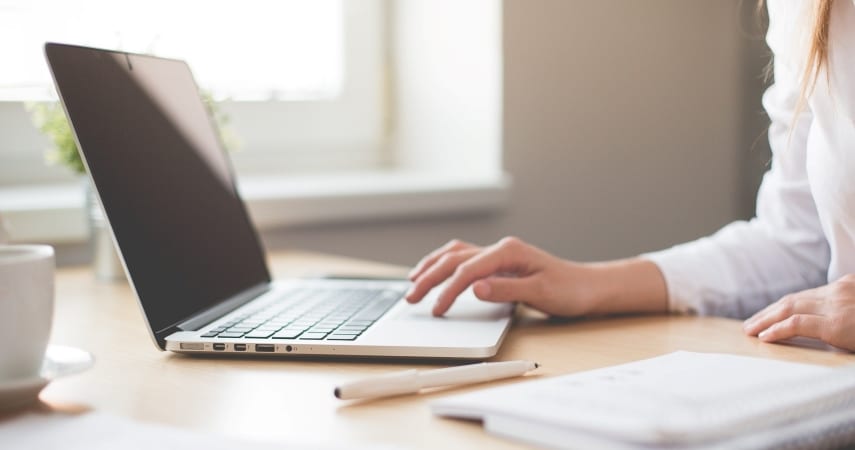 1. VET YOUR MOVING COMPANY PROSPECTS
Just as with any moving help you hire, before you start calling around willy-nilly, do your homework and look for reputable companies. Not sure what makes a moving company reputable? Here are some tips:
Ask family and friends for recommendations: But don't rely on word-of-mouth only. Research the companies and read reviews on sites like Yelp, Google Business, and Nextdoor. If the not-so-fabulous comments outweigh the glowing remarks, you could have a problem on your hands. To check your work, contact the Better Business Bureau and ask about filed complaints.
If you can't find reviews because a company doesn't have an online presence, that's a red flag: It could mean that the company isn't licensed or insured.
And speaking of being licensed and insured, it's important to make sure your movers are both: Ask for proof of licensure and insurance.
Trust your gut: If a moving company gives you a bad feeling or if you don't like the way you're being treated, go in another direction.
Check their branding: Reputable companies should correspond from a company email address, wear branded attire, and drive trucks with logos and other markings. Lacking these attributes isn't a good sign.
Reputable moving companies don't ask for upfront payments: If a company asks you to pay everything in advance, this is a sign of a scam.
When it comes to securing quotes, timing matters: Try to get your quotes as early as possible so you have plenty of time for research and comparison. It also ensures that the company can accommodate your timeline. Waiting until the last minute can cost you.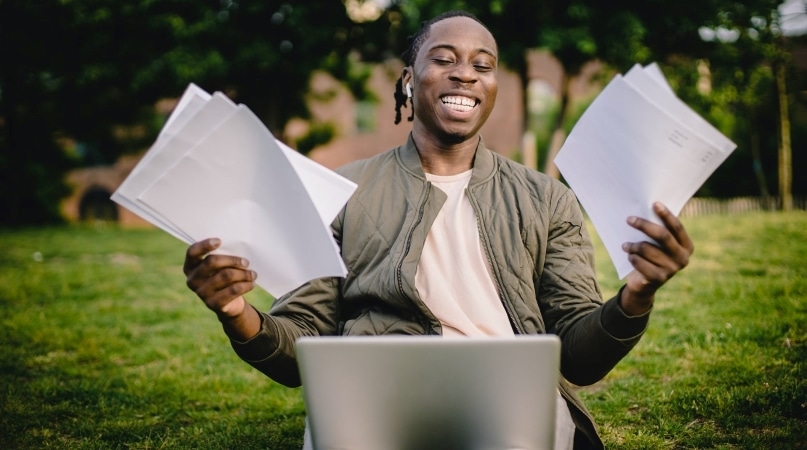 2. GET MORE THAN ONE MOVING COST ESTIMATE
Once you've got a shortlist, call them up or fill out an online form for a moving cost estimate. According to Consumer Affairs, you should get at least three estimates from moving companies. Also, quotes based on in-person interactions tend to be more accurate than online quotes (more on questions you need to ask your moving contenders in a minute), but going online can be a great place to start your inquiry. Keep in mind, too, that only binding estimates guarantee your price.
Not sure what a binding or non-binding estimate is? You're not alone. Many people don't understand the difference between the three common types of estimates, which can get them into trouble down the road. They are as follows:
Non-binding moving estimate: A best guess as to your moving expenses. The actual bill may be more or less, but your mover can only require you to pay 110% of this estimate during delivery. The rest will be billed to you, however, at a later date.
Binding moving estimate: This is a set-in-stone price that has to be honored by both you and your mover as long as nothing changes. You can't sneak in that bedroom suite last minute without paying a penalty.
Binding-not-to-exceed moving estimate: This is similar to a binding estimate, but you'll pay less than the quote if your items weigh less than expected.
How do movers calculate an estimate?
Most local movers charge hourly, while most long-distance and cross-country movers charge by distance plus cubic feet and/or weight, which can take a day or more, as it may require an in-person home visit.
According to Forbes, this hourly fee ranges between $25 and $50 per person (aka, hired helper) per move. But this is only the labor cost — other expenses like gas, materials, and transportation fees will also likely apply. Many moving companies also charge for "extras" like:
Advanced charges: This is a third-party service that the moving companies pays for in advance, then bills you after your move. This could be car transportation, moving assistance, or special rigging for extremely large items like pianos or exercise equipment.
Packing materials: If the mover has to use their own boxes, tape, and packing paper, you'll find these items on your final bill.
Long carries: If the mover cannot easily access your front door (say you live in an apartment building with a long hallway), you may be charged a long carry fee for all of those extra steps. You may also be charged a stair fee for, well, having stairs.
Permits: If your city requires that the moving company have a parking permit, you'll incur those fees, too.
Moving container services like PODS charge by container size and distance, making it faster and easier to get moving quotes online or by phone — and leaving less guesswork and chance for surprises between your moving quote and final bill.
Did you know? You can quickly get accurate local moving quotes with PODS online and long-distance moving quotes by calling 877-350-7637.
3. KNOW WHAT YOU'RE MOVING
If you're just guessing, then that's all the person who's giving you the quote can do, too. Always be as detailed as possible. At the very least, be able to tell them how big a space and how many rooms they'll be moving. Even better? Rattle off how many of each size box you have to move, plus any large pieces of furniture, TVs, etc. Many professional movers, as well as customers, request in-person quotes so there are no surprises on either end, while I've found sending videos or pictures of my things has done the trick.
Not sure how to size up your move? These two resources can help you figure it out and get one step closer to a more accurate moving quote:
Essential Moving And Packing Supplies You Should Never Move Without: Find out how many moving boxes you'll need for the size of your move, so you can get a more accurate quote.
PODS Moving And Storage Moving Calculator Tool: This is best for estimating which size and quantity PODS containers you need for your move, but it can also be used to estimate how much space your things might take up on a long-distance moving truck.
Again, always be sure to flag any extra-bulky, extra-heavy, or fragile items, since they may require special handling — and an upcharge.
Pro Tip: Want quick ballpark moving costs for early planning and budgeting? These long-distance moving cost estimates for popular routes and distances will help you compare general pricing for traditional movers, moving containers, and rental trucks. Just remember that there's no substitute for getting your own detailed quotes for your specific move.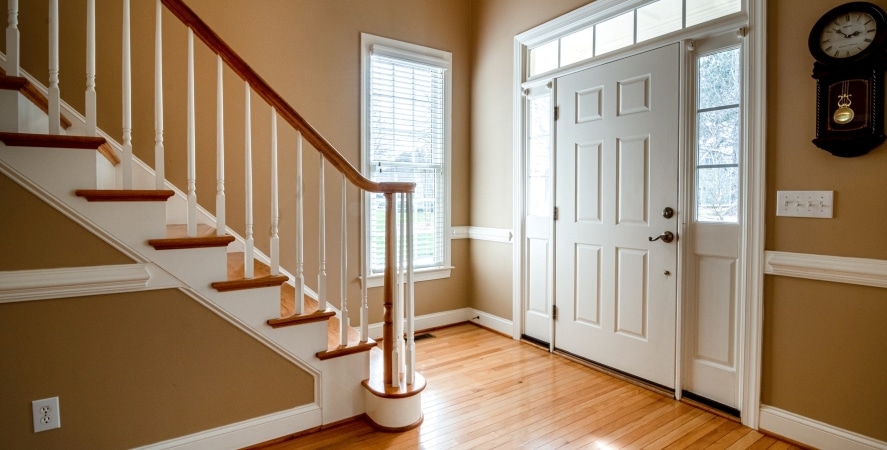 4. CALL ATTENTION TO STAIRS OR OTHER LOCATION FACTORS THAT ADD DIFFICULTY
To help movers give you an accurate cost estimate, you need to tell them if they'll need to navigate stairs (including how many), tight corners, doors, and openings. If you don't have an adequate driveway or parking for the moving van or container, you'll need to let them know how far they'll need to lug your belongings from your door to the nearest parking space. Basically, if it'll add a little more huffing and puffing, they need to know about it.
Such factors will add difficulty, time, and may require more helpers — all of which will lead to a higher cost. You want these factored in ahead of time, so you know what the movers will charge and can compare apples-to-apples estimates, rather than leaving room for upcharges when you get your final bill.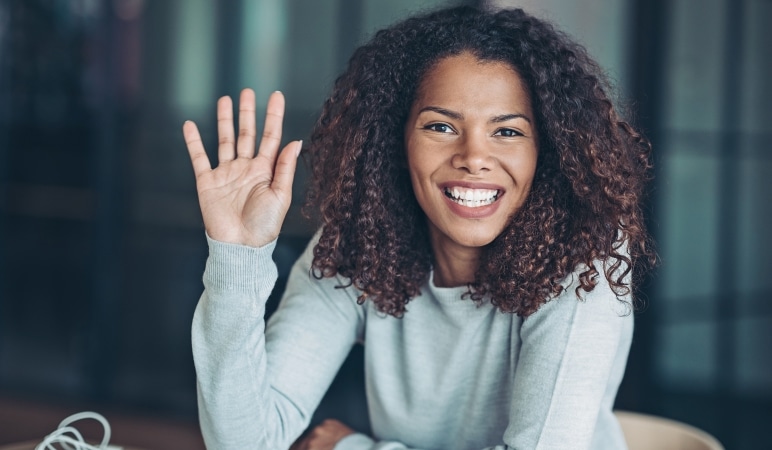 5. ASK A TON OF QUESTIONS
What's the best way to avoid surprise charges? Ask about them beforehand. Many movers anticipate questions and will answer them as they explain what their quote covers, but it's always good to keep a handy list of questions ready to fire off.
Here are a few questions you might not think to ask when getting a moving quote — but should:
Do they have a minimum number of hours?
Most local moving services charge by the hour. And a lot of times, these hourly rates sound deceptively reasonable — until you realize they require a four-hour minimum.
When does the clock start and end?
Movers will either charge you from the time they arrive at your house to the time they unload the last item — or they will start charging you from the time they start heading to your location and don't stop until they've reached their next job. The difference may seem minor, but the cost difference can be significant — especially if you live in a big city or your move is scheduled during rush hour.
How many movers are included in the quote?
Always ask how many helping hands the quote includes — and don't automatically shy away from a higher rate with more movers. The more people you have to help, the faster the move goes, which is important when you're talking hourly rates. It's worth asking how much adding an extra mover to the job will cost, since it can sometimes be worth having the extra manpower.
What are the available insurance options?
Full-service moving companies are required by law to include free basic-level insurance for your items called valuation coverage. If this sounds too good to be true, it kind of is: valuation coverage insures your items in bulk, often paying only $0.60 per pound, which is a paltry fraction of the real value of your belongings. Find out if they offer other insurance options with extended coverage and how much extra that'll cost. Then add it to your overall estimated moving costs. (And it may be worth checking out my handy hack on how to get moving insurance for almost free.)
What if you need to change your moving dates?
Traditional movers tend to be very rigid on scheduling, to the point where you can be charged hundreds for changing your moving dates. Yet the process of moving is notorious for last-minute scheduling snafus like closing, construction, and repair delays. Moving container companies like PODS are a lot more flexible when it comes to handling moving hiccups, with built-in storage options and no charges for scheduling changes.
What additional charges might you find at the end of your move?
You may feel weird asking this, but unless you're a moving pro, you might not realize that things like tolls, parking tickets, or even gas taxes or auto-gratuities may be added to the final bill.
If you're thinking all this will take a good chunk of time, you're right. Believe me, after making more than 20 moves in my life, getting moving cost estimates is not my idea of fun. But it's important and well worth the time you take now to avoid getting hit with hefty surprise charges after your move. By doing your due diligence, you'll not only protect your budget, but your move will also likely be smoother and less stressful. That way, you can get off to a positive start in your new home!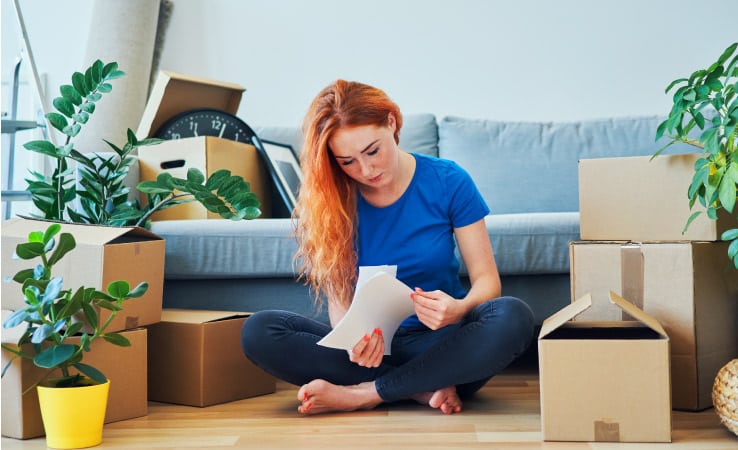 5. KNOW THE INS AND OUTS OF A MOVING QUOTE
There are five key parts to a moving quote:
The move date
Distance
Special services
Estimated size and weight of your belongings
Moving insurance inclusion
And some additional line items for long-distance moving quotes:
Transportation cost
Fuel surcharge
Valuable charges
Storage in-transit service charges
Make sure any estimate you receive covers these bases, so you can make a detailed side-by-side comparison.
If one quote is vastly lower than the other two or three, this isn't luck – it's probably a red flag. Lowballing can mean that the estimate doesn't include extra fees or the specifics associated with your situation. Either way, it can certainly leave you with an unpleasant experience and a higher-than-anticipated bill when all is said and done.
If the amounts are similar, it can be tough to make a final call, especially if you want quality but are looking for a budget-friendly option. Here are some ways you can get potential discounts:
Lose some weight: No, we're not talking about you! Lighten your load by donating or throwing away your unwanted items before moving day. Need purging recommendations? The PODS Blog has you covered.
Pack yourself: Of course it's nice to have packing assistance, but if this is something you can DIY, try going this route to save money on professional fees.
Move during the "off season": You know how you get great deals on vacation rentals when you travel during an unpopular month? The same rule applies to moving. Most people want to move on a weekend in the spring or summer. If you can move during the week – especially in the winter – you're likely to save on your final bill.
See if your moving company offers a group discount: Many offer special rates for military members, students, AARP members, and more.
Insider Tip: On the fence about taking a certain bulky item with you to your next place? Ask your mover if they charge extra to pack and load it. Just mentioning that you're considering leaving it behind may result in a discount. Seriously! Don't shy away from bringing up anything on your mind.
Ready to get started on your moving quotes? Get a detailed PODS quote online for local moves or call 877-350-7637 for a long-distance moving quote.
---
Alex Keight is a writer who has lived — and moved — all over the country and the world. She is an expert at packing, whether it's for a long-distance move or a short weekend trip. When she's not writing or on the move, Alex spends her time giving her cat booty pats, cooking up dishes in the kitchen, and buying way more books than she knows she'll ever actually get to reading.
Get a Quote
Choose the service you need
Comments
Leave a Comment
Your email address will not be published. Required fields are marked *