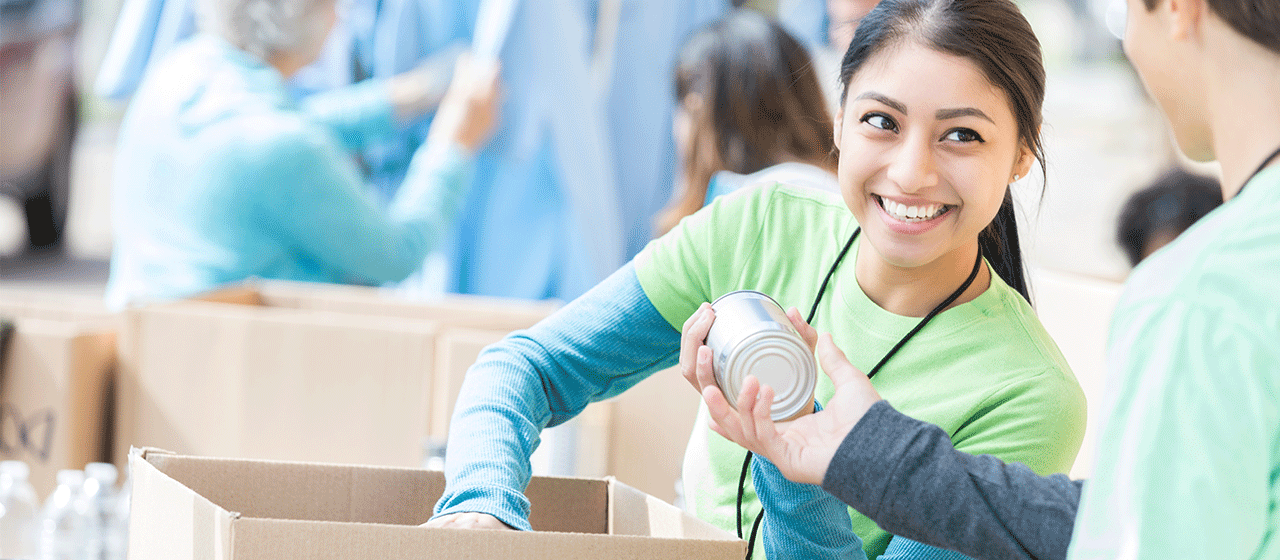 Moving and Storage for Nonprofits and Religious Organizations
PODS understands the moving and storage needs nonprofit organizations and religious institutuions face. For cost-effective and secure solutions you can trust, rely on PODS.
Why Nonprofits and Religious Organization Use PODS
Secure and Versatile Storage
Our steel-framed containers feature high-security locks, so your items will stay safe wherever you place your unit — whether on-site or in one of our 230 storage facilities for extra protection.
PODS can deliver and transport units to any location on your timeline. With our industry-leading moving technology and fleet of trained drivers, our trucks will have your move handled.
Save with Scalable Logistics
If you are planning a fundraiser, donation drive, or convention, use our temporary storage to hold essential supplies along with our
transport logistics
if your event will be traveling to multiple locations.
Years of Industry Expertise
With over 20 years of providing moving and storage solutions, we have worked with numerous nonprofit organizations and religious institutions. Look to PODS for
expert insight and service
.
A Reliable Partner for Nonprofits and Religious Organizations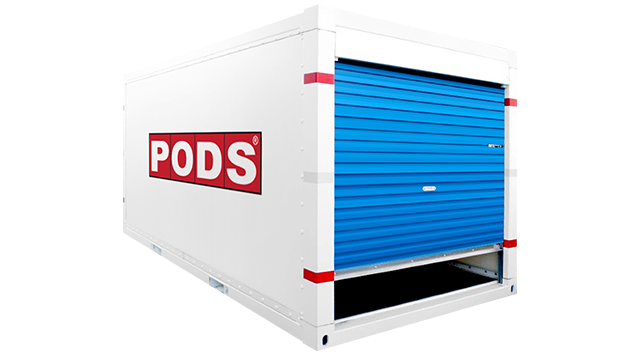 Multi-Purpose Storage for Your Organization
PODS storage solutions adapt to nearly any situation or environment. Each of our containers are small enough to fit inside a single parking lot space, and they are weather resistant to ensure your items will be protected from the elements. Also, with our flexible scheduling options, you can have your storage container for any length of time. These are a few examples of the many ways you can use a PODS unit:
Seasonal storage for event supplies and decorations
Pop-up structures for fundraisers or events
Donation collection holding areas
Protection for literature and paper materials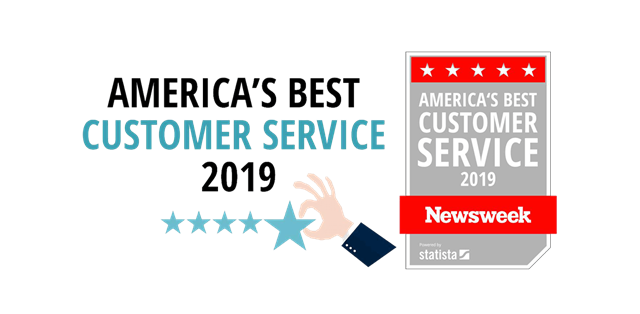 Award-Winning Service that Gets the Job Done
While we can speak about how our clients enjoy working with us, we can let our reputation can do more of the talking instead. According to an independent survey by Newsweek,
PODS ranked #1 for America's Best Customer Service
within the moving companies category. PODS is the clear choice if your organization wants a trusted and reliable partner for your storage needs. Get the best moving and storage in the industry on your terms with PODS.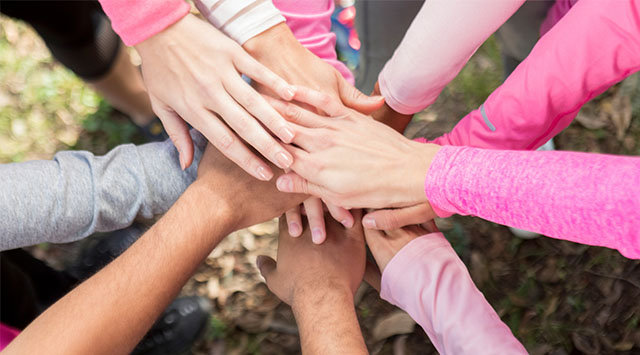 Coordinate a Fundraiser or Convention With PODS
For many organizations, events are the fuel that keeps communities running strong. Nonprofits, charities, and religious organizations often depend on donated resources to operate, and holding conventions to build community morale and drive donor engagement. PODS provides convenient storage solutions to make hosting events easier for your organization. Between our portable storage units that can be used for holding equipment to our moving solutions that can seamlessly transport containers to multiple locations, we are an event-planning partner you can depend on.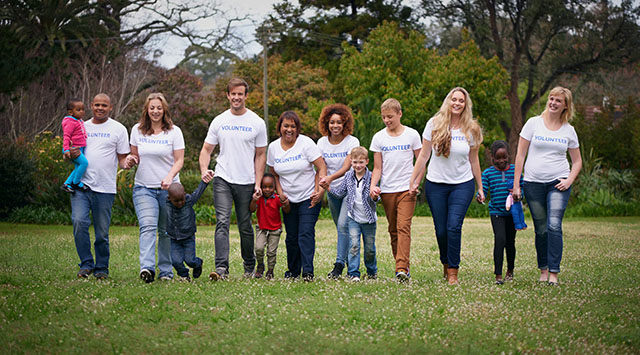 Straightforward Billing Cycles for Services
Transparency is a top priority for most nonprofit and religious organizations. We understand that every dollar matters, budgets are strict, and each purchase must be accounted for. Fortunately, thanks to our month-to-month rental billing cycles, you can always provide your board or governing body accurate insights on the PODS solutions you are paying for. You will never have to worry about budget and billing oversights with PODS for moving and storage.
Durable and Practical Storage Containers
A Selection of Container Sizes
PODS has
several commercial container options
to choose from, and in three different sizes: a 16' storage container, a 12' storage container, and a 7' storage container. While our storage units can vary for area dimensions offered, each container is still fits within a car parking space.
Storage for Any Length or Location
However long you will need storage for, PODS has solutions that will adapt to your schedule. We offer both temporary and long-term storage unit options, and we will adjust if your timeline changes. An advantage of PODS storage is that we can deliver a container on-site, place it near site at a desired location, or we can hold your unit in one of our storage facilities.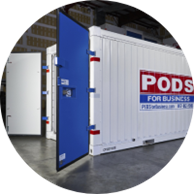 Top-Notch Design and Security
When you choose PODS, you will have industry-leading storage containers that are all accessible at ground level. All of our storage units are designed with steel-frames and high-security locks for safety from theft and outdoor elements. Our premiere
All-Steel Commercial Container
takes durability a step further by featuring all-steel walls and three high-security locking options.
Moving Solutions for Your Organization
Moving on Your Timeline

With any organization, changes in storage and moving plans are commonplace. PODS offers services that are flexible if you need an extension or an addition to your moving or delivery schedule.

Portable Units that Go Anywhere

PODS containers are the only units in the industry that can be moved while fully loaded and a nationwide network of trucks that can move your container anywhere in the country. We stand apart from the competition as a true end-to-end moving and storage provider.

Technology to Minimize Moving Damage

Our

revolutionary

hydraulic lifting system PODZILLA smoothly transfers containers from trucks while keeping them level to minimize damage. Paired with our durable containers and expert drivers, your stored goods will stay protected.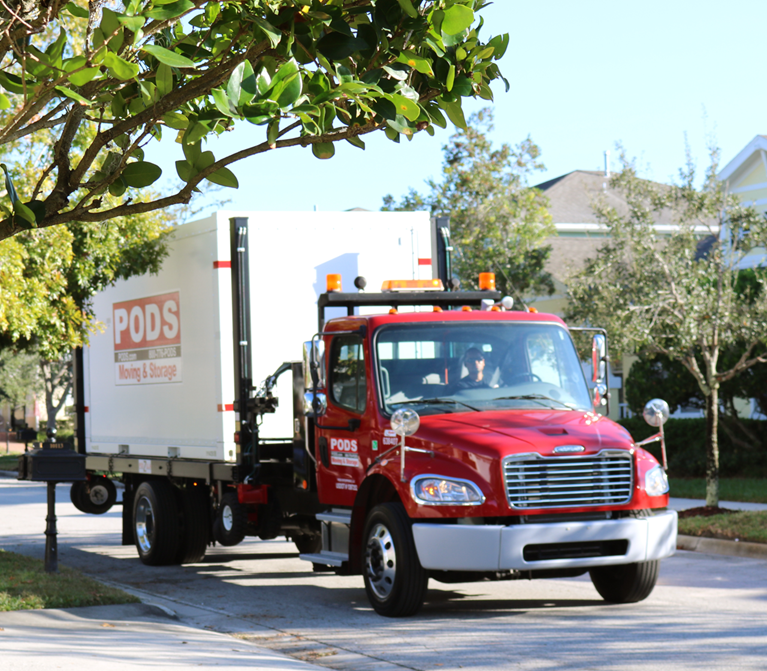 Logistics Services to Simplify Management
On-Site and Multi-Location Transport

PODS is ideal for organizations requiring storage units that can easily be transported among multiple locations. Unlike our competitors, PODS containers need minimal clearance area to move and place a storage unit.

Seasonal Storage and Moving Services

PODS is the solution for organizations seeking secure and weather resistant units to store seasonal decorations, furniture, supplies, and donated items. PODS also can coordinate the transport details if your containers need to be seasonally moved or held in one of our storage facilities during times of natural disaster.

Solutions for Renovations and Retrofits

Our team of Business Solutions Specialists will work closely with you to ensure you have the right solutions and support throughout a renovation or retrofit. Whether it is a nonprofit facility or house of worship, store your furniture, literature, equipment, and more.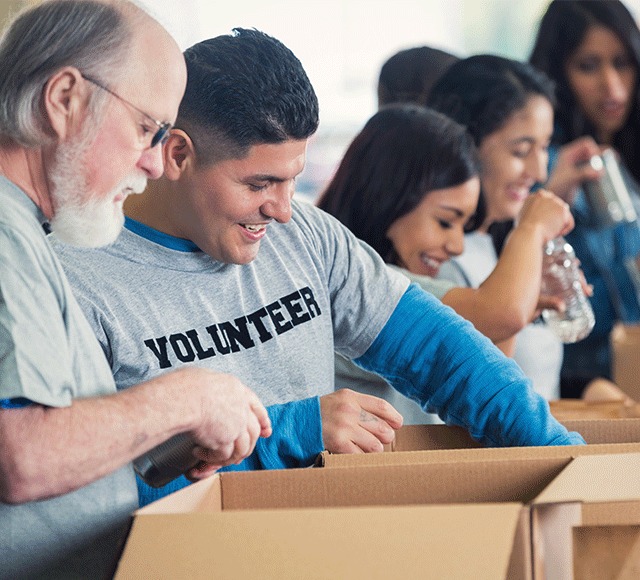 Coverage for Nonprofits and Religious Communities
When you partner with PODS, you have instant access to a national network that will support your moving and storage endeavors. We have over
230 storage centers
in 45 states, so we can provide nearby storage wherever needed. Cross-country moves are no problem for PODS thanks to our expert drivers and fleet of trucks that are prepared to manage long-distance transport of any kind. With PODS, you can have peace of mind that your organization is connected nationwide.
Get a Quote for PODS Business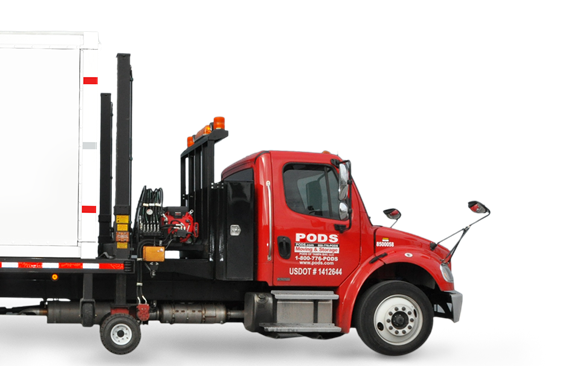 Choose the service you need