Supply Chain Struggles: How to Overcome Major Logistics Challenges
For countless businesses, supply chain issues can snowball into major profit problems if left unchecked. Pain points like increased logistics costs, the need for real-time visibility, and growing demand for cutting-edge technology are having a significant impact on businesses — especially in the midst of the COVID-19 pandemic.
Between digital transformation of supply chains and distribution management strategy becoming more important, companies have their work cut out for them. But with a plan to address these concerns, you can stay competitive and satisfy customers without crumbling under the pressure of logistics challenges.
Make Your Supply Chain Visible
It's difficult to make improvements to your supply chain if you can't see where the problems lie. According to Daniel Stanton, author of the book Supply Chain Management For Dummies, the first step in keeping inventory moving quickly and reliably is to figure out what types of issues you're looking for.
"Visibility is definitely one of the hottest topics in supply chain," Stanton says. "Do you need to know where your inventory is located? What about tracking products when they're in transit? If you can pull these pieces together, then you're really in a position to create a supply chain control tower."
Many organizations have begun to adopt this digital control tower, which The Harvard Business Review describes as "a virtual decision center that provides real-time, end-to-end visibility into global supply chains."
While there are different ways to define it, a digital control tower generally consists of a team of professionals that utilizes your enterprise resource planning (ERP) system, transportation management system (TMS), manufacturing execution system (MES), and warehouse management system (WMS).
By connecting the dots between inventory management and transportation dashboards, a digital control tower can improve the functionality of your supply chain process.
Monitoring all aspects of the supply chain 24/7 and in real-time also ensures that companies can identify problems before they get out of hand. A digital control tower allows you to forecast the transportation of goods, anticipate demand and delivery times, and even keep a close eye on product cycles for greater flexibility and visibility overall.
Harness Technology for Good
Stanton believes a good visibility strategy also requires employing technology like barcoding, radio-frequency identification (RFID), and Internet of Things (IoT) devices, all of which can identify and authenticate the physical assets you're tracking as well as collect, store, and share the ensuing data.
When IoT and RFID devices are affixed to storage containers or the product itself, companies can pinpoint the location of their shipments and better predict arrival times. Similarly, barcodes allow warehouse operators and transportation managers to track inventory wherever it goes.
Meanwhile, cloud databases, predictive analytics, and artificial intelligence enable companies to automate distribution and shipping operations, enhance productivity by forecasting product demand, and anticipate shipment delays. Robotics are useful too — and their popularity is on the rise.
According to reports, Amazon now uses more than 80,000 robots in 25 distribution centers to "accelerate delivery times and reduce fulfillment related costs."
Put the Right People in the Right Places
While it's wise to stay up to date of evolving systems that may benefit your business, there's still a need for human help.
"Companies are really starting to feel like they have to be very intentional about how they both attract and retain talent," reports Logistics Management magazine. There simply aren't enough skilled supply chain and warehouse managers to go around.
With salaries for logistics and supply chain professionals reaching upwards of $117,000 in 2019 according to the Logistics Management report, companies have to be willing to pay for top talent, and even then they may find themselves in a bidding war.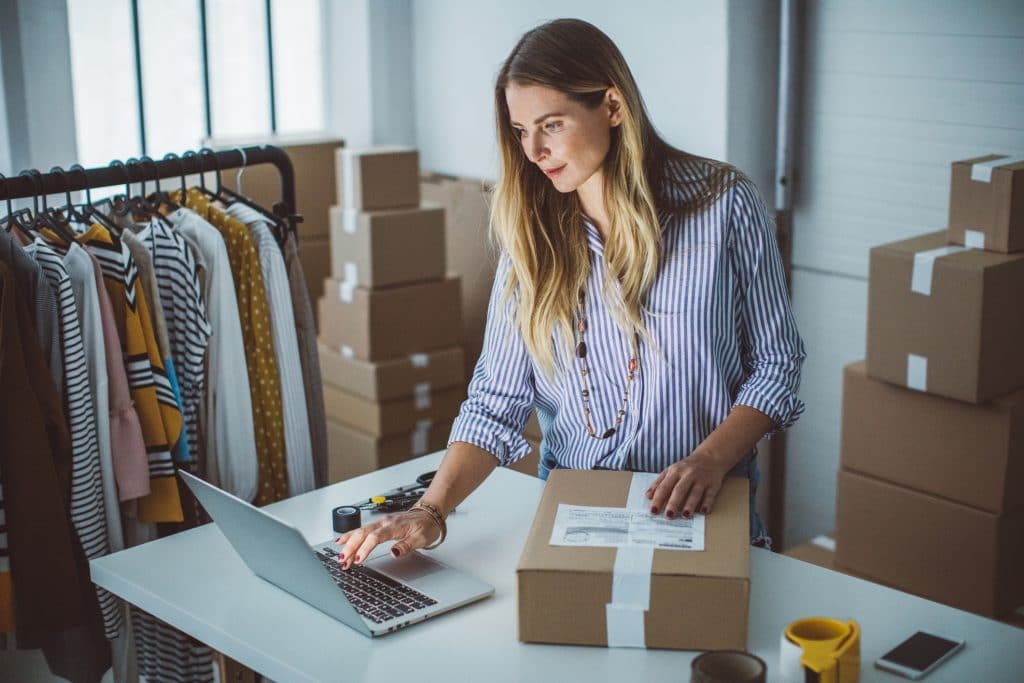 Training your existing workforce to take on higher-level jobs can increase the number of available candidates. A job rotation strategy that exposes existing employees to roles in supply chain operations could help.
And when you train workers who are loyal to your company, investing in their futures by expanding their skill sets, you have more control over wages and can lower your operational costs.
Prepare for the Worst
Finally, it's important to consider the security of your inventory. Many businesses lose goods due to weather damage and theft. While such scenarios are difficult to predict, there are numerous ways to maximize your security.
"Take a broader view and look at your packaging and tracking systems as an insurance policy that protects you from other costs that you'd incur in the event of damage, loss, or theft," says Stanton.
In other words, the same RFID or GPS technology you use to ensure the smooth transportation of your inventory is also useful for recording the instances when it can't be recovered.
You can also safeguard inventory by partnering with a company that specializes in protecting valuable merchandise. Instead of selecting a weak shipping medium, like a wood crating box to transport goods, many businesses rely on mobile storage containers from PODS to keep cargo safe and secure during transport.
Watch the video below to see how PODS containers can support the logistics of supply chain management.
Your organization can make big improvements to even the most troublesome challenges with an informed and up-to-date approach. By applying those changes now, your business will stand to benefit for years to come.
Find out how PODS logistics solutions can help if you need robust support for streamlining your supply chain strategy.
[maxbutton id="3"]
RELATED ARTICLE: How to Ensure Your Company's Logistics Remain a Competitive Advantage
Get a Quote
Choose the service you need
Comments
Leave a Comment
Your email address will not be published. Required fields are marked *