Take advantage of our limited time offer. Enter promo code HOLIDAY25 to save up to 25%.
See offer details
.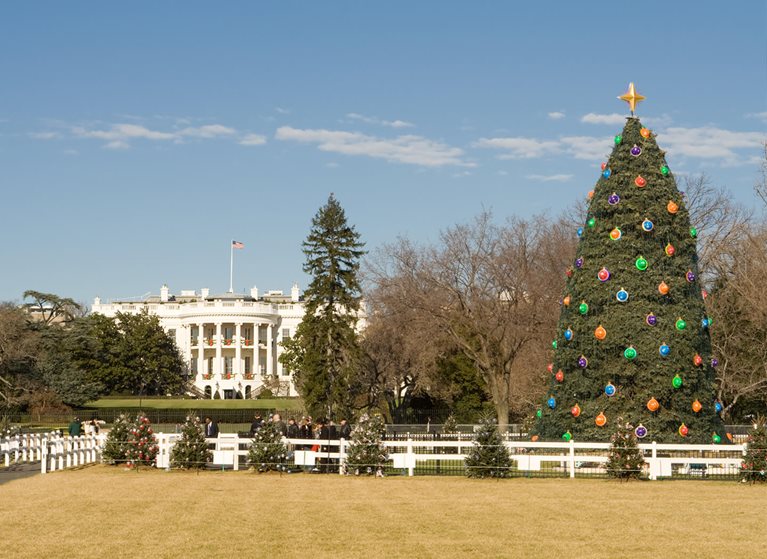 It's Beginning to Look Like Christmas
Preparations for the holiday season starts early for the White House Social Secretary in our nation's capital. While the rest of the country is busy thinking about the Fourth of July and summer vacation, the Social Secretary is planning the year's holiday decorations.
For business leaders who bemoan the details of their own logistics, try organizing the more than 100,000 bits of decor the White House uses, such as the decorations used in 2016, as outlined in Vogue magazine:
65,000+ ornaments
56 Lego gingerbread houses
8,000+ bows
63 wreaths
25,000+ pompoms (mostly for the giant yarn replicas of the family dogs)
There's also the dozens of volunteers to organize, plus event design experts and the regular full-time staff who are involved too. Everything must be finished in the 10 days after Thanksgiving to ensure it's ready for the first set of White House Christmas tours that come through at the start of December. According to ABC News, in 2017 the White House welcomed more than 25,000 holiday guests and held 100 open houses.
But what about cities around the country? How can they get ready for their local Christmas celebrations and enjoy all the benefits the holiday season brings their community?
The holiday season is vital for cities
The Christmas holiday season creates a strong sense of community and community pride. Local Christmas displays encourage local residents to participate and can attract tourists from the surrounding area to come and see them. Local hotels, restaurants, and shops all benefit from the increased traffic, boosting the local economy every year.
For example, Christmastown USA (the town of McAdenville, North Carolina) hosts a tree lighting, a yule log ceremony, and an annual Christmas Town 5K road race. Planning involves more than 500,000 Christmas lights, and work that starts in August, according to local Our State magazine.
Ogden, Utah, creates a Christmas Village every year in the downtown core, erecting cottages modeled after Santa's village at the North Pole, complete with a variety of Christmas trees, a Christmas-themed fireworks display and train rides on the Polar Express.
Both towns enjoy a tourism bump during the holidays. McAdenville attracts nearly 600,000 visitors every year, according to Our State.
Seasonal tourism relies on storage
All that tinsel and ribbon needs to live somewhere during the other nine months of the year, and city hall may be hard-pressed to find room for half a million blinking lights. When it comes to security, budgeting (store, or toss and buy more) and logistics during the holiday season, storage becomes key for pulling off a municipal holiday wonderland.
PODS containers for seasonal equipment
Towns that make "Best of" lists for Christmas displays may be able to afford permanent storage facilities, but many make do with temporary storage, or rely on the kindness of residents to store all the decorations and equipment.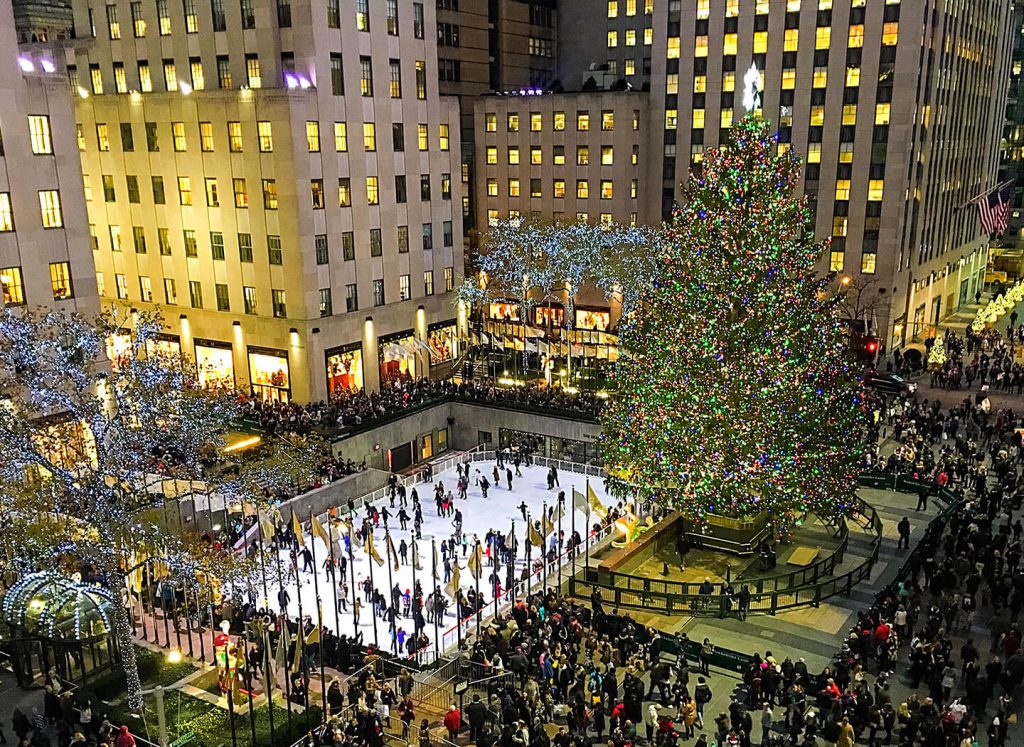 With one phone call, officials can schedule a sturdy, weather-resistant container to be delivered to wherever they need it, from a park to city hall. It can either be left on-site or at one of more than 230 PODS storage centers across North America, and then returned with 24 hours' notice the next year. The containers and storage facilities are safe, cost-effective, and are available in a variety of sizes that meet display needs.
PODS containers are moved using PODZILLA, our patented lift system. This keeps containers and their contents level while being loaded onto and off of the truck, so holiday decorations can remain organized for easy access and setup inside the container.
The holiday season is a wonderful time of year for towns across the country. People enjoy the parades, decorations, and goodwill that abounds during this time. Towns also enjoy the increased tourism dollars these events generate and the opportunity to showcase their town to a wider audience.
For all of your city's seasonal event storage needs, Go to PODS.com/business to find out more about our services, or get a free online quote today. We're happy to help you with a free quote for all of your seasonal decorations and equipment.
[maxbutton id="3"]
Get a Quote
Choose the service you need
Comments
Leave a Comment
Your email address will not be published. Required fields are marked *