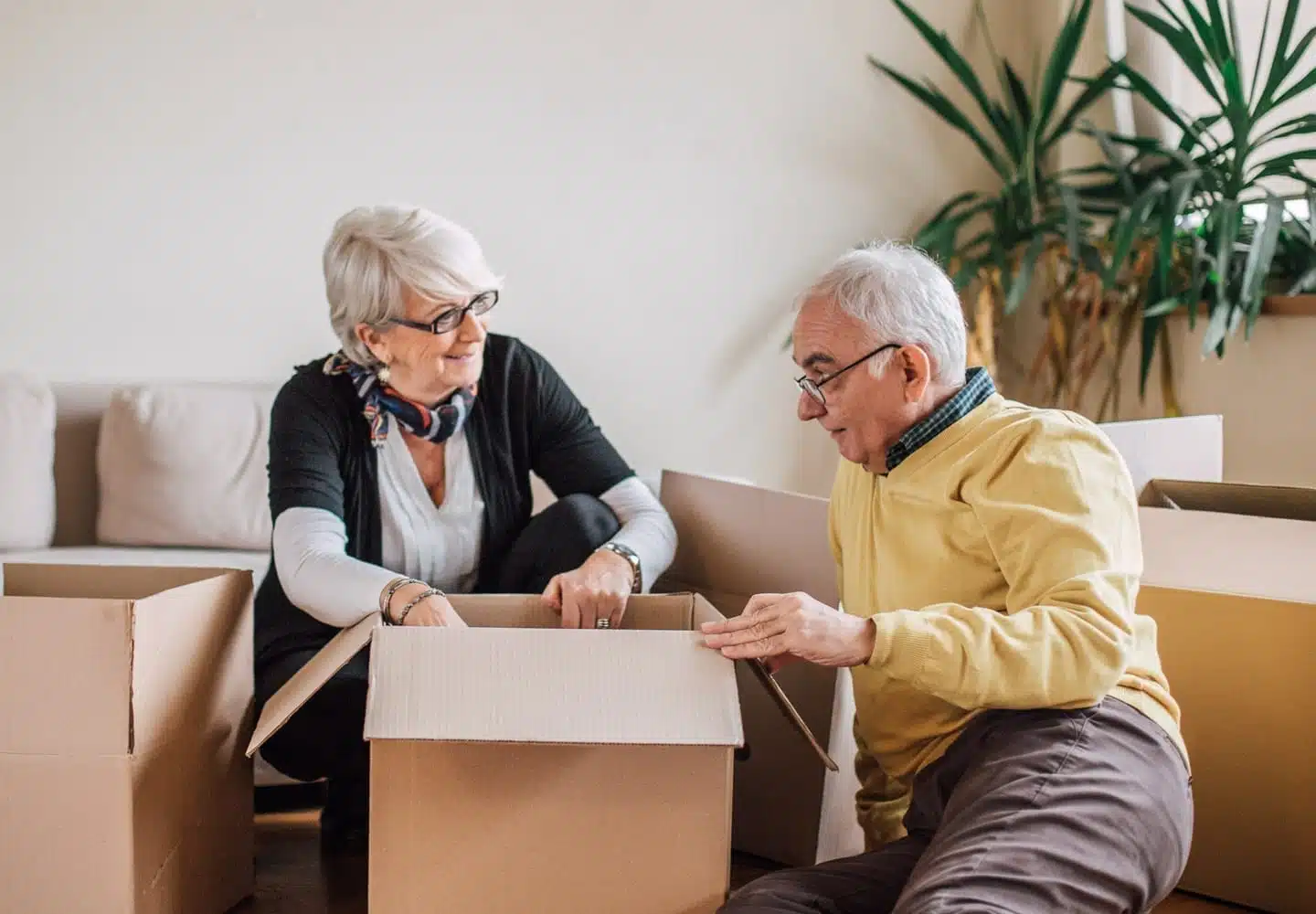 Zen and the Art of Packing
by
PODS
Posted on August 14, 2018
Packing. It's the teeth-brushing of the moving process. You have to do it, but ugh, what a chore. Just like with dental hygiene, however, it pays to do it the proper way — or you could find yourself with cargo cavities. As tempting as it may be to shove all your possessions into whatever boxes you can find, a careless packing job will only make life more difficult later.
To help keep your sanity — and your belongings! — intact, we've compiled these packing tips and hacks to help with moving day.
First thing's first…
Do Some Prep Work WHEN PACKING FOR A MOVE
It may seem like more work at first, but decluttering makes packing a lot easier in the long run. What's the best way to do it? Separate all your unused belongings — like electronics, kitchen utensils, and clothes — into three categories: Donate, sell, and toss.
If an item is damaged, get rid of it. Haven't touched it in more than six months? Buh-bye. Haven't worn that sweater your aunt gave you in the sixth grade … since the sixth grade? It's time. We know this process can get emotional, so enlist the help of a pragmatic friend who can shepherd you away from any rabbit holes down Memory Lane.
Now that you've decluttered …
Find the Right Box
Did you know there are different types of moving boxes depending on the item? For instance, boxes for dishes are (shocker!) stronger than regular boxes. There are even wardrobe boxes with built-in hangers, although they're typically more expensive than their more common generic-box cousins.
Want moving supplies delivered to your door? Save time and money with fast, free shipping. Order online now.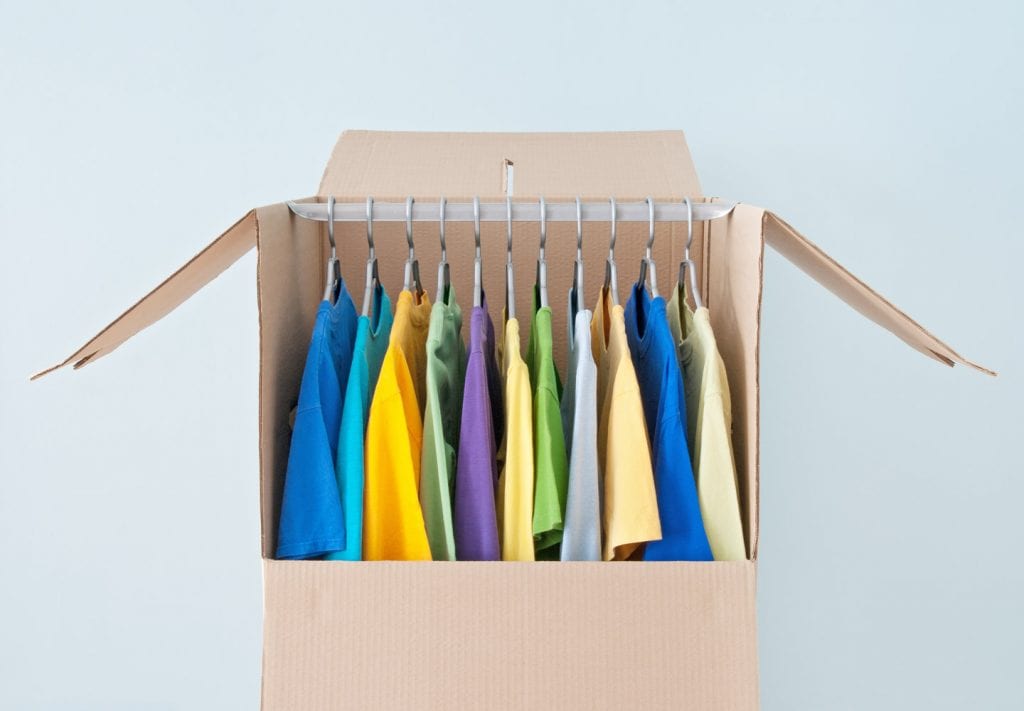 Pack with Unpacking in Mind
When it comes to packing, preparation up front means valuable time saved later. The key to success is remembering that you'll eventually be unpacking everything you put in.
Label and color-code your boxes. Pick a color for every room in your house — bathroom, kitchen, etc. — and label your boxes accordingly. That way, when you're unloading, it's easy for you to place boxes in the right room.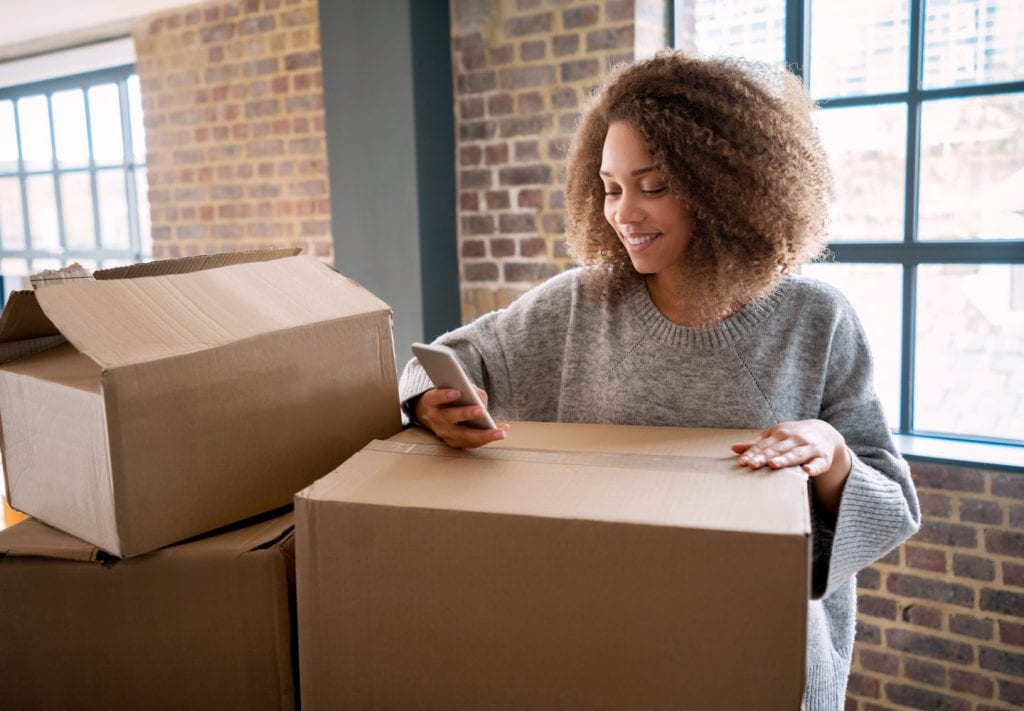 Number your boxes and keep an inventory of what's in each box as you go. This way you won't be rummaging through two dozen boxes just to get to your hairdryer.
Clear plastic storage bins are your friend. Not only will you be able to see their contents, making it easy to find what you're looking for, but you can reuse the bins at your leisure to organize your belongings once you've moved in.
Take it a step further and go digital with your moving inventory. We love Evernote. It lets you add pictures and audio to your notes, and it seamlessly syncs on all your devices.
A few more pro tips …
Use the Clothes Trick
Here's a fun, practical way to save some time and effort when packing for a move. Instead of packing away all your clothes individually, group them together in bunches on hangers and cover them with garbage bags. Use a string or elastic to keep the hangers together. Now you can stack your clothes and then put them back in your new closet just like that!
Pack by Weight
Place your heaviest stuff into smaller boxes so you can lift them more easily, and pack lighter items in bigger containers. Make sure to reinforce heavier boxes with extra tape. Of course, you'll want to fill all boxes to capacity so there aren't any empty spaces. You can do this by using paper or bubble cushioning roll. Boxes that aren't completely full can crumple or cave in easily, risking damage to what's inside.
Pack Vertically
And we don't just mean standing up while you're packing up your stuff (hardy har har). Your plates and other dinnerware, books, picture frames, and anything else you can think of should be packed upright. Use packing paper or Styrofoam in between each item for padding.
You Mean There's a Way to Pack Your Shoes?
Too often, we just throw all our shoes into a box and pray for the best (with, too often again, less than ideal results). There's a better way! Instead, make sure your shoes are clean and dry before packing, wrap them in paper, and place them in their original boxes if possible. Also consider weaving thin bubble cushioning roll in between the pairs for extra protection against scuff marks.
Don't Forget to Accessorize
Accessories can make or break your move just as much as your outfit — and we mean "break" literally! Make sure to stock up on the proper moving supplies like moving blankets, moving bands, and stretch wrap. You can order these accessories and more at PODSBoxes.com or get them from your local hardware store.

Are You Packed Yet?
Congrats! You're now a packing pro. You found Zen and the art of packing. But if only that were all you had to do … Your next step is to watch our loading tips video. This was created to help with loading PODS containers, but we think you'll find it's useful for virtually any moving vehicle or storage space. You can also check out our ultimate moving checklist. Good luck, and be sure to share your favorite packing hacks with us in the comments!
Get a Quote
Choose the service you need
Comments
Leave a Comment
Your email address will not be published. Required fields are marked *