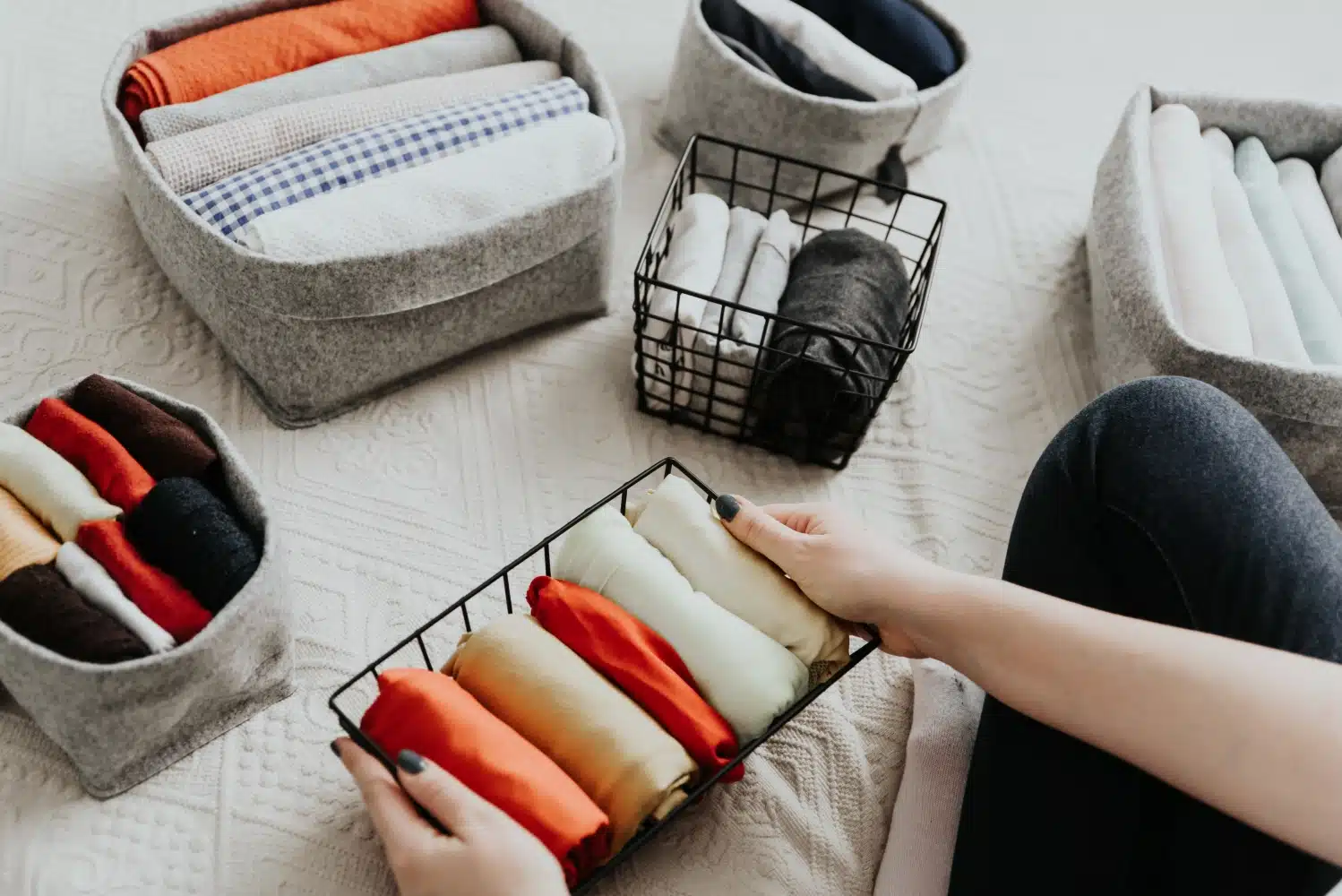 Need some organization inspiration? Rack up (pun intended) with these influential professional organizers
Sure, you own a label maker and put your kids' markers and paper in an art cart, but if you want to take your organization skills to the next level, it helps to get advice from the pros.
Professional organizers are people who specialize in creating order in every area of the home (some even get special certifications for it!). And many showcase their work on Instagram and other social media accounts, so it's easy to take a look at the clever ways they turn cluttered spaces into tidy places. Not sure who to follow? We've compiled a roster of some of our favorites.
But before we dive into our list of influencers on social media, we'd like to share a little bit of advice all of the influencers agree on: Declutter like it's going out of style. Hey, some of your stuff may actually have gone out of style. But seriously, when you reduce the number of things in your home, it makes it easier to keep things organized.
So you may be wondering...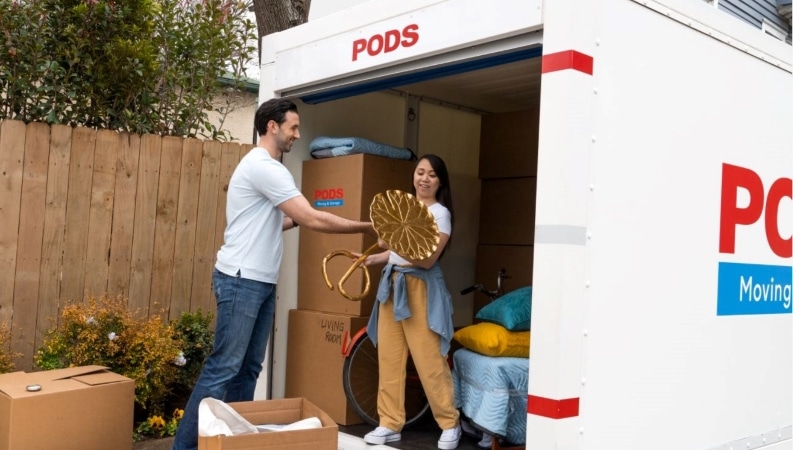 What do I do with my things as I declutter?
As you're cleaning out unwanted items, don't default to throwing everything in the trash. Of course, some things have no other place to go — think expired, broken, and potentially hazardous goods. But if something is still in good shape, see if it can be donated or recycled. Many nonprofit organizations will come to your home and pick up your stuff for you. If there are items you're unsure about or just want out of the way to determine how necessary they really are, consider renting a portable storage container. That way, you can also spread everything out and take your time while you go through the "keep or toss" process.
Is a professional organizer worth it?
We know you're capable of cleaning out and organizing your home, but hiring professional organizers to help is definitely worth considering. The professionals are able to objectively think of your home as a complete ecosystem. For example, if you're cleaning out your kitchen and find a stack of important papers, where do those papers go? To the office? A professional organizer may then ask if you have a plan for filing important documents? Moving something out of one room and into a pile in another doesn't solve the overall problem. Take advantage of the professional organizer mindset of how to manage the project and properly discard, donate, or repurpose certain items.
Okay, now let's check out some influencers who give us major #housegoals vibes.
Marie Kondo
If we're going to talk about decluttering, we've got to give it up for the queen of all things sparking joy. The woman even has an entire tidying method named for her — the KonMari Method™ — which focuses on cleaning out your things based on category (books, papers, sentimental items, etc.) rather than location. She makes us look at our possessions through an emotional lens, getting to the heart of why we hold onto certain items in the first place.
Minimalista mom
Think you can't be a minimalist if you have kids filling your house with their toys? Try telling that to Amy Mayorga, otherwise known as Minimalista Mom. Amy describes decluttering as a muscle — something that's easier to use if you work it regularly. She finds a way to give your home a minimalist aesthetic while maintaining warmth and character. And, yes, she has some clever ways to tidy up the toys, too.
The Home Edit
The Home Edit started as two Nashville friends who bonded over their neat-freak tendencies and love for interior design. They took their interests, founded a small business, and soon grew into a mini empire, complete with celebrity clientele (hello, Reese Witherspoon!) and a series on Netflix. If color coordination is your thing, you've come to the right place. The team swears by a four-step organization process: edit, categorize, contain, and maintain. Sounds easy, right? See if you can give your pantry a ROYGBIV makeover. Talk about tasting the rainbow!
Shira Gill
Shira Gill believes organizing gives you more than a clean home; it gives you clear purpose and aligns you to your core values. Bet you didn't know a clean closet could do so much, huh? Her #15minwin challenge encourages people to undertake a single task for just 15 minutes. Large or small, set a time, choose a goal, and see what you can accomplish. You'll likely be surprised at the results.
Organizing Stories
If you want to see organization examples that run the gamut from one kitchen drawer to an entire room, this is the account for you. Deborah Shearer has curated her favorite success stories and shared them on her Instagram page, Organizing Stories. She showcases home offices, gift wrapping stations, color-coded bookshelves, and more.
Simply Organized
Sam Pregenzer's a self-professed handywoman in the Bay Area who loves combining beauty with function to create homes that are, well, simply organized. She believes one of the most rewarding and fulfilling things you can do is organize your garage. One look at her account and you'll see how she makes the most of vertical space and garage "zones." No more hunting for buried holiday decorations once you start using her tips!
Simplify in Style
Simplify in Style, owned by Danielle Boerger, is a Cincinnati-based professional organizing company that specializes in home organization (even organizing before and after a move!). If you're drowning in toys, lunchboxes, and snack packs, this is the account for you. Danielle and her team believe in a customized approach to organization and get to know their clients' needs before making a recommendation. Their personalized approach shows in their work. From categorized art supplies to a well-organized drawer of baby essentials, they know what it takes to make a home functional without sacrificing its chic factor.
So what do you think? Are you daydreaming of no longer having a junk drawer or catch-all closet? Maybe even knowing exactly where every item is located within your home — and knowing it's all easily accessible? How about how much money you'll save not having to buy duplicates of items simply because you can't find them? All of this — and more — is totally possible. Just ask these influencers. And for a little more inspiration, check out the Storage & Organization section of our Containing the Chaos blog.
---
LB Gabriel is a freelance writer who lives with her husband, daughter, and Golden Retriever in Memphis, TN. A frequent PODS blog contributor, she's a sucker for any tip she can find on downsizing, cutting clutter, or minimalist living. When she's not on a deadline, you can find her on a tennis court or golf course.
Get a Quote
Choose the service you need
Comments
Leave a Comment
Your email address will not be published. Required fields are marked *