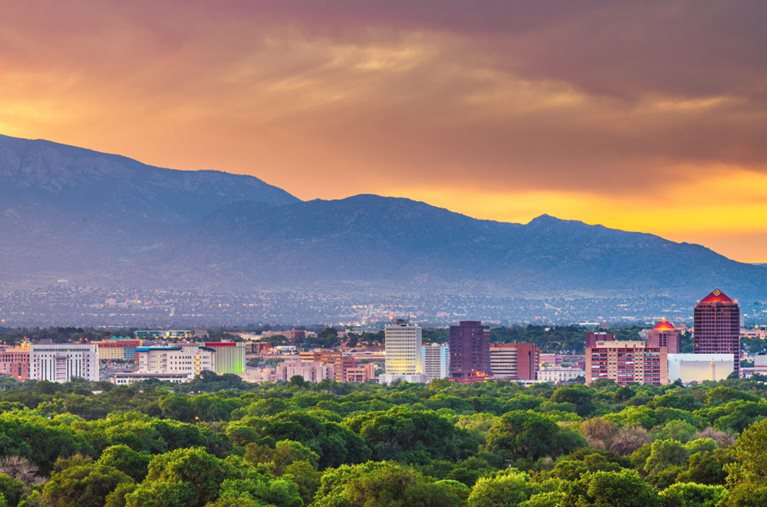 Is Living in Albuquerque Right For You? Find Out Now!
Are you considering a move to a beautiful city that gets over 300 days of sunshine per year? Then you'll definitely want to consider living in Albuquerque, New Mexico. This southwestern city has a lot to offer its residents, including ample opportunities to explore the great outdoors, a diverse food scene, and great job options. There are also plenty of housing options to suit your style. And when you move to Albuquerque, you'll enjoy a high quality of life with a lower cost of living than many other similarly sized cities.

If you're ready to jump on the chance to move, though, it's important to know your future home. Luckily, we're here to help.
Albuquerque at a Glance
1. Cost of Living in Albuquerque, NM
Lots of people are interested in moving to Albuquerque because of the city's lower cost of living, especially in comparison to larger metros. And based on the U.S. index of 100, with 100 being an average cost of living, the cost of living in Albuquerque is certainly lower, coming in at 90.8. However, it is higher than the cost of living for the state of New Mexico, which is 88.4.
2. Living in Albuquerque — Pros and Cons
Just like any large city, there are good and not-so-good aspects. What are the pros and cons of living in Albuquerque, New Mexico?
Pros:
You'll average over 300 sunny days per year.
There are plenty of beautiful outdoor spaces to explore.
The city has a diverse dining scene.
Cons:
The hot desert climate can take some getting used to.
Albuquerque is more expensive than other parts of New Mexico.
3. Albuquerque Housing Market
The average home value in Albuquerque is $320,606, which is lower than the national average of $346,270. Housing prices are a bit higher in Albuquerque than in the rest of the state of New Mexico, but you also have a lot of housing styles to choose from. Whether you're looking for Spanish Revival, contemporary, pueblo, or even adobe homes, there are plenty of options for you.
Q: Is Albuquerque a good place to live in?
A: With affordable housing, a great community, and plenty of places for residents of any age to explore, Albuquerque is a great place to live.
4. Apartments in Albuquerque
If you're looking for an apartment, there's nothing to stress about. ABQ's average monthly rent for a one-bedroom apartment is $1,281, and the city offers everything from studios to luxury condos to historical buildings with lots of charm. The cost of utilities is also lower than the national average, so you can bank on having affordable rent and utilities each month.
5. Best Places to Live in Albuquerque
If you're ready to move to an Albuquerque neighborhood, consider checking out these top options, ranked by Niche.
Nob Hill
Great for families and singles alike, Nob Hill is a walkable Albuquerque neighborhood with lots of community pride. There are a variety of local shops and restaurants to try out, and if you're into architecture, you'll love the stucco-style homes that are prevalent in this neighborhood!
Downtown
Whether you're looking for a short commute to work or want a friendly place to retire, Albuquerque's Downtown neighborhood offers it all. There are lots of locally owned stores to shop at, and the Sandia mountains are just a short trip away when you need to spend some time in nature.
Eastside
Ranked #2 on Niche's list of "Best neighborhoods to raise a family in Albuquerque," Eastside also has great public schools and a bustling restaurant and nightlife scene. Want a quick morning coffee at a cafe on your way to the park or traditional Mexican cuisine at a nearby restaurant for dinner? Eastside's your place!
6. Transportation
You'll be happy to know that living in Albuquerque also means you'll have easy access to public transportation. You can hop on the Albuquerque Rapid Transit and be almost anywhere in the city in no time. This is great for commuting to work! ABQ is also very bikeable, and there's a great biking community that's worked hard to create safe ways to share the road. Most residents make use of the I-25 and I-40 to get around the city by car, however, and it's important to remember that the further you live from the city center, the less public transportation options you'll find.
7. Schools and Higher Education
In Albuquerque, there are some great learning options for younger children, as well as higher learning opportunities. Some of the best school districts include:
Rio Rancho Public Schools
Albuquerque Public Schools
Mission Achievement & Success
Looking to get your degree? You'll have lots of choices for colleges and universities in the Albuquerque area:
The University of New Mexico
Carrington College
Wayland Baptist University
8. Sports Teams
There are also plenty of sports to enjoy while you're in the city. You can cheer on the United Soccer League's New Mexico United or spend the day at the ballpark watching the Albuquerque Isotopes score home runs. Additionally, you'll find that the fans of the New Mexico Ice Wolves love coming out to support their hockey club. And if you're a fan of university sports, you can always catch the Lobos football and basketball games at the University of New Mexico.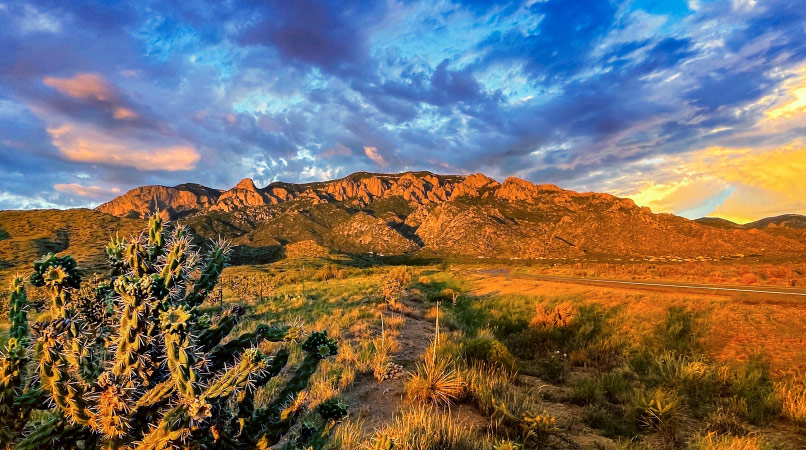 9. Albuquerque Weather and Climate
The great weather is one of the reasons people are moving to Albuquerque. There are lots of sunny days, which give people plenty of opportunities to get outside and explore the mountains and valleys that make up the scenic landscape.
Albuquerque is considered a desert climate, which means that the summers are hot and dry. The warmest month is July, and temperatures can get up to the mid 90s consistently. However, after September, the weather cools off a little. Albuquerque winters are short, but they can bring snow and temperatures in the 20s. Albuquerque also doesn't see much rainfall throughout the year, and the humidity is low.
10. Albuquerque Crime Rate
While all larger cities experience crime, unfortunately, Albuquerque's crime rate is higher than the rest of New Mexico, as well as the national average. There is a 1 in 72 chance of being the victim of a violent crime in Albuquerque, and a 1 in 23 chance of being affected by property crime.
While those numbers may seem high, it's important to remember that most crime is concentrated in a few neighborhoods. Be sure to do plenty of research on the area you're looking to move to. If you're looking for a safe area to settle down in Albuquerque, consider getting a house or apartment in:
North Albuquerque Acres West
Sandia Heights
Four Hills Village
Glenwood Hills
11. Job Market
Want to start a new job or continue in your industry? That's totally possible in Albuquerque. The area is dependent on state and federal government jobs, along with higher education, but that also means consistent, dependable work once you find it. You can also find jobs in industries like aerospace, tech, IT, bioscience, engineering, and healthcare, to name a few. The thriving food and beverage scene also provides a lot of opportunities, and there are plenty of jobs in Albuquerque that let you get outside and enjoy the weather, like becoming a tour guide or park ranger.
Q: What is a good salary in Albuquerque?
A: The average salary in Albuquerque is $63,835, but a "good salary" for you depends on your family size, living situation, lifestyle, etc.
12. Local Food in Albuquerque
When it comes to delicious local food, there's a lot to try in Albuquerque. Some of the best Mexican cuisine you'll ever have exists in this city, and you'll see many items on menus featuring one of the state vegetables, the Northern New Mexico Chile. You'll also quickly learn your answer to the question, "Red or green?"
In addition to Mexican cuisine, as a resident, you'll love all the Tex-Mex and southwestern-style food options available. Whether it's BBQ, chicken fried steak, chili burritos, or huevos rancheros, there's no shortage of amazing food options in ABQ. Some of our local favorites include: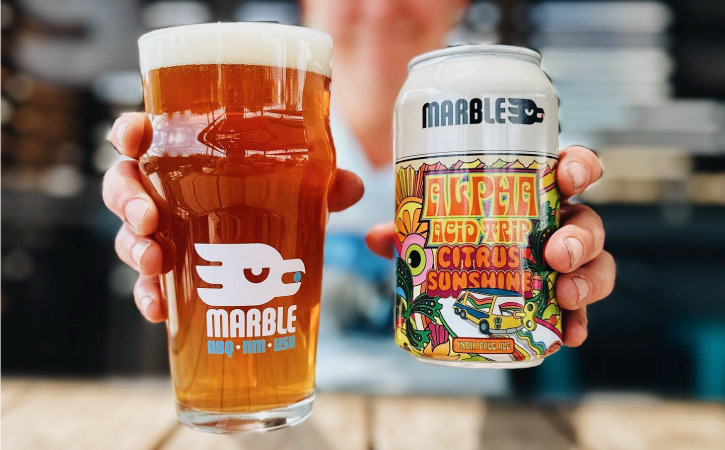 13. Albuquerque Beverages
Whether you're on the hunt for craft beer options or you'd rather sip on local wines, you can do both in Albuquerque.
There are breweries and taprooms throughout the city. A few local favorites include:
In addition to beer, you'll also find quite a nice selection of wineries to check out. The arid weather and high elevation make for excellent grape-growing weather, so if you'd like to relax and sip on Albuquerque's top wines, consider stopping at:
14. Albuquerque Culture
The cultural scene is alive and well in Albuquerque. Here you'll find handmade arts and crafts, local indigenous artists to support, a thriving live music scene, and lots of opportunities to enjoy museums and galleries.
Did you know? Albuquerque is home to three indigenous tribes: Navajo, Pueblo, and Apache, along with plenty of ways to learn more about their traditions and support their communities.
The Indian Pueblo Cultural Center is a great place to start. It features a museum, restaurant, and art galleries. Each year, they host the Gathering of Nations Pow Wow — the largest pow wow in the nation .
You'll find Mexican culture thriving in this city, as well, and it's evident in the many restaurants and local stores. You can also find: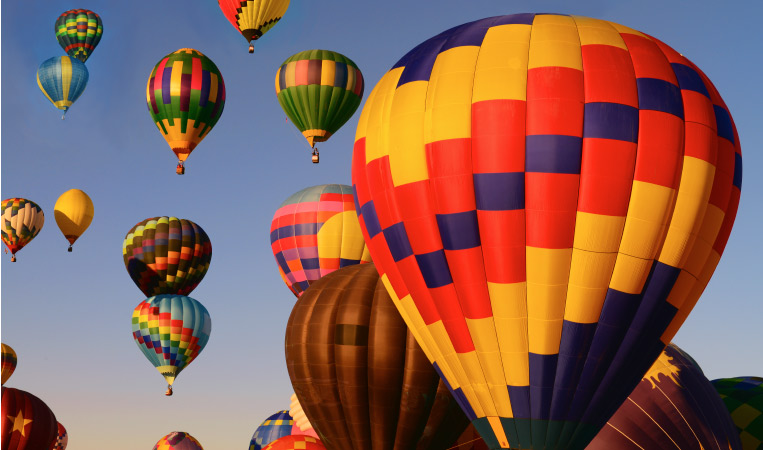 15. Best Things to Do in Albuquerque
There's so much to do in Albuquerque, from the annual Albuquerque International Balloon Fiesta to local art shows and live theater (and everything in between). Here are some of our favorite things to do in Albuquerque in the downtown area, with kids, and for adults.
Things to Do in Downtown Albuquerque
Locals love to try new restaurants or grab drinks at downtown establishments because it's so easy to walk around.
Things to Do in Albuquerque with Kids
If you have kids, you definitely want them to get to know Albuquerque, as well. Your weekends will be packed exploring this fun city with the kiddos along for the ride! We suggest you try:
Fun Things to Do in Albuquerque for Adults
You'll never find yourself wishing you had something to do when you live in Albuquerque. Adults love that it's so easy to get out on the trails and hike and bike their way around the Sandia Crest Trails (and enjoy all the photo ops along the way!). You can also check out the Cibola National Forest to see more breathtaking natural scenery.
ABQ is also busy at night, and having a fun night on the town is a must for adult residents. Downtown and Nob Hill are great areas to stay in, and there are many restaurants, bars, and nightclubs in a walkable area. Two popular spots in the city include Uptown Funk Dueling Piano Bar and Apothecary Lounge.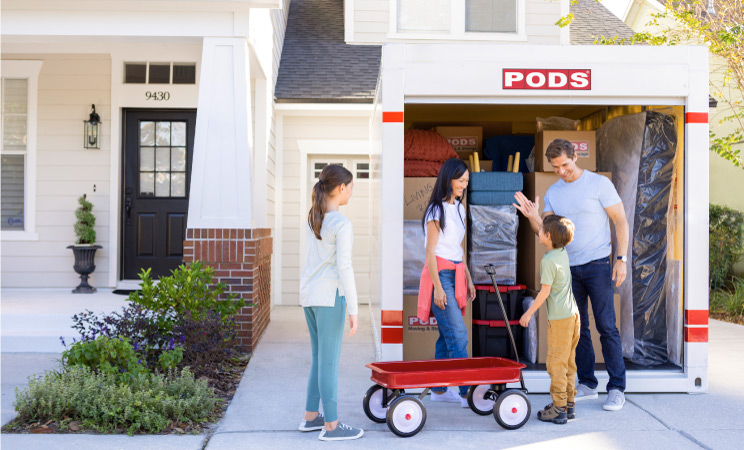 Make your Move to Albuquerque with PODS
When you're ready to make the move to Albuquerque, let PODS help you out. They make moving easier with portable storage containers delivered right to your door. With drop-off and pick-up options, you can pack up your household on your schedule. And once you're ready, they'll deliver it to your new Albuquerque address. Need a little extra time? No worries! One month of storage is always included in every move.
Get a Quote
Choose the service you need
Comments
Leave a Comment
Your email address will not be published. Required fields are marked *