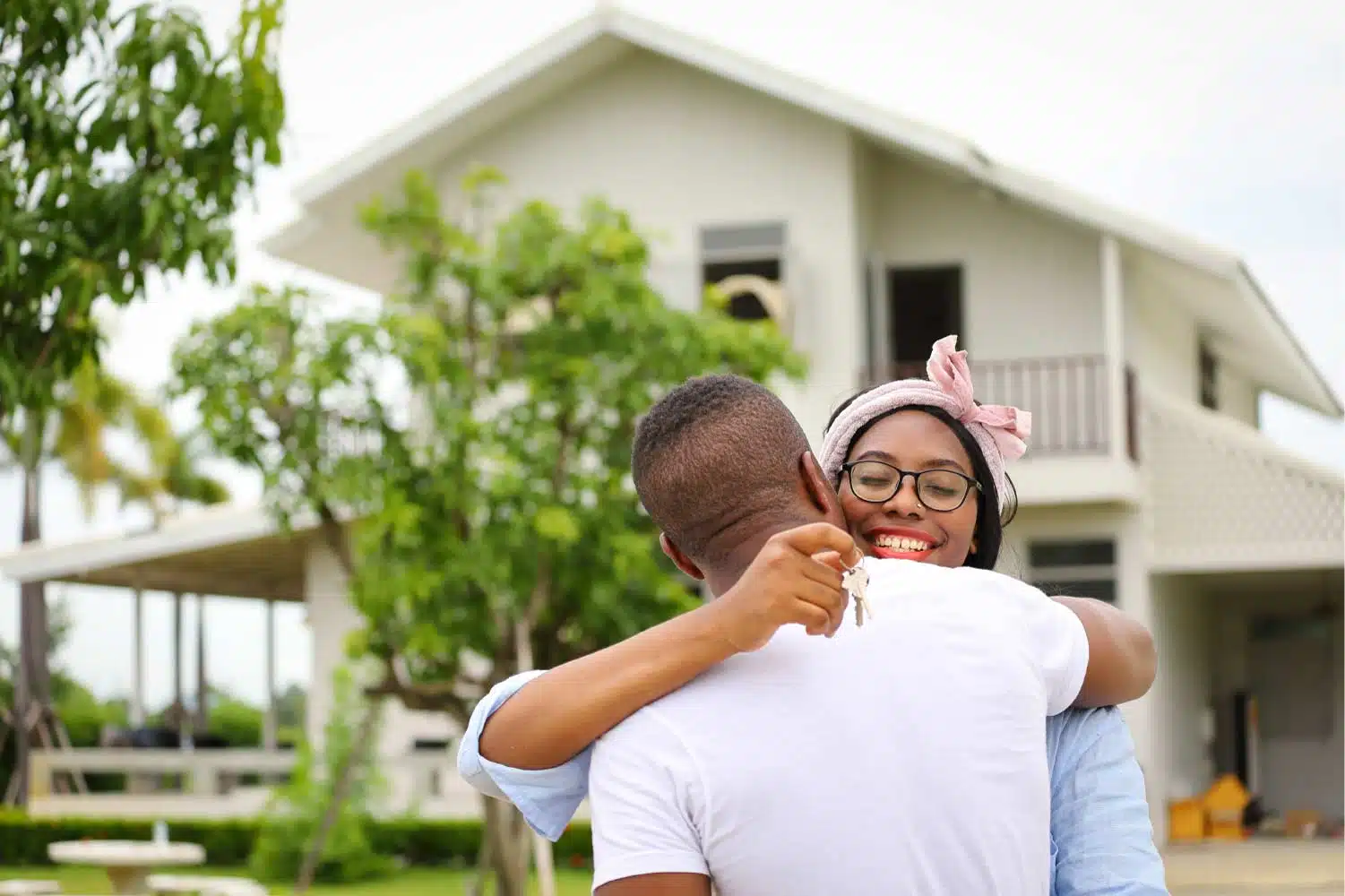 How Much House Can I Afford? Let's Dive Deep Before You Take That Leap
People of all generations have long seen buying a house as part of fulfilling the American dream. It symbolizes creating community, growing deep roots, and building wealth in a concrete way. Plus, on the fun side, you get to decorate a house you own any way you want — something that renters tend to long for after living with plain walls for so many years.
Determining how much home you can afford is the all-important first step in realizing your dream of becoming a homeowner. Of all of the things you'll buy during your lifetime, a house is likely your biggest investment, not just because of its initial price but because of long-term expenses, as well, such as regular maintenance, furniture, and insurance. Buy it right, and you can enjoy your home for decades to come. Buy more than you can afford, and you'll likely have to eat ramen and skip social outings with family and friends for longer than you anticipated — or worse, not be able to keep your home.
Wondering how much house you can afford? Here's what you need to consider.
First, determine if it's the right time to buy a house
How much house can I afford? That answer requires assessing two factors: Your personal circumstances and the overall residential real estate market. Your personal circumstances include your paycheck, your debt, your credit, and your down payment. Your first step in finding out how much home you can afford starts with a call to the mortgage lender you want to use, says Anita Blender, founder of Blender Realty in Bloomfield Hills, Michigan. Blender has more than 25 years in the residential real estate industry.
"Determining how much you can afford has to happen before you start looking or using an app like Zillow or Redfin," Blender said. "Understanding what your budget will allow will make sure you are looking at homes inside your price range right from the start."
However, Blender also noted 2020 and 2021 have been a wild ride for home buying and selling. So as a buyer, you want as much information as possible before taking the leap. That's where the residential real estate market comes into play. It includes everything from how the economy is doing to how tight housing inventory and pricing is to how restrictive lenders are in response to overall financial conditions.
For example, low inventory as well as low interest rates from 2020 (and on) combined with fewer new homes under construction sent prices soaring across the United States. Home value appreciation broke records the spring of 2021, according to real estate company Zillow, and the typical house was only on the market for an average of six days nationwide. That timeframe was even tighter — only three days — in hot Midwest cities such as Cincinnati, Kansas City, and Columbus, Zillow reported.
In other words, as Blender put it, there's more to consider than just your personal financial picture when it comes to determining how much home you can afford. But before you get overwhelmed, remember there are many programs, professionals, and businesses whose sole purpose is to help people get into their dream homes. Your real estate agent, the home's seller, and lenders are all interested in seeing you succeed in getting a house.
Did you know? Lenders can pre-qualify you for a loan during a simple telephone call, using some basic formulas based on your annual income. And ever-improving technology allows lenders to pre-approve how much you can spend — this is a deeper dive into your income, debt, and other factors — in a matter of days. What's more, turning that signed offer into a mortgage with keys in your hand takes only four or five weeks at the most!
Then, take a closer look at home-buying specifics
According to realtors, mortgage lenders, and industry experts, the home buying process starts with figuring out your personal circumstances — that is, how you handle the money you have coming in and how well you can budget for the costs you'll have as a homeowner. Here are the main areas to think about when you want to buy a home. And, as Blender reminds her buyers, all of this has to happen before you contact a real estate agent or start scrolling through real estate listings.
1. WHAT'S YOUR ANNUAL INCOME?
"How much house can I afford based on income?" This is where your paycheck comes into play. You can determine your income by sitting down with all of your pay stubs. This number is how much you earn for a year before taxes and other deductions are removed. If you don't know the number already or have a calculator handy, grab your W2 form from your taxes. If you're married or will have someone on the mortgage with you, add both of your incomes together to get a total of how much you make collectively.
Typically, most lenders recommend you spend less than 28% of your monthly gross or pre-tax income on a mortgage payment, which traditionally includes your house payment, interest, taxes, and insurance. The easiest way to figure out what that magic number would be? Consult a free mortgage calculator. For example, if you're asking, "I make $70,000 a year — how much house can I afford," you can afford a house payment of about $1,850, according to Zillow's Affordability Calculator, simply assuming you made a $20,000 down payment on your home and have $250 of monthly debt. You could go higher — to a little over $2,000 a month — if you have little or no debt.
Q: How much mortgage do I qualify for?
A: Home loan calculators don't just estimate how much your monthly payment will be. They can help you determine what price range you should be looking in. For example, how much do you have to make to afford a $500,000 house? According to Trulia's Affordability Calculator, you would have to make a little over $100,000, assuming you put down $20,000, have $250 in monthly debt, have a high credit score, and you're looking for a home in the Memphis, TN, area.
2. DO YOU KNOW YOUR CREDIT SCORE?
Get a copy of your credit report (free once per year from one of the major credit bureaus: Equifax, Experian, or TransUnion) and examine whether you are creditworthy because, as you saw in the mortgage calculators, that's a key factor in qualifying for a mortgage loan. If your credit is lower than it should be, you'll pay more in interest— something that really adds up over 20 or 30 years of the average mortgage. You may want to take time to build up stronger credit to ensure you get the best possible interest rates and your lender is willing to work with you on your purchase.
3. HOW MUCH DEBT DO YOU HAVE?
This part might be a bit surprising if you don't regularly budget or keep track of these items. But owning a home is expensive, so you need to have an understanding of how much you're paying in debt. There's no way around it — your lender will require this information. Make a list of your regular monthly payments, including credit cards, student loans, car payments, or family-related debt, such as child support. Add them all together, and that total number can help you determine your monthly debt. 
4. WHAT IS YOUR DEBT-TO-INCOME RATIO?
You may have seen the acronym "DTI" when looking around at mortgage materials. DTI stands for "debt-to-income ratio," and it's another number that helps lenders figure out how much home you can afford based on how much money you want to borrow. In other words, can you manage monthly payments on a mortgage as well as your already established monthly debt? To figure out your own DTI, take the total of your monthly debt payments and divide it by your gross monthly income. Ideally, you'll want a DTI of 36% or lower, giving you enough money to cover your mortgage payment and still have funds left over for food, utilities, and that occasional takeout dinner. Some lenders will let borrowers have a DTI as high as 50%, but that may make your budget too tight to enjoy owning a home and doing other things with your money, such as funding retirement or college for future children.
5. HOW MUCH DO YOU HAVE SAVED FOR A DOWN PAYMENT?
Many lenders want to know how much money you have saved to help offset the large initial cost of a house. Down payments typically run anywhere from 3% of a home's total cost to up to 20% or higher, if you can swing it. This helps you lower your monthly mortgage payment and, if you can afford that 20% down payment or more, avoid something known as private mortgage insurance (PMI) — an additional insurance your lender makes you pay to ensure you don't default on the loan. As Zillow's Mortgage Calculator notes, you will need $7,500 for a 3% down payment on a $250,000 house. That same home requires a $50,000 down payment if you want to avoid PMI by putting down 20%. Want to be a home-buyer superstar? Have three to six months of home payments and expenses ready to go before buying a home as a kind of emergency fund to get you started in this new (and often unpredictable) world of homeownership.
6. ARE YOU PREPARED TO GET PRE-APPROVED?
Remember those pre-approval versus pre-qualified terms? Getting pre-approved goes a step further than getting pre-qualified and can help you determine how much home you'll be able to buy because it shows how much you're actually qualified to borrow from a lender. You'll have to submit lots of paperwork in person or via an upload link to your lender. But everyone who has ever bought a house has been through it, and you'll find that you'll learn more about yourself and your financial life than you expected during this process. A perk of being pre-qualified? Your offer looks more enticing to sellers, since they can see that you're serious and capable of making the purchase.
7. DO YOU KNOW THE CURRENT INTEREST RATES?
Another major factor you'll want to take into consideration when determining how much home you can afford is the current interest rate. That's how much you'll pay to a lender for borrowing money for your home purchase. This annual percentage is paid monthly during the length of your loan, a total that can be anywhere from 10 to 30 years. Mortgage rates have been historically low in 2020 and 2021, so that has given many home buyers more room to afford larger or more expensive homes — remember that inventory shortage we talked about earlier?
8. HAVE YOU CONSIDERED CLOSING COSTS AND OTHER SMALL(ER) FEES?
You didn't think the purchase price was the only sales number you had to consider, did you? Unfortunately, there are several other costs involved in a real estate transaction. The buyer has to pay closing costs for the purchase, and that can include many items, such as an appraisal fee, credit report fee, tax service fee, and others — a cost that can end up being around 2% to 5% of the home's purchase price. In addition, you'll have to pay property taxes based on how your local municipality assesses the property. In some communities, property taxes are significant, while others are less so. And it doesn't stop there. You'll also want to have insurance on your home in case of an emergency. In fact, many mortgage lenders won't approve the loan without a homeowner's insurance policy in place. Talk to your realtor or insurance agent about what they estimate the property tax or homeowner's insurance will be, because you'll be adding that total onto your monthly mortgage bill, if you're like most homeowners.
When it's all said and done, feel comfortable making your move
When the paperwork is done and you're finally ready to start thinking about putting those keys in the lock for the first time, it's officially time to shift your focus from buying to moving. And whether it's a local move or a move across the country, you'll want to take full advantage of the time between finalizing the agreement and your closing appointment to choose the right moving solution to take on some of the load (pun intended).
Just as you determined how much house you could afford, you'll need to determine how you want to move your things to that new house. A moving checklist can play a tremendous part in making the process go as smoothly as possible. You know what else helps? Flexibility. It's a given that sometimes moving plans change at the last minute, but with the flexibility of PODS moving and storage containers, you can take your time and change dates easily — not to mention load your moving and storage container at your own pace in the comfort of your driveway — which makes your move a lot less stressful. And if you need any help with the packing and loading (or unloading), PODS can connect you to local hourly help, as well.
So with some time, patience, knowledge, and help, you can feel confident knowing that the house you're purchasing is one you can afford — and one you'll be proud to call "home." Finding that great neighborhood, investing in a home, and decorating everything from the front porch to the living room to the bedroom? That's the reward for buying well and setting yourself up for success as a homeowner.
Looking for more tips on home buying, getting acquainted with your new home, or just living life as a homeowner in general? Visit the PODS blog for moving, storage, organization, and more!
---

Karen Dybis is a freelance journalist and a frequent contributor to the PODS blog. Her work has appeared in Time magazine, U.S. News and World Report, The Detroit News, and more.
Get a Quote
Choose the service you need
Comments
Leave a Comment
Your email address will not be published. Required fields are marked *