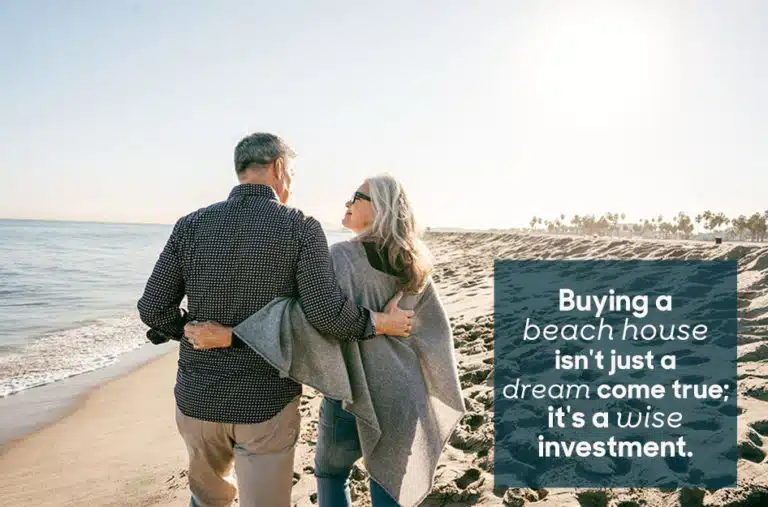 Buying a Beach House? Dive Into These Six Questions Before Surfing the Market
For some of us, our favorite vacation memories are on the water — playing in the sand, jumping in the waves, swimming, and searching for shells along the shoreline. So why wouldn't we want to enjoy those pastimes every day by actually moving to the beach?
It's no secret that buying a beach house is frequently a real estate dream. And, fortunately, it can be achievable. But like any major life decision, there are certain aspects you need to consider about how to buy a beach house before diving in headfirst.
Take a look at these common questions and answers to help you find the best place to buy a beach house — and figure out exactly which type of beach home is right for you.
First Things First: Where Do You Want to Live (Besides the Shoreline, of Course)?
There are sandy, picturesque beaches all across the nation. Your first priority is to decide exactly where in the U.S. you'd prefer to set up that permanent beach umbrella. Where are the best places to buy a beach house?
Some cities and regions to consider are on the East Coast along the Maine and Massachusetts coastlines, such as Bar Harbor and Cape Cod.
Farther south, the Carolinas offer beautiful destinations on the Atlantic Ocean. Retirees, in particular, are choosing beach houses in the Tar Heel State, with its oceanside cities within easy reach of business centers (Charlotte) and quaint mountain havens (Asheville). And in South Carolina, coastal Palmetto State cities like Charleston and Myrtle Beach are becoming more popular for settling down. Why? SC beaches are gorgeous, and the cost of living is reasonable.
Another top choice for retirees? Looking for beach homes for sale in Florida, thanks to its tax climate (no personal state income tax), year-round outdoor lifestyle, and 825 miles of beaches.
For adventurers, Hawaii has become a coveted retirement destination. And we can't forget California as another beach house buyer option to consider, with its magnificent coastline and movie-star charm. But as cost-of-living challenges continue, many Golden Staters are heading east. Still, not much can compete with the views along the Pacific Coast for sheer magnificence — so if you've got the funds and know how to afford a beach house in paradise, go for it.
Another great but maybe not exactly top-of-mind location for a beach house? The Midwest. After all, a beach house can be anywhere there's water and sand, whether it is an inland lake or a rocky shore. Michigan, for instance, has miles and miles of lakes and rivers — and the Motor City, Detroit, tops our list of the best places to buy a house in the U.S.

Q: Is it good to live in a beach house?
A: Waking up to the soothing sound of waves, gazing across endless waterfront views, and embracing a tranquil, laidback lifestyle — who could resist? And on the practical side, purchasing waterfront property almost always turns out to be a solid investment. Do your research, pick a spot that suits your needs and desires, and enjoy. Just don't forget the sunscreen.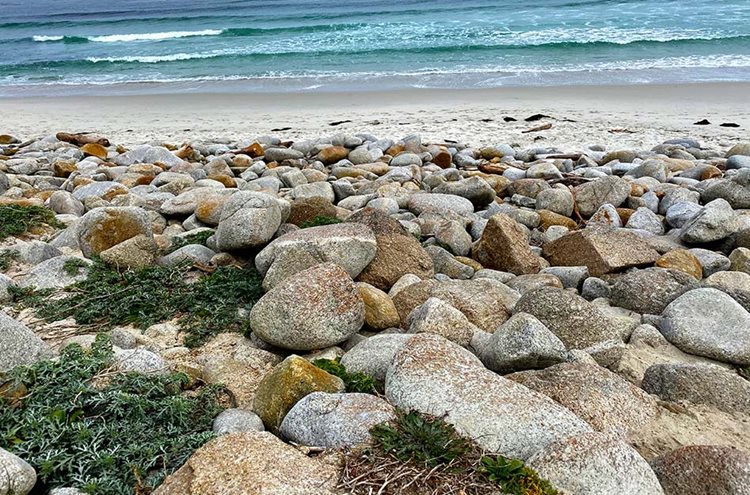 What Kind of Beach Do You Want?
Speaking of different types of shores, what are you wanting just outside your door? Do you want perfect, white sand or are you okay with some rocks? Flat as far as the eye can see? Or sprinkled with dunes here and there?
Here's another biggie: How popular do you want that beach to be? Does the flurry of seasonal activity get you excited, or would you prefer as much seclusion as possible — perhaps for your retirement years? You may want to consider visiting a particular beach you're interested in at different times to monitor the crowd level and imagine owning a beach house there. If you can't find a place to spread out a single towel among the oil-slicked tourists, you may want to look elsewhere for that beach house investment.
You should also determine whether you want the beach right outside of your back door or you prefer a view of the beach from across the street. Do you want a short walk to the beach? A bike or car ride to reach the water?
The biggest rule in real estate is "location, location, location." You can always update the interior or exterior of your home, but you can't generally move it to a better site. So think deeply about the kind of spot that suits you and search in that area for a beach house that you'll want to visit often or live in 365 days of the year — including the cooler months when the water isn't as warm — for years to come.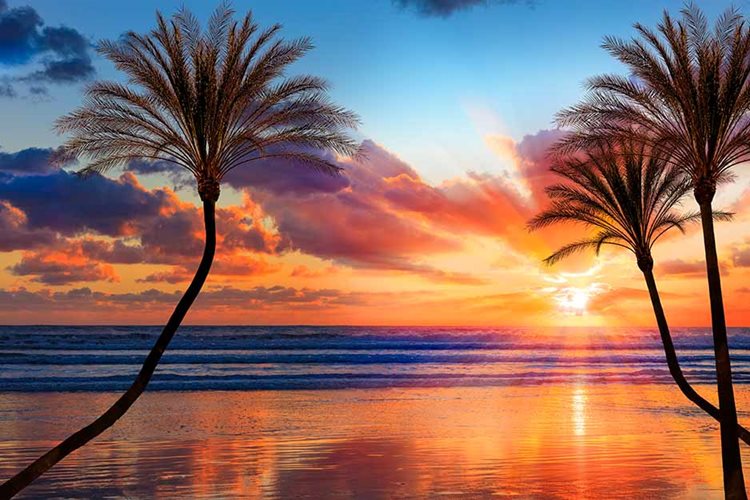 Do You Want Sunrises or Sunsets — or Both?
When you think of a beach house, you think of a view of the water, right? Well, what about those beautiful sunrises and sunsets? Ideally, you would be watching the sunset over the water, so a western-facing vantage point is important when you're searching for a home. Sunrises can also be important, but they are somewhat secondary in terms of home value when you go for resale. If you're all about the sunrise, though, look for a beach house where you'll face the water when the sun rises from the east.
Q: Is buying a beach house a good idea?
A: This is where financial planning and your own financial goals come into play. Yes, buying a beach house is a good idea — if you have the funds to purchase it, insure it, and maintain it. If it will be a vacation home, you'll need to make sure you can get there on a regular basis to enjoy it and to get your money's worth. And if you're going to live there year-round, then you need to know about nearby employment and access to amenities, like shopping for groceries. Some beach towns can be pretty isolated from major areas while others are in the heart of a larger city.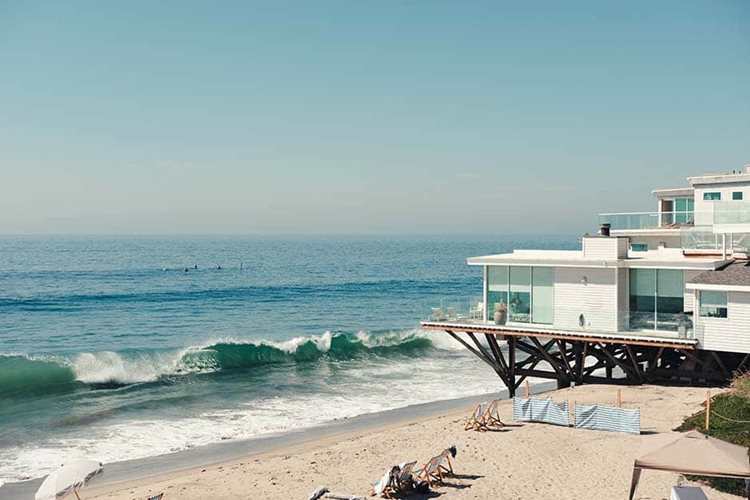 (Source: Allison Huang via Unsplash)
What Should You Know Before Buying a Beach House?
Aside from assessing your budget for the purchase and knowing where you want the house, you'll want to know how much it will cost over the long term.
Beach life in itself is expensive, so you need to be prepared and think through the additional costs you'll incur when you live there — like higher property taxes and beach house insurance, which can be higher when you're closer to the water in many areas (think major flood insurance). In Florida, in particular, insurance can be complicated — and expensive. Also keep in mind that some beaches charge tolls to access them via bridges and causeways, even for residents.
Another critical note is that places with beachfront property are often susceptible to natural disasters like hurricanes and floods, so you'll also need to be prepared with an emergency fund to repair or rebuild if disaster were to strike.
How Much Does an Average Beach House Cost?
Beach house prices run the gamut — easily climbing from the $100,000s into the millions. How much does a beach house cost on average? That depends on where you're looking. For example, in Delray Beach — a popular seaside town in Florida — the average home value as of November 2023 was
$358,500
. The average home value of a beach house in Santa Monica, California? Delray's price doesn't even compare (okay,
$1,685,600
, if you must know). The bottom line: When you decide where you want to bury your toes in the sand, make sure the real estate is in the price range you can afford, as well.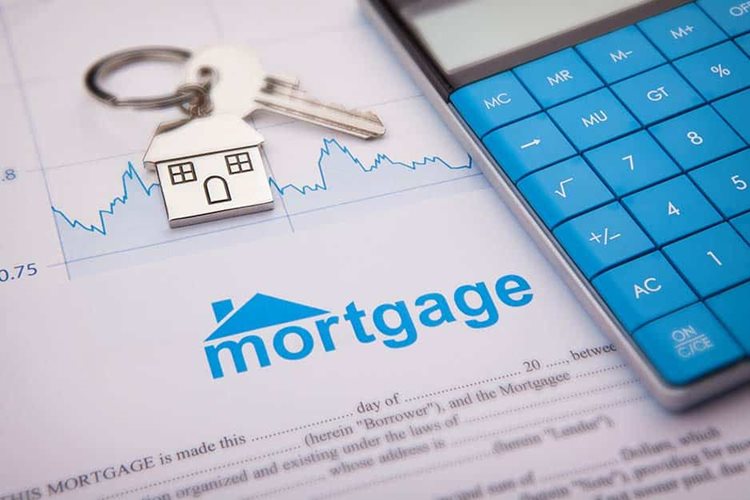 Which Is a Better Investment: A Beach House or a Beach Condo?
Real estate prices tend to rise with time, regardless of home type, so that makes owning either a condo or beach house a good investment. However, you'll need to take all costs into consideration — HOA fees, for example. You'll also need to realize that, if you're only buying a beach house or property as an investment, you'll likely want to hold onto it for at least five or more years to really get some bang for your buck.
A bonus of owning a beach condo or house? Lots of people want to visit! You can share your wealth by having friends and family visit or use the home when you are not there. And if the community rules allow, you can also rent your place out short-term as a VRBO or an Airbnb beach house. If it's a viable option, it may actually help you with mortgage or upkeep costs for your beach house. Who could argue with that?
And ask yourself this: Is the investment all about money, or would it benefit my mental and physical health, as well? People who spend more time on the beach and in beachfront communities tend to be happier and exercise more, which is part of the reason why they're there in the first place, right?
If you want to invest your money in real estate, you are ready to move, and you've found a place that may actually improve your health, then you have plenty of good reasons for making the investment. Now, it's time to make the offer.
Q: What are the cons of a beach house?
A: We've talked a bit about the potential expenses involved with beach house ownership. Insurance, for example, can be prohibitive — particularly in Florida, where controversial policies have upended the industry and made it difficult for many homeowners to stay in the Sunshine State. Another potential con? Having a beach house typically means having lots of house guests, and while that's a wonderful scenario for many families, it may get tiresome for some. Just be prepared to set boundaries, if you prefer tranquility and quiet over the hustle and bustle of visiting friends and relatives.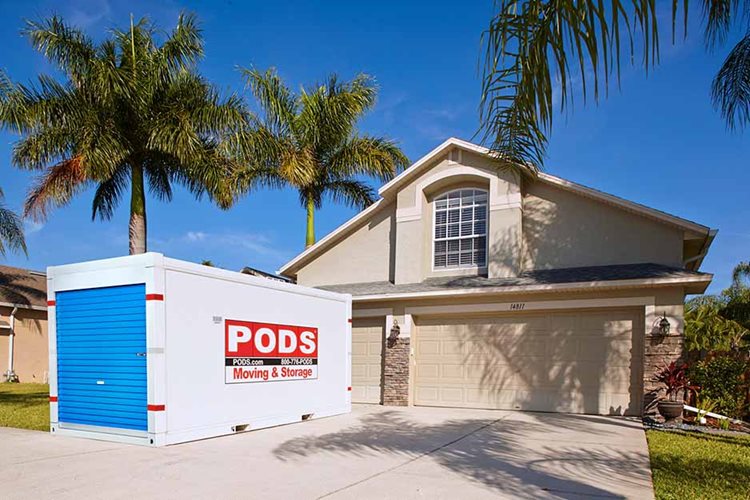 Are You Ready to Make the Move?
Once you've signed the paperwork for a beach house, it's time to talk logistics. To get your belongings to the new digs, pair your new laid-back, beachy lifestyle with a flexible moving option. With PODS, a portable moving container is delivered straight to your driveway and, when it's packed and ready to go, it's picked up and transported to your new home. You can pack and load (and then unload and unpack) at your own pace — without a moving company's rigid schedule or the potential hassle of dealing with a DIY rental truck.
But once you're there, you may come to find your beach house doesn't fit all your stuff. And that's no problem! Moving with PODS comes with a built-in storage option, so you really can make your move as flexible as you need.
And when it's all said and done, your next step? Kick off those shoes and relax to the soothing sounds of your new backyard: the water!
The decision to buy a beach house is a big one, indeed — even if you're only looking at small cottages or condos. But the benefits of such a purchase can be mighty. Waterfront living can be serene. It can reduce your stress, prove that your problems are smaller than you think, and give you a peaceful feeling about the world. There are so many reasons to invest in buying a beach house. If you're ready to put your toes in the sand and live your best life on the water, check out the PODS Blog for help with moving tips, ideas for your beach house decor, and more.

Karen Dybis is a freelance journalist and a frequent contributor to the PODS Blog. Her work has appeared in Time magazine, U.S. News & World Report, The Detroit News, and more.

Editor's note: For ease of reading, monthly rental prices were rounded to the nearest $25 and home values were rounded to the nearest $100.
Get a Quote
Choose the service you need
Comments
Leave a Comment
Your email address will not be published. Required fields are marked *