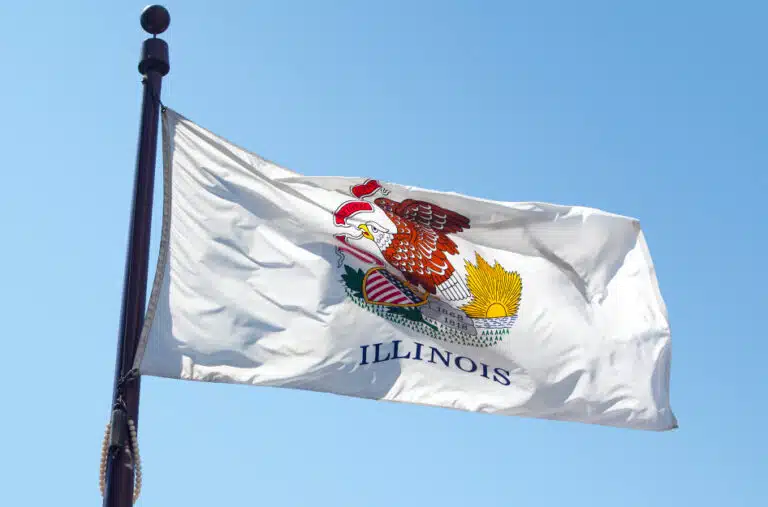 Get in the Midwestern State of Mind With These 12 Small Towns in Illinois
Nicknamed the "Land of Lincoln," Illinois is a midwestern state full of opportunity! The economy in Illinois is actually so diverse and powerful that it has the fifth-highest gross domestic product (GDP) in the country. And along with a strong economy, it's safe to say that Illinois is a great place to be if you love sports — any Bears, Cubs, Bulls, White Sox, or Blackhawks fans? 
With a strong economy, lots of entertainment, and scenic views, it's no wonder Illinois has an estimated population of over 12.5 million — it's a desirable place, no matter where you're at in life. But do you have to move to Chicagoland to experience all that Illinois has to offer? Absolutely not! In fact, moving to one of the best small towns in Illinois instead may be the perfect move for you. 
Big Cities vs. Small Towns in Illinois
Of course Chicago iis the most populous city in Illinois, and it may seem like the perfect place to be. But while living directly in the city can provide you with more options when it comes to cultural activities, food, and diverse architectural views, you might find that there are more downsides than you thought.
When looking to live in a big Illinois city, for example, you'll have to prepare for a more expensive housing market. Traffic is also a huge problem in the state — Chicago is one of the top most congested cities in the country. Parking can also get very difficult. 
If you want to avoid some of these disadvantages, you should consider living in a small town nearby. Illinois is a state full of scenic national parks, beaches, and very rich history, which some of its small towns showcase best! Check out these advantages of living in a small Illinois town:
More affordable homes
Close proximity to larger cities
Scenic and unique views that capture the state's true charm
Lower crime rates
Close communities
Small Towns in Illinois - FAQ
Q: What is the best small town to live in Illinois?
A: With an A Niche rating, the small town of Galena is one of the best towns to live in Illinois. The suburban town is full of fun things to do and home to lots of families, young professionals, and retirees.
Q: What is the prettiest town in Illinois?
A: Nauvoo is one of the prettiest small towns in Illinois. With its picturesque state park, along with the abundance of historic sites, you have the perfect mix of beauty along with a classic old-timey feel. 
Q: What is the friendliest town in Illinois?
A: Ranked by Niche as the #1 Place to Raise a Family in Illinois and the #2 Best Place to Live in Illinois, Long Grove is definitely considered to be one of the friendliest towns in Illinois. 
Q: What is the nicest place to live in Illinois?
A: Known for its ethnic diversity and prime housing market, the town of Buffalo Grove is considered one of the nicest places to live in Illinois.
Best Small Towns to Settle Down in Illinois
The Land of Lincoln prides itself on its small towns, making for great locations that anyone can feel comfortable settling down in. And although the U.S. Census designates a small town as one with a population under 5,000, we've included some larger towns on our list.
1. Galena, IL
Average rent (one-bedroom): N/A
Average home value: $247,600
Located in Illinois' northwest corner, the small town of Galena has some of the area's most interesting 19th-century architecture.
There are plenty of untouched structures along the town's main streets, which offer a glimpse into the 1800s. It was also home to several Union generals during the Civil War, including Ulysses S. Grant.
If you're planning on retiring in Illinois, then you'll want to consider Galena. It has a strong tourism industry and is a tranquil place to spend your time. Raising a family instead? The school districts in the area are top tier, as well, and there are also plenty of restaurants and bars to explore throughout the year.
2. Buffalo Grove, IL
Located in the northern suburbs of Chicago, Buffalo Grove is known for its low crime rate and top-rated school system. Those who live and work in this area can enjoy the best of both worlds. The town has plenty of parks, leafy streets, and beautiful architecture, and the almost 43,000 residents make the most of the town's summer festivals. 
3. Mt. Carmel, IL
Mt. Carmel is a small town located in far eastern Illinois near the Indiana border. It's known for its quiet lifestyle, and Its population of around 7,000 makes it one of the larger towns in the southeastern region of Illinois. An interesting fact is that one of the few remaining stands of the U.S. old growth forest can be found in the region a few miles away from the town at Beall Woods State Park.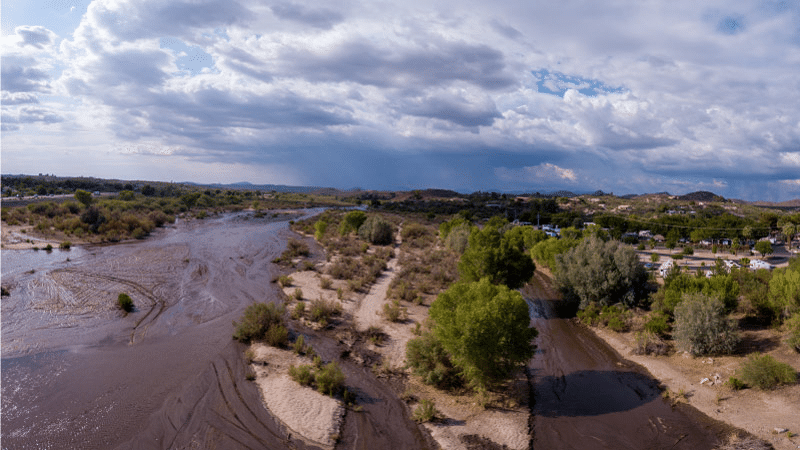 4. Crystal Lake, IL
Located in McHenry County, Crystal Lake is a town with a population of around 40,000. It has a variety of characteristics that make it a great place to live. These include its charming, family-oriented community and great job opportunities.
People who are looking for a place to raise their kids or retire in a tranquil community will find it in Crystal Lake. It has a variety of small neighborhoods that are close to schools and The Village.
5. Long Grove, IL
The small suburb of Long Grove is only about 40 miles from Chicago, marked by a scenic covered bridge. Despite being one of the closer towns near Chicago, Long Grove still has a country feel.
The historic district of Long Grove is known for hosting various festivals and events throughout the year. Some of these include the Craft Beer Festival, Chocolate Fest, and the Apple Fest.
6. Monticello, IL
Average rent (one-bedroom): N/A
Average home value: $216,600
The town of Monticello is about 20 miles southwest of Illinois' Urbana-Champaign. The University of Illinois owns Allerton Park — the central attraction of the Monticello area. It features a variety of events and concerts throughout the year.
Besides Allerton, there are also other attractions in the town of Monticello itself, such as the railway museum. This facility offers train rides, allowing guests to get a deeper understanding of how trains affected the area.
There are also some delicious restaurants in downtown Monticello, and you can also check out the farmers market, which usually starts in June!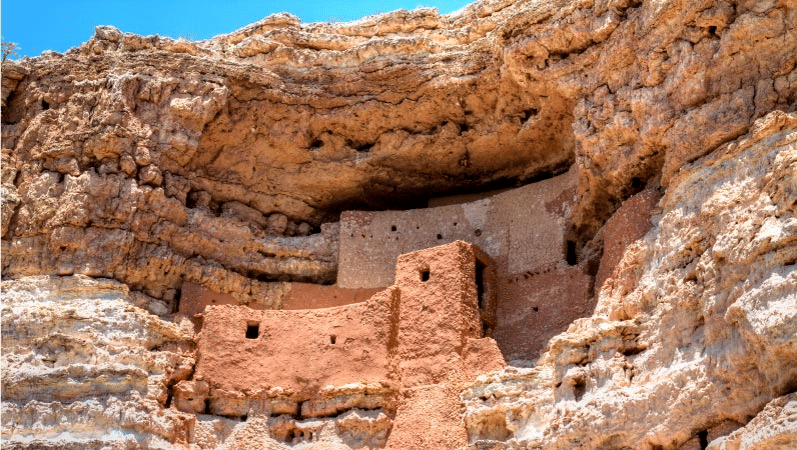 7. Harvard, IL
Harvard is a small town in northwest Illinois that's known for its unique culture. It's also the last stop of the Northwest Line, which connects Chicago to other cities. There are plenty of bars and restaurants to explore in this area.
The town is also proud of its Milk Days Festival, which is regarded as the longest running dairy festival in Illinois. It features a variety of different events, such as tractor shows, fireworks, and parades.
8. Schaumburg, IL
The city of Schaumburg, which has a population of approximately 77,000, is a great small Illinois town to live in due to its low crime rate and excellent education. It is a suburb of Chicago with a strong middle class feel, making it a great place for families with young children. There are plenty of child care facilities along with affordable housing in the area. 
Schaumburg is also commonly known for its multitude of parks, so finding a playground for kids will never be a worry.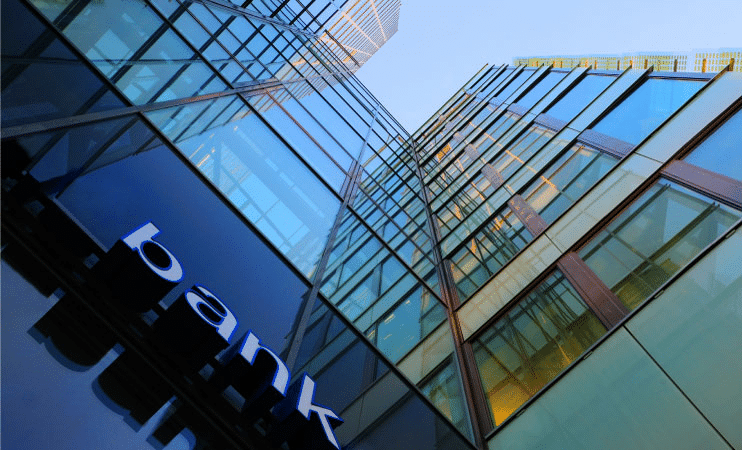 9. Ottawa, IL
Average rent (one-bedroom): N/A
Average home value: $157,100
Ottawa's downtown area features Victorian homes and large murals, with several local restaurants and shops in the town square.
You can visit Washington Square Park to see the Stephen Douglas and Abraham Lincoln statues. Starved Rock State Park is also about 15 minutes away from Ottawa, which features hiking trails and numerous waterfalls.
10. Woodstock, IL
The town of Woodstock is famous for being the location of the movie "Groundhog Day." But no two days in the area are the same. While the entire downtown is listed on the National Register, there are plenty of other interesting places to explore.
There are many things to do in Woodstock, as well, such as watching a jazz quartet at the Woodstock Opera House, taking a tour of world cuisines at one of the town's many restaurants, or picking up in-season produce at one of the area's local farms.
11. Barrington, IL
The northwest suburb of Barrington is about 40 miles from Chicago. Its historic downtown district is full of local businesses and restaurants.
Throughout the year, the town hosts various festivals and events that are great for the whole family. Some of these include the Barrington Art Festival, which takes place every May, the farmers market, and the concerts at the Metra Lot.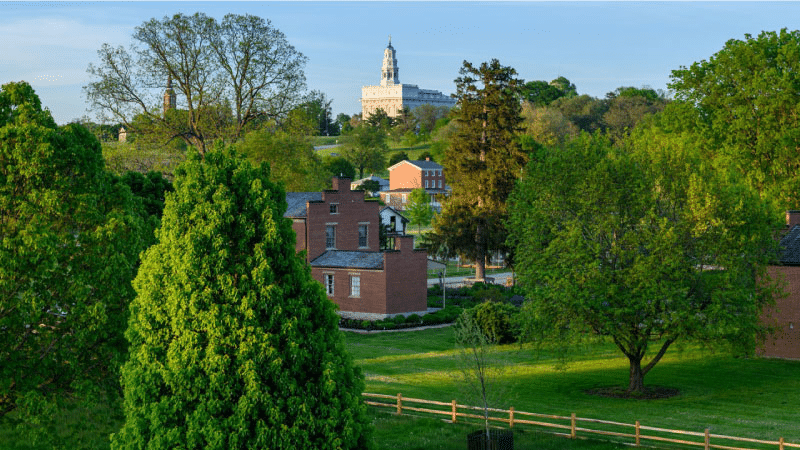 12. Nauvoo, IL
Although Nauvoo is a small town with a population of only a thousand people, its culture is very rich. One of the most prominent places to visit in Nauvoo is the temple of the LDS church, which was reconstructed in 2000. Besides the temple, other interesting historical sites in Nauvoo include the Nauvoo Red Brick Store, the Smith Family Cemetery, and the Joseph Smith homestead.
After viewing the historical sites in Nauvoo, you can explore nature by going to the Nauvoo State Park. This park is perfect for activities like camping, boating, and hiking.
Let PODS Help With Your Move to a Small Town in Illinois
If you're planning on moving to a small town in Illinois, let PODS help you get there. Have a PODS moving and storage container delivered right to your driveway where you can pack and load on your own schedule. When you're ready, PODS will pick it up and take it to your new home in Illinois. And the best part? One month of storage is included in the price of every move, so you can easily get organized without any sort of rush!
---
Editor's note: Monthly rental prices were rounded to the nearest $25 and home values were rounded to the nearest $100 for ease of reading.
Get a Quote
Choose the service you need
Comments
Leave a Comment
Your email address will not be published. Required fields are marked *