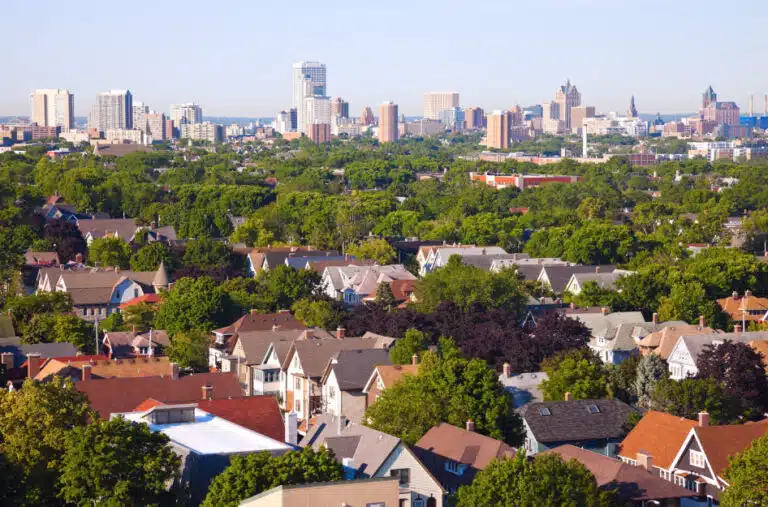 Planning a Move to Brew City? Check Out the 12 Best Milwaukee Neighborhoods
Milwaukee hasn't been dubbed "Brew City" for no reason. With some of the best breweries in the nation, plenty of family-friendly finds, and a delectable dining scene, this city is a great place to call home. So we've curated a list of the best Milwaukee neighborhoods to help you find your spot in this wonderful metro.
Whether you're moving here to explore the lively city or you're searching for a serene view of Lake Michigan, you'll need to find the perfect place to land. Here are a few things you should know beforehand.
Best Neighborhoods in Milwaukee - FAQ
Q: What is the nicest part of Milwaukee?
A: Bordered by both Lake Michigan and the Milwaukee River, Lower East Side is considered one of the liveliest and nicest parts of Milwaukee.
Q: What are the wealthiest parts of Milwaukee?
A: The Yankee Hill and North Point neighborhoods are the third and fourth most expensive neighborhoods in Milwaukee, based on cost of living. Downer Woods tops the list as the most expensive neighborhood with a cost of living 32% higher than the city overall.
Q: What is the most diverse neighborhood in Milwaukee?
A: Milwaukee is considered one of the most diverse cities in the state of Wisconsin, with Walker's Point, in particular, being noted for its accepting and vibrant LGBTQ+ nightlife scene.
12 Best Milwaukee Neighborhoods
Whether you're retired, raising a family, or just starting out as a young professional, there's a place in Milwaukee for everyone to get comfortable and settle down. Without further ado, here are our picks for the 12 best Milwaukee neighborhoods to call home.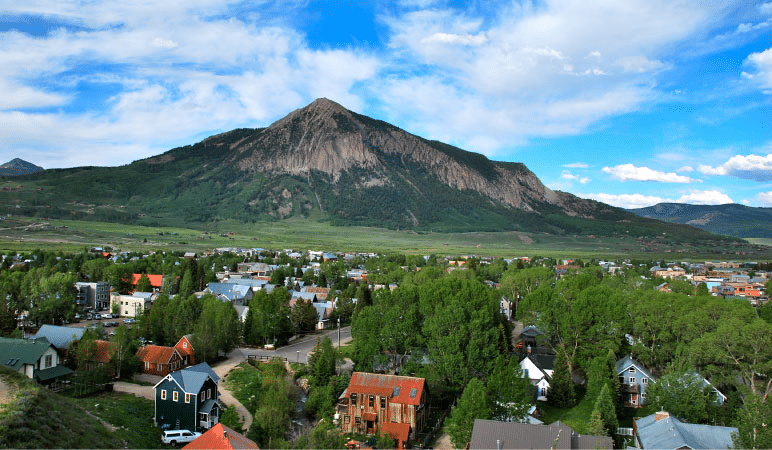 1. Bay View
Bay View is one of the best places in Milwaukee to get views of nearby Lake Michigan while exploring plenty of great restaurants and bars. It also has a variety of parks, including South Shore Park and Oak Leaf Trail.
This area is a great place for first-time home buyers and those looking to rent, with a variety of activities to keep residents entertained. Whether you're into craft cocktail lounges or brewpubs, you'll be able to find your new favorite eatery in no time.
2. Juneau Town
Located in the heart of Downtown Milwaukee, Juneau Town is known as the area's most walkable community. With tons of green space among the high-rises, this neighborhood provides the perfect mix of urban and suburban living.
Those who live in Juneau Town have easy access to various places to eat, drink, and study, with top-rated institutions like the Milwaukee School of Engineering nearby. It's a great place to retire, start a career, or raise a family.
The Marcus Performing Arts Center is a great venue to visit and watch various performances. You should also check out the Milwaukee Ballet and Florentine Opera, along with the Milwaukee Art Museum that contains over 30,000 works.
3. Northpoint
Northpoint is a great place to call home if you're looking for a neighborhood with a friendly vibe, lake views, and tree-lined streets. It's around 10 minutes from Westown and is close to the city center, so you can enjoy great shopping and entertainment.
The area has plenty of outdoor spaces to explore, like Bradford Beach and the Lake Park Golf Course. This neighborhood is named after North Point Water Tower — a Victorian-style 175-foot water structure. There are also a variety of housing options in this area, including everything from single-family homes to Victorian mansions.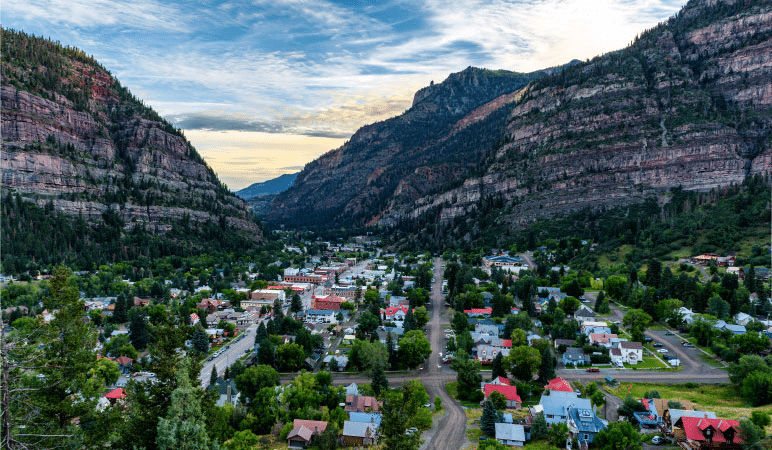 4. Lower East Side
With easy access to bars, restaurants, and fitness facilities, the Lower East Side is one of the most popular areas in Milwaukee.
People from different age groups have flocked to this area due to its great nightlife and proximity to both Lake Michigan and the Milwaukee River. It's also been labeled the second most walkable neighborhood in the city, right behind Juneau Town.
One of the most popular activities in the Lower East Side is going to the Charles Allis Art Museum. Other activities include watching the movies at the annual Milwaukee Film Festival, going to the Points East Pub, or taking a boat trip.
5. Walker's Point
In general, Milwaukee is considered LGBTQ+-friendly, but Walker's Point has been dubbed the "hub of Milwaukee's gay community." The neighborhood hosts the area's annual PrideFest, but there's an active nightlife scene all year.
With easy access to a variety of great breweries, restaurants, and coffee shops, Walker's Point is also a foodie's dream. It's got an industrial edge, making it an ideal location for tourists and locals alike. There are art galleries, antique shops, and food trucks in the area, so you can always find something to do without having to travel very far from home.
6. Riverwest
Riverwest is a great neighborhood in Milwaukee for people who love city life. One of the area's most popular events is the 24-hour bike race known as Riverwest 24. The Locust Street Festival is also hosted here. There are a variety of unique manufacturing facilities in the area, like Ma Baensch — a company that has been making pickled herring for over 90 years.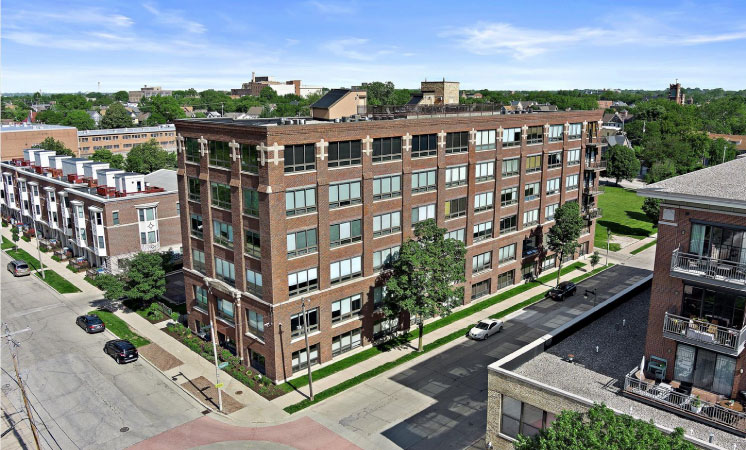 7. Brewer's Hill
Brewer's Hill offers all sorts of activities and historic architecture to explore. It's located just north of the city's downtown area, and it's also off the major driving and bus lines. Despite its location, it offers many surprises for those who haven't explored. You can also take a tour of the area's breweries or try some authentic German dishes at Old World Third Street.
8. Wauwatosa
The downtown Wauwatosa area, which is just 15 minutes away from the city center, is a great place for families with growing children. There are plenty of great schools nearby, as well as restaurants to explore and tons of real estate opportunities. Much of the area is still growing, so there are plenty of vacant properties to snap up and make your own.
One of the best places to visit for adults and kids? The local library. This facility has a huge selection of books, movies, and other media right in your backyard.
9. Yankee Hill
Yankee Hill is a great place for history buffs and people who enjoy walkability. It's located in the northern part of downtown Milwaukee, and it features beautiful churches and mansions from the 1930s. The Oak Leaf Trail also passes through the area — perfect for walking and biking to and from Lake Michigan or other parts of the city.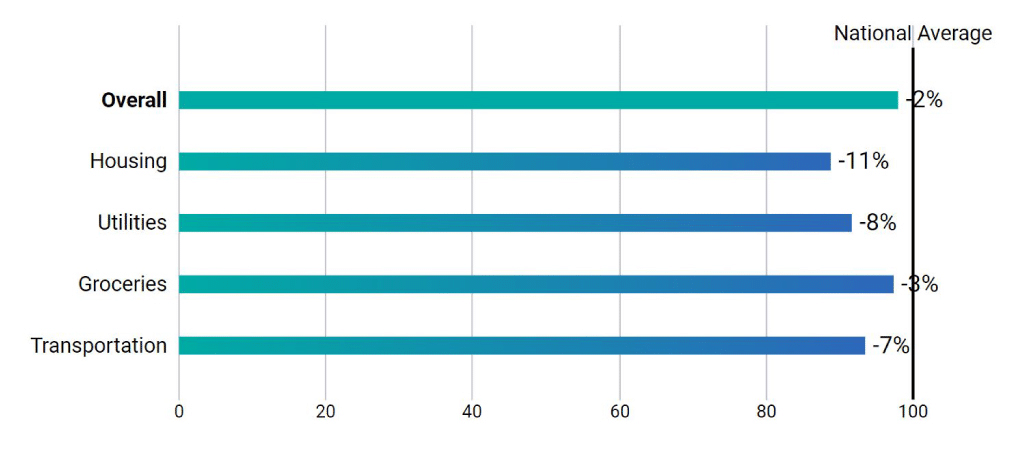 10. Historic Third Ward
The Historic Third Ward District of downtown Milwaukee is home to art galleries, trendy stores, and stylish eateries. If you're craving local food and drink, head to the Milwaukee Public Market, which features a wide range of establishments, including cheesemakers, olive oil distributors, candy shops, wine shops, and spice stores.
The Third Ward is typically quiet during the evening, though it brightens up as summer approaches. The nearby Henry Maier Festival Park hosts various cultural, food, and ethnic festivals during the warmer months. Even if you're not a festival goer, you can still hear music playing in the area.
11. Washington Heights
The Washington Heights neighborhood is known for its out-of-the-ordinary establishments — including art galleries, restaurants, and coffee shops. The neighborhood is located along the western border of Washington Park, between Vliet Street and North Avenue, and is only minutes away from downtown. That means plenty of green space to explore and views to take in along the way.
12. Story Hill
Story Hill is home to Calvary Cemetery and American Family Field, with its main residential district situated south of Wisconsin Avenue. A good mix of bars, restaurants, and coffee shops are available in the area, so you'll have plenty to explore once you settle in.
The area's large houses and winding streets give it a suburban feel, and you can find plenty of storefronts west of Interstate 94 on Bluemound Road. If you enjoy golfing, be sure to check out Doyne Park.
PODS Can Help You Move to One of the Best Neighborhoods in Milwaukee
It's one thing finding the perfect place to live, but it's another thing when you're actually trying to move there. With PODS, a portable moving container will be sent to you, so you can pack your things at your own pace. Whenever you're ready, PODS will then deliver what you need to where you're going!
---
Editor's note: Monthly rental prices were rounded to the nearest $25 and home values were rounded to the nearest $100 for ease of reading.
Get a Quote
Choose the service you need
Comments
Leave a Comment
Your email address will not be published. Required fields are marked *