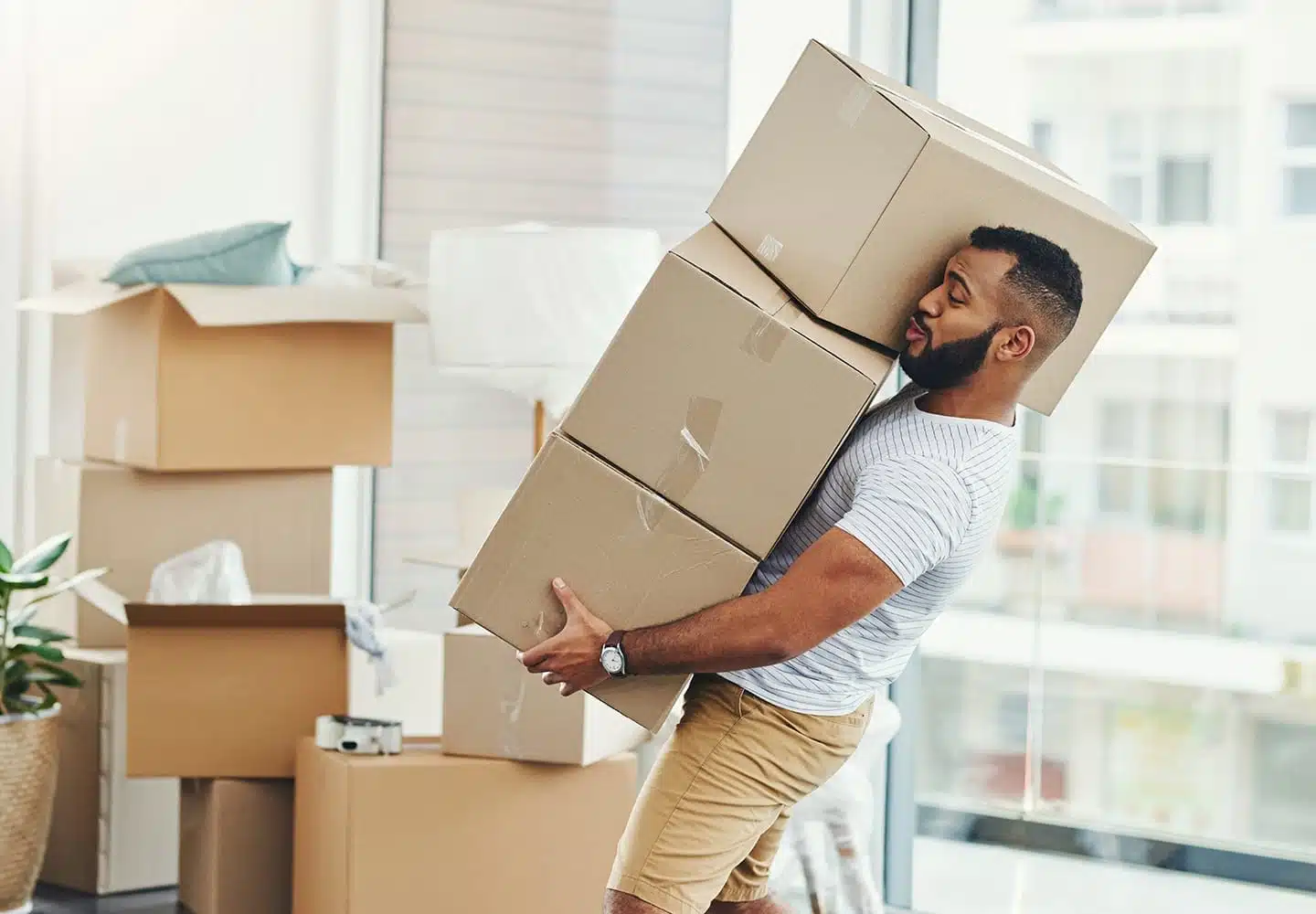 7 Ways to Get Free Moving Boxes
by
PODS
Posted on January 13, 2020
Boxes are an essential part of the moving process. If you have a small apartment, you may only need to spend up to $50 to get what you need. But if you have a larger home, getting enough moving boxes and materials can take a toll on the total budget for your move. You can save on the expense of new boxes by finding some gently used ones instead. You'll not only cut expenses — reusing boxes offers a more sustainable option for the environment. Here are the best ways to find free moving boxes so you don't have to spend a penny.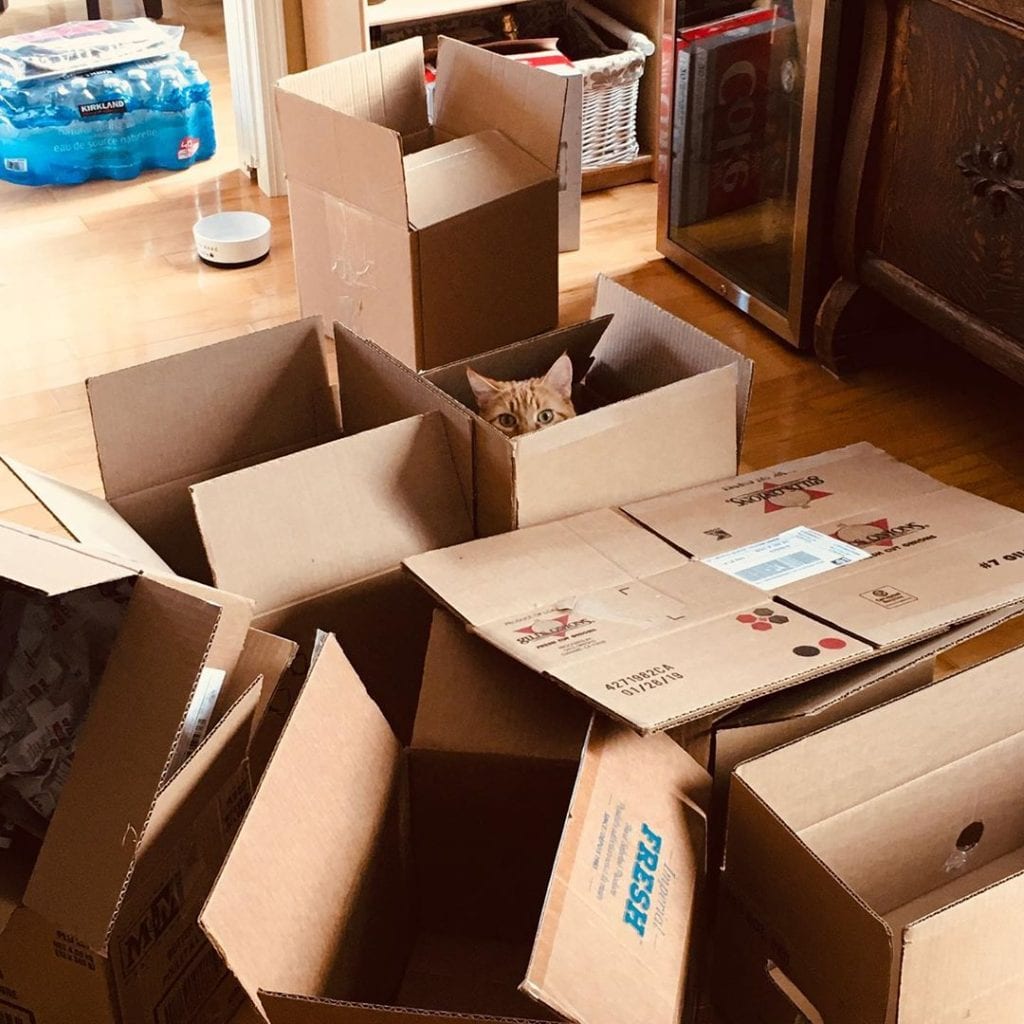 1. Friends and Family
The easiest way to score some free moving boxes? Reusing ones from your friends, family, or coworkers. Take note of anyone you know who moved recently or may have just had a lot of shipments sent to their house (like newlyweds!). Once you start asking around, a friend or family member may be able to connect you to someone they know who has boxes they'd be happy to give away.
2. Office Supply Store
Contact your local Office Depot or office supply store to find out when their weekly shipments usually come in — often they're fine with giving away boxes they don't need after unpacking everything. Make sure to ask for boxes that have lids, which are typically used for printer paper shipments. Try visiting during store hours when they aren't super busy, and a store associate or manager might have more time to help you out.
3. Local Restaurants and Shops
Restaurants and liquor stores typically receive multiple shipments a week, from cases of beer to produce crates, which means lots of leftover boxes. Start by asking anyone you know who works at a restaurant, or by checking in person the next time you're in one. Find out when they normally get their shipments each week and if they'd be willing to give you some of the boxes. Most restaurants and stores are fine with giving them away, you just have to time it right since they usually recycle or dispose of them quickly to save space.
No time to find used boxes? Get moving supplies delivered to your door with fast, free shipping. Order online now.
4. Craigslist Classifieds
Lots of people post free stuff on Craigslist — all you have to do is show up and take it away. Look at the "free stuff" section on your local Craigslist site and search for free boxes in your ZIP code. You might be surprised at how many you see listed! Most people like to know the boxes are being reused instead of taking up energy to be recycled at a facility. Plus, if they have a ton of boxes, it saves them a trip to the local recycling center.
5. Facebook Marketplace
While most people are familiar with Craigslist, Facebook Marketplace is actually on the rise for a lot of people who frequently buy and sell used goods. A quick search for "free boxes" will typically turn up lots of options, including free packing materials like bubble cushioning roll. Without the anonymity of Craigslist, Facebook Marketplace might give you more peace of mind when you're stopping by a stranger's house for free packing essentials.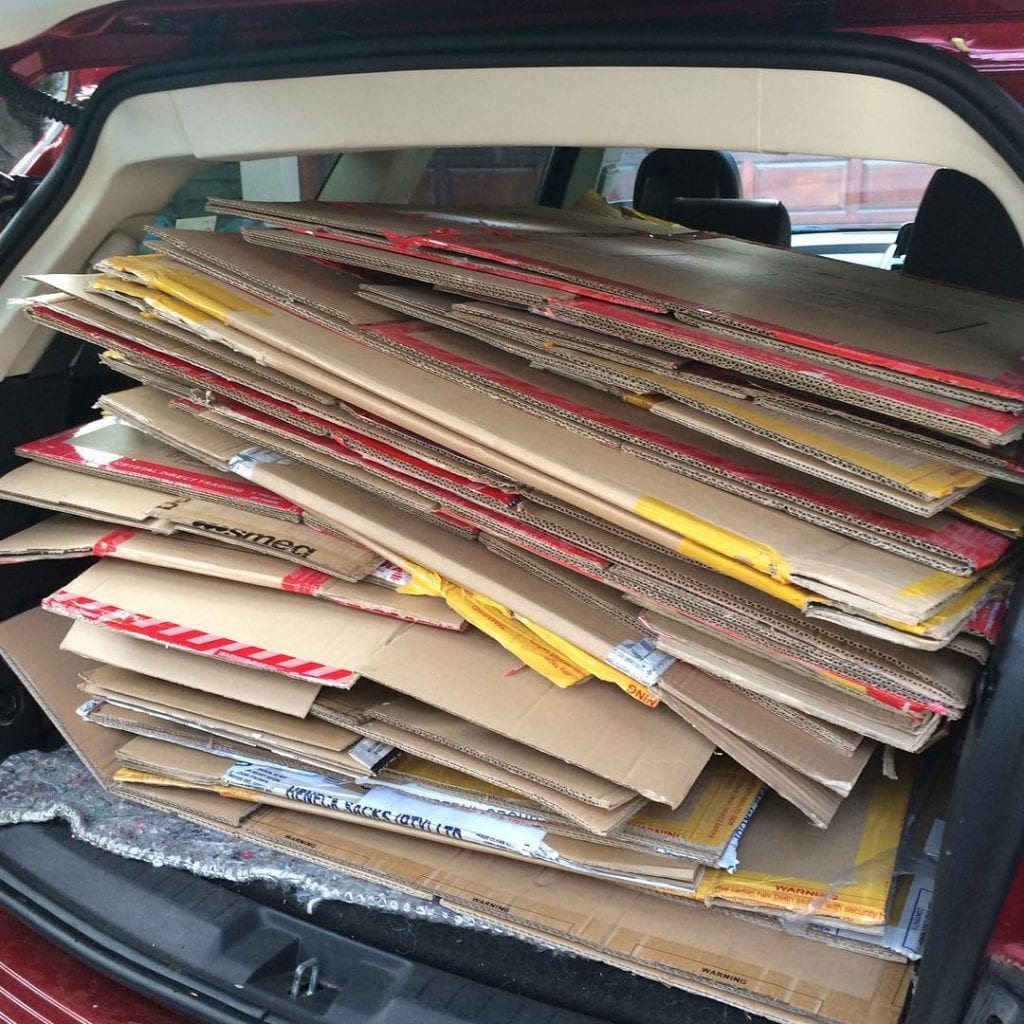 6. Community Events
Local community centers and non-profits like Habitat for Humanity often host events to promote recycling and reuse. Check the listings for upcoming events in your local newspaper or online on Facebook. You might see a recycling event that could have lots of free boxes, or boxes available for much cheaper than brand new U-Haul boxes. These are also great to keep in mind for after your move! Many cities hold special events for recycling specific items, like Styrofoam and packing peanuts, which typically can't be recycled through your normal curbside service.
7. NextDoor App
If you've noticed a moving truck or portable container in your neighborhood, there's a good chance someone nearby is going to have plenty of boxes they need to get rid of. You can take the opportunity to meet your new neighbors -- and ask about their boxes! The NextDoor app makes it even easier to see what's nearby. Similar to Craigslist or Facebook Marketplace, people often post free boxes or packing materials. The bonus of the NextDoor app is that it's limited to people who have confirmed they live in your neighborhood or general area. A ton of free boxes may only be just a short walk up the street, which is ideal especially if you don't have a car!
Prep and label boxes for your big move
Once you've secured enough boxes for your move, the next step is preparing them for another round of use. Most likely you received them compressed or flattened, so you'll want plenty of packing tape to reassemble and secure the boxes to make sure they're durable enough. Don't forget to cross out or cover over any old labels.
Get some Sharpies and consider some stick-on white labels that you can write on — this will ensure you or your movers can easily read what's inside the boxes. This is especially important if you'll be using storage as part of your move and need to keep track of everything.
Need more packing and moving tips? See How to Pack Boxes for Moving and Six Hacks to Make You a Moving Ninja.
Get a Quote
Choose the service you need
Comments
Leave a Comment
Your email address will not be published. Required fields are marked *