Take advantage of our limited time offer. Enter promo code GET30 to save up to 30%.
See offer details
.
Take advantage of our promotion PLUS your added benefit of 10% off transportation with your promo code.
PODS Opens New Location in Evansville, Indiana@Model.Title.HeadingType>
-- Evansville is the newest market for the moving and storage leader, representing the company's continued growth and expansion--

Clearwater, FL. (April 4, 2018)
– PODS Enterprises, LLC, a national leader in portable moving and storage container solutions based in Clearwater, Florida, announced the opening of its newest location in Evansville, Indiana. Evansville represents a new market for PODS, building on the company's strong growth. The new location comes on the heels of the company's recent expansion of its sales and service operation in Clearwater, Florida and follows the opening of its West Coast Sales and Service Center in Reno, Nevada, in late 2017.
PODS' Evansville location will join the company's nationwide moving and storage network, helping people move to and from Evansville. As a leader in moving and storage, PODS assists customers with moves of any distance, whether that be across the country or to the other side of town, providing options to store belongings at home or in one of PODS' secure Storage Centers.
"We are very excited to bring Evansville into the PODS network," said John Koch, President and CEO of PODS. "The opening of this new location reflects our dedication to improving our customers' moving and storage experience by bringing more options to them."
PODS' expansion into Evansville demonstrates the company's ongoing commitment to superior customer experience by ensuring a robust moving network throughout Indiana and nationally. PODS' Evansville location officially opened its doors on April 2, 2018. Evansville area customers can visit PODS.com to book a container for a local move or storage project.
About PODS Enterprises, LLC
When PODS invented portable storage in 1998, they introduced the world to a brand new, flexible way to move and store. Now a leader in the moving and storage industry, PODS currently provides residential and commercial services in 46 U.S. states, Canada, Australia, and the UK. To date, the PODS network has completed more than 700,000 long-distance moves, has exceeded 3 million deliveries, and has nearly 200,000 PODS containers in service. To learn more, visit
www.PODS.com
.
Let's Get Started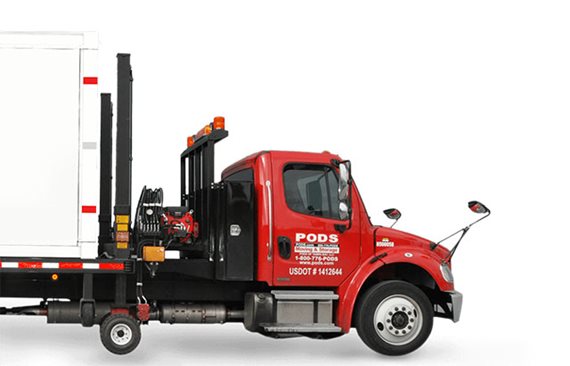 Choose the service you need