Take advantage of our limited time offer. Enter promo code HOLIDAY25 to save up to 25%.
See offer details
.
How to Set Up a Ghost Kitchen: A Step by Step Guide
Are you thinking that it's time to set up a ghost kitchen? It's no secret that ghost kitchens are popping up all over the place.
In 2019, the global ghost kitchen market was worth $43 billion, and it's forecasted to hit $71.4 billion by 2027. By the end of 2020, there were approximately 1,500 ghost kitchens operating within the United States.
The growth of these non-customer-facing food outlets has been fuelled by the COVID-19 pandemic, which has curbed the ability of restaurants to operate at full capacity.
The continuing demand for home delivery even as the pandemic dwindles indicates that ghost kitchens are here to stay.
If you're looking to set up a ghost kitchen that's going thrive over the long term, we are happy to help. Check out our step-by-step guide to learn just how to do that.
Why Set Up a Ghost Kitchen?
While traditional restaurants are much more immersive experiences, they carry a lot of overheads. Labor costs, utilities, interior design, furniture, and large venue rentals all make reaching profitability difficult.
However, ghost kitchens avoid many of these expenses. They don't need wait staff or fancy decor — just a functioning kitchen and a team of staff to run it.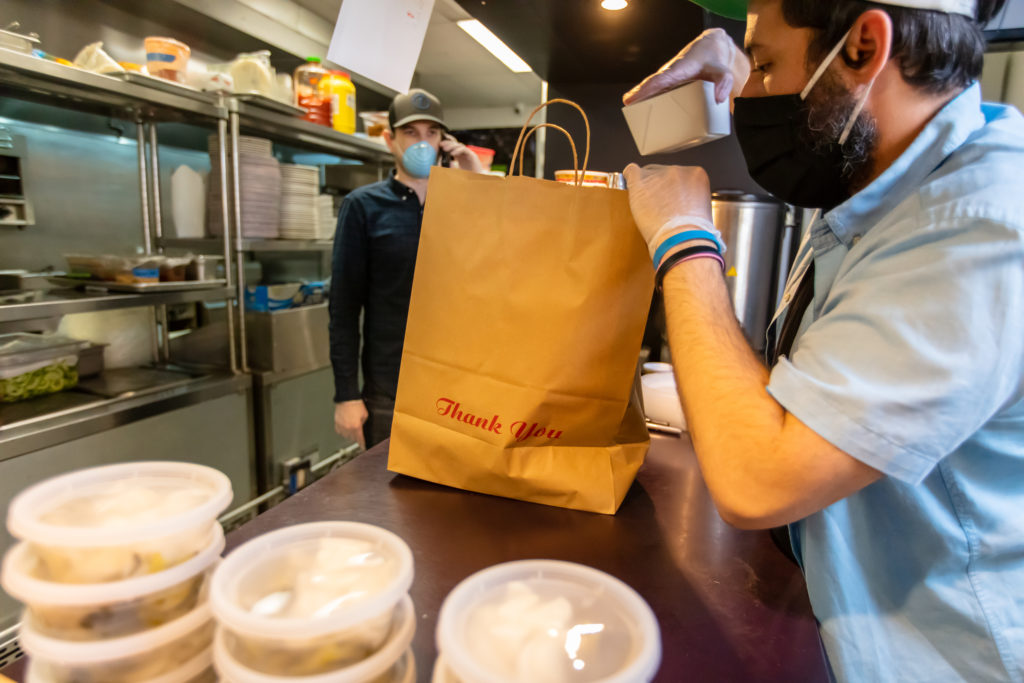 Moreover, running a ghost kitchen entails less risk due to not being tied into long-term leases. You have the option of renting space in a commercial kitchen on a month-to-month basis, which enables you to cut your losses quickly if things don't work out.
With the barriers of entry for ghost kitchens being much lower than a traditional restaurant business model, there's pretty stiff competition. You need to make sure that you set it up correctly to ensure success.
Consider the following steps outlined in this article below.
1) Find the Right Location
One of the greatest advantages of ghost kitchens is that they don't need to be located in high foot traffic areas to be successful. But it's also a good idea to be close to potential customers to ensure quick delivery times. This makes metro areas or dense suburbs a pretty safe bet.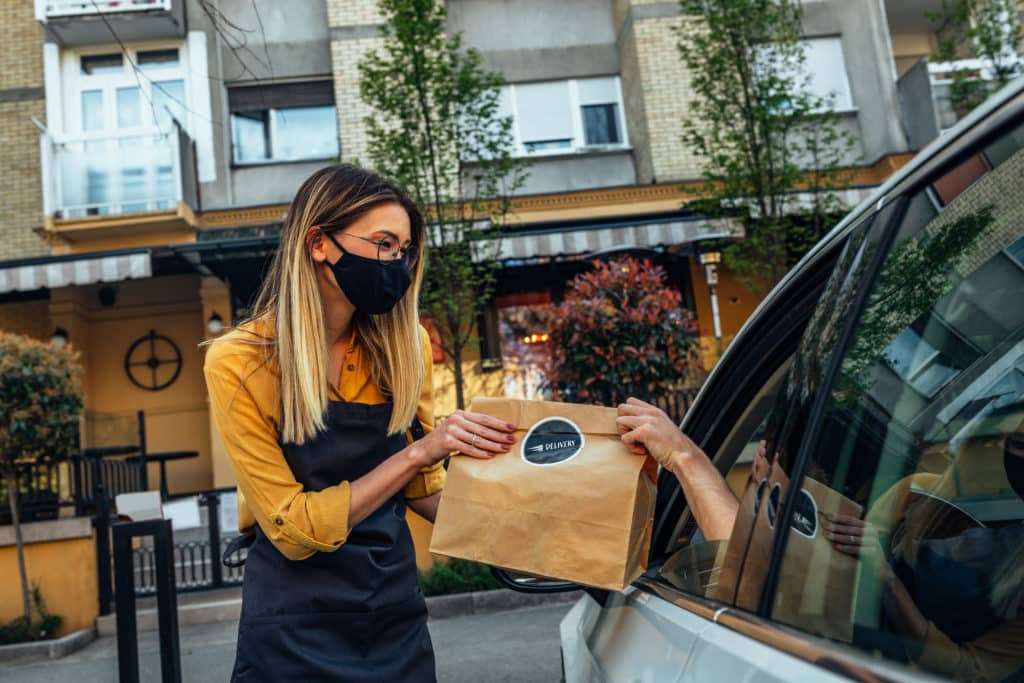 To save money, consider finding space in a shared kitchen. This is where multiple ghost kitchens turn a commercial kitchen into a co-working space.
Alternatively, you can find a restaurant with limited operating hours (e.g., breakfast only) and see whether you can rent space during off-peak times.
2) Secure the Necessary Licenses & Permits
Opening a ghost kitchen doesn't involve as much red tape as a proper restaurant. But there are still permits and safety checks that your business need's to complete before operating, such as:
Business license
ServSafe Food Manager's certification
Food Handler's license
State tax ID
Employer identification number (EIN)
If you're renting space inside an existing commercial kitchen or setting it up within your own customer-facing restaurant, you won't need to obtain building permits or site inspections.
Regardless, it is good practice to verify your licenses are all up to date.
3) Set Up Your Ghost Kitchen
When sharing a kitchen with other establishments, it's really important to keep your operation tidy and minimize clutter. Because you're running a delivery-only model, it makes sense to optimize your layout and storage strategy with this in mind.
For example, you could set up an assembly line system with a meal preparation area, a packing area, and a pick-up area for finished orders.
If you're renting a particularly small space, it's a good idea to consider a separate storage unit to free up more room inside your kitchen.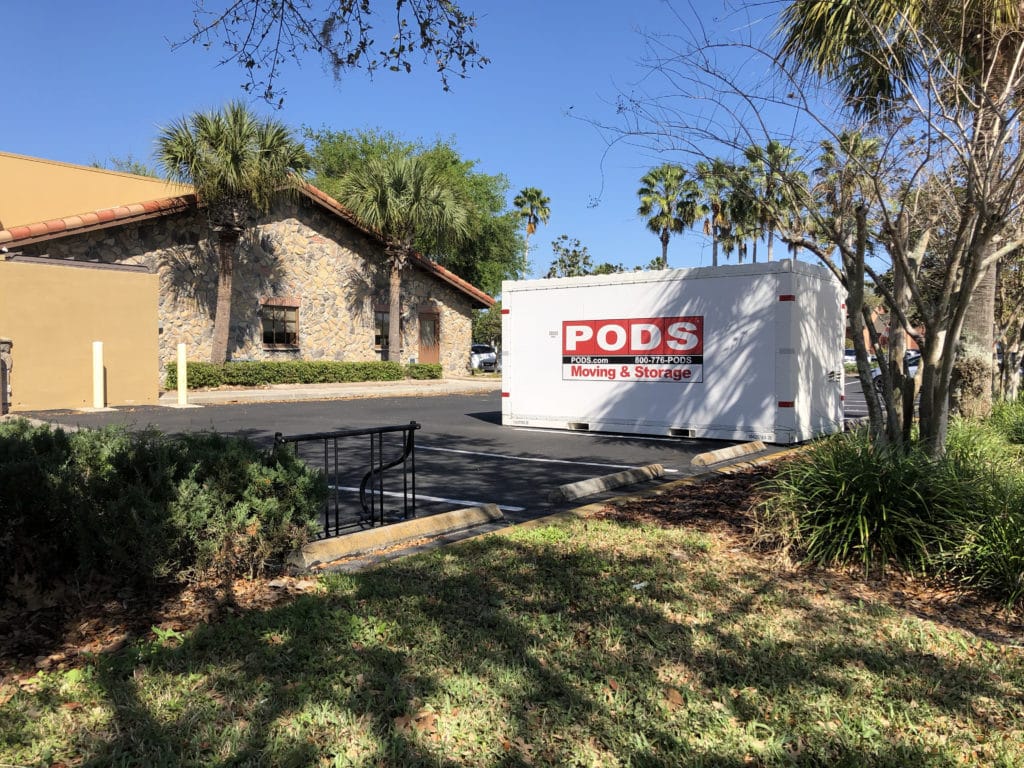 PODS storage containers for example offer ghost kitchens a great solution for storing kitchen supplies or dry goods — no long leases are required.
Plus, PODS commercial storage containers come in various sizes and you can combine multiple containers based on your ghost kitchen's needs.
4) Create Your Menu
As a delivery-only restaurant, there are some unique considerations you'll have to factor in when selecting dishes for your ghost kitchen menu. It's worth keeping in mind the following:
Is this dish going to travel well in a car/bike?
Will the dish stay hot until it arrives with the customer?
How complex/time-consuming is the dish to make?
How many dishes require the same ingredients, or how many require similar preparation strategies?
Ultimately a successful ghost kitchen menu comes down to three key criteria: simplicity, efficiency, and versatility.
It's also important to track the popularity of different dishes to help your menu evolve in line with customer tastes.
5) Decide on Your Ordering & Delivery Platforms
Ghost kitchens have two key options for accepting orders and payments. You can either use an existing platform or set up your own.
While going solo allows your business to keep a bigger share of the profits, this also requires investing in developing your own platform. Implementing such technology may be a large undertaking if you don't have the expertise.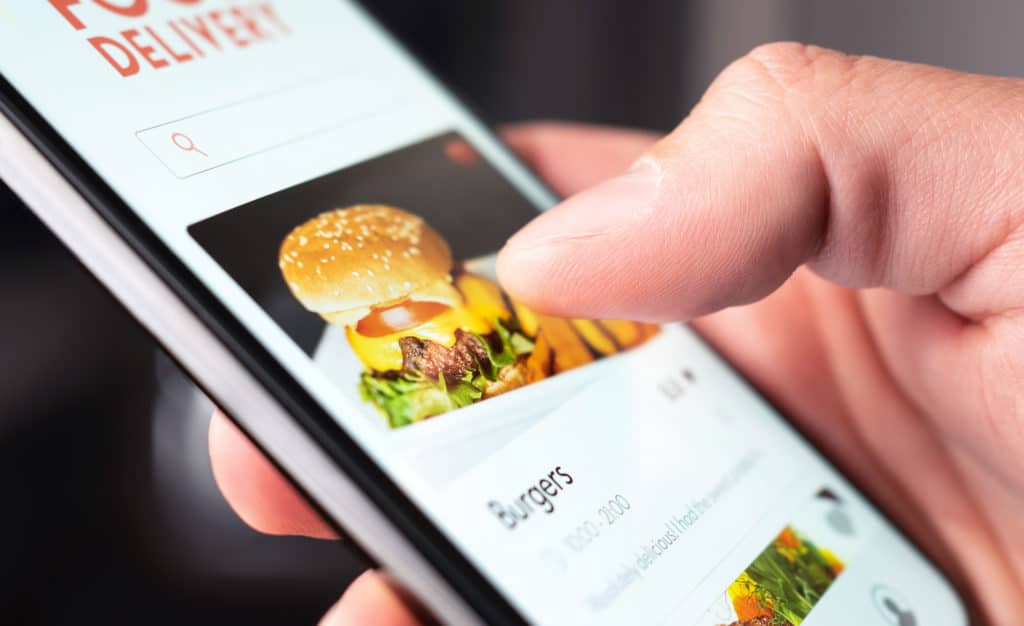 Fortunately, there are various third-party solutions available to ghost kitchens, enabling you to leverage proven technology and delivery networks to get off to a running start.
6) Launch Your Ghost Kitchen
Here are some of the ingredients for a successful ghost kitchen launch.
Keep an eye on customer feedback. Paying attention to customer feedback is essential during this early stage of your venture. Keep track of which dishes are proving to be the most popular. Also, identify when peak order times are as this will help you to refine your operation and minimize production and delivery turnarounds.
Be ready to be flexible. Your launch is the first opportunity to test your restaurant concept, so it's important to be receptive to changes based on customer reception. If something isn't working, the beginning of your operation is the best time to pivot your menu or branding.
7) Don't Forget About Marketing
Delivery platforms are highly competitive, so when you set up a ghost kitchen, it needs to ramp up marketing efforts across platforms immediately to build a strong customer base.
Most third-party apps offer promotional deals to give your listing more exposure, but these often come at a steep cost.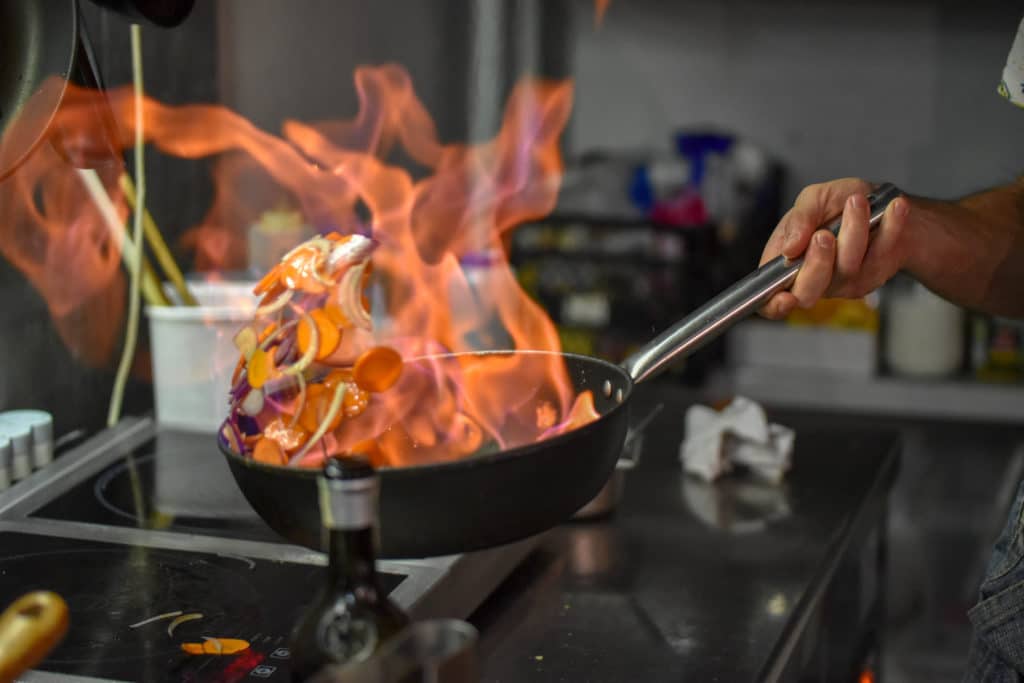 It's important to invest in organic marketing initiatives to build your profile, such as:
Starting a customer referral program
Offering a discount on orders during your first few weeks of trading
Entering customers into giveaways in exchange for leaving a review
Partner with local food influencers to promote your kitchen on social media.
Ghost kitchens present a fresh opportunity for new and existing restaurants to extend their reach and cut running costs for a more profitable, lower maintenance business venture.
By following the steps outlined above, you can build a successful and sustainable ghost kitchen that delights diners and fosters long-term loyalty to your business.
---
If you're on the lookout for practical storage solutions, PODS is a great option to help ghost kitchens optimize space more effectively. Check out the restaurant storage solutions we offer, and see how we can help your kitchen succeed.
[maxbutton id="3"]
RELATED ARTICLE: How to Use Shipping Containers to Spice Up the Food Industry
Get a Quote
Choose the service you need
Comments
Leave a Comment
Your email address will not be published. Required fields are marked *