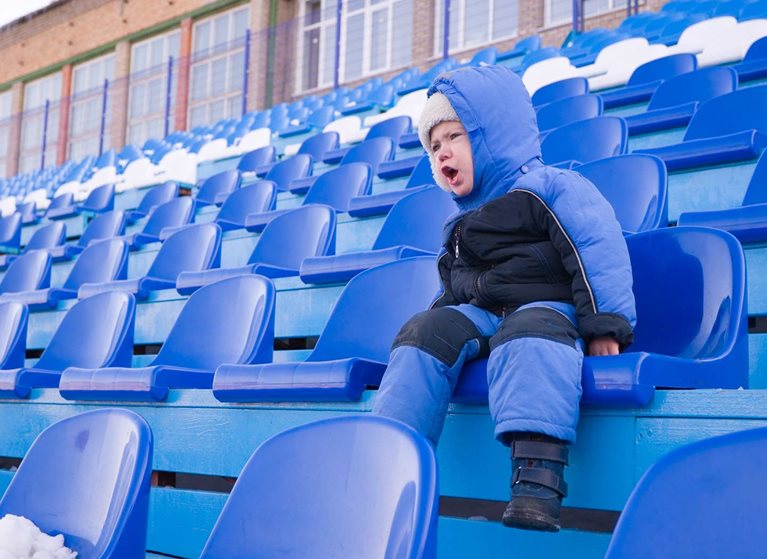 How PODS Helps Sports Facilities in Smaller Cities Increase Their Event Calendar
In Las Vegas, the T-Mobile Arena seats an average of 19,000 people for concerts and offers 650,000 square feet of performance space. Meanwhile the Taco Bell Arena at Idaho's Boise State University seats a maximum of 13,500 people and offers only 17,472 square feet of performance space.
That's a huge difference in space, and while they're not always going to host the same kind of acts or events, the size of an arena or sports facility dictates the kind of events it can host.
One reason large facilities can fill their event schedules more easily is that they have space to offer. Whatever promoters need, from large, secure loading docks and staging areas to room to construct a stage (or ice rink), large facilities can make it happen. Their size offers more flexibility for creative layouts to best match a performance or sporting event's needs.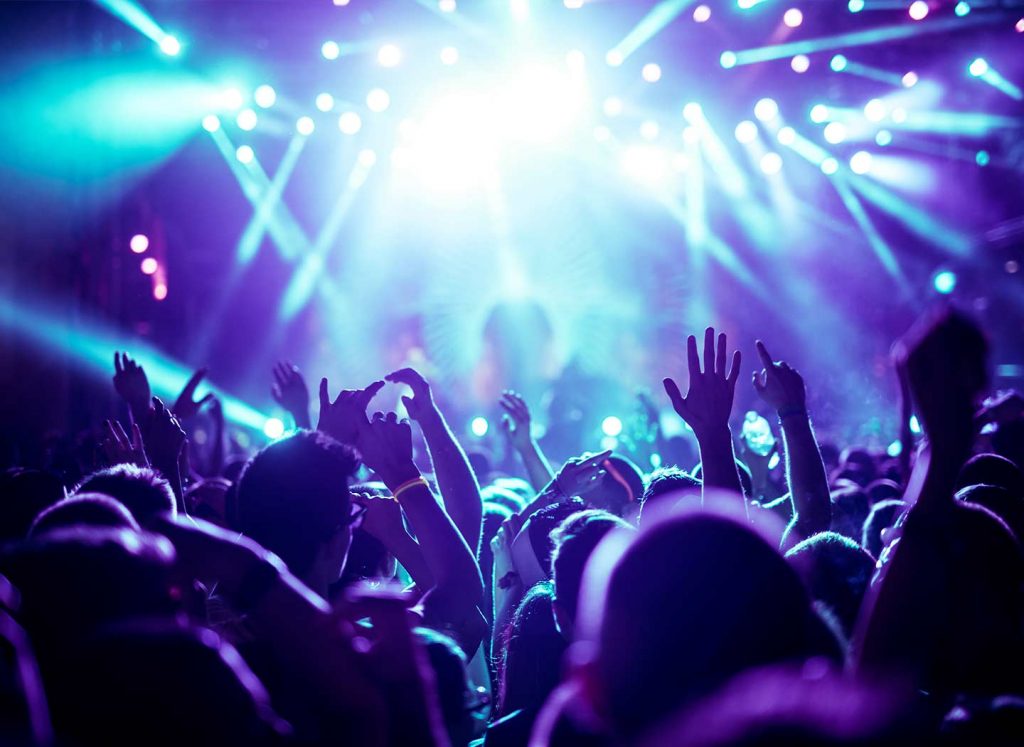 Small town arenas and facilities are hampered by smaller sized performance areas. They may really on local recreational sports leagues to help pay the bills, but those leagues may then have priority on the available spaces. And the small spaces limit storage and access points.
To entice a bigger slice of the facilities market, smaller arenas and facilities need to find a balance among local events, smaller operational budgets, and promoters who expect the same large city experience. Adding additional space may be key, but it's not easy to find, or finance, extra square footage. For some arenas outside of mega cities, the answer may be container storage.
Facility Usage, big and small
To use one example, consider music concerts. Touring acts are big business — Pollstar reports that live music tours generated $5.65 billion in 2017. Large city arenas are well-equipped to handle the bigger scale equipment, staffing, and resources needed to put on and changeover these big budget events. For example, the T-Mobile Arena in Las Vegas switched from a professional hockey arena to concert venue and back again, twice, in four days. A 75,000 square foot loading dock and other storage facilities helped arrange each event in less than 24 hours.
For small arenas and facilities whose performance area is smaller than the Vegas loading dock, sports help them fill their schedules. From amateur youth sports tournaments to district tournaments and traveling road races, smaller cities are landing a larger portion of this $310 million market, according to Wise Guy Reports, which also increases visitor spending in the local area —$10.47 billion in 2016, according to the National Association of Sports Commissions.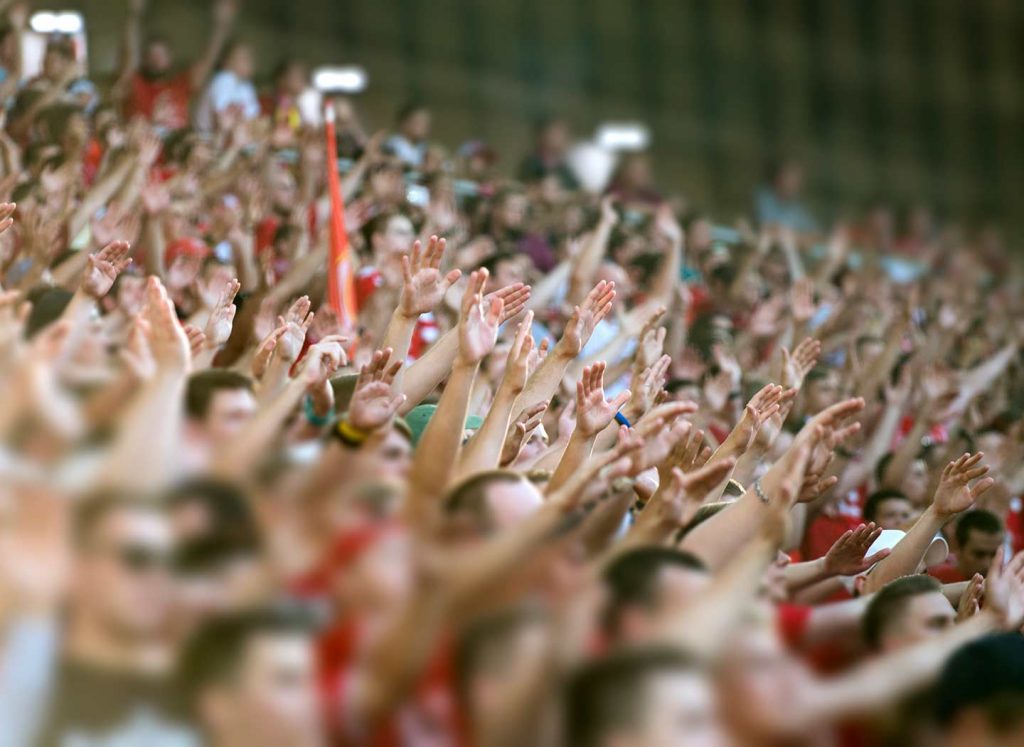 Expanding the calendar with pods
These numbers can make small city sports facility owners jump at the chance to host a bigger event, but they've also got to balance the needs of their residents as well.
Owners may need to defend the benefits to these larger events and how they can enhance residents' overall sporting experience at the facility, and not negatively impact the locals' usage of the same building. Facility owners must learn how to explain that the larger events help fund the local leagues and improve residents' experiences.
Michael Golden, director of parks and recreation in Chesterfield County, Virginia, told Athletic Business, "It's really a culture change. The local sports organizations think, 'I've got my fields, that's all I care about.' But if they want to participate in some of these events, if they want nicer facilities, we've got to pay the bills somehow." This is where PODS portable storage can help.
portable storage for additional event Storage Space
Use PODS off-site storage locations for seasonal events. Whether it's the annual fall craft fair, local charity road race, or the springtime maple sugar festival pancake breakfast, facility staff only need access to certain equipment seasonally. For the rest of the year, that giant flapjack station or the road race signage can be stored in a PODS container, which can be left on-site, occupying no more than one parking spot, or delivered to one of more than 200 PODS Storage Centers nationwide. When the right time of year rolls around, the PODS container can be brought quickly to the facility for use.
Use PODS portable containers for event-specific, on-site storage. Some events have temporary items they need to store on-site, such as the merchandise and other swag for music concerts or winners medals and post-race food for sports competitions.The goods may exceed the storage capabilities of a smaller venue, but the space won't be needed for long — once the event wraps, the material moves on. PODS containers are the perfect temporary storage for these items, since they're secure, and can be dropped off and then removed for only the window of time in which they're needed.
Use PODS portable storage for secure equipment storage. As facilities start to offer more event types, they may need specialized equipment to help set them up and tear them down, such as forklifts and skid steers. These expensive pieces of equipment are critical for some events like stage plays and music concerts, but they may not fit in the current on-site storage options available at the facility. PODS containers are secure enough to keep this equipment safe and are also available in a variety of sizes to fit any of these pieces of equipment. The containers can be kept on location, or delivered to a PODS Storage Center using the patented PODZILLA system that smoothly moves the containers without jostling the contents.
Increase facility usage with portable storage
Sports facilities and arenas in small cities and towns face different challenges when it comes to filling up their event calendars. Their facility may not be big enough to host the latest concert mega tour, but it's certainly big enough to host the regional and local events their area has. With PODS portable containers, they'll be able to host a wider variety of events than they do now, fill up their unused slots on their calendar, and increase annual revenues.
Get the specialized storage to expand your events calendar with PODS. Go to PODS.com/business to find out more about our services, or get a free online quote today.
Get a Quote
Choose the service you need
Comments
Leave a Comment
Your email address will not be published. Required fields are marked *