Take advantage of our limited time offer. Enter promo code HOLIDAY25 to save up to 25%.
See offer details
.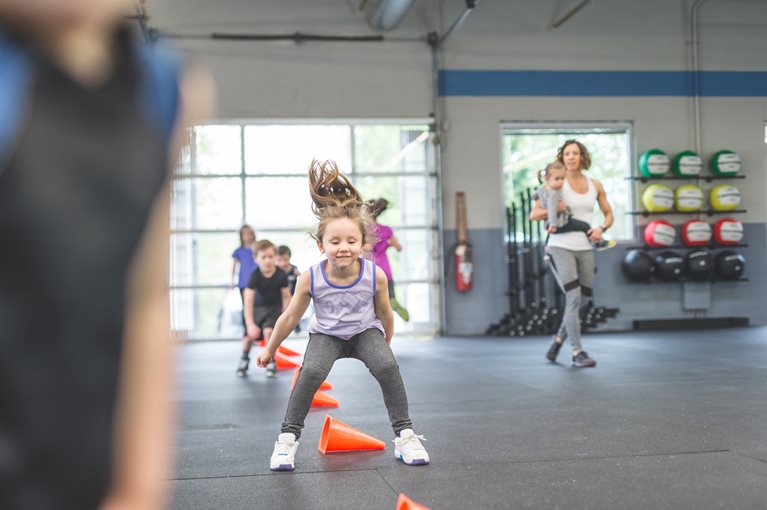 Kids' Camps Stretch to Include Fitness Centers
Every summer at Camp Danbee in Hinsdale, Massachusetts, girls from 7 to 15 years old enjoy activities like swimming, volleyball, tennis and boating. The campers also have access to a state-of-the-art fitness center, an amenity growing in popularity at kids' camps across the United States.
In fact, the American Camp Association (ACA) cited the addition of health, fitness and wellness programs to meet the evolving interests of campers as an "emerging trend" in its most recent Facts and Trends report.
If your camp wants to pump up its profile by adding a fitness center or program, here's how to get started.
Potential Impact of fitness centers
When considering whether to build a new workout facility or renovate current space, camp managers should make decisions based on local, county and state building codes and regulations, according to the ACA.
Codes may require fire sprinkler systems or additional plumbing features for drinking fountains, restrooms, or showers or locker rooms. Find out which agencies, departments or codes have jurisdiction over your planned building or construction project and how to respond to requirements.
The ACA suggests conducting a feasibility study before starting any renovation to determine the cost of construction, renovating or meeting code requirements. Consider consulting an architect to assist with code investigations, anticipated costs and design options. Obtain bids from at least two contractors to determine cost and a timeline.
Design an Active Environment
Make sure your fitness center has ample air circulation with fans and an adequate heating and air conditioning system to keep workouts comfortable and maintain proper humidity levels. High ceilings and plenty of natural light also lend themselves to an active environment, according to the National Institute of Building Sciences (NIBS) fitness center design guide.
The NIBS suggests considering a raised flooring system, a structural floor placed on a reinforced concrete slab, to accommodate electrical needs if your fitness center has equipment with data connections or fitness tracking, such as treadmills or elliptical machines. Also, choose fitness flooring that has both cushioning for bone and joint health and impact protection from foot traffic and dropped weights.
Use durable paint on the walls, which can get scuffed frequently in a high-activity space. If your fitness center needs a separate space for classes, consider whether it might be beneficial to install movable partitions, so you could run more than one class at a time in that designated class space.
Make Room for Weights and Machines
Fitness centers typically have cardiovascular machines along with free weights and weight machines. For example, French Woods, a performing arts summer camp for children age 7 to 17, in Hancock, New York, has an air-conditioned fitness center with strength-training machines, treadmills, stationary bikes and free weights.
As you plan out space, consider the measurements of machines. Commercial treadmills and elliptical machines are about 7 feet long and 3 feet wide. A commercial stationary bike is 3 to 4 feet long and around 2 feet wide. Don't forget to factor in space for weight racks and machines, and areas where kids can stretch, warm up and cool down.
Class Up Your Fitness Program
Camp Pocono Trails, a fitness and weight-loss camp located in Norwood, New Jersey, offers campers typical sports such as softball, football, swimming and volleyball. The camp also offers programs similar to a commercial gym, designed to introduce kids to lifelong fitness.
Campers can work out with aerobics, yoga, Zumba, step, kick boxing and mixed martial arts (MMA) classes, all of which they can continue in their home communities as part of a commitment to fitness and health.
You'll need space, and budget, for class props and gear, too. For a yoga class, supplies may include yoga mats, blocks and straps. For kickboxing classes, you may need shields and targets.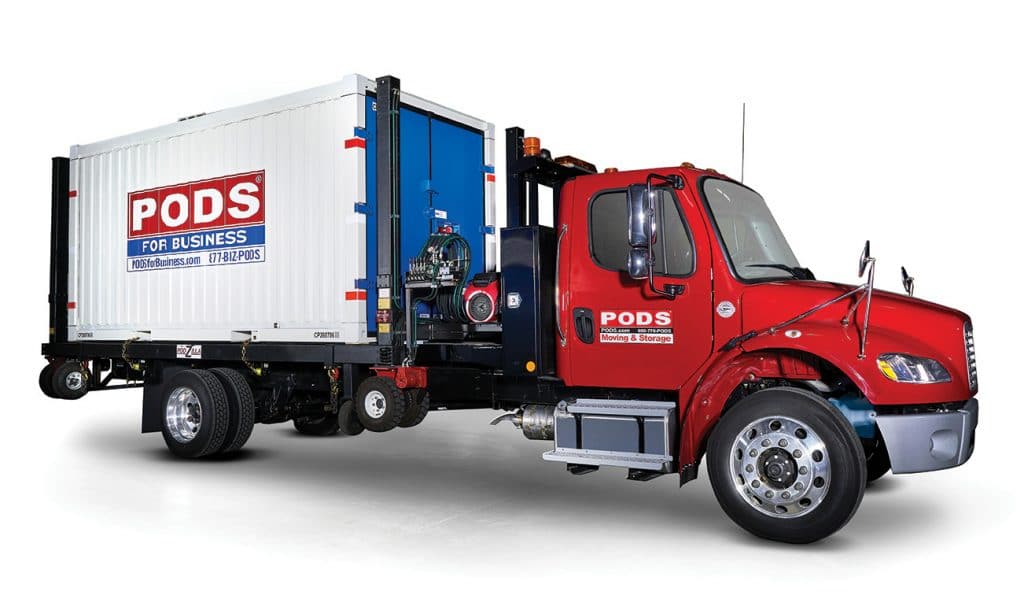 Your camp can use portable storage containers to store large items such as extra or out-of-order treadmills, elliptical and weight machines. Fitness center staff can also use a storage container for yoga props, yoga mats, and kickboxing and MMA punching bags. You may also need to store instructional materials, televisions, computers or other electronics used for classes.
How PODS Can Help
PODS can deliver containers prior to the first day of camp, so equipment is available on-site, stored outside the fitness center.
Once summer sessions are over, camp staff can schedule pick-up times for empty or loaded containers with one PODS point of contact. You can even arrange to store equipment, machines and gear off-season at a nearby PODS storage location.
Figuring out how to store and move fitness center gear and equipment doesn't have to be a heavy-duty workout. By making sure moving and storage needs are met, a fitness center can add value to a camp, and inspire campers to begin lifelong fitness habits.
[maxbutton id="1"]
Get a Quote
Choose the service you need
Comments
Leave a Comment
Your email address will not be published. Required fields are marked *