Take advantage of our limited time offer. Enter promo code HOLIDAY25 to save up to 25%.
See offer details
.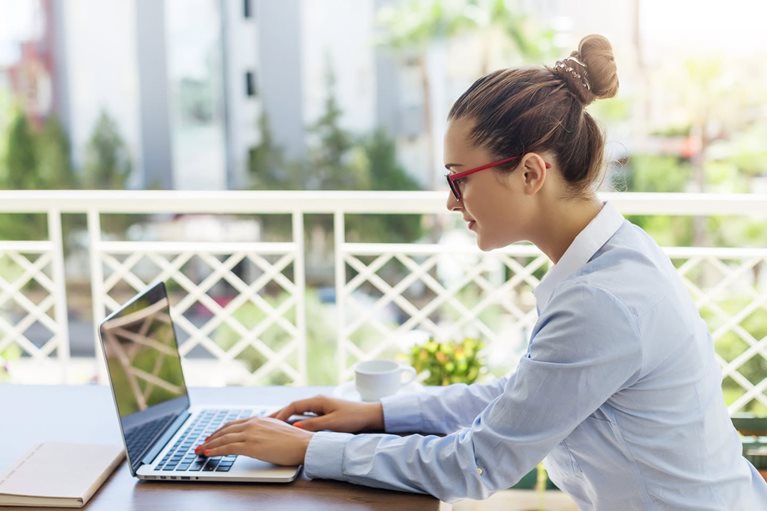 How Portable Containers Can Benefit Your Hotel Refurbishment
If you're a manager or the proprietor of a hotel, you'll know that guest experience can make or break your business. After all, the hospitality industry is heavily reliant on customer satisfaction. This will be at the forefront of your mind if you're thinking about a refurbishment—so what should you consider?
Smarter solutions for guests
Cleanliness and service with a smile are the very least that guests expect nowadays. With more technologies at our fingertips, they also want a connected and personalized experience. This relies on hotels keeping up to date with the latest trends and continuously looking for new and innovative ways to redefine style and luxury. By doing this, it's possible to turn your establishment into an exciting destination that guests want to return to again and again.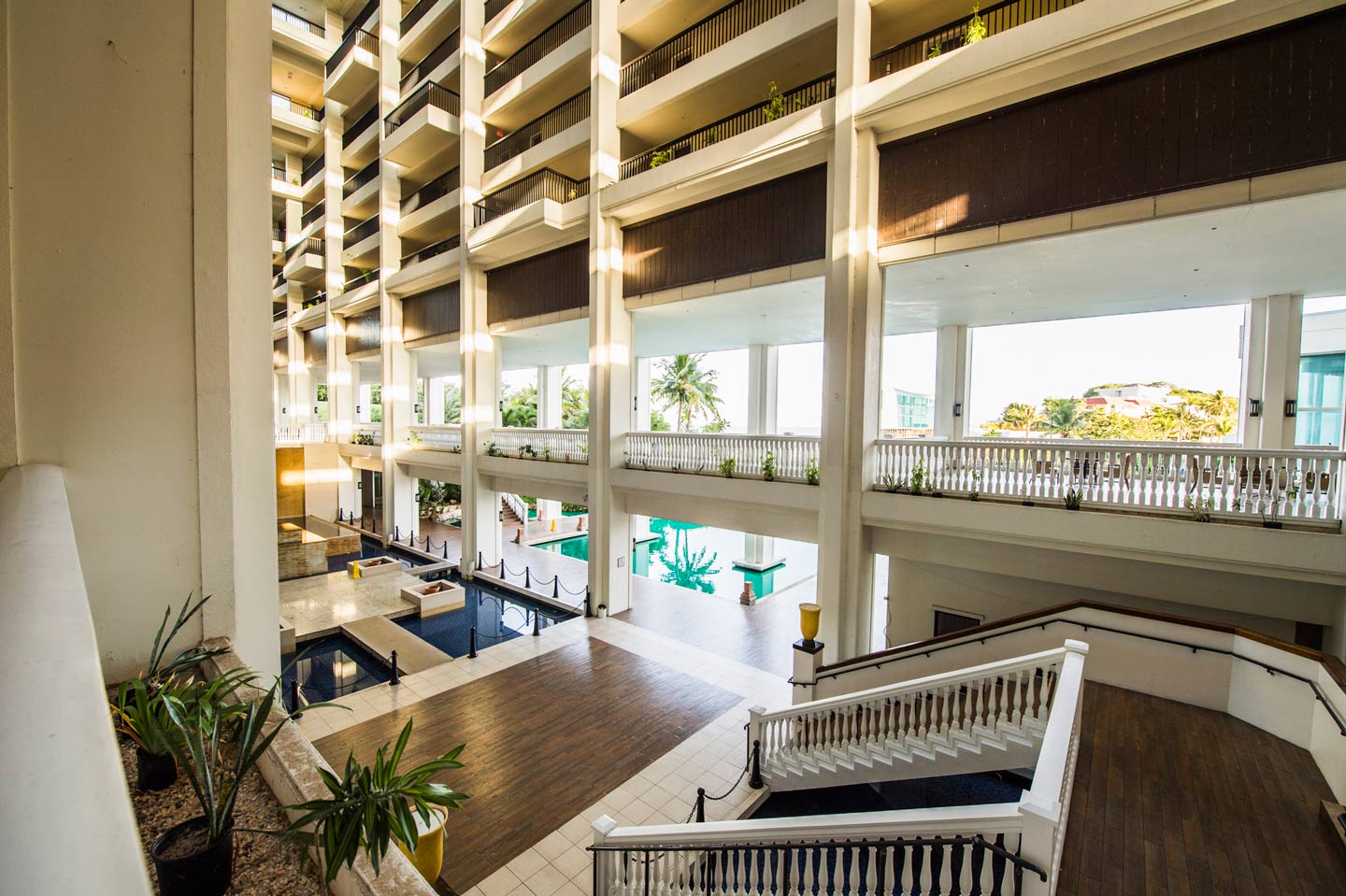 According to AccorHotels, 2018 will be the year that rooms get smart. The international hotel group recently revealed a room powered by the Internet of Things and voice activation. Its features include a tablet that can be used to adjust lighting, close the curtains, tilt the headboard and control audiovisual equipment. The theory is that a smart system could learn each guest's past behavior and preferences, enabling a hotel to customize the room for maximum comfort before their next check-in.
Time to freshen up?
Hotels in North America expect to see a 2.3 percent rise in the average daily rate (the average rental per occupied room per day) over the course of 2018, according to research carried out by CBRE Hotels. That means this year could be the ideal time to smarten up your rooms.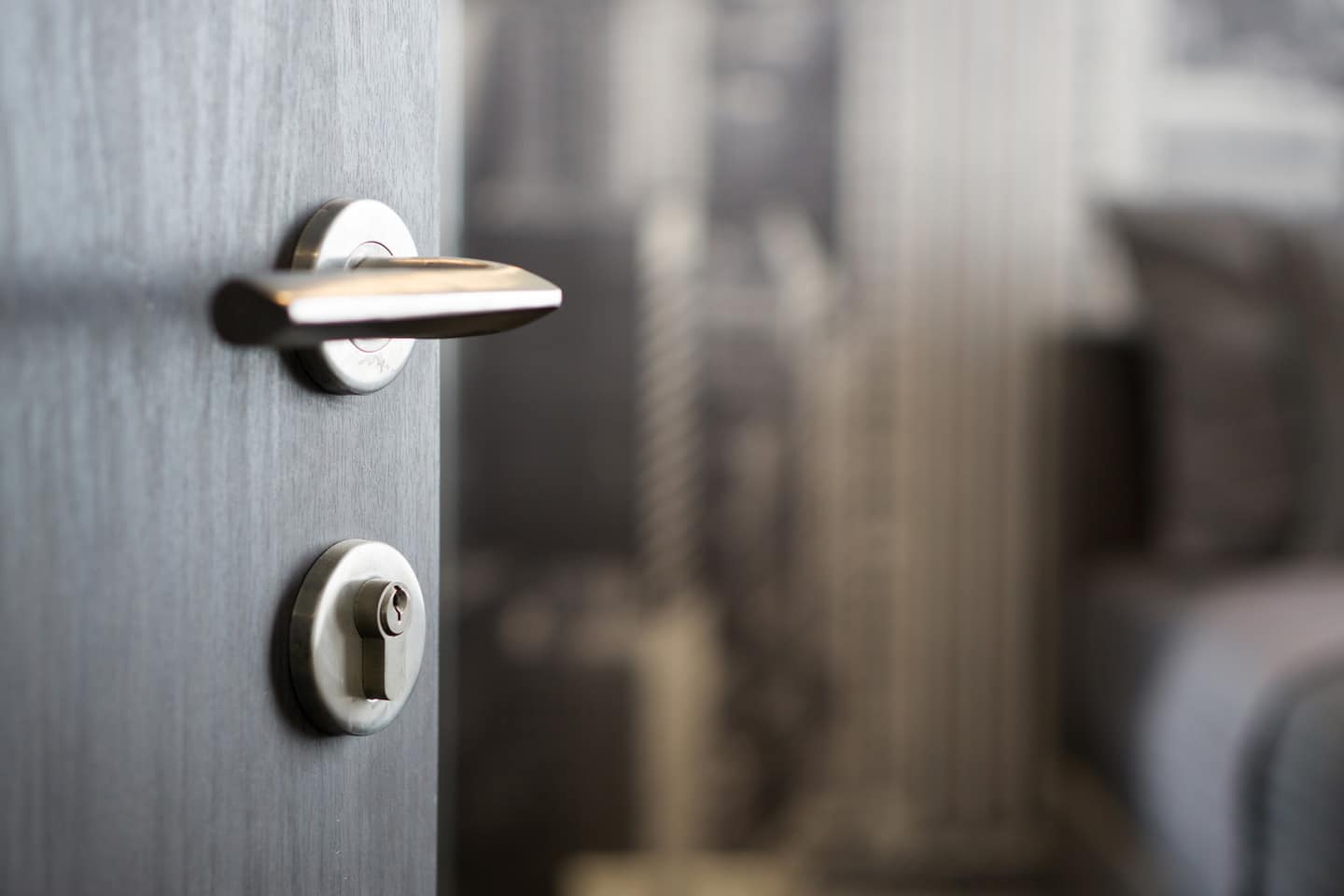 Refurbishments keep things fresh and can help your business to maintain its reputation. In turn, this reduces the likelihood that guests will feel dissatisfied with their experience and complain that the decor is tired or outdated. But keeping guests happy during refurbishments can be a considerable challenge.
Keeping on top of disruption requires careful planning and efficient management of building works. Timing is also key. It neither makes sense to give your hotel a complete overhaul during the off-season nor renovate individual rooms during the peak season. Ideally, you would focus on one level or area when you expect there to be fewer guests.
Whenever you choose to carry out a refurbishment though, the most important thing is business continuity. To this end, portable containers can help make the transition as flexible, manageable and seamless as possible.
Keeping everything organized
The lobby is a hotel's first chance to impress, which means ensuring it's clear of building equipment, dust sheets, and painting tools during refurbishment is critical. To help avoid a cluttered lobby, consider storing equipment and tools in portable containers at your location instead. Our PODS containers can be accessed 24 hours a day and will fit in a single space in your parking lot.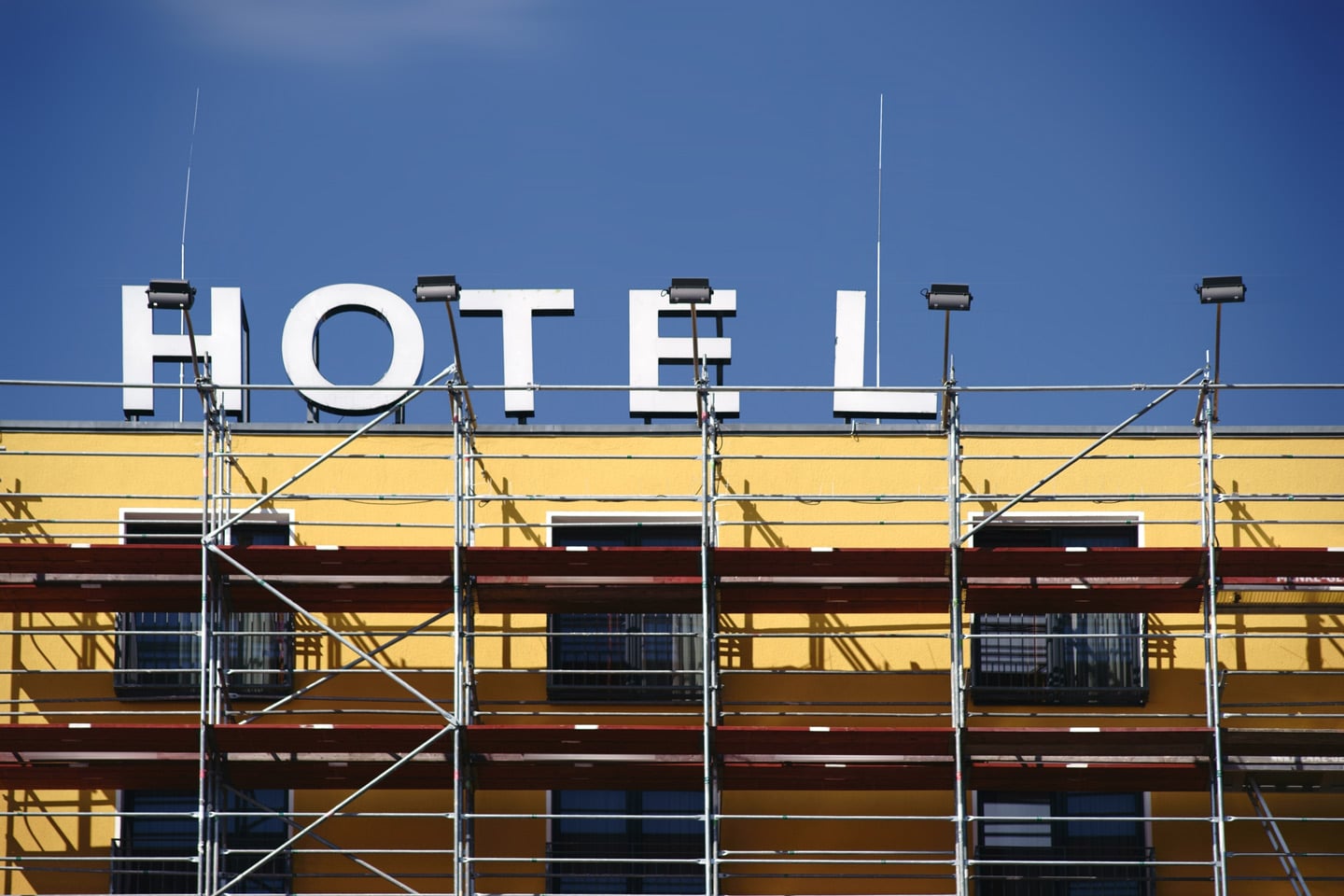 If you've renovated rooms before, you already know what a hassle it is moving all the furniture out of one room and into an adjacent one, then repeating the process as your refurbishment moves along the corridor. Continuously having to handle furniture and other in-room items increases the likelihood that these will get damaged. Storing items in a weather-resistant PODS container can help prevent such damage.
Another advantage of storing equipment and tools off-site is that trucks won't have to park outside the hotel throughout the day, loading and unloading. This can be an unwanted sight for guests before they've even set foot in the lobby area. However, if you find furniture needs to be stored for a longer period off-site, then making use of an indoor PODS storage center nearby might be the answer.
Refurbishments are almost never hassle-free and wholly convenient for guests, but portable containers can help reduce disruption. By taking the necessary steps to plan for and fully organize your refurbishment, you can continue with business as usual, even when everything in your hospitality business is changing.  PODS helps hotels of all sizes with flexible, scalable, and cost-effective mobile storage.
Go to PODS.com/business to find out more about our services, or get started today with a free online quote.
[maxbutton id="2"]
Get a Quote
Choose the service you need
Comments
Leave a Comment
Your email address will not be published. Required fields are marked *