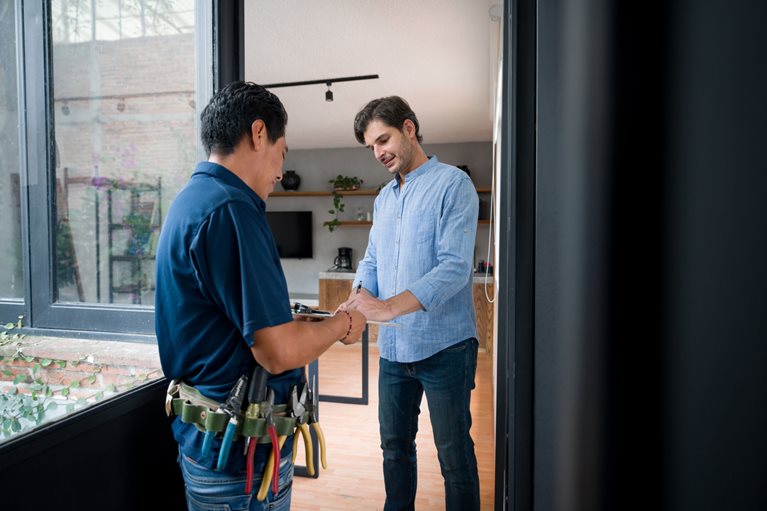 How to Manage Customer Satisfaction During Renovations
Knowing how to manage customer satisfaction is vital when carrying out a commercial construction project.
Regardless of the type of business you're renovating — like a retail store, restaurant, hospital, or service-based business — hiccups can occur if you don't take steps to guarantee your customers are taken care of.
On the other hand, when you make an effort to keep customers satisfied during renovations, you ensure repeat business and positive word-of-mouth.
Whether you're a business looking to minimize disruptions during renovations or you're a contractor hoping to help the businesses you serve, follow these tips to ensure customers stay satisfied throughout the project.
Customer Satisfaction During a Commercial Remodel
Are you searching for ways to operate your business in the midst of renovations? Below, we outline a few strategies for managing your customer base during such periods.
Do Whatever You Can to Keep Business Open
A priority during remodeling projects is to ensure your business remains open as much as possible.
See if you can schedule your renovation project for a time of year when business is slower. If that's not an option, try to find a contractor willing to work during nights and weekends or outside normal business hours.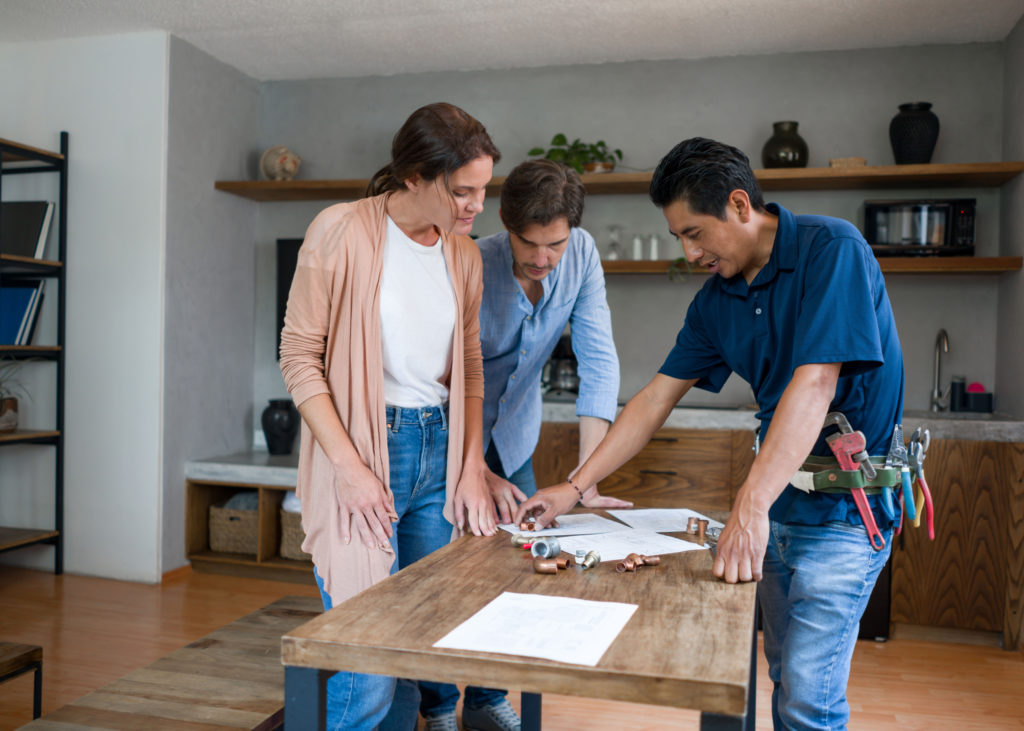 Only remodeling a single section of your facility at a time can minimize interruptions to your business, allowing you to simply close down one room or area at a time while still delivering to customers in other parts of your facility.
As an alternative, see if your contractor can save specific steps of the project — such as ones that involve toxic substances or require shutting off utilities — for off-hours when your business is already closed.
Create a Communication Plan
Hanging up the occasional sign apologizing to customers who show up in the middle of renovations isn't enough to ensure happy customers.
Take the time to create a thoughtful communication plan to ensure your customers stay informed about the remodel project before, during, and after renovations.
Here are some ways to give proper renovation notice to customers:
Announce your remodeling project ahead of time on all your communications channels, including your company newsletter, website, and social media accounts.
Include in your messaging how the remodeling project will help you serve your customers better in the future.
Post several signs around your business that politely explain that you're in the middle of renovations but still open for business ("Excuse our dust as we expand to better serve" is an example of popular messaging used for this purpose).
Continue to update your customers on your various digital channels about the remodeling project as it progresses.
Announce the completion of your project with pictures if possible and invite your customer base for a special open house celebration, which could include refreshments and giveaways as a thank you for their patience.
Train your employees to take an empathetic approach with customers regarding your renovation project. Remind them to express enthusiasm about the exciting changes this will mean for your business.
Contain the Site
Isolating and securing the section of your building that you'll be remodeling is important not just for customer satisfaction but also for health and safety reasons.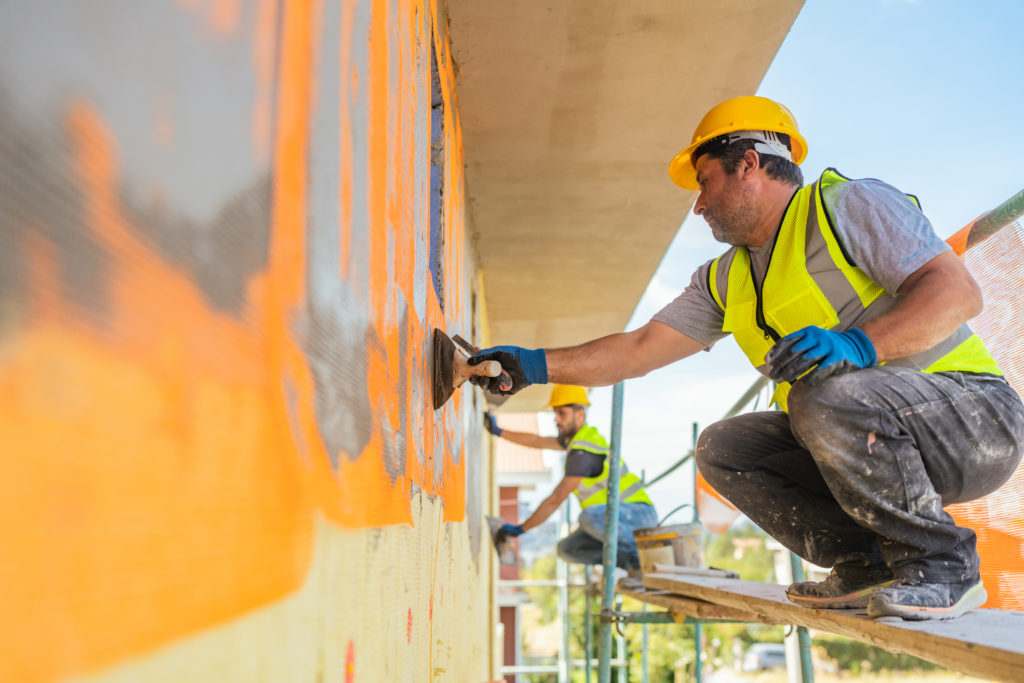 Work with your contractor to create a buffer zone between the area under construction and the rest of your business to minimize distractions and keep customers as well as employees safe.
Keep the Site Clutter-Free
It is essential to keep your business as organized as possible to ensure a smooth flow of traffic, not just for cars in and out of your parking lot, but for foot traffic through your building for the sake of safety.
Containers from storage providers like PODS are an easy way to keep furniture, equipment, filing, and inventory safe from debris and risk during renovations. Contractors can also utilize such units to keep their own tools and materials packed away.
Offer a Discount to Customers
As a token of your appreciation for forgiving the minor inconvenience caused by your facility's renovation project, offer your customers a special discount or free gift. Alternatively, you can have these ready to distribute for any customers who complain.
Improving Customer Service for Residential Remodels
Are you a contractor remodeling a residential space? Here are some tips to help you increase satisfaction among your homeowner clients.
First of all, keep in mind what customers want in a contractor. Homeowners, generally speaking, look for the following qualities in a contractor:
Honesty
Reliability
High-quality standards of work
Friendliness
Responsiveness
Fair pricing
No surprises
Positive online reviews
Here are some tangible ways to deliver on these expectations and improve customer satisfaction when dealing with homeowners.
Set Realistic Expectations
Start things off by spelling out exactly what homeowners can expect during the course of their project, including transparent pricing and a realistic timelines that leave room for delays. Make sure your timeline is as roomy as possible, allowing for all possible delays.
Communication is Key
Stay in regular communication with clients throughout your project. Understand that they don't have your experience with construction projects, so they usually have no idea what to expect. Check-in regularly to report what was just completed and what is next.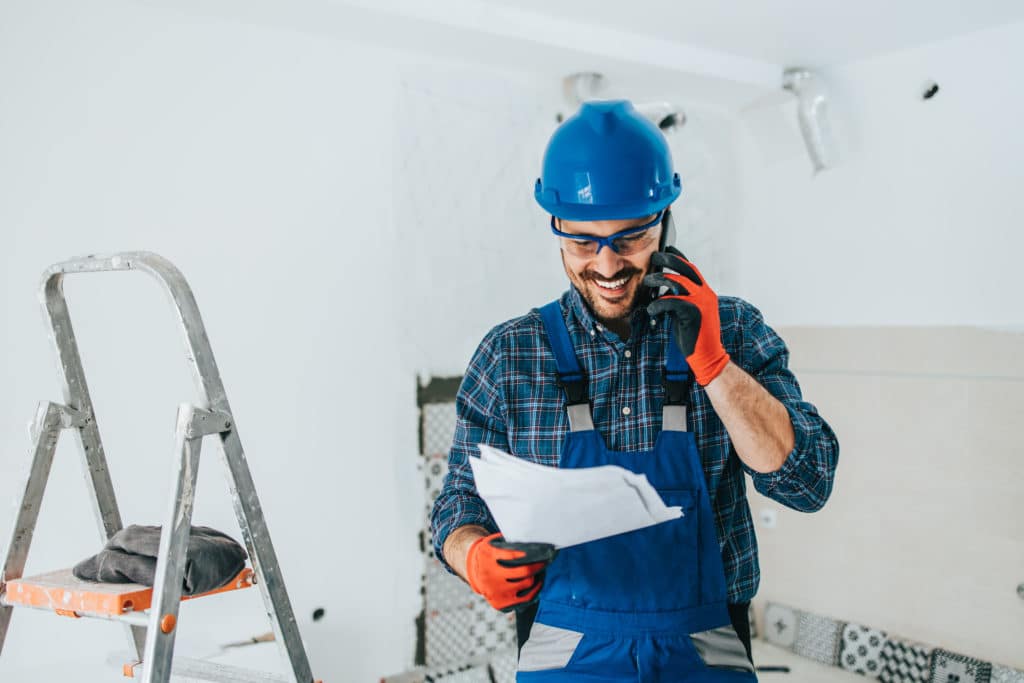 Let clients know in advane if anything is needed from them, such as parking on the street instead of the driveway in case you have a special delivery coming, for example.
Keep the Site Clean & Uncluttered
One of the best ways to keep your customers satisfied, especially if the length of the project increases, is by ensuring their home stays clear of clutter.
Consider renting a portable storage unit to store jobsite tools and materials so they're safely out of the way whenever they're not in use.
Also, encourage your customers to rent a portable container to store their own furniture and personal items so they can still have room in their home maintain normalcy during the course of the project.
---
Whether you're a business owner looking for on-site storage during your remodel or you're a contractor in search of storage units for your upcoming job, remember that PODS is an reliable choice if customer satisfaction is a priority.
Learn more about PODS solutions for construction, here.
[maxbutton id="3"]
RELATED ARTICLE: Boost Customer Satisfaction During Winter Construction Projects
Get a Quote
Choose the service you need
Comments
Leave a Comment
Your email address will not be published. Required fields are marked *