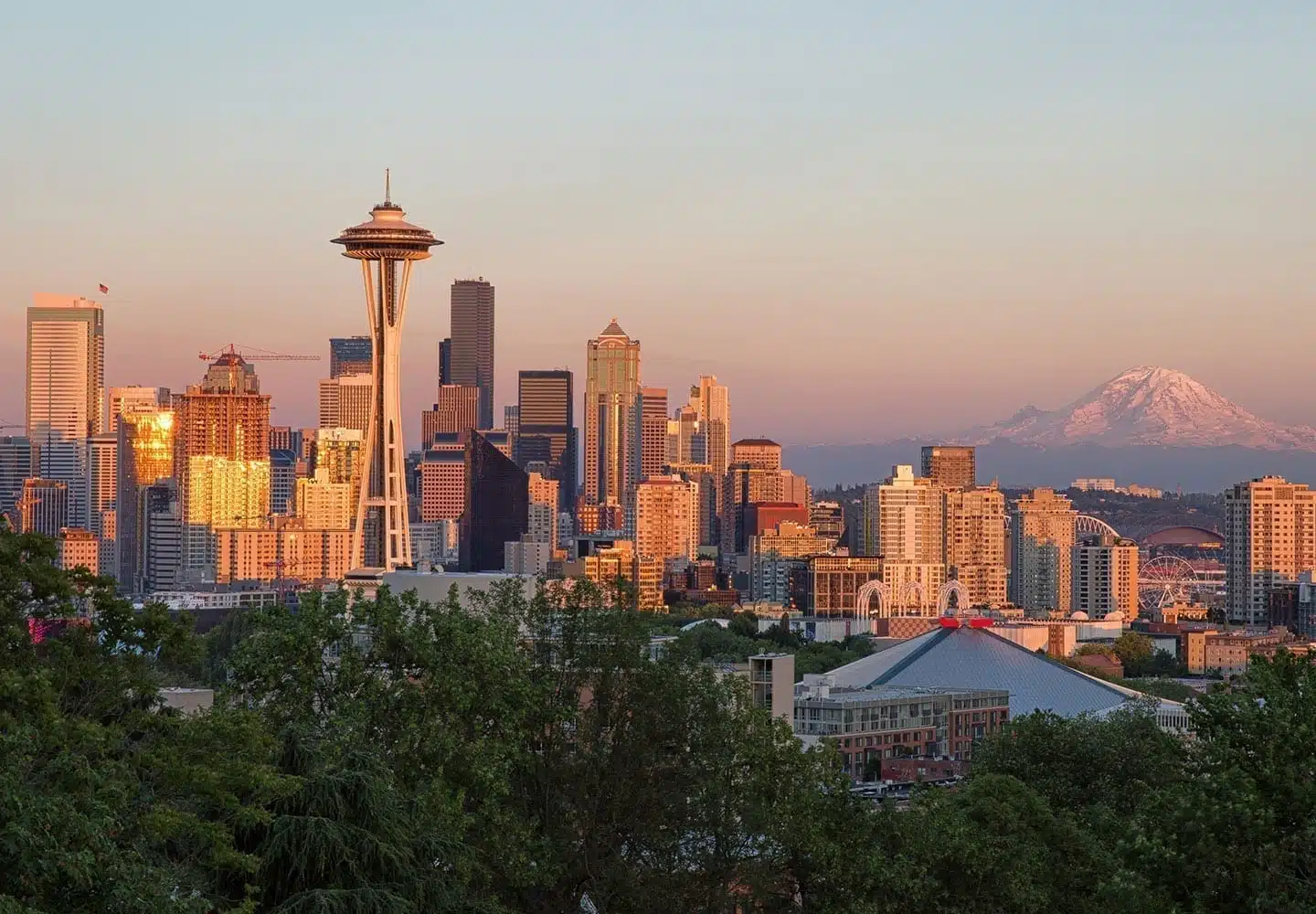 Seattle Moving Guide: Finding an Apartment in Seattle
by
PODS
Posted on July 25, 2019
If you're moving to Seattle, it can be overwhelming to figure out where and how to search for a new apartment. Wondering how to get started? We've got you covered, with Seattle-specific tips for finding a great new home in a neighborhood that's exactly right for you. Read on for our Seattle moving guide, and discover insights like average rent in Seattle, how to find the right neighborhood, and how to use these guidelines and ideas to shape your Seattle apartment search.
First up? Determine where to live in Seattle.
Moving to a new city can be overwhelming, and Seattle is no different, with seven districts and dozens of unique neighborhoods to choose from and explore. If you're moving to Seattle from out of town, it's worth planning a scouting trip over a long weekend to drive around, walk the streets of Seattle, and see which areas of town feel like home! Seattle housing can be competitive, and having a sense of what suits you is key. Here are a few steps to help guide you to the right part of Seattle for you.
Step 1: Make your budget. Having a solid sense of what your housing budget allows is a key component of your apartment search. If you're moving because of a new job, you probably have a good grasp of the finances available to go toward rent. Ideally, this is no more than a third of your income. The average rent in Seattle for a 1-bedroom is $2,040, which may be a jump if you're moving from a smaller city (or a relief if you're moving west from NYC!). That said, rents vary significantly by neighborhood, from about $1,350 in farther flung areas to a steep $2,500+ in more central parts of Seattle. Figure out your budget, and be sure to search within those limits. You'd hate to fall in love with a place you can't comfortably afford!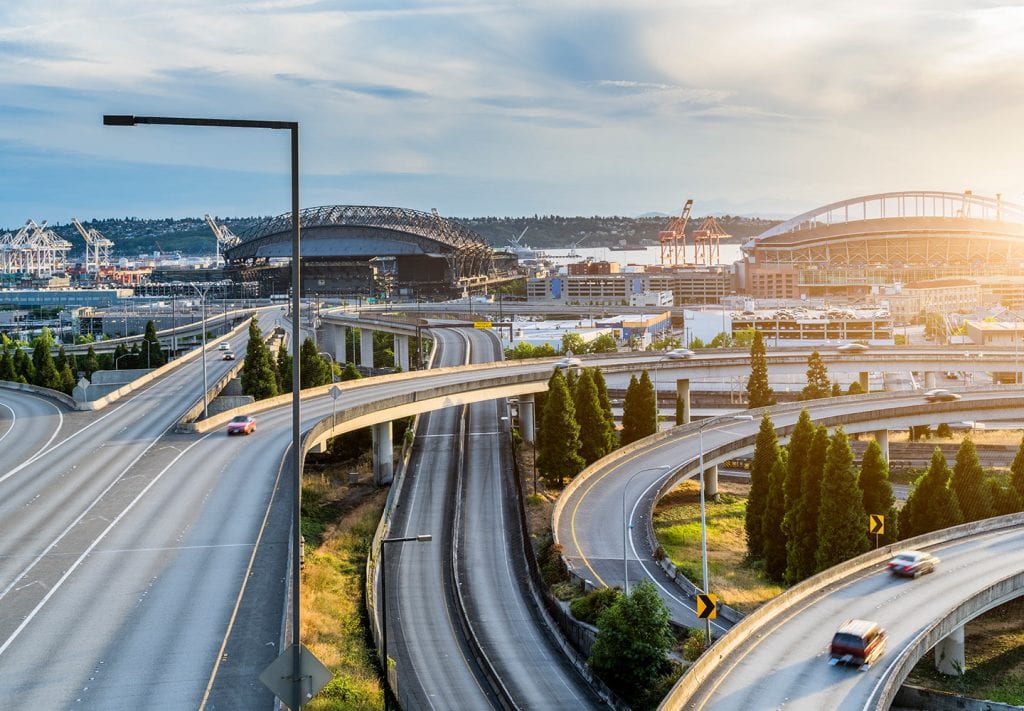 Step 2: Think about your commute. There's no getting around it: Traffic in Seattle stinks. Over the last few years, as millennials and others have been moving to Seattle for its great job market and other features, the city has grown denser and the traffic worse. If you know where you'll be working, consider what kind of commute you're willing to deal with, as well as how you'll be commuting. While certain areas are very well connected via public transit (close in to the heart of the city), outer areas are "transit deserts" where you'll be relying on your car. Before you sign on the dotted line at the end of your Seattle apartment search, check out the distance and traffic situation for your commute.
Step 3: Decide on your priorities. Everyone has priorities when it comes to housing. Do you care more about square footage, or a short commute? Would you rather be walking distance from great bars and hip restaurants, or live on a tree-lined street? Are you willing to pay for access to amenities, or would you rather save your money and spend it elsewhere? Make a list of the top three things you're looking for in a new apartment, and reference it often as you're searching for where to live in Seattle.
Step 4: Use our neighborhood guide to choose the best Seattle neighborhoods for you. Armed with your priorities, check out our Seattle Neighborhood Guide for descriptions of popular Seattle neighborhoods, average rents, vibe and amenities. Matching your priorities against the neighborhood characteristics, home in on a few top choices for you.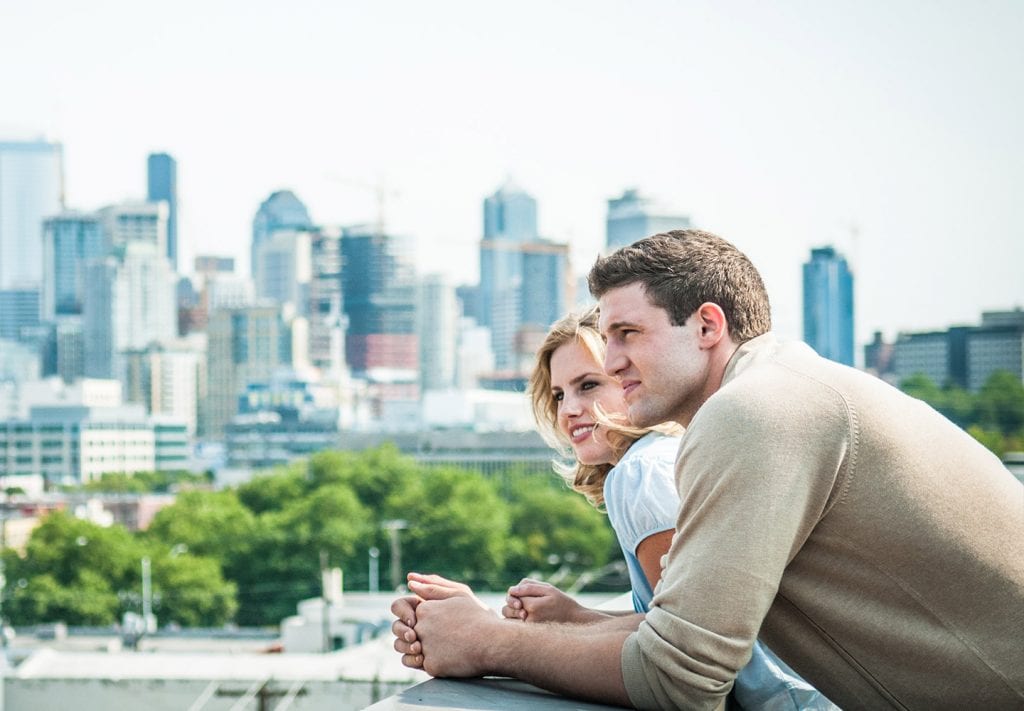 Next? Find apartments in Seattle. Here are a few tips to get you started.
Now that you've picked a few neighborhoods that fit your priorities, work for your commute, and match your lifestyle, it's time to start your apartment search in Seattle! While in some ways, apartment hunting in Seattle is similar to other cities, the influx of people living in Seattle has created a very tight market. Read on for tips on how to get the edge on the competition.
Tip 1: Search seasonally. If you're moving to Seattle for a job transition, you may not have the flexibility to choose the time of year you move. But if you're looking to live in Seattle for the lifestyle, you may have a bit more wiggle room to search for the different deals each season has to offer. Spring and summer are hot months for lease turnovers in Seattle. The upside? There are tons of listings, new places becoming available, and apartment searching can feel like an adventure. The downside? Everyone is apartment searching in Seattle in the spring and summer. That means more competition, higher prices, and places getting snapped up quickly. If you're looking for variety and you've got the time to spare to search, spring and summer are great options. In the winter, the market stabilizes and moving in Seattle becomes less frantic. The upside? Prices tend to be a bit lower and competition less fierce. You're more likely to score a deal during the dreary winter. The downside? There's less inventory available, and, well…moving in the rain is a drag!
Tip 2: Mark your calendar. Not only does time of year matter for finding apartments in Seattle, time of the month matters too! With renters required to give 20 or more days' notice, you'll see a spike in listings for apartments opening on the 1st around the 10th or 11th of the previous month. While it's great to keep an eye out at all times, dedicate a little extra time ten days into the month to watch for listings popping up in your desired area, whether in person ("for rent" signs!) or online.
Tip 3: Use listing sites to find apartments in Seattle, and get in touch with property managers. As you dive into your Seattle apartment search, listing sites will be your friend. While there can be a lot to wade through, listings sites aggregate real estate listings, and allow you to filter for what you're looking for, such as a certain square footage and or number of bedrooms. Sites like these can help you filter and find exactly what you're looking for. The downside is they may also be where everyone else is looking, so you have to act fast! If you've seen a particular building you admire, you can also try searching on a property management company's website directly — they may manage other buildings nearby and can alert you when openings come up.

Favorite apartment hunting sites in Seattle include:

Trulia
Zillow
Padmapper
Craigslist
ApartmentFinder
Apartments.com
Tip 4: Find apartments in Seattle using your feet (or car!) With Seattle's low-vacancy rental market, some listings never hit the Internet. Walk around your desired neighborhood around the 10th and watch for "for rent signs." If you want to cover more than one neighborhood, take a drive through your favorite areas and see what you can find.
Tip 5: Use your network. If you're living in Seattle or have contacts there, be sure to spread the word that you're looking to find an apartment in Seattle. Again, with Seattle's hot rental market, some homes (particularly apartments in desirable buildings) get filled via word of mouth, and never make it to a listings site. Tell your coworkers, post on Facebook — whatever it takes!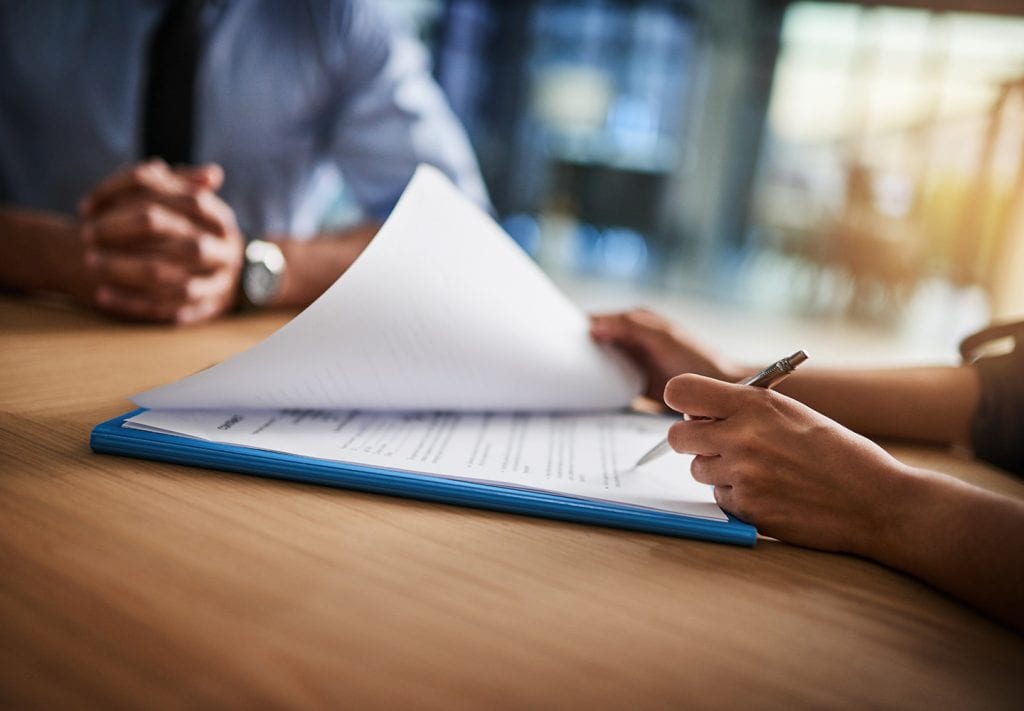 Finally: End your Apartment Search in Seattle by locking in that lease!
When you've found the perfect place for you in Seattle, the next step is making sure you beat the competition so you can sign on the dotted line. Here are a few guidelines to help you go from "interested" to "resident."
First things first: See it in person. We've all been there: You're browsing Zillow late one night, and finally find the PERFECT apartment. Big windows, great light, new kitchen appliances, and to top it all — a great price in your budget. You schedule a viewing, only to discover…the photographer did this place more than a few favors. This time of year, the light is low, the windows are cracked, and how did you not notice the carpet was 1,000 years old?? Great photos can cover a host of wrongs. Never rent sight unseen, no matter how good the deal looks.
Book a Thursday viewing. Renting is a first-come, first-served game — so, don't hang around waiting for a Saturday open house to see the apartment you found online. Most people finding an apartment in Seattle wait for the weekend to see places at their convenience, so jump the line and get in early in the week!
Do your research. We know — you're so ready for this to be over, so you can be living in Seattle and not just searching in Seattle. But, it's critical to do your due diligence, and search Yelp and other review sites for your prospective property management company. Any frequent complaints, or mostly loyal renters? This will give you an idea of what to expect out of your rental experience.
Bring your checkbook! You never know when you're going to come across THE Seattle apartment for you! Make sure you bring your checkbook and all your relevant paperwork – including references and proof of income -- so you can apply on-site while you're at your viewing. With lots of competition, it's always better to be prepared.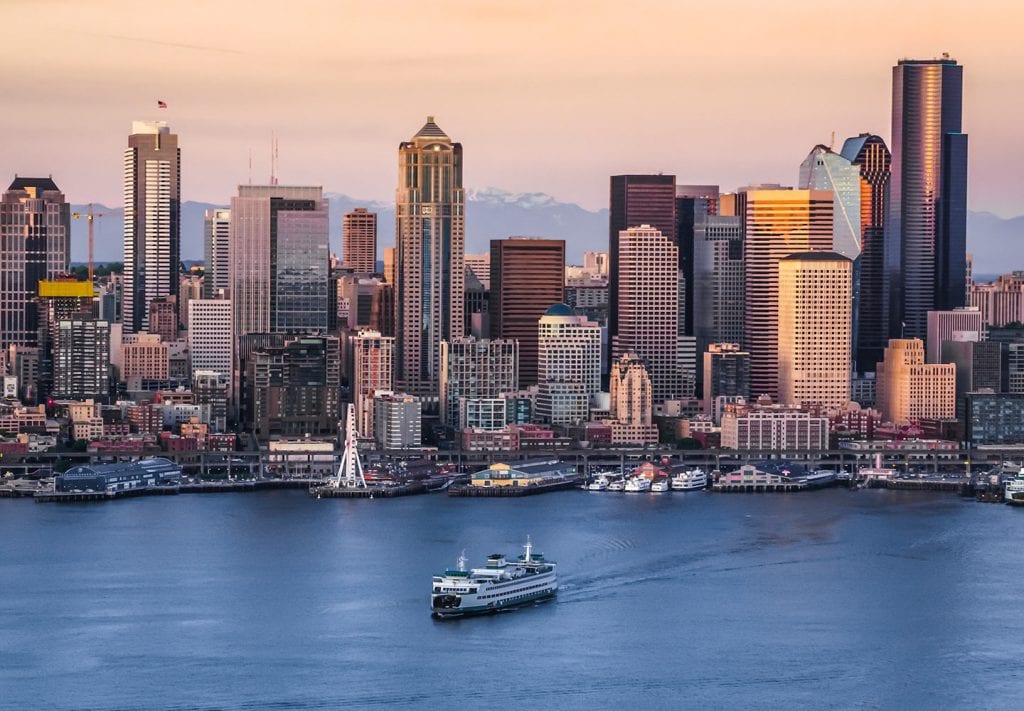 Seattle housing can be a tough game to play. But living in Seattle is worth it! Soon, the hunting will be behind you and you'll be drinking artisan coffee and craft beer with your fellow Seattleites.
For more tips about moving to Seattle, check out our Seattle Neighborhood Guide, and our article about deciding to move to Seattle.
Get a Quote
Choose the service you need
Comments
Leave a Comment
Your email address will not be published. Required fields are marked *