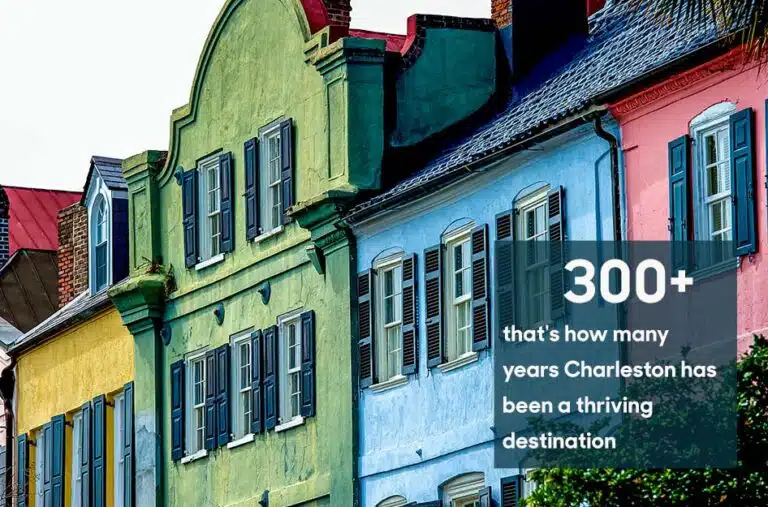 Check Out These Eclectic Charleston Neighborhoods
Charleston has been racking up accolades for decades as a top cultural hub — and with good reason. This South Carolina treasure offers award-winning dining, a vibrant arts community, and gorgeous beaches, just to name a few of its charms. And given all the tourist-based awards it's earned, you might think the city is solely focused on being a top vacation destination. But, in reality, there's a diverse year-round population living in an eclectic variety of Charleston neighborhoods.
What are the best places to live in Charleston, SC? From downtown to down on the beach, here's a look at some of our favorite Charleston-area places to call home.
First, a little background
No matter where you go in the greater Charleston area, you'll feel the deep imprint of its 300-year history. Founded as Charles Town in a nod to England's King Charles II, the city thrived in its early years as a strategic seaport and became a critical economic engine for the Southeastern United States. By the late 1670s, Charles Town city planners inaugurated a grid layout for city streets — the first in America. Today, when navigating the downtown historic district's narrow criss-cross of cobblestone-paved blocks, that innovation might feel underwhelming, given the traffic and slow-going at rush hours. But in the 17th century, Charles Town was ahead of its time.
The city is experiencing another renaissance in the 21st century, with an influx of new cultural energy and business growth. Among Charleston's attractions, the dining scene is lauded as one of the best in the South, with top-rated chefs showcasing farm-to-table cuisine and the abundance of fresh local seafood. The arts community, anchored by the internationally recognized Spoleto Festival USA every spring, has become a vibrant force fueling the city's latest Golden Age. And while new development has been robust, with new homes and businesses sprouting up all over Charleston and inland all the way north to Summerville, SC, the city remains firmly anchored in its rich and consequential history. Nearby Fort Sumter is just a short ferry ride from downtown, and Charleston's important past is documented in museum exhibitions, guided walking tours, and boat voyages around the harbor. Visitors and residents alike can spend days educating themselves on one of the South's most impactful cities.
Charleston weather is similar to other Southeastern states. Separated from the Atlantic Ocean by just a few barrier islands and boggy swampland, Charleston has a tendency for hurricanes, including the massive Hugo in 1989. The good news, though? Hugo was the last major hurricane. With an average of 209 days of sunshine every year, mild winters, and a glorious spring season with jasmine, magnolias, and azaleas blooming in wrought-iron gated courtyards all over the city, the weather is a definite draw.
Downtown Charleston
Typical home value: Varies, depending on the neighborhood
Average monthly rent: $2,404
Good for: Professionals, singles, dining, arts
Downtown Charleston is bustling with activity. Many of its streets are lined with lovely restored buildings now home to restaurants, shops, and galleries, and you'll always see a mix of tourists, locals, and students from the College of Charleston strolling in this eminently walkable area. The area is actually a combination of several distinctive neighborhoods, including these favorites:
King Street Historic District
This is where the shopping is. There are a few high-end converted condominiums and stately homes split into apartments along the King Street corridor, which runs through the center of downtown. But it serves as the retail hub for downtown, with high-end boutiques, funky independent shops, coffeehouses, and restaurants.
Good for: Young professionals, nightlife, shopping, dining
South of Broad
Old Charleston lives here. Gorgeous estates are the hallmark of this elegant neighborhood at the tip of the Charleston peninsula, between the Ashley and Cooper rivers. Homes are super pricey — for example, as of January 2022, a waterfront Murray Boulevard 2,508-square-foot beauty is listed at $2,640,000. Just around the corner, owners are asking $6,590,000 for a four-story, 6,875-square-foot home on Church Street. South of Broad is also home to Charleston's famed Rainbow Row, a collection of 13 colorful three-story homes painted in vibrant colors during a restoration in the 1930s. Don't get your hopes up, though: Rainbow Row houses rarely hit the market. (Would you move if you lived there?)
Good for: Families, schools, parks, sightseeing, retirees
French Quarter
Isn't it romantic? Named for the French Huguenots who famously inhabited this section of old Charles Town, this is one of the city's oldest neighborhoods. At its northern boundary, the historic Charleston City Market is home to more than 400 vendors peddling everything from souvenir tchotchkes to artisan foods and handmade jewelry. Other historic sites in the French Quarter include the U.S. Custom House, standing watch high above Charleston Harbor, and the Dock Street Theatre, the first building in America devoted exclusively to theatrical performance. Homes are upscale and expensive, with price points depending on specific location and type.
Good for: Families, professionals, parks, sightseeing, dining
Insider Tip: Want easy access to downtown but a more suburban neighborhood? West Ashley, SC (or West of the Ashley), is just a hop, skip, and a jump — or, rather, short drive over a bridge — away from downtown. It also happens to be home to over half of all Charleston's residents. There are dozens of neighborhoods and subdivisions in West Ashley, and there's truly something to fit every taste and budget. Older communities developed in the 1950s and '60s list in the mid-$300,000s, and newer, pricier areas can be upwards of $1 million. No matter what kind of home they have, residents enjoy being close to shopping areas and plenty of dining options. Good for: Families, professionals, schools, dining, shopping
North Charleston, SC
Typical home value: $252,000
Average monthly rent: $1,374
Overall Niche grade: B
Good for: Families, young professionals, entrepreneurs, retail
Incorporated as its own city in 1972, North Charleston has grown through the decades to include Charleston International Airport and, since 2009, is home to Boeing South Carolina, the largest aircraft manufacturing site in the Eastern United States. North Charleston's hub is Park Circle, a planned community dating to the early 1900s, where the city's "Main Street" once welcomed shoppers and diners from surrounding areas. Today, the area sports a lively mix of local retail and restaurants.
Elsewhere in the city, a traditionally suburban vibe has started giving way in recent years to gentrification and redevelopment efforts, as residents from Charleston, 10 miles to the south, seek more affordable housing options. Warehouses converted to condos and apartments are on the rise, and home prices are beginning to climb. On the site of the old Charleston Naval Base, the Charleston Naval Hospital's transformation into a massive apartment community is in the works. And Metanoia, a Community Development Corporation, is focused on building affordable single-family homes and rentals to anchor rejuvenated communities.
Neighborhoods number in the dozens on a North Charleston, SC, map, including the following:
Union Heights
Ashley Heights
Deer Park
Colony North
Charleston Heights
Ashley Acres
Mt. Pleasant, SC
Typical home value: $630,800
Average monthly rent: $1,891
Overall Niche grade: A+
Good for: Families, schools, nightlife
You'd be hard-pressed to find a neighborhood more aptly named than Mt. Pleasant. This charming suburb is about 20 minutes from Charleston's historic district, but it offers a rich past of its own in the tree-lined streets and quaint downtown. Among the shops and restaurants in the Old Village District is the Pitt Street Pharmacy, which has been fully operational since 1937, featuring a soda shop complete with old-fashioned counter service of malts, grilled-cheese sandwiches, and other Southern delicacies.
Home values in Mt. Pleasant have risen steadily over the past decade, with a particularly steep climb during the recent nationwide real estate market surge. Gated communities, historic neighborhoods, and apartment homes are plentiful in Mt. Pleasant. And an active outdoor scene is one of the main attractions, with a wealth of greenspace and county parks, bike trails, and a 15-minute trek to some of the Lowcountry's most beautiful beaches.
Isle of Palms, SC
Typical home value: $1,273,000
Average monthly rent: $1,882
Overall Niche grade: A
Good for: Families, nightlife, retirees, beachgoers
This seven-mile-long, one-mile-wide barrier island is an upscale haven for vacationers and residents looking for a recreation-centered community. Exclusive waterfront homes line the stretch of sugar-white beach just 13 miles from Charleston's city center. And at the Wild Dunes Resort on the Atlantic side of the island, private homes share 1,500 acres with two golf courses, several hotels, and other resort amenities — including tennis courts that have earned Wild Dunes a reputation as one of the best tennis resorts in the U.S.
Ambiance on the island is characterized by laid back elegance enjoyed by retirees, families, and vacationers alike. Fine dining options are focused on local seafood and innovative cuisine, along with a convenient mix of more casual eateries for beachy picnics and easy weeknight dinners. Shoppers need to pop over to the adjacent town of Mt. Pleasant for most supplies; there's little in the way of retail on Isle of Palms other than gift shops. But that's a small price to pay for life on this gorgeous Lowcountry island retreat.
Daniel Island, SC
Typical home value: $932,500
Average monthly rent: $1,835
Overall Niche grade: N/A
Good for: Retirees, families, beachgoers
About 25 minutes north of Charleston's historic downtown, Daniel Island is composed of a collection of neighborhoods on 4,000 acres of master-planned land. Just over 70,000 residents call the island home year-round, but that population swells in the summer with visitors from all over the world. Miles of walking and biking trails, boating, golf, and tennis are some of the main attractions, with the Daniel Island Club and Family Circle Tennis Center serving as host to prestigious tournaments every year.
The downtown area of Daniel Island is fully stocked with a supermarket, wine shops, a dozen restaurants, boutiques, and more — no need to leave the island for any amenities. And like most islands off the coast of South Carolina, this one is great for retirees.
James Island, SC
Typical home value: $466,200
Average monthly rent: $1,824
Overall Niche grade: A
Good for: Retirees, families, beachgoers
Situated just outside Charleston — almost exactly between downtown Charleston and Folly Beach — the town of James Island is home to about 12,000 people year-round who value a relaxed seaside ambiance and family-centered lifestyle. There are a few casual restaurants and watering holes in the area, with shops and general services like the post office and other businesses.
The hallmarks of James Island living? Beachfront parks, walking trails, and other outdoor activities. Fun fact: During the slower, steamier days of summer, residents cool off on the first Friday of every month with a movie on the lawn at the Town Market. Vendors and food trucks even join in the fun.
Folly Beach, SC
Typical home value: $1,109,500
Average monthly rent: $1,824
Overall Niche grade: A-
Good for: Retirees, families, beachgoers
Only 2,660 people call Folly Beach home year-round — and they love their funky island paradise that way: Sparsely populated but super welcoming to visitors from the "mainland" of Charleston, just 20 minutes away. Known as "The Edge of America," with its public oceanfront dubbed "The People's Beach," Folly is a friendly haven for surfers and all kinds of outdoor enthusiasts. Paddle-boarding, sailing, and tennis are among the main attractions. Beachgoer bonus? The Folly Beach Fishing Pier extends about 1,000 feet out into the ocean and provides gorgeous views of Atlantic sunrises.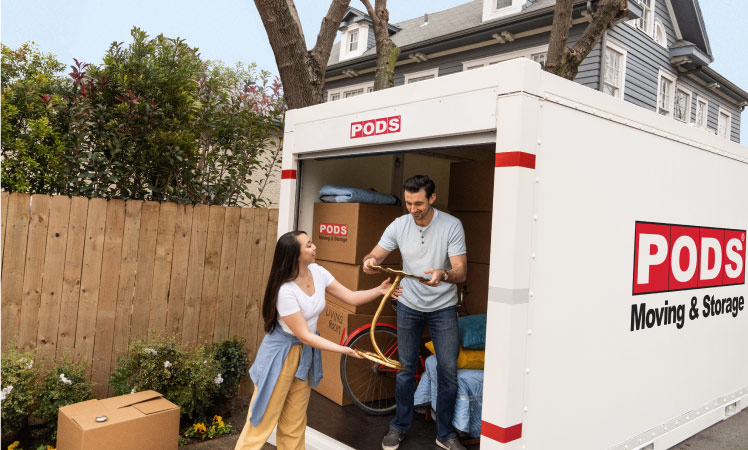 Moving to Charleston, SC
Are you sold yet on a move to this Southern sanctuary? Here are a few more points to ponder as you decide whether living in Charleston, South Carolina, is in your future:
What is the best area to live in Charleston, SC?
This is entirely subjective, depending on what flavor of lifestyle you prefer. Upscale island-resort living? Isle of Palms may be for you. Walkable urban setting? Check out the downtown Charleston historic district. The choices are practically endless in Charleston.
Where do hipsters live in Charleston?
You'll find trendy young people all over Charleston, but there's a definite density in the North Morrison Drive, Cannonborough-Elliotborough, and Wagener Terrace neighborhoods of downtown. Off the Charleston peninsula, Park Circle in North Charleston and Avondale in West Ashley are also hipster hotspots.
Once you've visited the Charleston neighborhoods and found the perfect one for you, it's time to get ready for your move. Looking for a reduced-stress, flexible solution? Consider moving with PODS. Take your time packing and loading with a portable moving container delivered right to your driveway. And when you're ready, PODS will pick it up and take it wherever it needs to go. If you need some extra time to find your perfect home, you can even keep it in a secure storage center for as long as you need.
Like that Charleston is a city rich with history but not sure if it's the perfect fit for you? Many American destinations are ripe with accounts of yesteryear in museums, walking tours, and historic neighborhoods. Check out the PODS blog to find out what it's like to live in historic places like Nashville, Philadelphia, and the metro Washington, DC, area. 
---
Shannon Jacobs is a Tampa-based freelance writer and frequent contributor to the PODS blog. She has lived in Atlanta, the Berkshires, and Nashville, but always returns to the warmth of Florida's Gulf Coast.
Sources:
Get a Quote
Choose the service you need
Comments
Leave a Comment
Your email address will not be published. Required fields are marked *