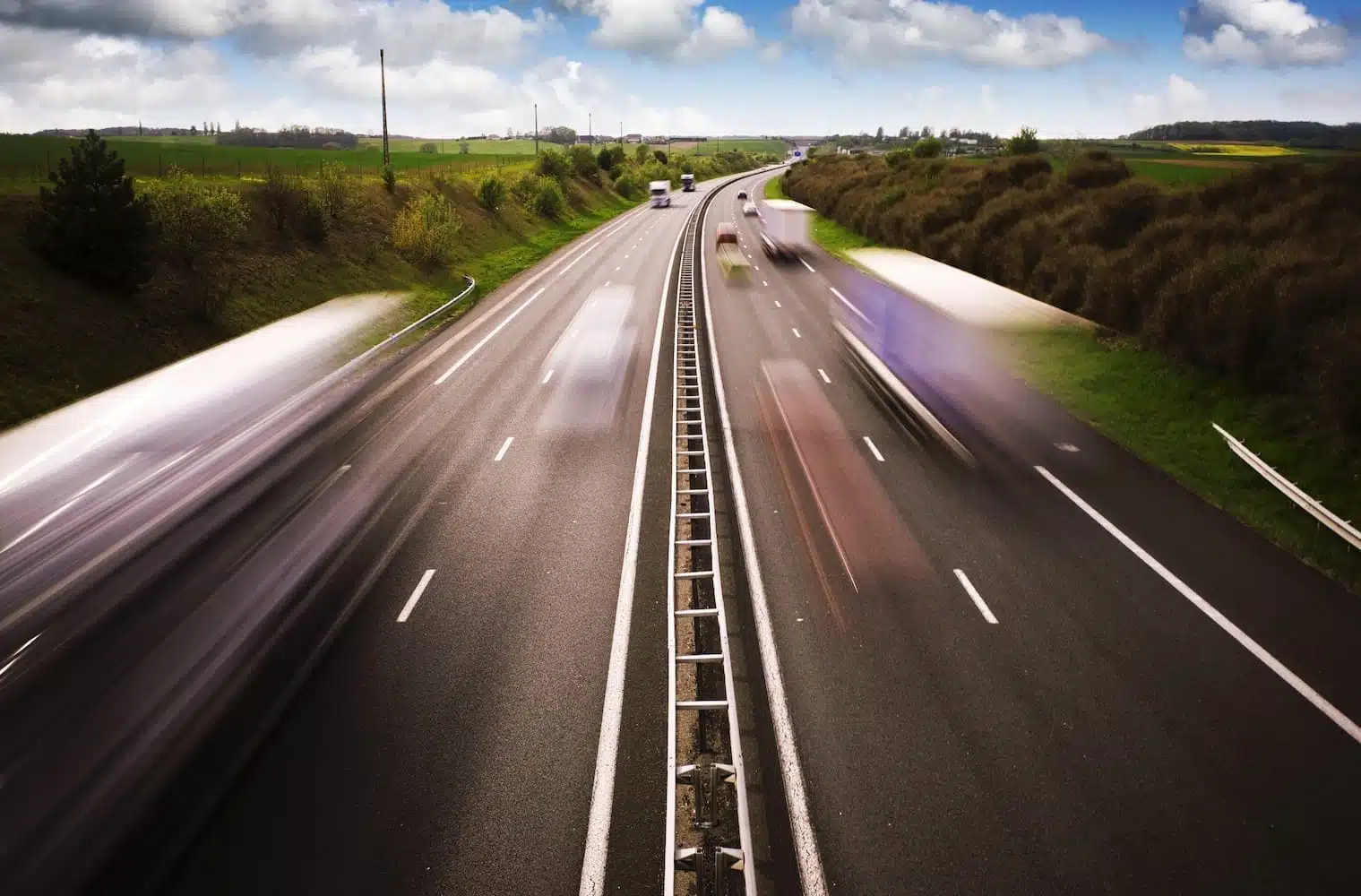 12 THINGS TO CONSIDER BEFORE HIRING CROSS-COUNTRY MOVERS
When you're facing a major move, choosing a cross-country mover is one of the toughest decisions you'll make. Trusting movers with getting all your worldly possessions safely to where you need them and when you need them can feel like a major leap of faith.
Before you start Googling cross-country moving companies and sifting through all those good, bad, and ugly online reviews, take a step back to explore the different options for moving – as well as your own priorities.
Unless you want to fill up a rental truck with all your stuff and drive it thousands of miles on your own, that leaves two main options for cross-country moving services – traditional full-service movers and moving container services.
A traditional full-service moving company is usually what comes to mind when most people think about hiring cross-country movers. They come to your home, load all your stuff on their truck, haul it across the country, and then unload your belongings in your new home. For an additional fee, they'll also do all the packing and unpacking. This is the most expensive method, even without the extra packing services.
A portable container service, like PODS, can offer considerable savings compared to traditional movers, but the experience is different and will vary depending on the company. With PODS, we deliver one or more containers to your home, you can take your time loading your stuff, and when you're done, we'll pick it up and transport it across the country. If needed, we'll store your container until you're ready to have it delivered to your new home. And if you want packing and loading help, we can refer you to companies in your area that provide professional movers by the hour.
See how PODS fits your cross-country move.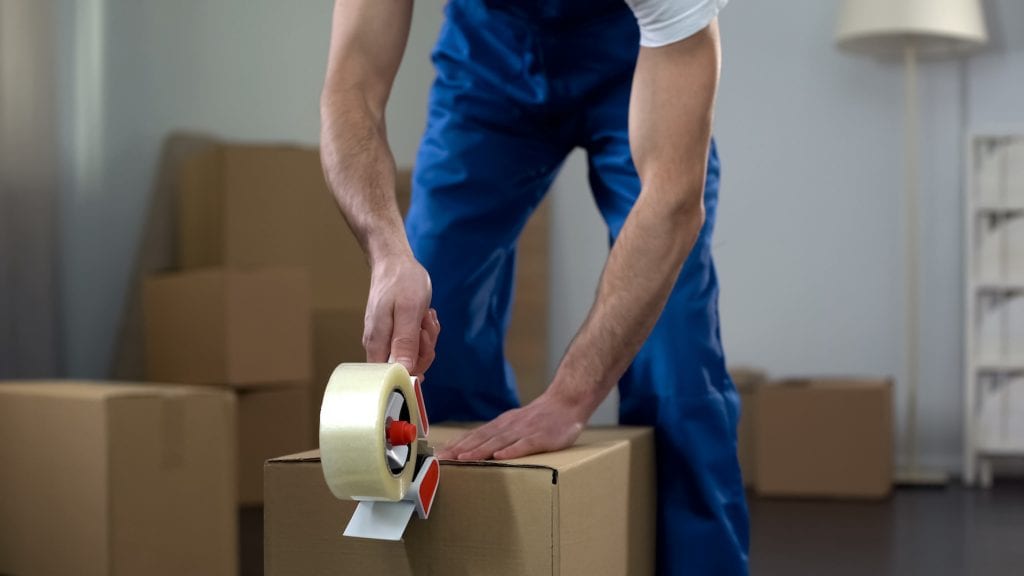 LET YOUR PRIORITIES GUIDE YOU ON MOVING DECISIONS
The best way to move cross-country depends on what matters most to you based on your situation, needs, and preferences. Setting clear priorities will help you determine which type of moving service works for you.
Here are some things to consider when deciding which type of cross-country moving service is right for you:
Don't want to lift a finger? Full-service cross-country moving companies can do all the heavy lifting and then some. If you opt for packing services, too, they'll provide the packing supplies, pack up your possessions (including delicate items like mirrors and artwork), load the moving van, drive your belongings cross country, unload your possessions at your new home, unpack everything, and dispose of the packing materials.

Worried about your stuff getting damaged? You may find this surprising, but your belongings have a higher risk of getting damaged or lost with a full-service mover than a moving container service. That's because traditional full-service movers typically mix your possessions with those of other customers in order to fill their transport trucks, which means your belongings could be handled and loaded multiple times in the process. In comparison, portable containers hold only your possessions, and they're only loaded and unloaded once – by you or the people you hire to help. For this reason, PODS has ten times fewer damage claims compared to the full-service moving industry.

What's more important – saving money or saving time? If you're pressed for time, letting a full-service cross-country moving company do all the work can be a major time saver. But it comes with a cost, since it's the most expensive way to move across country. If your budget is limited, a portable moving container service can save you money and you still don't have to drive a big truck cross country. (If you're looking for the cheapest way to move across country, consider a rental truck and doing all the work yourself, but you'll need to factor in all costs, including gas, potential extra fees, vehicle transport, hotel stays and food along the way.)

Have a huge house that's filled to the brim? For larger households, full-service cross-country movers that haul massive trucks may be a good match. On the other hand, using multiple portable moving containers in various sizes gives you the ability to handle a big move in stages.

Do you need to stage and sell your home? Setting up a staged home could leave you wondering, "what the heck do I do with all this extra furniture?" A full-service mover can help you store those pieces for a while, but a container makes the best of both worlds. Load your extra pieces into the container, keep it in your driveway while you stage, then load it up the rest of the way after you sell. Simply send your container to your next home, and voila.

Does your move involve complexities or uncertainties? Job-related moves and other factors can add to moving challenges. Full-service movers can help if you're tight on time and already know where you want to settle down. But if you're still trying to find your way around a new city, or don't have time for house shopping, temporary housing may be a good choice. With a portable moving container service, you can pack and load up all your possessions – or hire hourly workers to do it for you – then have your container transported cross country and safely stored while you're in transition. When ready, you can deliver your belongings to your new place, wherever that may be.

Want to take your time and control the moving process? If you hire full-service movers, you'll need to be 100% prepared when they arrive on moving day. That's great if you want to get everything over and done with in one marathon day. But if you'd rather set your own pace, a moving container company may be a better choice. It will allow you more control and you'll be able to set aside several days or even a few weeks to pack and load the container on your schedule depending on the provider you choose. And you won't be in a time crunch to unload everything at once when you arrive at your destination.

Need scheduling flexibility? Home closings are notorious for last-minute delays. Traditional cross-country movers tend to work on rigid schedules – telling you when you'll move out and in. Using a moving container service like PODS lets you set your own dates, and it's easy to change dates if your plans change.

Need storage as part of your move? If plans change, your closing is delayed, or you're downsizing, you're able to leave things in storage for as long as you need with a moving container service. You'll also have easy access to your belongings if you need to get something out of storage. With portable storage, you also won't need to unload and reload or drive a truck. Many traditional movers don't offer storage, and when they do, the cost, quality, and conditions can vary widely.

Want to avoid budget surprises? With full-service movers the quote you get is often an estimate because they charge by weight. If your stuff ends up weighing more than they thought, you'll be assessed extra fees. With containers, you choose the size and number of containers, so the price quoted is the price charged (as long as you don't need extra containers).

What should you not send with movers? Essential documents, prescriptions, and invaluable personal effects. Keep things like your social security card, driver's license, medications, or family heirlooms close at hand during your entire move.

Are PODS moving containers cheaper than a moving company? Generally, the further you move, the more cost-effective PODS containers become. Packing up your things in a container and sending it cross-country saves you on labor and gives you the flexibility to move at your own pace.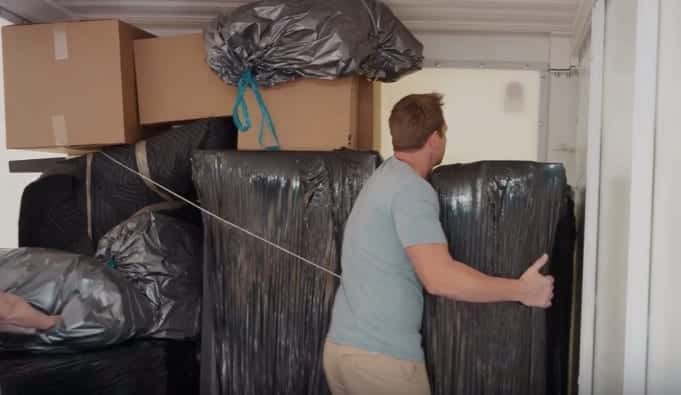 WHAT TO LOOK FOR WHEN SELECTING A CROSS-COUNTRY MOVING COMPANY
Once you know your priorities, you can focus your research on the cross-country moving companies that offer the type of service and options you prefer. Here are some key points to keep in mind:
Make sure the moving company is licensed and insured. The U.S. Department of Transportation Federal Motor Carrier Safety Administration website allows you to check a mover's license, insurance, and inspection results.

Watch out for extra costs. Financial guru Dave Ramsey recommends getting a "not to exceed" quote so you avoid unexpected charges for things like moving extra heavy items like pianos, moving up and down stairs, or extra weight (see above) if their estimate wasn't accurate.
Ask friends and family for recommendations; check reviews

Get multiple written estimates

Ask about insurance coverage and costs

Find out when your belongings will arrive
If your priorities are in sync with the flexibility and control that portable moving and storage containers offer, visit PODS long-distance moving to learn more or call 877-625-7637 to speak with a moving specialist and get a quote on the spot.
Get a Quote
Choose the service you need
Comments
Leave a Comment
Your email address will not be published. Required fields are marked *