Take advantage of our limited time offer. Enter promo code HOLIDAY25 to save up to 25%.
See offer details
.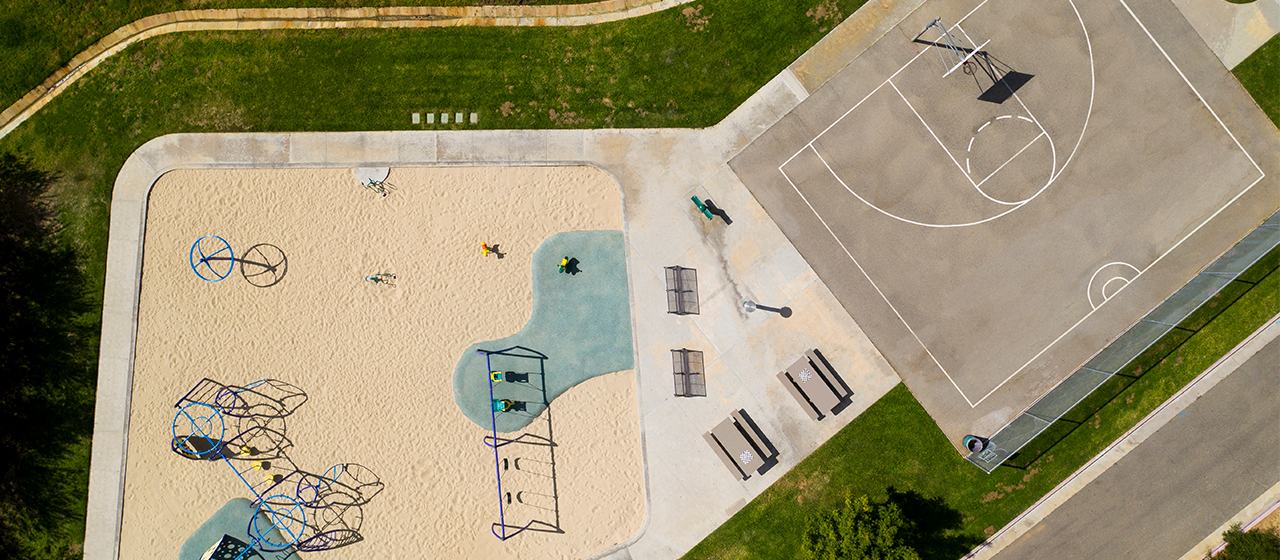 Government Storage Containers: Serve Your Community Better
Team up with PODS for storage solutions that help your state, municipal, or city departments improve the lives of the public.
Government Storage Solutions To Streamline Operations
Safeguard Local Government Records
There's no reason to use up valuable facility space to maintain voter registration, birth, death, and marriage records. PODS safe, secure government storage containers allow you to
confidently keep them under lock and key
either on-site or at one of PODS 230 Storage Centers. Clear up space that can be used to more efficiently manage the day-to-day operation of government functions.
Organize Government Resources
Manage government inventory storage more effectively to meet schedule deadlines and follow mandated procedures. Improve the ability of staff to carry out programs and initiatives by storing office supplies and other materials in a PODS steel-framed, weather-resistant container to ensure that standard specifications are maintained. Enhance the delivery of government services with flexible storage solutions that help projects run smoother.
Control Local Government Costs
PODS Storage Solutions Specialists work with you to find innovative ways to save money and
eliminate wasteful spending
. Purchase frequently used and seasonal maintenance items that you know will be needed at wholesale prices. Keep things on-site in a PODS government storage container where staff can have 24/7-access or at a
PODS Storage Center
to be delivered when the time is right.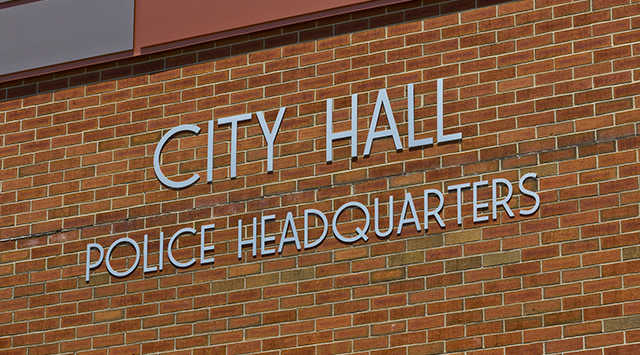 Government Storage for Facility Upgrades
Turn to PODS for government storage solutions when it's time to improve office lighting, plumbing, and HVAC systems or make your
government buildings more energy efficient
. PODS government containers provide flexible ways to make sure inventory is protected and disruptions are kept to a minimum. We offer multiple moving and storage container sizes to give you the perfect, scalable government storage solution. Our containers fit in a parking spot and are easy to load and unload.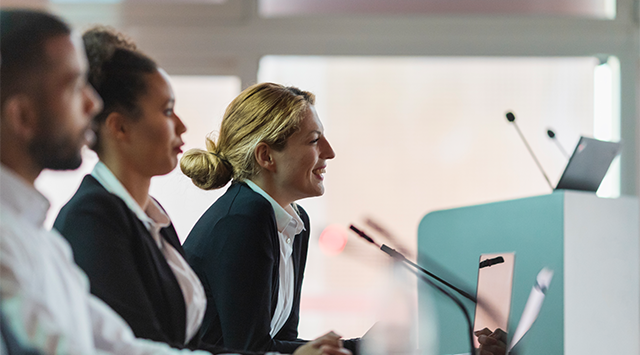 Government Storage for Special Events
Special events like summer concert series or arts festivals are great ways to spread community spirit but they also place special demands on government storage requirements. Stage lighting and audio equipment, signage, or barricades for crowd control take up space when not needed. Store everything safe and secure in a PODS container on-site to give your work crews easy access during set up and break down. When your event is over, contact your
PODS Storage Solutions Specialist
and arrange to have everything transported to a PODS Storage Center for safekeeping until the next event.
Government Storage For Community Engagement
Law Enforcement Community Engagement
PODS storage containers support law enforcement community activities with flexible, portable government storage solutions.
Store athletic equipment for sports
leagues in a PODS Storage Center and transport the container right to the ball field or hard court when needed. Keep musical instruments for young people orchestras, school material for after-school programs, and summer camp equipment safe and secure in PODS containers all year round.
Fire Department and EMS Outreach
PODS portable
government storage containers
are the ideal solution when your fire and EMS department reaches out to promote fire prevention and safety at block parties and events in the neighborhoods you serve. PODS attractive containers fit in a parking spot so they are also perfect for setting up collection sites for food drives and toy and winter clothing donation programs.
Your local government plays a vital role in educating your citizens about how to live the healthiest lives possible.
PODZILLA
, our state-of-the-art lift system, keeps your container contents level when a PODS truck unloads your container at health fairs and neighborhood wellness days. With a fleet of 220,000 government storage containers, PODS can deliver your health screening equipment and display material where and when you need them.
Government Storage For Every Season
Seasonal Holiday Storage

Don't clutter up your government storage space with decorations that are only used for the holidays and then stored away until the next season rolls around. We have the perfect government storage container for your lights, nativity scenes, menorah displays, banners, flags, and even inflatable and air-blown ghosts and goblins. You can trust that everything is safe and secure at one of our 230 PODS Storage Centers.

Seasonal Maintenance Storage

PODS steel-framed government storage containers are weather-resistant and keep seasonal equipment that you use to maintain parks, ball fields, and roads protected from the elements. Whether it's rock salt for icy roads in the winter or cleaning materials for community pools in the summer, PODS has your government storage solution. Our portable containers fit in a parking space and are easy to load and unload.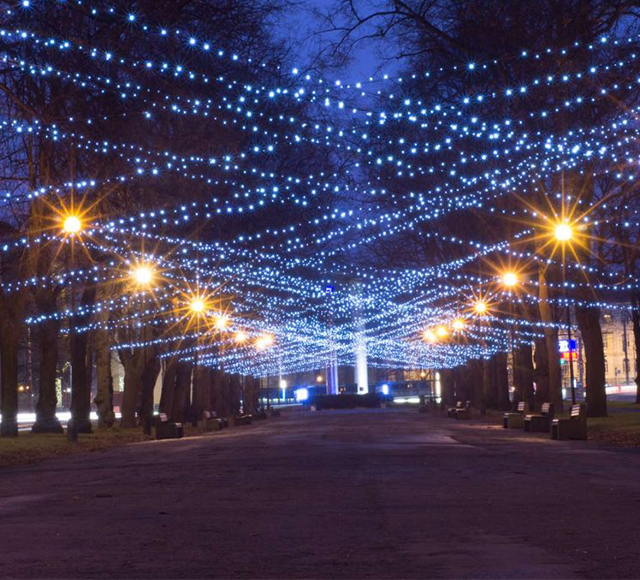 Get a Quote for PODS Business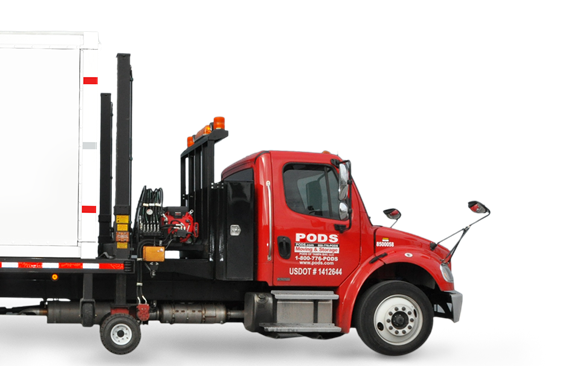 Choose the service you need