Take advantage of our limited time offer. Enter promo code HOLIDAY25 to save up to 25%.
See offer details
.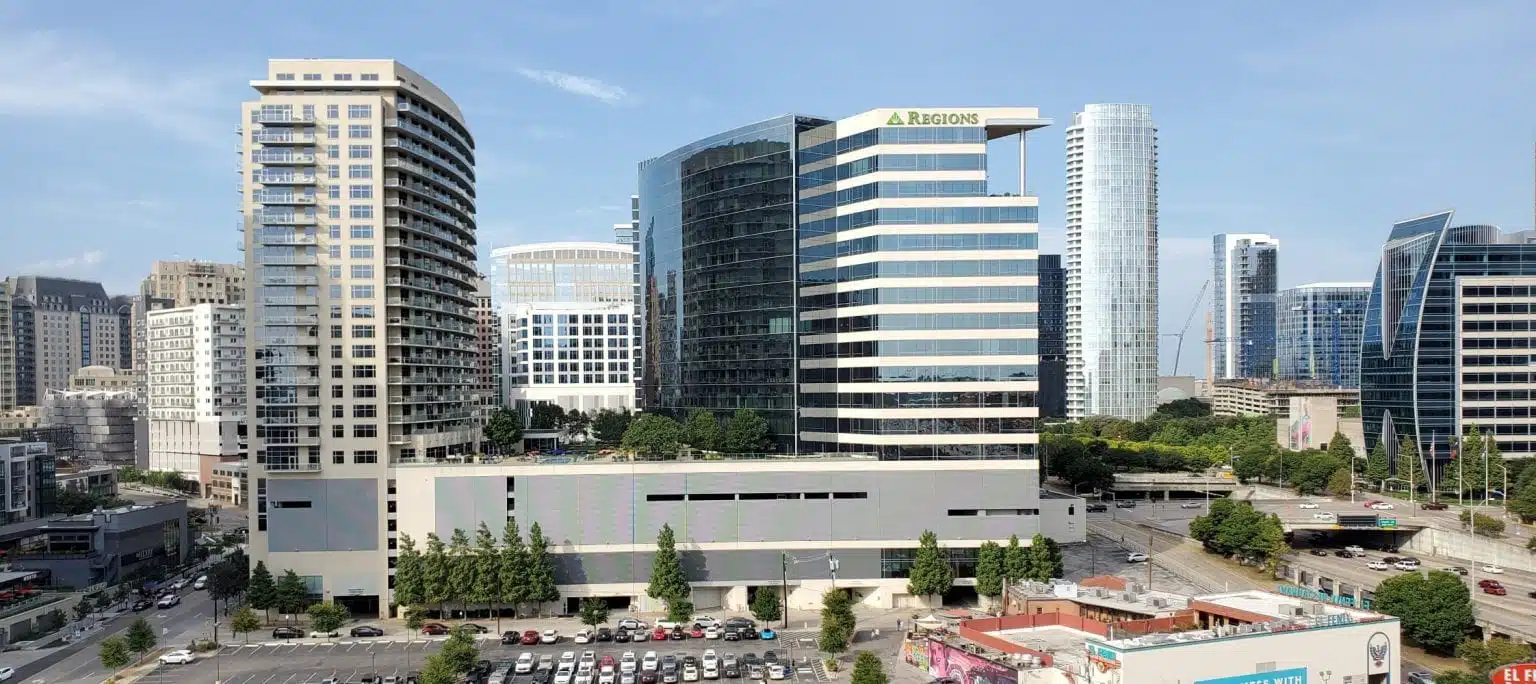 Moving to the Dallas Metro? Check out Plano, TX
by
PODS
Posted on February 4, 2021
Relocating to the Dallas metro area, but not sure where you want to live? You may want to put moving to Plano, TX, toward the top of your list, especially if you want more breathing room than the big city but still want all the fun. After all, Plano is rated as the "Best City for Staycations" in the U.S. by WalletHub, based on its opportunities for recreation, rest and relaxation. We think that's a pretty strong indicator it must be a great place to settle down and be local.
To learn more about this mid-size Texas city -- and about finding a home in Plano -- we reached out to Terri McCoy of The Real McCoys Realty. After living here more than 27 years and helping 100 families move here in 2020 alone, Terri knows more than a thing or two about Plano.
WHAT'S IT LIKE LIVING IN PLANO?
Although Plano was founded in 1873, it stayed very small for its first century, with less than 18,000 residents by 1970. Since then, Plano has done a heck of a lot of growing to get to today's population of about 288,000, and people keep coming to this city just 20 miles north of Dallas. Despite all that growth, Terri says Plano still has a small-town feel and is very easy to get around.
"Streets run east and west, and north and south. There's something on every corner, with little communities within the city of Plano, so you can get as involved as much as you want in the community," says Terri, who was named Plano's Small Businessperson of the Year.
Almost every neighborhood in Plano has trails, parks, and walking paths, so you're sure to see families, seniors, and millennials out and about. Plus, you can ride your bike everywhere in Plano, says Terri. For example, Russell Creek, a popular neighborhood in Plano West has miles of trails, while Lakeside has walking trails from one end of the neighborhood to the other.
Watch this video for a quick look at Plano, TX:
"There's so much to see and do, from restaurants and bars, to dancing and socializing," says Terri, who raised her family in Plano and is pleased to report that three of her four children still live in the city.
For instance, Lakeside Marketplace on the west side has a choice of highly rated restaurants -- including Craftway Kitchen that serves up new twists on some old favorites, Fogo de Chao, a leading Brazilian steakhouse, and Guitars & Growlers for beer and sandwiches. Legacy West is a 250-acre district lined with retail. residential, hotel, and office spaces, and eateries such as Bulla Gastrobar, renowned for its authentic Spanish fare, and Del Frisco's Double Eagle Steakhouse, an American steakhouse with an award-winning wine list.
You'll find Plano is also a welcoming community, Terri says, with plenty of diversity. "We're very receptive to new ideas and not just trying to remain small," she says. Her assessment is backed up by a study by Niche.com, which gives Plano's diversity an A+. Overall, Niche ranks the community as the nation's fifth best city in which to live, giving it high marks in these key categories:
Public schools: A+
Housing: A-
Good for families: A+
Jobs: A+
Cost of living: B
Outdoor activities: B-
Crime: B-
Nightlife: A
Diversity: A +
Weather: B+
Health and Fitness: A
Commute: B
WHAT'S THE COST OF LIVING IN PLANO?
"Plano is more affordable than Dallas or Fort Worth. It becomes more affordable as you move further north, away from Dallas," Terri says, adding that local taxes tend to be lower because the city has a strong corporate business base, which eases the tax burden on residents.
Here's how basic finances break down in Plano:
Plano Cost of Living and Household Income
| | |
| --- | --- |
| 1-bedroom apartment average rent | $1,194 |
| 2-bedroom apartment average rent | $1,525 |
| Median sales price for homes | $362,000 |
| Median Household Income | $85,000 |
Sources: Zillow, Zumper, and PlanoTexas.org
Of course, costs are only one part of life in Plano and the Dallas area. Here are 15 Things To Know About Dallas Life.
Looking for homes for sale in Plano TX? Think East, West, and Central
As suburban sprawl moved north from Dallas beginning in the 70s, most of the development focused on the East Plano area, bringing more than 100,000 residents by 1990. Since that massive growth spurt, the city has continued growing at a steady clip, but with developers pushing out to West Plano in recent decades.
You'll find smaller, more affordable homes in East Plano neighborhoods built in the 70s and 80s, with prices generally starting in the mid-$200s and ranging through the $300s. West Plano features newer and more affluent developments with homes ranging from the high $300s on up to $5 million. Central Plano tends to be a mix of the two. West Plano and Central Plano school rankings also tend to be the highest, according to Terri. Here are some highlights:
West Plano
New construction homes in West Plano with 3,500 square feet cost about $500K, with townhomes ranging from $300K to $500K. Terri says home buyers will get more value on existing or "previously enjoyed" homes in West Plano. For instance, a 2,700-square-foot West Plano home built in 1994 can be yours for $400K.
Popular neighborhoods in West Plano include Russell Creek, Lakeside and Deerfield, which is known for its spectacular Christmas lights and carriage rides. Terri says the lights are such an important neighborhood tradition that Deerfield homeowners leave the lights when they sell their property, and Realtors include them in the sale.
Master-planned communities in these neighborhoods are another option for home buyers. In fact, they're often the most desirable, as they have a pool, tennis court, playground, basketball court, and in some cases, security.
Legacy West is another attractive area for newcomers to Plano. This two-mile square "live-work-play community" includes a business and cultural district, along with two- and three-story homes ranging from $800K to $1.4M. The new 28-story luxury condominium, Windrose Tower, with units from 1,000 to over 5,000 square feet and prices from $900K to over $5M, was recently added in Legacy West.
East and Central Plano
While new home construction shifted west in the 90s, East Plano has started to build again, according to Terri. At first, developers focused on building apartments, but now new single family homes and townhomes are underway in East Plano. You can find affordable new construction ranging from $300K to ranch-style estates listed for millions of dollars. You can also opt for an older home with 1,500 to 1,600 square feet in Central or East Plano for just about $200K.
Timbercreek and Pitman Creek
With a creek system running throughout Timbercreek, Pitman Creek, and other nearby areas, these tree-lined neighborhoods have walking and running trails throughout. These homes, mostly built in the '70s, range in price from from the high $200s to $300s. Some homes even back up to a greenbelt, a sought-after feature for extra peace and quiet, and two parks are close by.
Close to Oak Point Park and Nature Preserve
If you like the idea of being close to Plano's largest park system, there are several neighborhoods surrounding Oak Point Park. You'll find homes in Ridgewood in the mid $200s and even some in the low $200s in Madison Estates. The 800-acre Oak Point Park and Nature Preserve features nearly eight miles of concrete trails and five miles of soft surface trail located along Rowlett Creek, as well as a pond for kayaking and paddleboarding.
Downtown Plano
While Plano's historic downtown and arts district doesn't boast single-family housing itself, neighborhoods adjacent to this small urban center can take advantage of an eclectic collection of shops and restaurants like the Plano Tortilla Factory & Cafe and Better Than Sex Desserts. If you need to commute to Dallas and don't want to drive, the Downtown Plano DART Station will whisk you via light rail in about 30 minutes. For more about living downtown, read about Plano apartments, coming up next.
WHERE WILL I FIND APARTMENT RENTALS IN PLANO, TX?
With new complexes "popping up everywhere," Terri says apartments are plentiful throughout Plano. According to Zumper, as of January 2021, the average rent for a one-bedroom apartment is $1,194, with an average size of 934 sq. ft. For a two-bedroom apartment, the average rent is $1,525.
If you like the idea of walking to local restaurants, bars, and shops and having great access to public transit, Downtown Plano is your best bet. There are several new apartment communities there, including Bel Air K Station, Morado Plano, Bel Air Downtown, and Junction 15. You can even snag a studio apartment for $855 at Bel Air K Station.
But maybe you work at one of the corporate headquarters in the Legacy West area in West Plano. In that case, you can check out The Grand at Legacy West, which is within walking distance of Toyota, JPMorgan Chase, Liberty Mutual, and other major offices. When work is done, you'll also be just steps away from shopping, dining, and entertainment options like RA Sushi and Blue Martini Lounge.
SCHOOLS IN PLANO, TX
Plano is big on education. In fact, it has 13 middle schools for sixth through eighth grades, six high schools for ninth and 10th grades, and three senior high schools for 11th and 12th grades. According to Niche.com, the Plano Independent School District (PISD) scored #12 out of 1,019 school districts in Texas. Terri can attest that Plano has solid schools, both on the east and west side of the city. "My four kids have gone through three of the major senior high schools in Plano," she says.
Planning your move
While you're shopping for homes, you may want to think how you're going to make your move. Learn about all your options with our Guide to Moving In and Out of Dallas and start getting organized with our ultimate Moving Checklist.
Get a Quote
Choose the service you need
Comments
Leave a Comment
Your email address will not be published. Required fields are marked *