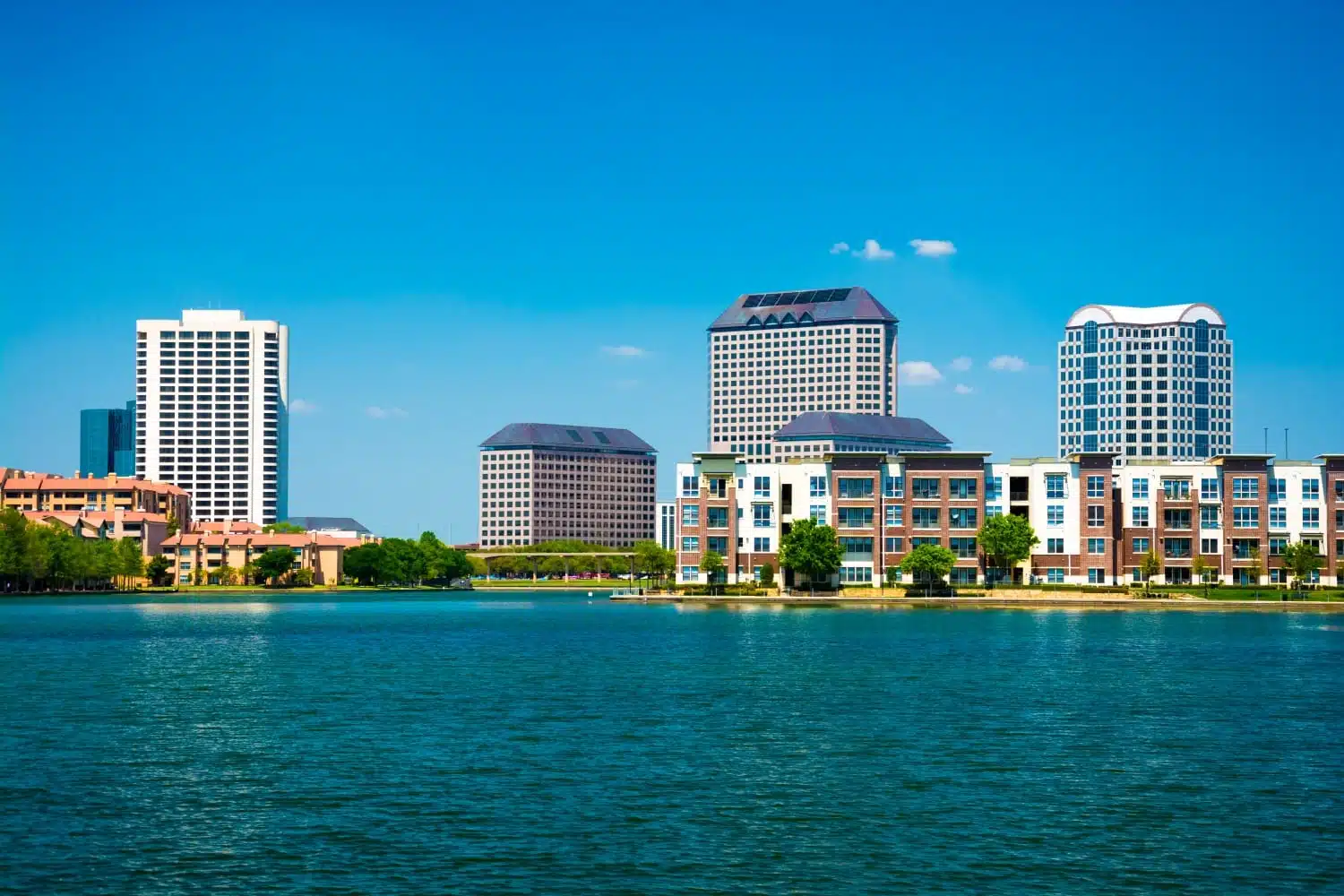 Living in Irving, TX - Las Colinas: Urban-Suburban Style Just 15 Minutes From Dallas
It's not a well-kept secret anymore – Dallas-Fort Worth has it going on. Whether it's the excitement of a big city, the appeal of down-to-earth neighborhoods, or the vast employment opportunities, DFW frequently earns distinction as one of the nation's best places to live.
If you're relocating to the DFW area, a great place to consider planting some roots is the vibrant, diverse city of Irving, Texas. Zoom in a bit closer, and you'll definitely want to explore Las Colinas, a massive urban and residential center within Irving that's become an economic powerhouse in North Dallas.
With a population of 238,000 and growing, Irving is a city with something for everyone. From older, more established neighborhoods to new construction, it has plenty of architectural variety and a wide range of price points. Longtime Irving resident and Ebby Halliday Realtor® Kimberly Macye says it best – "It's all here!" We asked Kimberly for advice to help people who are thinking about moving to Irving, TX.
First, let's take a look at why families and businesses are choosing Irving:
What's it like living in Irving, TX?
Irving residents get to enjoy the communal, family-friendly feel of a suburb with several urban amenities. Not only does it have more than 80 parks covering 2,000 acres, but there's also enough popular restaurants, bars, and shops to rival the big city.
That's why it attracts both families and young professionals – and not just from the U.S. "Irving is very diverse," says Kimberly. "Dallas is an international business hub. People come from all over the world to live here. Irving benefits from that cultural variety." In fact, Irving was listed 14th in the 2020 Most Diverse Cities in America and 40th in the 2020 Best Cities to Live in America.
Irving is a great city for those working in downtown Dallas. It's a short drive away – about 15 minutes if there's no traffic. Or you can use the Dallas Area Rapid Transit (DART) system, which has a station in Las Colinas.
Irving is also close to the Dallas-Fort Worth International Airport and Dallas Love Field, so business travelers can get to almost any domestic location with few hassles.
Top Irving, TX Neighborhoods
With a diverse city comes diverse neighborhoods, and that's certainly true with Irving. It has a variety of options to meet homebuyers' needs. For those who want amenities and crave structure, there are two master-planned communities: Las Colinas and Valley Ranch. These two areas make up most of North Irving -- or about half of Irving as a whole. For those who want more freedom over their home style and don't want to pay an association fee, there are two popular areas undergoing something of a renaissance -- South Irving and Central Irving.
For those who aren't familiar, a master-planned community is similar to a neighborhood with a Homeowners' Association (HOA) fee, but on a larger scale. A master-planned community has both recreational and commercial features, like parks, tennis courts, golf courses, stores, and restaurants. As with an HOA, there are regulations governing housing style, size, and lawn care. People who prefer living in a master-planned community enjoy its convenient amenities and enhanced safety features.
Las Colinas
The "Little Ranch of the Hills," Las Colinas began taking shape in 1973 from the Ben Carpenter Ranch, covering 12,000 acres with a combination of homes, businesses, schools, and recreation spaces. It also happens to be the place Kim calls home, along with about 45,000 other residents who take advantage of its wide range of housing options, from modern apartments to large family homes. While Las Colinas is considered a more affluent, upscale area, there's a wide range of home prices, from the $100,000s to $2.5 million.
Las Colinas is a favorite area for new homeowners because of its cultural, professional, and entertaining atmosphere. Not only is it home to several Fortune 500 companies and close to the Dallas-Fort Worth International Airport, it's got tons of recreation options. Home to Lake Carolyn, award-winning golf courses, and the prime music scene in Dallas (more on that later), it blends the perks of a suburb with the amenities of an urban area.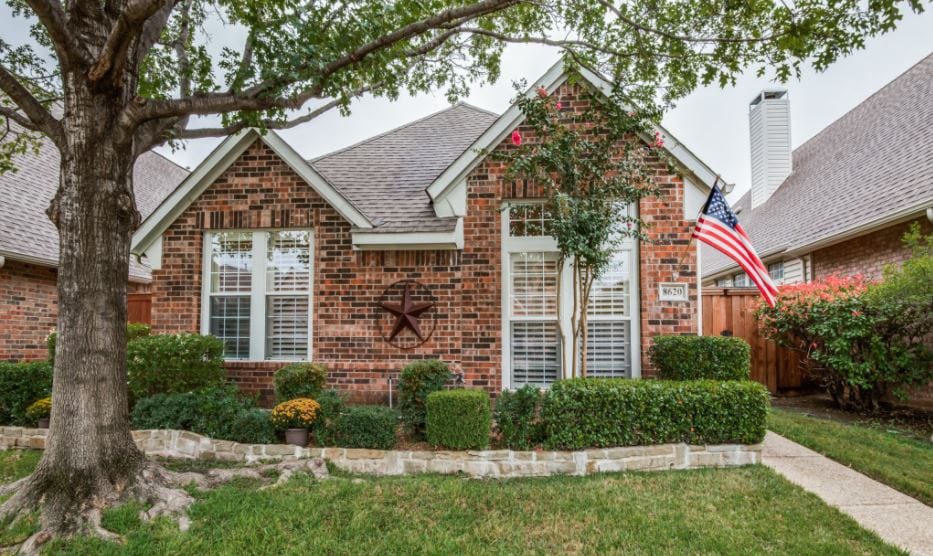 Valley Ranch
Valley Ranch has its own slogan: "More than an address. A lifestyle!" And that is certainly true for this 2,400-acre community which, like Las Colinas, was once a cattle ranch. Valley Ranchers stay active, as is evident by their indoor recreation center, aquatic center, parks, playgrounds, and more than five miles of canal walkways. Not only are these canals scenic, they're practical. Since the area is flat, the canals protect the land from flooding.
In addition to thousands of homes, Valley Ranch has tons of local businesses, adding convenience for residents.
Home prices in Valley Ranch typically range from $200,000 to $650,000, including mostly single-family homes with a handful of upscale townhome and condominium communities. There are also a good selection of rental apartment options.
South Irving
For those who like their neighborhoods to come with a touch of history and are looking for a house outside the confines of a master-planned community, South Irving is an alternative that's gotten a lot more attention in the last five years. This area of the city is where Irving was originally founded in the early 1900s and has a lot of character and charm. But don't think you'll be stuck in the past -- there are plenty of modern shops, parks, restaurants, and events.
South Irving is made up of mostly single-family homes like those in the popular Hospital District and Heritage Park area. This is a more affordable option for homebuyers, as prices are in the $200,000 range. There are also plans for major new development, with government incentives to build more high-density housing to meet the demand for more affordable single family and multi-family options.
Central Irving
North of SH 183 going west towards the DFW International Airport, Central Irving has many established residential neighborhoods with single and multi-family housing options. The area is home to many shops and services including grocery stores, doctor and dentist offices, and other private businesses.
Rental Apartments in Irving, TX
While Irving features mostly single-family homes, there are plenty of rental opportunities, especially in Las Colinas and Valley Ranch. This is a popular option for young professionals who want to be close to Dallas but not in the heart of the city. Average rent in Irving runs about $1,200 a month for an 850-square-foot apartment, according to RENTCafé.
"Because there are lots of young professionals transferring to Dallas now, I see more short timelines and quick rental needs these days," says Kimberly. "While there aren't many single-family rental properties – these tend to go off the market quickly – there are many rental options ranging from budget to luxury."
Schools in Irving, TX
There are three public school districts in Irving: Carrollton-Farmers Branch Independent School District, Irving Independent School District, and Coppell Independent School District.
For those interested in private or charter education, some top-ranking schools include Cistercian Preparatory School (named the seventh-best private school in all of Texas by Niche), The Highlands School, the Islamic School of Irving, and North Hills Preparatory.
"Because Irving has such great schools," Kimberly says, "I'm able to build home searches around particular school districts. And because the districts are large, there are a wide variety of housing options."
While some people are attracted to Irving's quality primary educational offerings, some move to the area for higher education. Irving is the home of the University of Dallas, which brings a lot of undergraduate and graduate students to the area.
Top Things to Do in Irving, TX
Like many of us, Texans love good food and good music. And there's no better place to get both than the Las Colinas Urban Center. Not only are there dozens of restaurants with various types of cuisine, but you can also hear some great live music at the Toyota Music Factory. For larger concerts at the Factory, there's The Pavilion, a 250,000 square-foot development with an indoor-outdoor amphitheater. For smaller shows, there's the Texas Lottery Plaza, an open-air venue.
Interested in the theatre? Check out a performance at the Irving Arts Center, a 10-acre complex featuring two theaters, four galleries, and a beautiful sculpture garden. If a movie is more your speed, there's no better place than the Alamo Drafthouse.
If you're the outdoorsy type, Irving has tons to offer. Take a walk on the Campion Trails, a 22-mile greenbelt or try some stand-up paddling in Lake Carolyn. There are also four 18-hole golf courses in the area if you want to hit the links.
Planning Your Move
Whether you're already a Texan and you're just relocating from another part of the state, or you're moving to Texas for the first time, we hope this article has helped you along your journey. We also recommend our ultimate moving checklist for staying organized and on track. Happy trails!
---
LB Gabriel is a freelance writer and frequent PODS blog contributor. When she's not on a deadline, you can find her on a tennis court or golf course.
Get a Quote
Choose the service you need
Comments
Leave a Comment
Your email address will not be published. Required fields are marked *