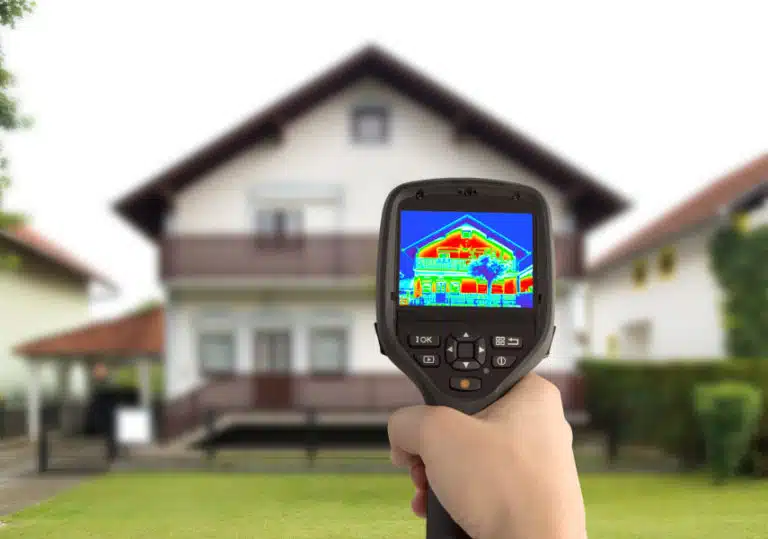 Home renovations that help save energy — and money
From quick and easy tweaks to major household upgrades, home renovations that promote energy efficiency are good for your wallet. And as we work toward a greener future, any effort to conserve precious resources and reduce greenhouse gases is a step in the right direction for the environment, as well. 
If you're renovating with an eye toward selling your home, in particular, efficiency should also be on your must-have list. "Appliances and materials that save energy and money are definitely selling points," says Tampa Bay area real estate agent Neyshika Tellis, "especially in today's real estate market." 
But what energy-conserving home renovations should you start with? And can you really save money with small changes? We looked into a few of the most common questions about lowering your utility bills with renovations. Here's what we found.
How can I reduce my utilities expenses without making major changes?
When it comes to lowering costs, small steps can surprisingly go a long way toward home energy-efficiency improvements. For starters, do what your mom always tried to get you to do: Turn off the lights when you leave a room. Seems minor, but when you multiply that one light by the average household's more than 40 light bulbs, the price tag adds up. And swap out the incandescent bulbs for LEDs (light-emitting diodes). They are at least 75% more efficient and last up to 25 times longer than traditional light bulbs, so that's an easy way to start saving.
A few more ideas:
Seal it up: Make sure your window sills and panes are properly sealed, with no gaps between the panes and the frames to let air in or out. This may require weather stripping or, in areas with extreme temps, storm windows. (You can also replace windows, but we'll get to that in a bit.) "Especially in an older home, caulking air leaks is important," Tellis says. "You don't want to feel any kind of breeze or change in temperature when you walk by a window or a wall."
Clean it out: You might be a little apprehensive to find out what lurks inside your walls and ceilings. But suffice it to say, cleaning out the ducts can make a big difference in your energy efficiency. Get rid of any possible blockages, and your system doesn't have to work as hard — or cost you as much — to move air. And the same goes for your air filters. Replace them regularly (depending on your system, once a month to every three months) to make sure air flows freely.
Turn it down: We're not saying you should take cold showers, but turning the temp down on your water heater just a tad can go a long way toward saving energy — and money. Just a small change from 140° to 120° Fahrenheit, which is still plenty toasty, can save you up to 10% on your utility bill. Bonus: Turning down the heat reduces mineral buildup and corrosion. What does that mean? In the long run, more savings for you.
What tech innovations can I use to save energy and money in home renovations?
Smart technology makes a significant difference in your household savings. A smart thermostat, for instance, can keep your home climate consistent, trigger automatic window shades in the heat of the day to help to keep the home cool and save A/C energy consumption, and adjust to pre-set temperatures that make sense for your family's comfort. Smart tools can also monitor your energy usage over time to identify potential savings measures.
Should I make larger home improvements to reduce energy consumption?
Before turning over your credit card for new appliances, it's wise to have a professional conduct an energy audit on your home. What improvements can you do at home to reduce energy consumption? An energy auditor can tell you exactly what your home needs. Many regional utility companies offer these assessments for customers, providing a thorough look at your entire home: gaps in your walls and windows, inefficient appliances, plumbing leaks, roof problems, and structural issues, to name a few. And they'll give you suggestions to fix everything, too. In fact, there are dozens of options for home renovations that make a big difference in your energy use and your bill. Yes, these are investments, but that means you'll reap a return, which takes the sting out of the initial outlay.
What are energy-efficient renovations?
Not surprisingly, some of the most effective home improvements for energy efficiency involve the structure of the house — walls, pipes, flooring, and roofing. To get the best return on your investment, here are a few renovations to consider:
Window replacement: It seems obvious that windows account for significant heat and cooling loss, particularly in older homes. However, replacing single-pane windows with ENERGY STAR-certified efficient windows can save you as much as $583 per year (depending on the climate where you live, of course). Be sure to hire an experienced, legit installer, though. Check reviews, make sure they're insured, and, if possible, get personal references.
Additional insulation: Redoing a fixer-upper or renovating your home is the perfect opportunity to augment your insulation. Spray foam insulation, in particular, helps keep out cold air when things get blustery — and it's so thoroughly crack-sealing that it helps to keep out bugs and moisture, too. Be sure to consult a professional for your insulation installation, though; it can be toxic if used improperly.
Upgraded HVAC: Upgrading to a proper heating, ventilation, and air conditioning system makes a huge difference in your home efficiency and, obviously, your bank account. When you're selecting the right one for your home and your climate, there are four ratings to consider — always with the guidance of a professional:
Do solar panels raise the value of your home?
Yes. Each kilowatt of solar panels installed are said to increase the resale value of a home by an average of between $4,020 and $5,911. As the technology becomes more widespread, thanks to federal and state incentives (see below) and growing concern about future sources of power, buyers are likely to begin adding solar to their must-have lists. And home selling prices are reflecting that willingness to pay: A solar home's price tag is nearly 4% higher than comparable homes without it.
How can I save money on home upgrades?
While some of these improvements may seem pricey up front, keep in mind that you're making an investment in your home and also in the environment. "Solar panels are a one-time expenditure," says Tellis. "So there's an up-front cost, but you end up saving over the long run."
There's also currently a 26% federal investment tax credit for solar panels, along with rebates provided by several states — both of which make the prospect of letting the sun power your home even more appealing.
Switching to ENERGY STAR-certified appliances can help you save money in the long run, too. With the help of the program and its partners, Americans saved nearly 500 billion kilowatt-hours of electricity in 2019 alone. In dollars, that amounts to $39 billion the country didn't have to spend on energy.
Looking for more ways to improve your home and save money at the same time? Visit the PODS blog for guidance on how to organize your stuff, make your kid's room delightful, and more — all on a budget.
Special thanks to Neyshika Tellis — Tampa Bay, Florida real estate agent with Charles Rutenberg Realty — for providing her professional insight for this article!
---
Shannon Jacobs is a Tampa-based freelance writer and frequent contributor to the PODS blog. She has lived in Atlanta, the Berkshires, and Nashville, but always returns to the warmth of Florida's Gulf Coast.
Get a Quote
Choose the service you need
Comments
Leave a Comment
Your email address will not be published. Required fields are marked *