Take advantage of our limited time offer. Enter promo code HOLIDAY25 to save up to 25%.
See offer details
.

PODS Moving & Storage Portland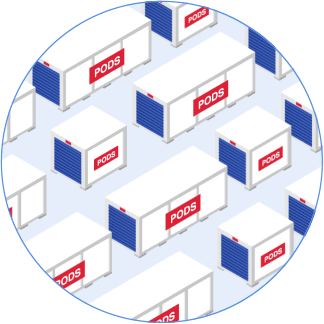 This may take up to 30 seconds.
We're searching over 200,000 containers to find you the best price.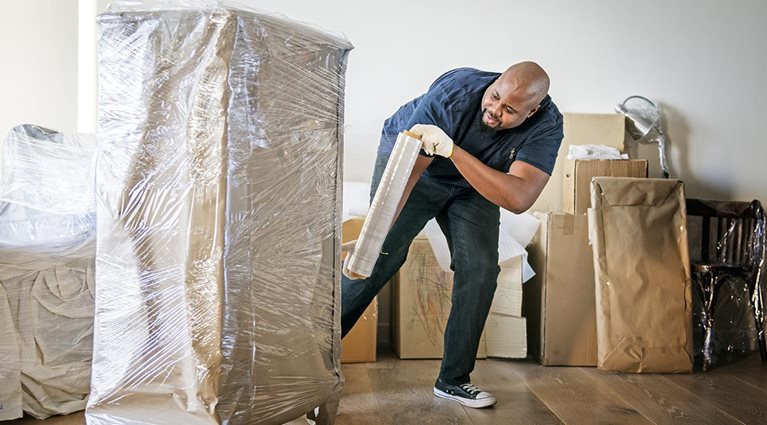 Portland Moving Solutions
Ready to move to Portland, Maine? PODS offers
portable containers in multiple sizes
for both local and long-distance moves. We'll deliver a container for you to load at your convenience. Keep the container at your home for as long as you want, or opt for PODS to move it to a
Storage Center nearby
. With flexible pick-up and delivery options, PODS is the right move for your move.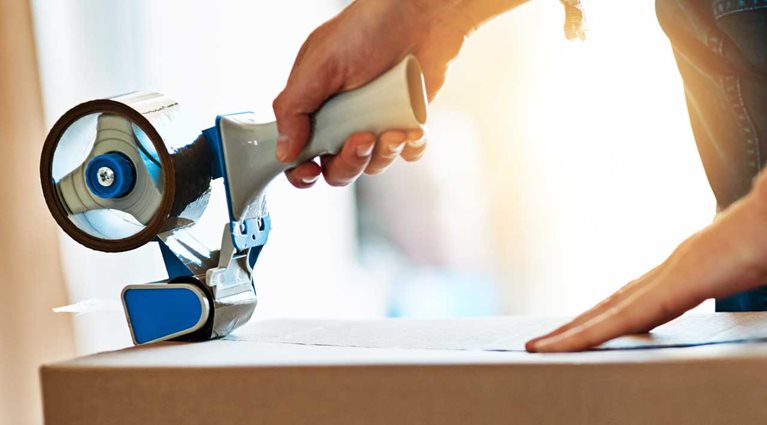 Portland Storage Solutions
Whether you need more time to unpack or extra storage during a home organization project, PODS has storage solutions that fit your needs. Rent a PODS portable storage container by the month and take all the time you need to find the perfect neighborhood in Portland, or make updates before moving in. With both off- and
on-site storage options
, PODS offers solutions that fit your needs and your schedule.
More about Portland@Model.Title.HeadingType>
With a population of nearly 66,000, Portland is Maine's most populous city, and more than a third of the state's residents live in the Greater Portland metropolitan area. Portland is on a peninsula that extends into the Casco Bay and includes a perpetually busy waterfront. When you're transitioning to life in Portland, let PODS help reduce your stress with
flexible moving
and storage solutions.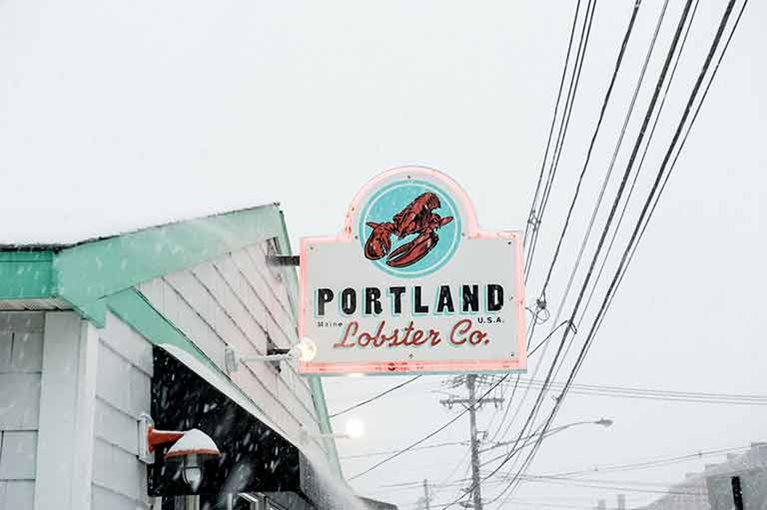 Moving to Portland
The moving and storage solutions offered by PODS give you the flexibility needed to take your time finding the best neighborhood to meet your needs. That may mean living near a park or your child's school.
One of the greatest things about Portland is no matter where you are, it's usually possible to reach the downtown area in no time at all. If you'd prefer to live close to downtown but away from its noise and traffic, consider living in Back Cove. It's across from the tidal basin on Portland's north side. Alternatively, if you'll be commuting into and out of Portland for work, think about settling in Libbytown. It's on the southern edge of Portland and close to the interstate. Libbytown offers recreational facilities for residents, including a skate park and swimming pool.
If you love historic homes and lovely views, the West End district is worth a look. It provides glimpses of the Fore River and the White Mountains when you stroll down the grassy Western Promenade, plus plenty of tree-lined streets to help you appreciate nature. Many of the residences here were built in the 19th and 20th centuries and feature well-maintained yards.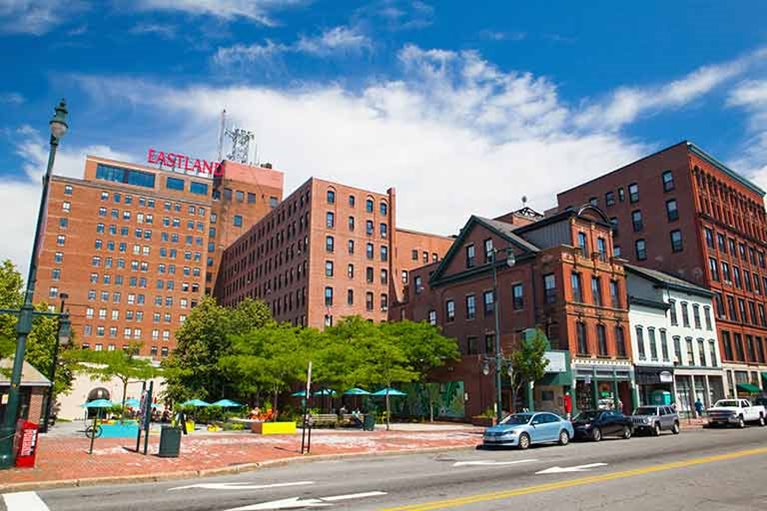 Things to Do and See in Portland
After using PODS for moving and storage help, it's time to turn your attention to the enticing assortment of attractions in Portland. Enjoy them while treating yourself to a solo outing, or make a day of it while your partner or kids come along to join in the fun.

Built in 1807, the Portland Observatory is the last surviving maritime signaling tower. It's a place where you can take in the splendid views of the nearby harbor during any season. Also plan on spending a significant amount of time in the vibrant Old Port district. While there, notice the cobblestone streets and brick buildings, many of which have been there since the 19th century. When hunger pangs strike, treat yourself to fresh lobster at one of the many restaurants, then indulge in retail therapy by checking out the boutique shops.

It's worth venturing into the downtown area and exploring Victoria Mansion, too. Erected in 1860, this former home is now a museum, and boasts 90 percent of the original interior decor. Using historic photos, curators have painstakingly restored the mansion to its 19th century glory.

No matter your background or interests, you'll find plenty to entertain you in Portland, Maine. Whether you're moving from across town or across the country, PODS portable containers offer the time and space you need with the control you want. PODS also provides commercial moving and storage solutions for various businesses in Portland, Maine. Reduce stress during your move to Portland by choosing PODS for your moving and storage needs.
Serving the greater Portland area
| Acton | Alfred | Alton | Alton Bay | Auburn | Bailey Island | Bar Mills | Berwick | Biddeford | Biddeford Pool | Bowdoin | Bowdoinham | Bridgton | Brunswick | Bustins Island | Buxton | Cape Elizabeth | Cape Neddick | Cape Porpoise | Casco | Chebeague Island | Cliff Island | Cornish | Cumberland Center | Cumberland Foreside | Danville | Durham | East Baldwin | East Livermore | East Parsonsfield | East Poland | East Wakefield | East Waterboro | Effingham | Eliot | Falmouth | Freeport | Fryeburg | Gorham | Gray | Greene | Greenwood | Harrison | Hollis Center | Kennebunk | Kennebunkport | Kittery | Kittery Point | Lebanon | Leeds | Lewiston | Limerick | Limington | Lisbon | Lisbon Falls | Livermore | Livermore Falls | Long Island | Mechanic Falls | Merepoint | Minot | Moody | Naples | New Gloucester | Newfield | Newry | North Berwick | North Bridgton | North Monmouth | North Sandwich | North Turner | North Waterboro | North Waterford | North Yarmouth | Ocean Park | Ogunquit | Old Orchard Beach | Orrs Island | Parsonsfield | Peaks Island | Phippsburg | Poland | Portland | Pownal | Raymond | Sabattus | Saco | Sanbornville | Sanford | Scarborough | Sebago | Sebago Lake | Sebasco Estates | Shapleigh | South Berwick | South Casco | South Freeport | South Paris | South Portland | South Windham | Springvale | Standish | Steep Falls | Topsham | Turner | Turner Center | Warren | Washington | Waterboro | Wells | West Baldwin | West Kennebunk | West Minot | West Newfield | West Poland | Westbrook | Windham | Wolfeboro | Wolfeboro Falls | Yarmouth | York | York Beach | York Harbor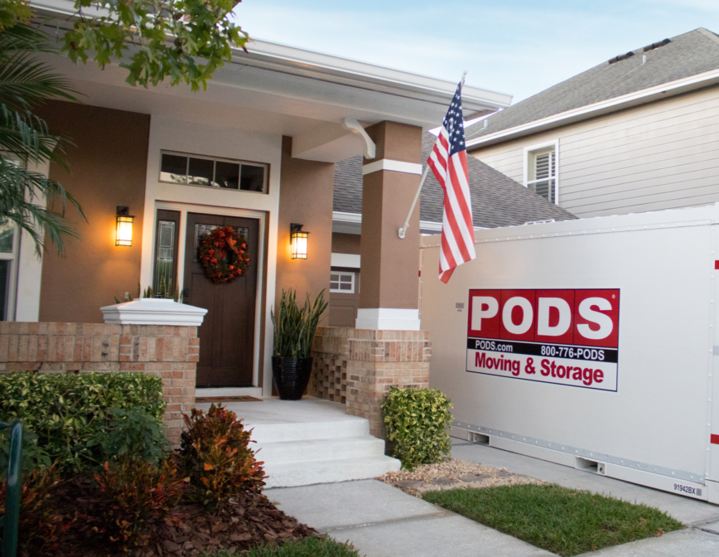 Portland moving and storage
Storage Facilities Near Me
Gardiner ME
6 Commerce Dr, Gardiner, ME
Gardiner, ME 04345
Portland 2 Madison
1 Madison Street
South Portland, ME 04106
*Limited service areas may apply. Please call PODS for service availability.