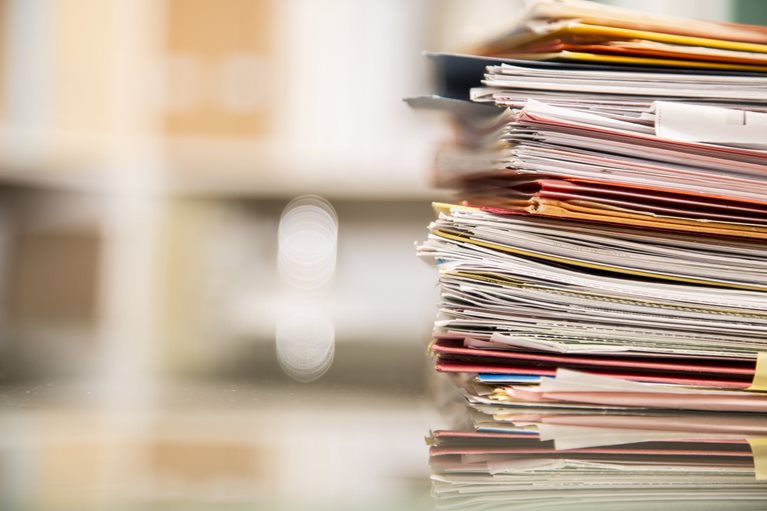 How PODS Can Keep Your Clients' Information Secure in a Move
When your business handles sensitive and confidential information during an office move, mistakes are not an option.
Cybersecurity may be the focus of much discussion in trade magazines and mainstream news, but the security of physical documents remains equally important. The Federal Trade Commission notes that when business data is compromised, it's often the old-fashioned way via lost or stolen documents, not digital hacking.
Employers collect substantial personal information from employees, including records with Social Security numbers, bank account information, background investigations, and W2 forms. Potential mishaps include identity theft, corporate espionage, burglaries, or accidents.
If you aren't careful during a move, one errant folder or file box could risk exposing vital client information, potentially risking your business. And the business might be held liable if this information is stolen, according to the Society of Human Resource Management.
But not all paper storage options are as secure as they seem.
Typical Self-Storage Risks
Some businesses choose to store equipment and files at a self-storage company during a move, often because they aren't moving into their new facility immediately. Perhaps some areas of the new office need to be renovated, for example, and it's easier to start emptying closets now.
But a self-storage facility may not be the most secure option, or secure enough for your business records. A survey of self-storage facilities found that 8.9 percent reported a burglary, notes the Self-Storage Almanac. That's a higher risk than many businesses are comfortable with. Even if a firm is highly insured, the process of filing a claim and getting reimbursed takes time.
There's also weather risks. While many self-storage facilities advertise the security of their units, water and wind sometimes wreak havoc. A New Jersey Advocate columnist highlighted one example, of a man who lost a household worth of furniture due to water in a storage unit. Scores of such stories exist. As bad as losing a mattress might be, insurance may cover part of that cost. Vital legal records, however, aren't so easily replaced.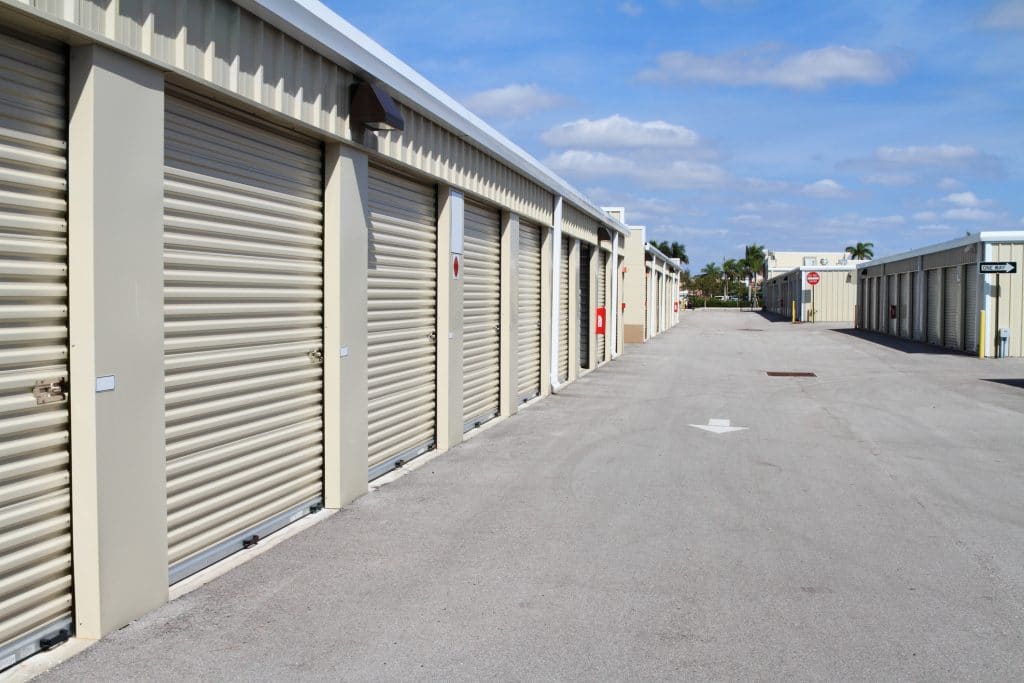 Moving Can Be a Big Liability for Businesses
Not only can self-storage during a move be a liability, but the act of moving confidential files and other resources can be risky too.
Take hiring a moving company — you often don't know who is loading your supplies or driving them from location to location. The Federal Motor Carrier Safety Administration receives 3,000 to 4,000 complaints annually about moving companies. Some of those complaints involved fraud or lack of background checks on drivers. In other cases, customers discovered that some of their belongings — which were supposed to be put directly into a storage locker — were missing.
Recently the Department of Justice charged 12 people in an alleged racketeering ring via questionable moving companies. They created fake online reviews for fake companies and then bumped prices once items were on their moving trucks, essentially holding items hostage. Imagine personal data like customers' Social Security numbers locked in a truck by someone demanding more money.
Even the U.S. military struggles with this issue. The Associated Press reported that military families had suffered thefts, carelessness, and dishonesty from moving companies and delivery trucks hired by the government. Some items were supposed to be placed in storage, but instead disappeared. More than 100,000 military members and supporters signed an online petition demanding improvements to the relocation process.
These are risks that businesses simply cannot take. You need to know you can trust the people you hire to move your business.
PODS Can Oversee Your Move for You
With PODS, you're able to load and organize your own files into your container. From shipping across town or across country, the PODS Business Solutions Team is trained to handle the requests of even the largest enterprise clients.
With years of experience, each one of our specialists functions as an extension of your business, giving you extra space at a secure storage facility when you need it. PODS can help manage employee and equipment relocation for your company across the country with full-container moves. With direct billing and inventory management, you can easily keep track of everything you have stored.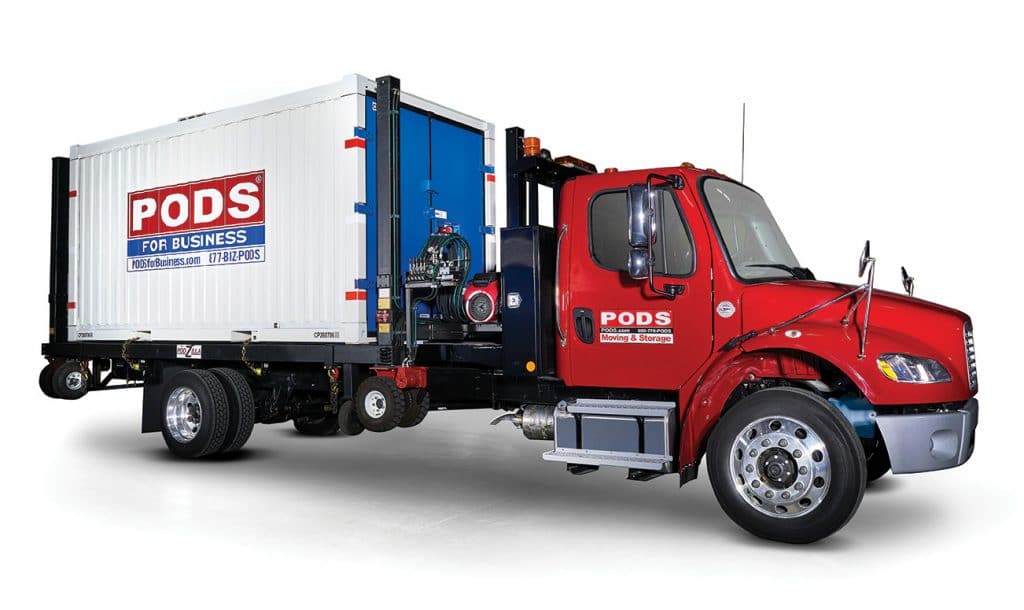 Consider upgrading your move by using a new all-steel PODS Commercial container. These PODS containers have easy-to-open doors, but added security features including an internal vertical locking bar, giving customers a choice of three locking options. They also come with back wall vents, a high-strength corrugated roof, and an anti-condensation ceiling coating. The all-steel walls are two to three times stronger than traditional steel panels, and they have pry-resistant hinges on doors made with galvanized steel.
Secure Storage That You Can Access Anytime
For smaller moves, a PODS container could be deposited at your business site so you can then load it — a container fits in a standard parking space. PODS will move the container wherever it's needed using the PODZILLA level lift system that keeps everything protected and minimizes shifting. It can then be taken to one of our storage facilties, and remain there safely, or moved to a new site.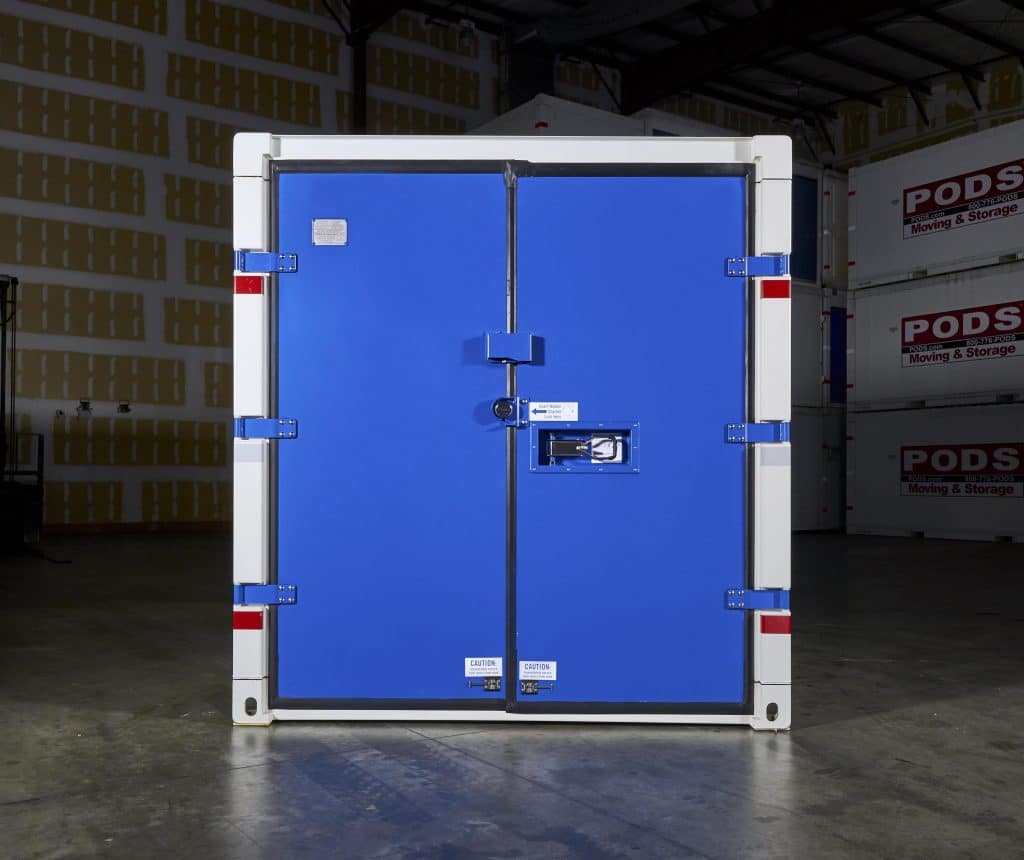 Simply give 24-hours' notice, and PODS will deliver your container from storage to your preferred location. You can fill the container or remove items at your pace, then have the container returned to the PODS Storage Center. Because these centers are secure, you're the only one who can access your items.
Let PODS take the headache and worry out of your business's move, whether it is employees or paperwork that you're moving.
[maxbutton id="1"]
Get a Quote
Choose the service you need
Comments
Leave a Comment
Your email address will not be published. Required fields are marked *