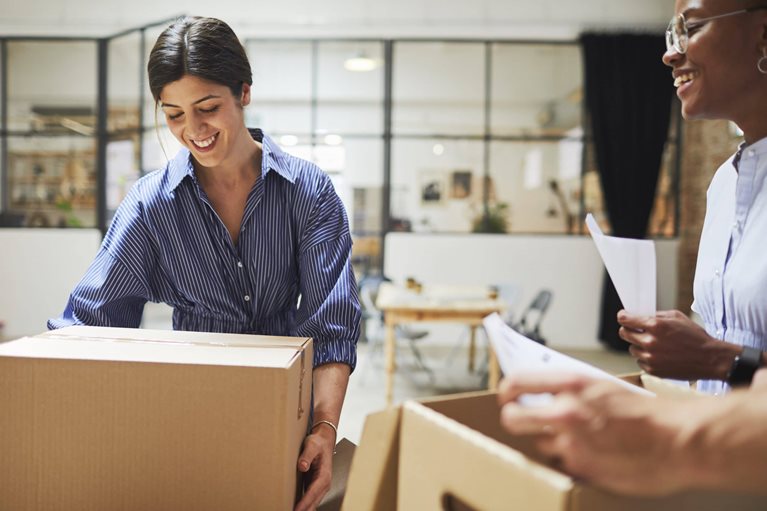 Corporate Relocation Done Right: Moving Office Locations for Better Business Outcomes
Companies may move locations for tax incentives, lower real estate costs, access to talent, or to increase their office footprint, downsize their operations, and more. Organizations like North Face, Dyson, and Honeywell are relocating their headquarters this year to position themselves to scale their operations for future growth.
But relocating company headquarters can negatively impact productivity, as employees work through the moving logistics, and can distract executives from their key business priorities, for the same reason. From packing up your existing office and inventory to transporting and unpacking everything at the new location, moving is a detail-oriented and labor-intensive process that only gets more difficult as your company grows.
Here's how to plan your organization's relocation to ensure it's on budget, there's no loss of inventory, and the entire transition runs smoothly.
Empower a Corporate Relocation Team
Start the relocation strategizing process by building a team of human resources and management staffers as well as policy and legal experts and relocation vendors. This team will be responsible for creating a corporate relocation plan that addresses key decisions and timing considerations.
In addition, they'll be responsible for executing this plan while adhering to a budget, and managing everything from transferring utility services to packaging and labeling employee possessions and office furniture. Team members should ideally have skills in HR or office management best practices, previous experience an office relocation, and have the bandwidth to provide the necessary support the project will demand.
Partnering with a corporate relocation firm or consultant can help with everything from managing legal considerations to moving inventory, as many companies don't have the expertise or resources to complete each step of the process internally.
Leadership and human resources should build a multi-disciplinary team with familiarity of the new office space, as well as expertise in real estate, accounting, talent management, legal and policy considerations, internal communications, and logistics.
Develop a Plan of Action
The relocation of a company's headquarters can be a reactive business decision, but it doesn't need to be with the right plan in mind.
Approach this process proactively by having your corporate relocation team create a plan that outlines the top considerations of the move to minimize the disruption to the company's daily operations, maximize the efficiency of the move, limit the impact on staffers, and closely monitor the budget.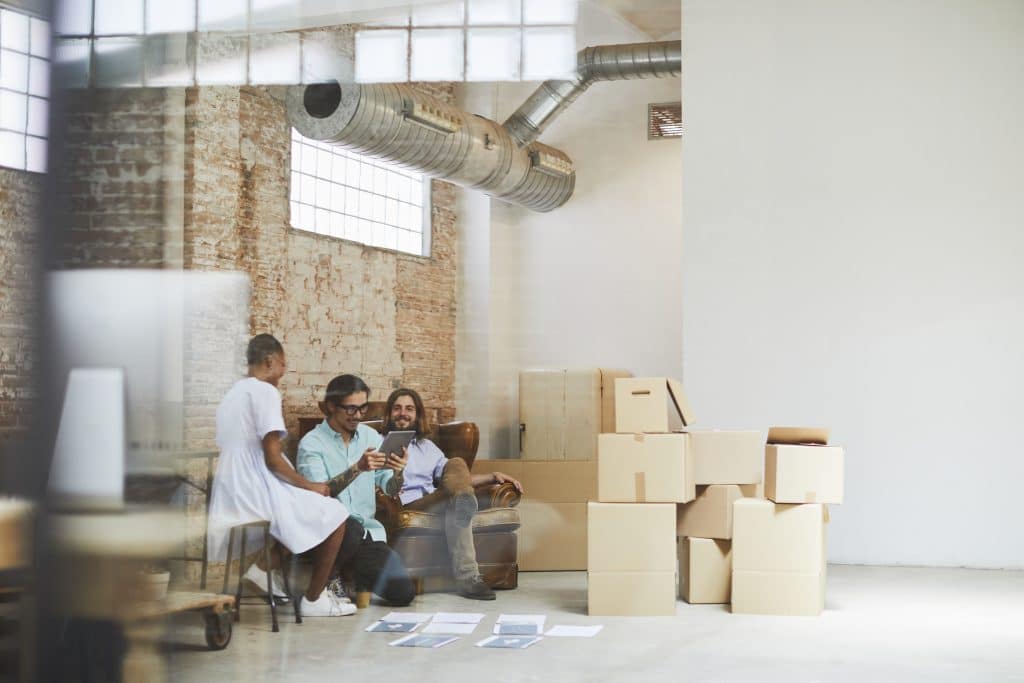 Here are the top considerations to keep in mind during the relocation process:
Choosing the ideal location for the new office is the primary decision that needs to be researched and defined in this plan. "Corporate progression is inherently predicated upon location choice," said Jonathan Harrison, who specializes in commercial real estate at McCall & Almy.
Define the benefits your organization wants from a new location, like reduced overhead, lower taxes or access to more operating capital. It's essential that the relocation accomplishes your objectives.
Next, map out each step of the relocation strategy with a budget and timeline. These steps include selecting a new location, ending the lease or selling the office at your existing location, identifying necessary build-outs and remodeling the new office, and seamlessly moving employees, furniture and inventory.
For example, Deloitte suggests setting the move date based on when families can move (during summer break), company recruitment needs, business seasonality, and finances or tax implications.
Build or Renovate?
Relocating your business requires either the construction of a new office or renovating an existing office space to meet the needs of your organization. According to Diana Robinson, a certified moving consultant, reviewing the five B's — building, budget, brand, behaviors, and beauty — can help guide the process for choosing whether to build a new office or renovate an existing one.
From a building perspective, review the available office space in the area you're looking to move to, as well as any development opportunities that exist.
Next, reference your relocation team's budget to narrow down available building and development options.
Consider how those options align with the company's brand, and how the location will impact the organization?
Think about where will your employees live, and what will their commutes look like?
Lastly, remember that the office design reflects the company's culture, and can impact employee morale. Partner with architects and contractors to create an office space functional and aesthetically pleasing.
Moving Office Locations Strategically
Finally, the move. The goal: minimize disruptions to the company's workflow. Identify a moving company that provides flexible logistics solutions like packing, transportation, unpacking, and inventory storage.
PODS can help manage your relocation strategy by picking up your inventory, moving it to your new headquarters and storing it on-site as necessary. The portable containers provided by PODS can also move everything from office furniture to commercial equipment over short distances or cross-country. You can take as long as you need to unload goods, maximizing your moving flexibility.
Collaborating with a corporate relocation partner like PODS guarantees the timely delivery and storage of company goods, which is one less detail for your organization to manage. By building a relocation team, outlining a plan that includes new office construction, and relying on a trusted moving and storage company, your organization can better control costs and minimize disruption from a relocation.
[maxbutton id="1"]
Get a Quote
Choose the service you need
Comments
Leave a Comment
Your email address will not be published. Required fields are marked *