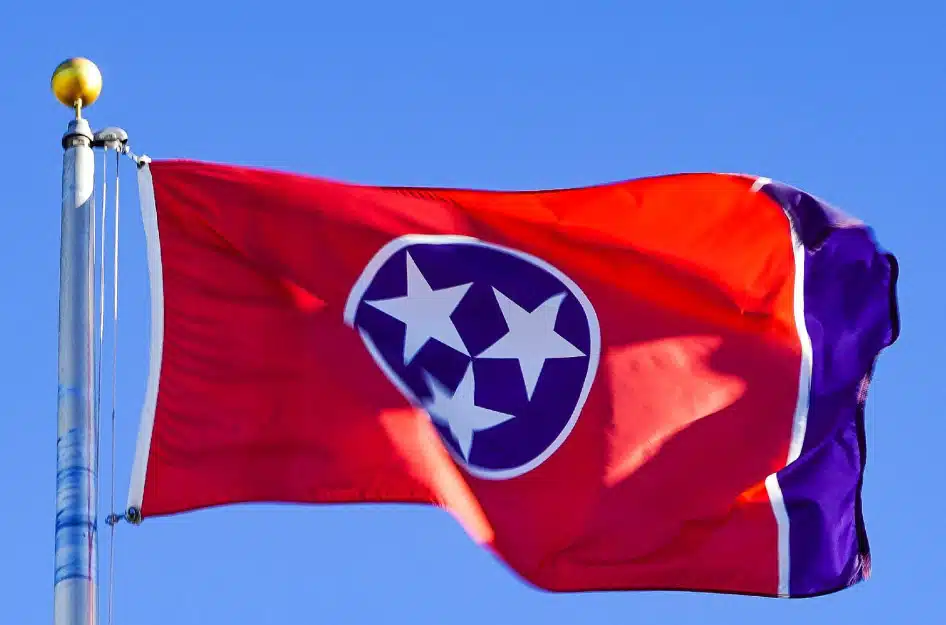 10 Small Towns in Tennessee that Give Nashville a Run for Its Money
You've heard all about Nashville and how it's the best place to live in Tennessee. Well, for some, it is. But what if the glitter and glam of Music City isn't your thing, but you're still intrigued by life in the South — especially in small towns in Tennessee?
You're in good company.
Big Cities vs Small Towns in Tennessee
There are obvious perks to living in one of Tennessee's big cities, such as Nashville or Memphis — easy access to entertainment, top-rated restaurants, more job opportunities, and so on and so forth. But there are also downsides. The cost of living (housing in particular) is significantly higher in the city, there's more traffic to contend with, more noise, more crime, less natural beauty, and less peace and quiet.
On the flip side, we have small Tennessee towns. The crime rates tend to be lower, housing is often more affordable — actually, everything is often more affordable, southern hospitality is rampant, and scenic views and wooded wonderlands are a part of daily life.
Between 2020 and 2021, the census reported that Tennessee added around 57,000 residents. This is on top of the nearly 565,000 people that moved here in the ten years since the last census. And after the pandemic's Great Migration, word spread that some of the best small towns to live in Tennessee were also the best places to raise a family and retire. People from all over the U.S. packed their bags and now call the Volunteer State home.
The Best Small Towns in Tennessee - FAQ
Now, let's answer some of the most frequently asked questions about the best small towns in Tennessee.
Q: What is the best small town to live in Tennessee?
A: As usual, it depends on your priorities. Retirees who want to slow down might prefer Lynchburg to Murfreesboro. On the other hand, if you're a parent to young children, Hohenwald might be the sweet spot.
Q: What is the cheapest city to live in TN?
A: On our list, Paris fits the bill. The average monthly rent is $438, and the typical home value is $173,311.
Q: What is the most beautiful town in Tennessee?
A: Trick question! There are too many to choose just one! However, a dependable answer is the iconic mountain town of Gatlinburg. You can also make a case for pretty Jonesborough, too.
Q: What is the cheapest and safest place to live in Tennessee?
A: Try Lynchburg. Neighborhood Scout says it's safer than 67% of U.S.cities, making it one of the safest small towns in Tennessee. Plus, the typical home value is under $300,000.
Q: What are the downsides of moving to Tennessee?
A: Again, your preferences matter. For example, if public school education concerns you, note that Tennessee is ranked #33 in the country, according to the U.S. News & World Reports. And some newcomers feel diverse politics are important. Best Neighborhood says Tennessee is a solidly red state.
Q: Where is a nice place to retire in Tennessee?
A: Dayton could be an excellent fit, thanks to easy access to world-class fishing and proximity to a small college that offers cultural learning opportunities.
Q: Who's moving to Tennessee?
A: According to MoveBudda, 22% of new Tennessee residents left California for greener pastures, rolling hills, and mountain views. So, don't be surprised if you settle in a small town or small city in Tennessee and your new neighbor doesn't speak with a sweet, southern accent — there's a good chance they're from California.
Q: Why are people moving to small towns in Tennessee?
A: Basically, affordability. Residents don't pay state income tax on salaries or wages. And the cost of living is hard to beat. The Bureau of Economic Analysis reported that Tennessee's prices ranked the 10th lowest in the country in 2021. And at 90.9%, the prices were about 9 percent below the U.S. average.
Best Small Towns in Tennessee
Small towns and Tennessee go hand in hand, so we've compiled some of the best small towns in Tennessee to raise a family or retire.
1. Gatlinburg, TN
You probably can't tell from Gatlinburg's robust tourism campaigns, but Gatlinburg only has about 4,000 residents. This small town in Tennessee takes on the characteristics of a bustling big city, thanks to ample tourism dollars that flow in each year. As a full-time resident, you'll learn to make peace with millions of visitors that want to soak up the Appalachian culture — especially during the summer and fall. But when tourist season slows, you'll have plenty of free sidewalk space to explore and sample local homemade candies like taffy and fudge.
The Great Smoky Mountains National Park is the biggest draw to the area, but Gatlinburg has so much more to offer, like high adventure rides, a mountain tram, snow sports, calendars packed with unique festivals, and, of course, the beloved Dollywood entertainment park nestled in nearby Pigeon Forge.
2. Cookeville, TN
Cookeville is an outdoor person's wonderland. There are rivers to follow, waterfalls to explore, and plentiful wooded trails to hike. But Cookeville's charm also includes a quaint downtown area lined with locally owned shops and restaurants, including fan-favorite The Market on the Square, packed with homeware and gifts. Fitness buffs, take note: Cookeville is home to the World's Fittest Man, four-time CrossFit Games champion Rich Froning. An entire fitness and wellness industry has blossomed from his influence.
Cookeville is a popular Nashville suburb, and the capital city is about an hour away. The convenient MIddle Tennessee location is ideal for a quick trip into the city for a concert, a girls' night out, or a guided tour through historic Nashville.
Did Nashville catch your attention?
It's a gorgeous city, so it's hard to ignore. Even though Nashville isn't a small town, it has small-town vibes, thanks to the welcoming people, relatively affordable housing prices, and efforts to stay true to the city's Southern heritage. The PODS Blog has more information about moving to Nashville, including 12 Things to Know About Living in Nashville, TN.
3. Jonesborough, TN
Jonesborough has a lot going on, considering the small population size. You might think it's due to the advantageous location, sitting in the middle of three larger cities: Kingsport, Johnson City, and Bristol, but Jonesborough holds its own, touting two distinct titles: The Oldest Town in Tennessee and the Storytelling Capital of the World, complete with a storytelling center and festival to boost the prestige.
Residents love the regular live music schedule and supporting local artisans highlighted in stores and during events up and down Main Street. During the holiday season, delightful doesn't begin to describe the Hallmark movie-esque Christmas in Olde Jonesborough, a month-long event with festive activities. If you're not quite set on which home style meets your must-have list, know that Jonesborough has properties that range from traditional brick ranches to new construction modern farmhouses.
4. Paris, TN
If you're ready for a small-town Tennessee lifestyle, you should know two things about Paris. First, Paris proudly shows off its 70-foot Eiffel Tower replica. It's a fun tourist attraction that draws travelers to the second of Paris' celebrated accomplishments: It's home to the World's Biggest Fish Fry. Now you know why April and springtime in Paris are so famous!
Parents with young children love the accessibility to local parks and outdoor activities, including a swimming pool and splash park in the Eiffel Tower Plaza. A trip to Sweet Jordan's is a treat because their baked goods are delicious, the staff is specially-abled, and there's an inside play park to beat the heat and rain. Kids can romp through a make-believe fire station and grocery store to burn off energy.
5. Dayton, TN
The Tennessee River plays a big role in everyday life in Dayton. The river activities are plentiful, the scenery is gorgeous, and Dayton's claim to fame is Bass Town USA. You can bet there are plenty of fishing tournaments to look forward to, especially on Chickamauga Lake. Dayton is also home to Bryan College, so you'll find college kids dining and shopping with locals and participating in community activities.
Interesting fact: Dayton was a historical hotspot in 1925 when the Scopes Monkey Trial occurred. The case focused on whether or not evolution could be taught in state-funded schools. Now, there's a museum dedicated to the trial and more than one modern business with "Monkey" in the name — a nod to newsworthy events in the past.
If you're unsure if you want a suburban or rural neighborhood, Dayton has a mix of both. You can compare properties when house hunting in the area. And you can be sure that, no matter what you choose, PODS will make it easy to move to Tennessee. See how you can personalize your move with these portable container options.
6. Hohenwald, TN
Hohenwald has the distinct honor of calling itself home to The Elephant Sanctuary in Tennessee. It's one of the country's largest natural habitat refuges for African and Asian elephants. The cause is worthwhile, and elephant culture shows up throughout the town. Whether it's artwork or knick-knacks, there's no denying the town loves its pachyderms.
Elephants are awesome, but history enthusiasts are drawn to Meriwether Lewis's influence in the area, as well. Lewis was exploring the Natchez Trace (now a forest trail) when he died in 1809 under mysterious circumstances. His namesake, the Lewis County Museum of Natural History, educates tourists and locals about his prolific work in the area.
All the best small towns in Tennessee have a festival that locals can't wait for (and tourists plan months ahead to attend), and Hohenwald is no exception. The annual Oktober Heritage Festival celebrates Hohenwald's German and Swiss settlers in a big way. There's live music, food, homemade crafts, and sweet treats. And although the city has less than 4,000 people, you'll have opportunities to learn about Hohenwalds's unique mix of suburban and rural options. In fact, it's one of the best small towns in Tennessee to retire, thanks to its affordability and exciting activities.
7. Lynchburg, TN
South-central Tennessee is home to the world-famous Lynchburg in Moore County. Famous for what, you ask? Well, Jack Daniel's Tennessee Whiskey, of course! Each year, more than 250,000 visitors come to sip and see what the distillery is all about. Most don't know the whiskey is one of a kind because it's produced directly from an iron-free cave water spring nearby.
Beyond the Jack Daniel's industry, Lynchburg is quiet and quaint, perfect for house hunters hoping to escape big-city annoyances. You'll find every housing style in Lynchburg, from cozy country cabins to million-dollar-plus estates and everything in between.
Sunday drives showcase scenery from rolling hills and picturesque farms, while a stroll through historic downtown (on the National Register of Historic Places) offers antique shopping and down-home cuisine.
8. Jackson, TN
Jackson is one of Tennessee's larger small towns, with a population of about 68,000. It is the region's economic hub, with plenty of shopping, dining, and entertainment choices. Jackson is Rockabilly music's birthplace, with a fun museum to prove it. Some country music fans might even say that June and Johnny Cash solidified the city's country music cred with their song "Jackson," but there's some debate about that fun fact.
Sitting between Nashville and Memphis, Jackson has plenty of adventure opportunities and workplace satisfaction. Many homes sit on large acreage, but you can also find smaller homes in historic districts. And a bonus? Niche.com gives Jackson an A rating for diversity.
9. Murfreesboro, TN
Let's be clear: this isn't a small town. BUT, for those looking for big-city access in a slower area, it fits the bill.
Murfreesboro is a direct suburb of Nashville and supports Middle Tennessee State University. Murfreesboro's location and student population add extra zing to the community, but if you're searching for solitude, there's room for you, too. Greenways and parks are plentiful, and homes further into Rutherford County could suit your needs for more space and privacy.
Historic Downtown Murfreesboro is sought-after, with walkable boutique stores and charming restaurants. Murfreesboro has Civil War roots and matching historic buildings to tour and admire, especially Oaklands Mansion. And if history is your family's favorite pastime, you won't want to miss Cannonsburgh Village. It recreates Tennessee life between the 1830s and 1930s, including a schoolhouse, general store, and a blacksmith's shop.
10. Columbia, TN
Columbia is where gorgeous antebellum homes and mule (yes, the animal) culture collide to form a peculiar twist on small-town southern charm. Columbia has more Antebellum homes than any other county in Tennessee, so if a historic home is your calling, start checking Columbia's listings. And if you've ever wondered if there was a Mule Capital of the World, wonder no more. Columbia proudly owns the title and shows off during its annual Mule Day Festival in March and April.
Columbia is a growing small town, thanks to an economic boom and proximity to a regional medical center. You can find various homes, including apartments and new construction builds. But don't worry; Columbia's slow pace remains, thanks to calming landscape and historic Columbia Town Square's preservation.
Make the Move with PODS
Now that you have the deets needed to find your slice of small-town heaven in Tennessee, let PODS help you get there. You can easily schedule a portable moving and storage container delivered right to your driveway. Then, when you're ready, pack and load at your own pace. PODS will pick up the container and take it to your new home. The best part? One month's storage is included in every move, so you can unload on your own schedule without feeling rushed.
---
Dawn M. Smith writes about most home topics, including relocation, real estate, and home improvement. As a military spouse, she knows all too well the ups and downs of creating a new home after each move. From scouting the best neighborhoods and packing last-minute to choosing the perfect paint color, she gets it all done (usually in a hurry) with her family and Golden Retriever in tow. Dawn shares her lessons learned with the PODS Blog and other outlets like Angi, HomeAdvisor, and MilitaryByOwner.
Get a Quote
Choose the service you need
Comments
Leave a Comment
Your email address will not be published. Required fields are marked *