PODS Moving & Storage Houston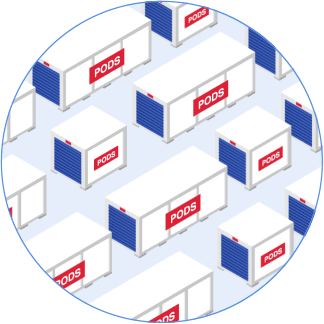 This may take up to 30 seconds.
We're searching over 200,000 containers to find you the best price.
HOW PODS MOVING AND STORAGE WORKS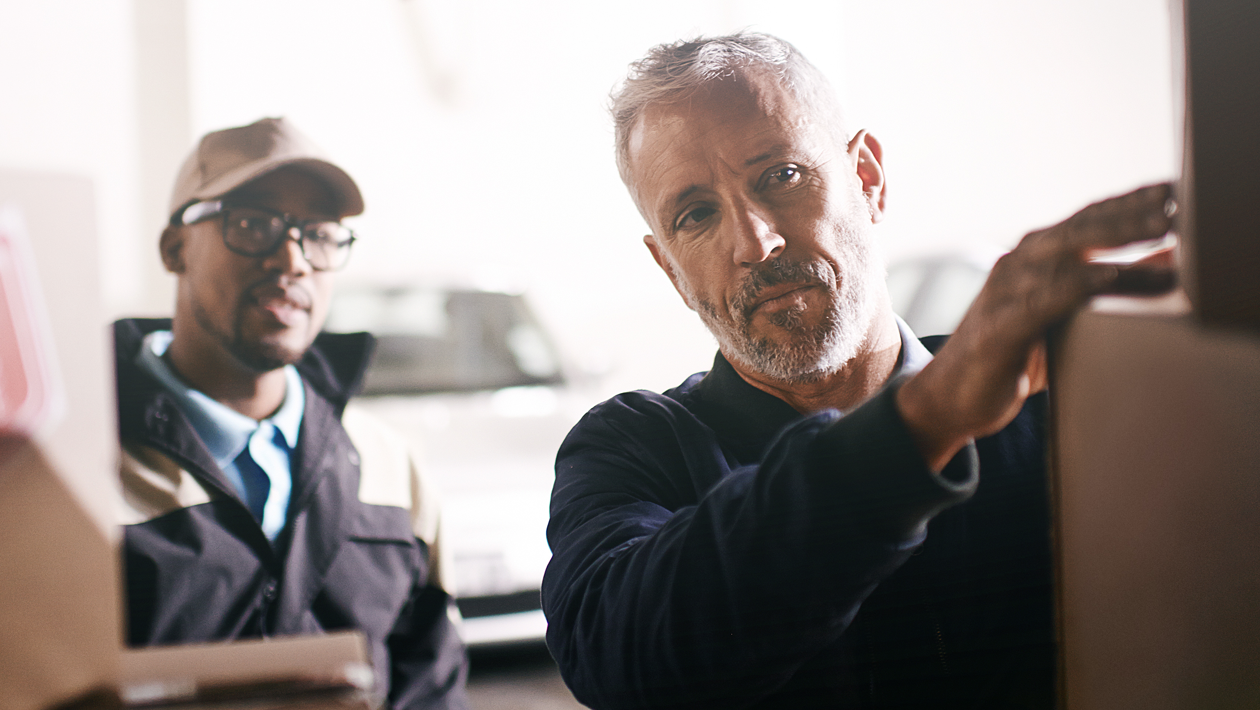 Houston Moving Solutions
Whether you're
planning your move
to or from Houston from across town or across the country, PODS can help. Simply choose the container size that fits your needs and load your belongings at your own pace. When you're ready, give us a call. We'll drive your portable container to your new home or a secure
PODS Storage Unit
in Houston. There is no need to look for storage and moving companies in Houston when PODS does it all. If you own a business that is relocating to Houston,
PODS commercial movers
can take care of all your equipment and supplies as well.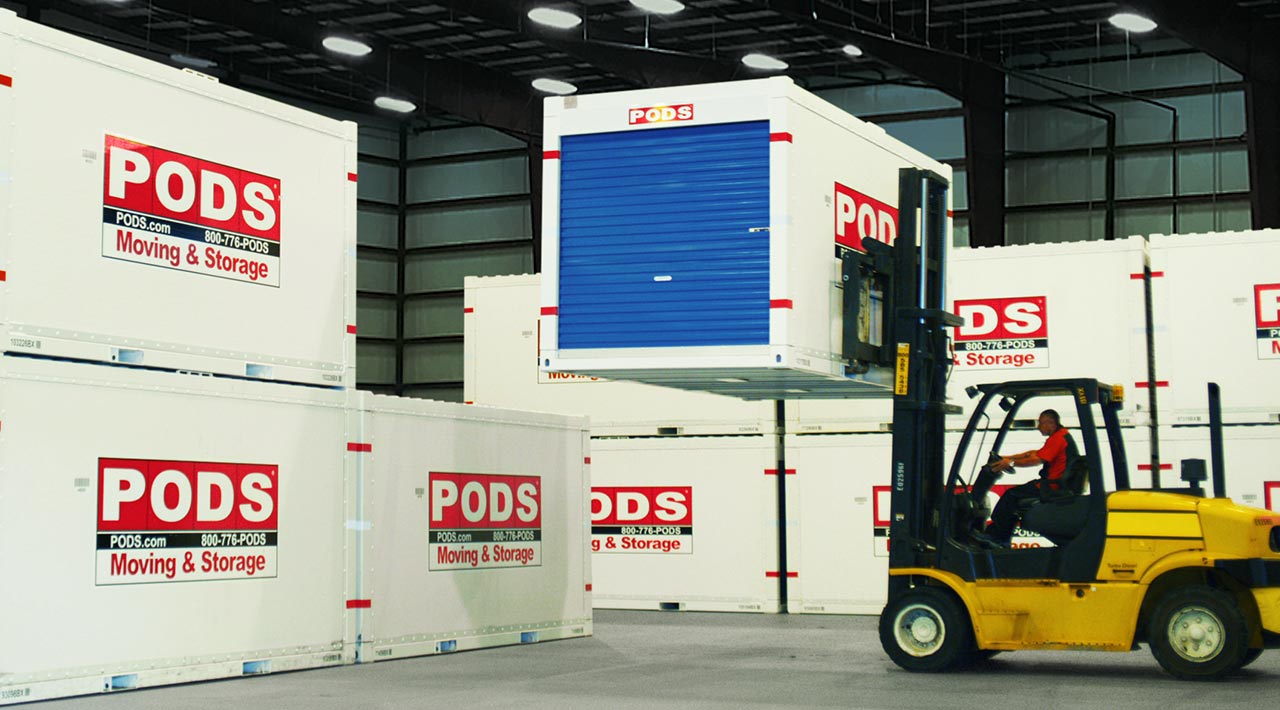 Houston Storage Solutions
Need more time to unpack after a move? Looking for temporary storage space during a home remodel or renovation project? PODS storage options give you the time and space you need with the control you want. PODS can deliver a container to your home so you can avoid driving your stuff to a storage unit in Houston. Once you load it up, you can either keep your portable storage container at your home for convenient 24/7 access or off-site at one of our secure storage facilities in the Houston area.
MORE ABOUT HOUSTON@Model.Title.HeadingType>
Houston is a large metropolitan area in southern Texas that extends out to the Barrier Island known as Galveston. Houston's economic boom began with the discovery of oil fields in the 1800s, and its economy has been growing steadily ever since, attracting visitors and new residents alike. If you're considering moving to Houston, learn how PODS moving and storage solutions can reduce stress during the process.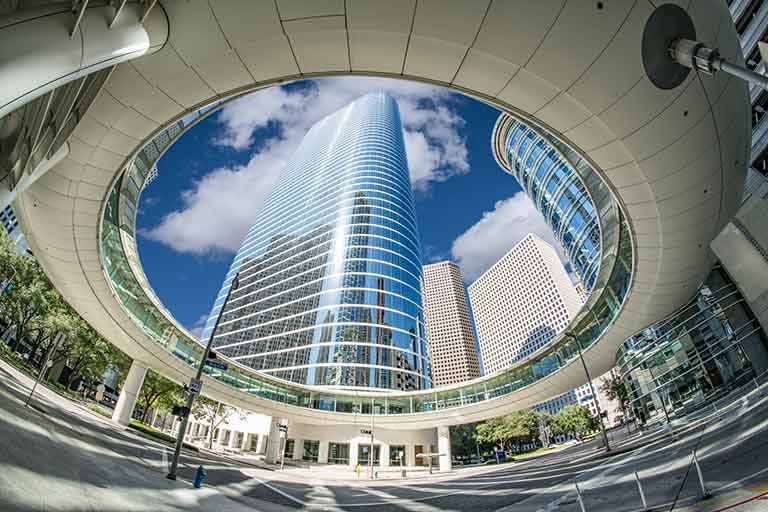 Moving to Houston
Affectionately called "H-Town," Houston is one of the fastest growing cities in the United States. The Houston area comprises about 600 square miles and has a population of more than two million people. With a strong job market, affordable housing, and a thriving nightlife scene, Houston is becoming a mecca for young professionals to live and play in. The arts culture is equally as rich in Houston, with many galleries and museums sure to delight.
With such a large area, there are many options for diverse neighborhoods to move to. The Montrose neighborhood is an eclectic area with artsy coffee shops, unique boutiques, and fun thrift shops. If you want to be in the thick of all that Houston has to offer, the Downtown neighborhood is filled with young working professionals, retirees, artists, musicians, and everyone in between. Downtown is a desirable place to live with its easy access to fine dining, music, shopping, and cultural events.
For a more quiet neighborhood, head over to River Oaks with beautiful spatial homes, large lawns, and shady trees. You'll be near the River Oaks Shopping Center which features upscale shops, beauty and day salons, and fine dining. Once you have picked the perfect neighborhood to move to, use PODS moving boxes and supplies to help you move your possessions to your new Houston home.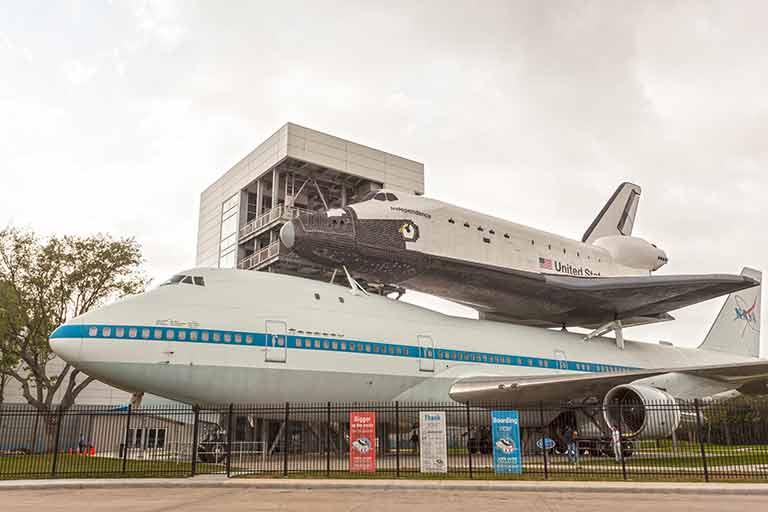 Things to Do and See in Houston
Once in your new home, it's time to head out and see what this vibrant city has to offer. Take a day trip out to Galveston Island to play in the water and eat fresh seafood. If you're a space buff or a wannabe astronaut, enjoy a fun and educational visit to the NASA Johnson Space Center. Head over to the Houston Zoo where you can enjoy the zoo's many displays and educational programs, and see more than 6,000 animals from around the world.
There are several diverse museums to visit in Houston's Museum District. You can take your time visiting each of these, or take a hop-on-hop-off tour to see some of your favorite museums. Schedule a six-hour coach tour that'll show you the highlights of historic Houston and Galveston Island.
For an elegant evening out, take in some music with the Houston Symphony or see a live theater show at the Alley Theater.
With so many sights and activities to see in Houston, you'll never be bored. Wherever you decide to settle in the Houston area, PODS portable containers offer moving and storage the way you need it done. With month-to-month terms and flexible delivery scheduling,
PODS is the right move
for your move, every time.
Serving the greater Houston area
Addicks | Aldine | Alief | Alta Loma | Alvin | Ames | Anchor | Angleton | Arcadia | Arcola | Astrodome | Atascocita | Bacliff | Baileys Prairie | Barker | Bayou Vista | Baytown | Beach City | Beasley | Bellaire | Bonney | Booth | Bordersville | Brazoria | Brookshire | Brookside Village | Camp Strake | Cat Spring | Cedar Point | Channelview | Clark | Clear Lake | Clear Lake City | Clear Lake Shores | Cleveland | Clodine | Cloverleaf | Clutch City | Clute | Conroe | Cove | Crabb | Crosby | Crystal Beach | Cut and Shoot | Cypress | Damon | Danbury | Dayton | Decker Prairie | Deer Park | Dewalt | Dickinson | Dogwood Acres | Eastgate | El Lago | Evergreen | Everitt | Fairchilds | Fondren | Freeport | Fresno | Friendswood | Fulshear | Galena Park | Galveston | Garth | Golden Acres | Grangerland | Greens Bayou | Guy | Hankamer | Heights | Highlands | Hitchcock | Hockley | Houston | Huffman | Hufsmith | Hull | Humble | Iowa Colony | Island | Jamaica Beach | Jersey Village | Katy | Kemah | Kendleton | Kingwood | Klein | La Marque | La Porte | Lake Jackson | Lakeland | Lakewood | League City | Liberty | Liverpool | Lomax | Long Point | Lynchburg | Magnolia | Manvel | Mcbeth | Mcnair | Memorial | Memorial Park | Meskill | Midline | Missouri City | Monaville | Monroe City | Mont Belvieu | Montgomery | Morgans Point | Moss Bluff | Moss Hill | Nassau Bay | Needville | New Caney | North Cleveland | North Houston | Orchard | Panorama Village | Park Row | Pasadena | Pattison | Patton | Pearland | Pinehurst | Pleak | Plum Grove | Port Bolivar | Porter | Powell Point | Rayburn | Rayford | Raywood | Richmond | Romayor | Rosenberg | Rosharon | San Leon | Santa Fe | Seabrook | Sealy | Sharpstown | Sheldon | Shenandoah | Shoreacres | Sorters | South Houston | Splendora | Spring | Spring Branch | Stafford | Stewart Heights | Stowell | Sugar Land | Sugarland | Sunny Side | Sylvan Beach | Tamina | Tarkington Prairie | Taylor Lake Village | Texas City | The Woodlands | Thompsons | Tiki Island | Timber Cove | Tomball | Trammells | V A Hospital | Valley Lodge | Virginia Point | Waller | Wallis | Wallisville | Webster | West Galveston | West Texas City | West University | West University Place | Willis | Winfree | Woody Acres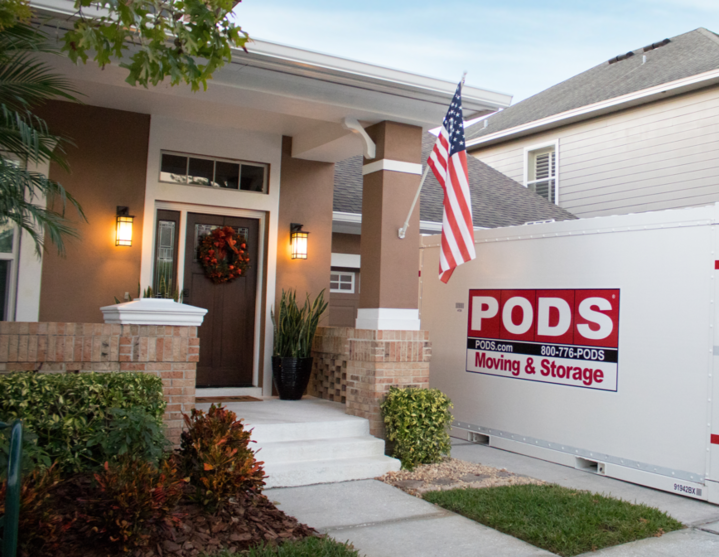 Houston moving & storage
Storage Facilities Near Me
Houston South Belt, TX
3710 S Sam Houston Pkwy E
Houston, TX 77047
Kenswick, TX
18804 Kenswick Dr.
Humble, TX 77338