Take advantage of our limited time offer. Enter promo code HOLIDAY25 to save up to 25%.
See offer details
.

PODS Moving & Storage Memphis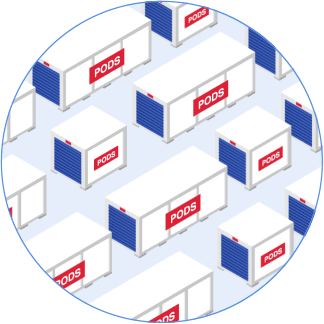 This may take up to 30 seconds.
We're searching over 200,000 containers to find you the best price.
Memphis Moving Solutions
Once you settle on a Memphis neighborhood, PODS offers the moving solutions you need. Simply choose
the portable container you need
, and we'll deliver it to your home for you to load with your belongings – taking all the time you need. Once you're ready, PODS will drive the container to your new Memphis home. If you need extra space or time, we can also keep your container at
our storage facility
until you're ready.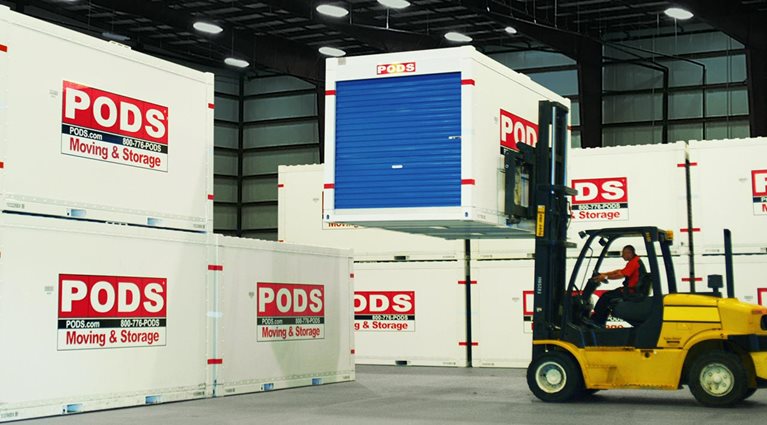 Memphis Storage Solutions
If you need extra storage space in your home or decide to remodel/renovate and need a space for your belongings, PODS offers convenient storage solutions. The portable storage container we'll
deliver to your home
can be kept at your place or in a secure PODS Storage Center nearby. With so many flexible options, a PODS portable container is storage that fits your needs and your schedule.
More about Memphis@Model.Title.HeadingType>
Located along the banks of the mighty Mississippi River, Memphis, Tennessee, has a long history of music. Memphis is known for being home to Elvis Presley and his mansion, Graceland, and is famous for Memphis-style barbecue. Today, Memphis is a vibrant city whose population is about 670,000 people. If you're
planning a move
to Memphis, PODS does moving and
storage the way you need it done
.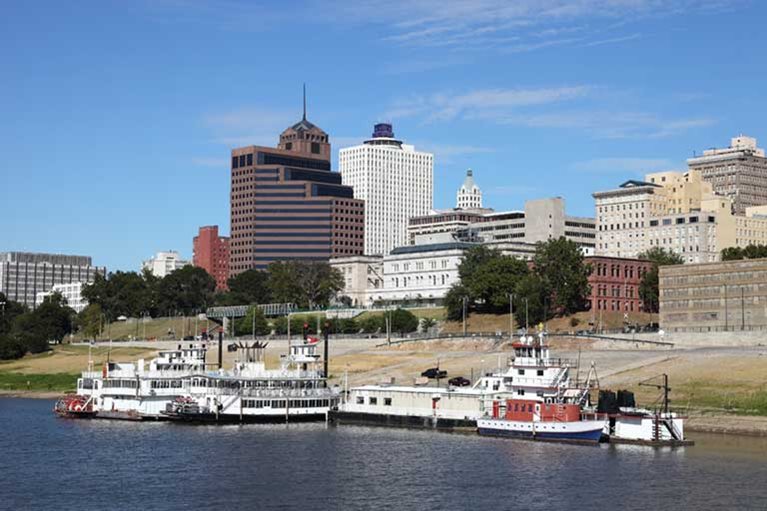 Moving to Memphis
Being the largest city in the state of Tennessee and the seat of Shelby County, Memphis is a major commercial industrial center. With many economic opportunities available, Memphis is a great city for families to settle in. It's also a fabulous town for musicians to boost their career. Besides the music scene on famous Beale Street, Memphis is known for its unique style of barbecue and you can find plenty of excellent dining options throughout the city.
Neighborhoods are as diverse as the food options. One of the most desirable areas is Central Gardens in Midtown located in the Historic District. Most of the homes built there come from the early 1900's and represent the beauty and history of the genteel South. This is a good neighborhood for families and professionals.
On the east side of Memphis is the charming neighborhood of Germantown. This much sought-after area is perfect for high-income families and executives who are looking for a safe neighborhood, good schools, and large homes with yards.
Modeled on modern urbanism, Harbor Town on Mud Island near downtown is an eclectic neighborhood of mixed-income developments and work-live spaces. Designed for ease of walking to stores, restaurants, and music venues, Harbor Town is a place to leave the car behind. Filled with young working professionals, musicians, retirees, and young families, Harbor Town is probably the most diverse neighborhood in all of Memphis.
Things to Do and See in Memphis
Now that you've moved to Memphis, it's time to get out and see everything this historic city has to offer. If you're an Elvis Presley fan, you must take a tour of his famous home, Graceland, for an intimate glimpse into his life. To learn a bit more about the history of the Civil Rights Movement inspired by the late Dr. Martin Luther King Jr., stop by the National Civil Rights Museum.
As Memphis is a city famous for music, a visit to Sun Studio, billed as the "Birthplace of Rock 'N' Roll" is a must-do. Sun Studio is where Elvis recorded his first song and is considered to be one of the most famous recording studios in the world. Take a stroll down flashy Beale Street to visit exciting music venues and bars where you can experience great Memphis blues and barbecue.
Memphis a lovely city with an exciting downtown as well as quiet and peaceful neighborhoods that show the values of the Deep South. When you decide to move to Memphis, trust that PODS has the perfect moving and storage solutions for you.
Serving the greater Memphis area
Abbeville | Arlington | Ashland | Atoka | Banks | Barr | Batesville | Bowdre | Bowman | Braden | Brighton | Brunswick | Burlison | Byhalia | Clack | Clarkedale | Coldwater | Collierville | Commerce | Cordova | Cottonville | Counce | Covington | Crawfordsville | Crockett | Days | Drummonds | Eads | Earle | Edmondson | Ellendale | Evansville | Falkner | Finger | Gallaway | Germantown | Gilmore | Glover | Hernando | Heth | Holly Springs | Horn Lake | Horseshoe Lake | Hughes | Iuka | Jackson | Jago | Jericho | La Grange | Laconia | Lafayette | Lafayette Springs | Lake Cormorant | Lake View | Looxahoma | Macon | Marion | Mason | Medina | Memphis | Millington | Mineral Wells | Mocarter | Moscow | Munford | Nesbit | New Town | Newport | Oakland | Olive Branch | Oxford | Parkin | Penton | Poagville | Proctor | Red Banks | Ripley | Robinsonville | Rossville | Saltillo | Senatobia | Somerville | Southaven | Stanton | Taska | Thyatira | Tillatoba | Tipton | Tunica | Tunica Resort | Turrell | Twist | Tyro | University | Wakefield | Wallhill | Walls | Walnut | West Days | West Memphis | Williston | Wyatte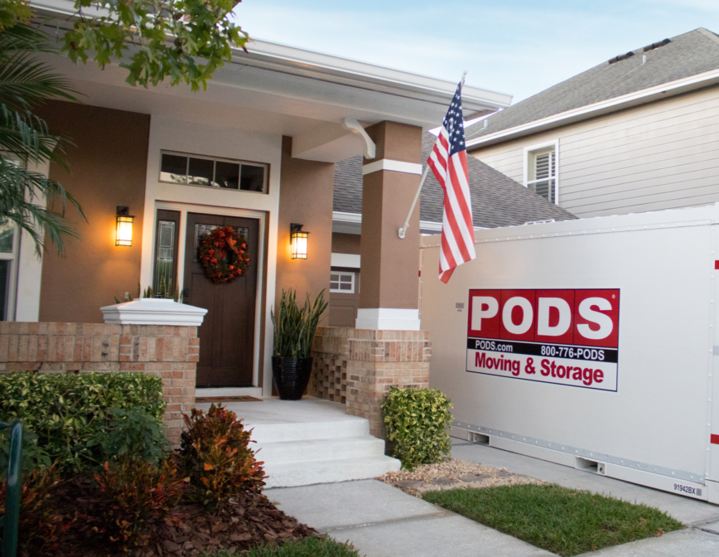 Memphis moving and storage
Storage Facilities Near Me
Memphis-Burbank Rd. Storage Center
4791 Burbank Rd
Memphis, TN 38118
*Limited service areas may apply. Please call PODS for service availability.