PODS Moving & Storage Knoxville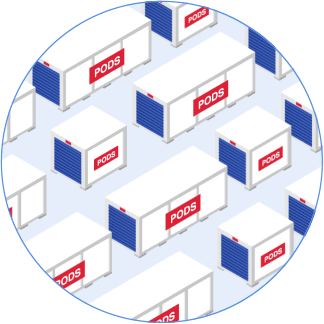 This may take up to 30 seconds.
We're searching over 200,000 containers to find you the best price.
Knoxville Moving Solutions
Whether you're making a
long-distance move
or from another Knoxville neighborhood, PODS portable containers can help. When you're ready, PODS will drive your container to your new home and you can take your time unloading. If you're not ready to unpack quite yet, you can keep your container in your driveway or store it at a
PODS Storage Center
. With PODS containers, you get the time and space you need, and all the control you want.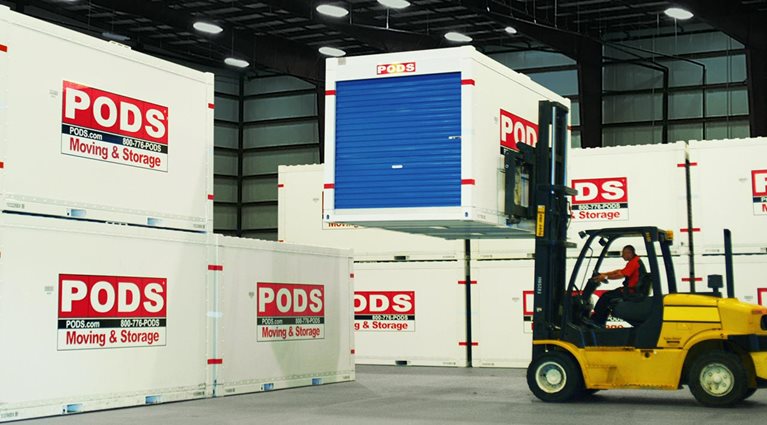 Knoxville Storage Solutions
PODS' smart
storage solutions
complement its moving services. Think of PODS whenever you need extra storage space or when remodeling/renovating your Knoxville home. Select your preferred container size and delivery date. PODS will deliver it to your home so you can load it. Once full, keep your PODS
storage container
at your home or our secure PODS Storage Center. With PODS, you get storage that fits your needs.
More about Knoxville@Model.Title.HeadingType>
Tennessee's original capital, Knoxville, is home to more than 186,000 residents, making it the third most populous city in the state. Residents love its revitalized downtown district, college town amenities, and close proximity to the beautiful Great Smoky Mountain National Park. If you're relocating to the Knoxville area,
PODS moving
and storage solutions will help you minimize stress during the process.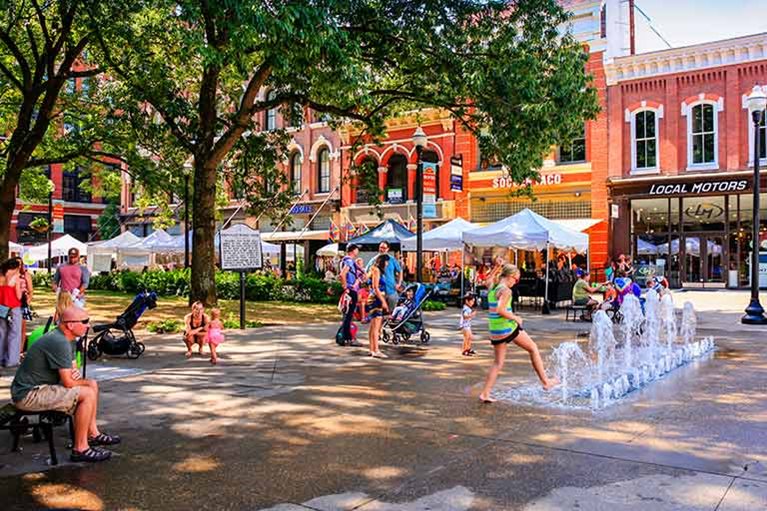 Moving to Knoxville
Knoxville is a city on the up, with a flourishing arts scene, modern bars and restaurants, and new and redeveloped condos breathing life into its rejuvenated downtown district. Recently restored historic homes around Fourth and Gill are also popular with professionals and families attracted to the convenience of inner-city living. Outside the city center, you'll find several friendly communities to call home.
North Hills, in north Knoxville, has unique homes from the '20s and '30s bordered by beautiful gardens. With a variety of homes, from refined properties to fixer-uppers, young professionals and families with a range of budgets should find what they're looking for. The bungalow-style properties of Island Home in south Knoxville are also popular among young professionals. The expansive riverfront properties in the east Knoxville neighborhood of Holston Hills are a luxurious choice. West Knoxville is booming, with new retailers and restaurants springing up near Interstate 40. Recent development has reinvigorated Sequoyah Hills, one of Knoxville's most historic neighborhoods.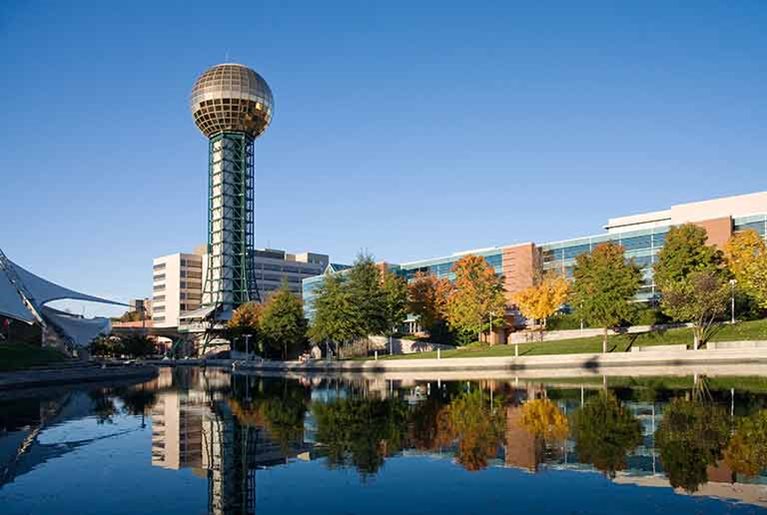 Things to Do and See in Knoxville
After settling into your Knoxville home, make sure you take advantage of the great attractions near your doorstep.
Learn more about the city's past at Knoxville's historic homes. Blount Mansion, Mabry-Hazen, Ramsey House, and Marble Springs are just some of the local properties that open their doors to guests.
Zoo Knoxville is fun for the whole family. Its successful red panda breeding program is famous the world over. Come face-to-face with exotic creatures from around the world in new exhibitions like Langur Landing, Gibbon Trails, and Asian Trek, home to the rare Malayan tiger, Arya.
Take in your new surroundings from the Sunsphere, a striking tower in World's Fair Park. The 360-degree view from its observation deck is the best you'll find.

Knoxville is an exciting city on the rise. Whether you're longing to become a part of it or a long-term resident requiring more storage space, PODS is here to help you move, store, or both.
Serving the greater Knoxville area
Knoxville | Clinton | Sevierville | Halls | Lenoir City | Oak Ridge | Maryville | Morristown | Farragut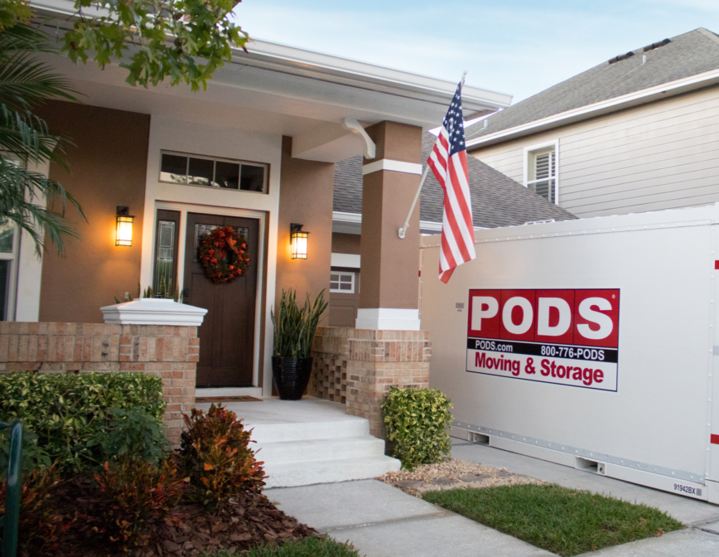 Knoxville moving and storage
Storage Facilities Near Me
Knoxville 2, TN
10155 Gallows Point Dr
Knoxville, TN 37931
*Limited service areas may apply. Please call PODS for service availability.