Take advantage of our limited time offer. Enter promo code HOLIDAY25 to save up to 25%.
See offer details
.

PODS Moving & Storage Rhode Island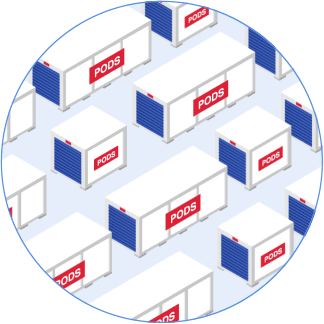 This may take up to 30 seconds.
We're searching over 200,000 containers to find you the best price.
All of Rhode Island Moving Solutions
No matter where you're planning to call home in Rhode Island, PODS is the right move for your move. Choose the
portable container size
that works for your items and we'll drop it off at a time that works for you. Load it up at your own pace and when you're done, we'll drive it to your new home. If you want to take your time finding the perfect home, keep it in a
PODS secure Storage Centers
nearby.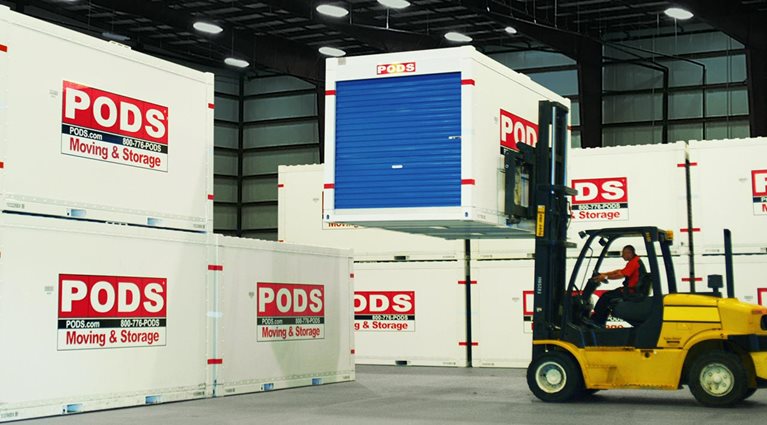 All of Rhode Island Storage Solutions
Whether you need to store your belongings while you're between homes or you need long-term storage for a renovation or remodel, PODS is your Rhode Island
storage solution.
From the city to the shore, PODS brings the storage to you. With convenient month-to-month rental terms and both on- and off-site storage options, PODS offers the time and space you need with the control you want.
More about Rhode Island@Model.Title.HeadingType>
It's the nation's smallest state, but Rhode Island packs countless charming towns and exciting attractions into its tiny footprint. From its scenic Atlantic Ocean shoreline to its bustling urban centers, Rhode Island welcomes landlubbers and sea-loving residents alike. Whether you're moving to or within the state or you're remodeling your Rhode Island home, you'll find convenient PODS moving and storage solutions across the Ocean State.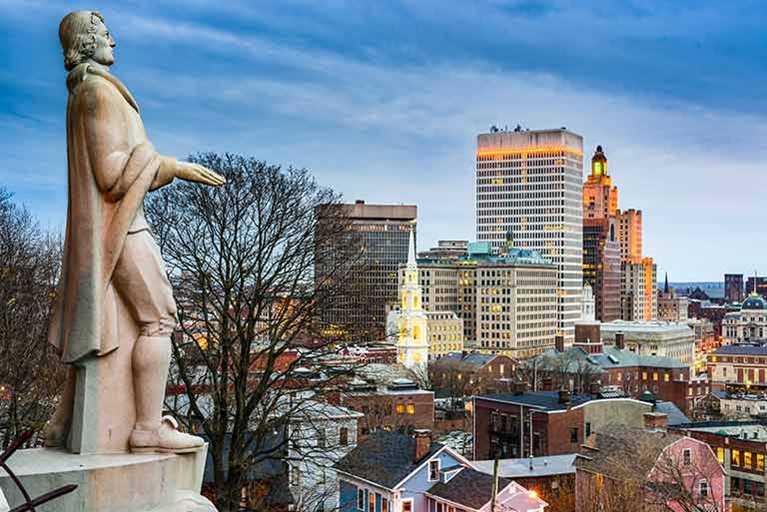 Moving to Rhode Island
As one of the thirteen original colonies in the United States, Rhode Island has had its fair share of firsts and other superlatives. The Ocean State is home to the nation's first circus, which debuted in 1774, and it hosted the nation's first golf tournament in 1895. You'll find the oldest village in New England here, and you'll also find the nation's oldest synagogue and oldest carousel in Rhode Island.
Officially known as the State of Rhode Island and Providence Plantations, the Ocean State is home to more than one million residents. Providence is both its capital and its largest city, while smaller cities like Warwick, Cranston, and Pawtucket are also popular places to relocate.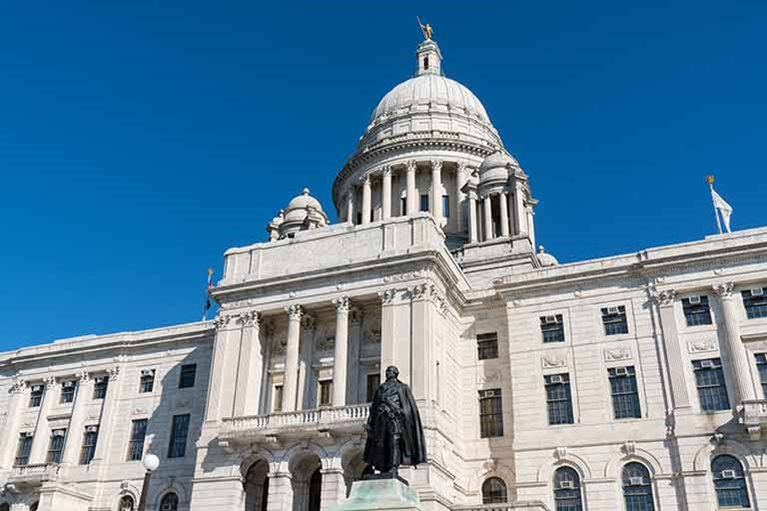 Things to Do and See in Rhode Island
Once you've found the ideal moving and storage solutions and settled into your new Rhode Island home, set aside plenty of time to explore the Ocean State. No trip to Providence is complete without a visit to the Rhode Island State House, a white marble stunner built at the turn of the 20th century. Stop by on any weekday and join one of the five free tours offered each day.
Next, head to Newport to tour The Breakers, once the Vanderbilt family home and an opulent mansion that stands out as one of this beautiful city's most renowned structures. Bring walking shoes, as you'll want to follow the Cliff Walk National Recreation Trail, which offers gorgeous views of both Newport's mansions and the Atlantic Ocean crashing against the rocks below. Also in Newport, don't miss your chance to tour the Touro Synagogue, which dates back to the 1760s.
Save plenty of time to get outside and explore the great outdoors in Rhode Island, too. Located in Middletown, Sachuest Point National Wildlife Refuge offers myriad opportunities to bird-watch, fish, hike, and photograph wildlife along the Rhode Island Sound. In Bristol, Colt State Park is known as the gem of the state's park system. With its beautiful shoreline views, historic sites, and ample green space, this park is one you'll want to revisit again and again after moving to Rhode Island.
You'll find so much to love about the Ocean State. Whether you're moving to the state or within the state, PODS offers moving and storage the way you need it done all across Rhode Island.
Serving the greater Rhode Island area
Adamsville | Albion | Ashaway | Assonet | Attleboro | Attleboro Falls | Barrington | Berkley | Bradford | Bristol | Carolina | Central Falls | Charlestown | Chartley | Chepachet | Clayville | Coventry | Cranston | Cumberland | Danielson | Dartmouth | East Brooklyn | East Greenwich | East Mansfield | East Providence | East Taunton | Easton | Exeter | Fall River | Fiskeville | Forestdale | Foster | Freetown | Glendale | Greene | Greenville | Harmony | Harrisville | Hope | Hope Valley | Hopkinton | Jamestown | Johnston | Kenyon | Kingston | Lincoln | Little Compton | Mansfield | Manville | Mapleville | Middletown | Narragansett | Newport | North Attleboro | North Dighton | North Easton | North Kingstown | North Providence | North Scituate | North Smithfield | North Sterling | Norton | Oakland | Pascoag | Pawtucket | Peace Dale | Portsmouth | Providence | Raynham | Raynham Center | Rehoboth | Riverside | Rockville | Rumford | Saunderstown | Seekonk | Shannock | Slatersville | Slocum | Smithfield | South Attleboro | South Easton | South Killingly | Sterling | Stonehill College | Taunton | Tiverton | Valley Falls | Wakefield | Warren | Warwick | West Greenwich | West Kingston | West Warwick | Westerly | Wood River Junction | Woonsocket | Wyoming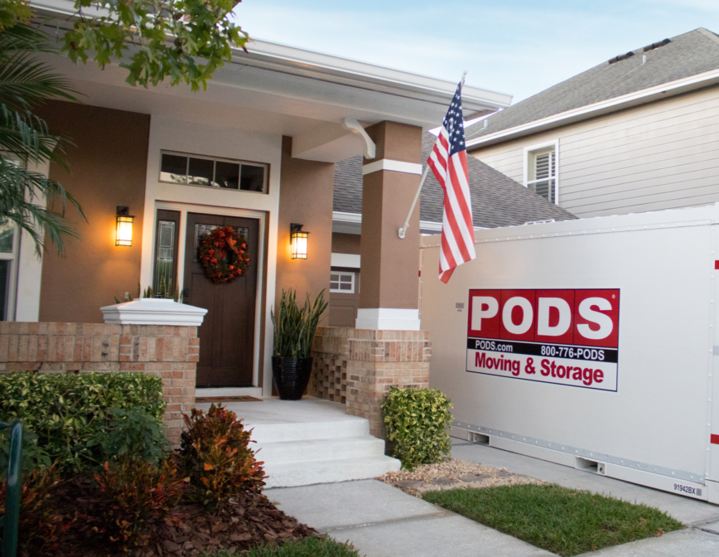 Rhode Island Moving & Storage
Storage Facilities Near Me
N. Kingstown, RI - Providence
185 Compass Circle
North Kingstown, RI 02852
*Limited service areas may apply. Please call PODS for service availability.