PODS Moving & Storage Toledo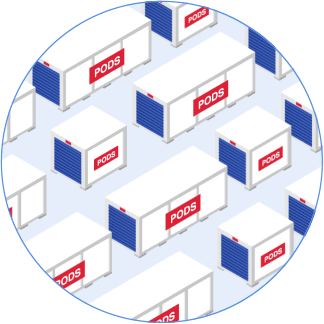 This may take up to 30 seconds.
We're searching over 200,000 containers to find you the best price.
How PODS moving and storage Works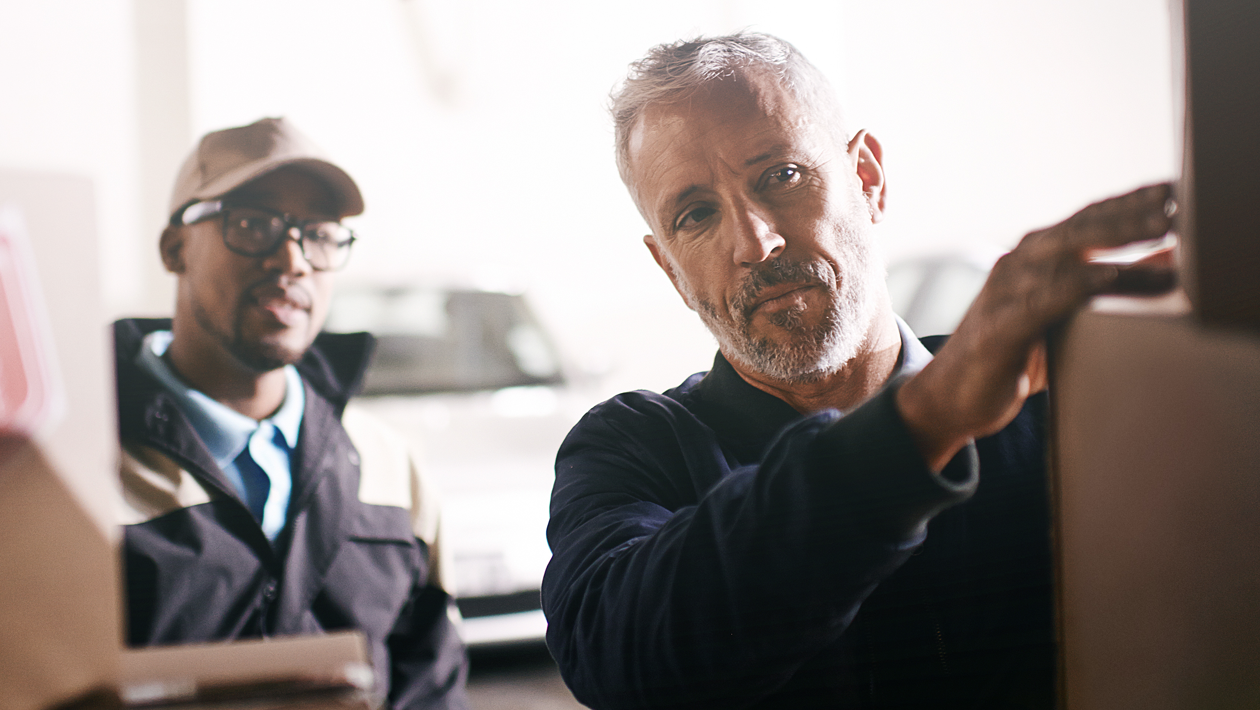 Toledo Moving Solutions
Whichever neighborhood in Toledo you choose, PODS offers
moving solutions
to help make your transition easier. From local moves across town to long-distance out-of-state moves, PODS offers sturdy containers in multiple sizes to fit your needs. We'll deliver the portable container, and you take your time loading it. When you're done, PODS takes care of transferring it to your new home or a PODS
storage facility
nearby.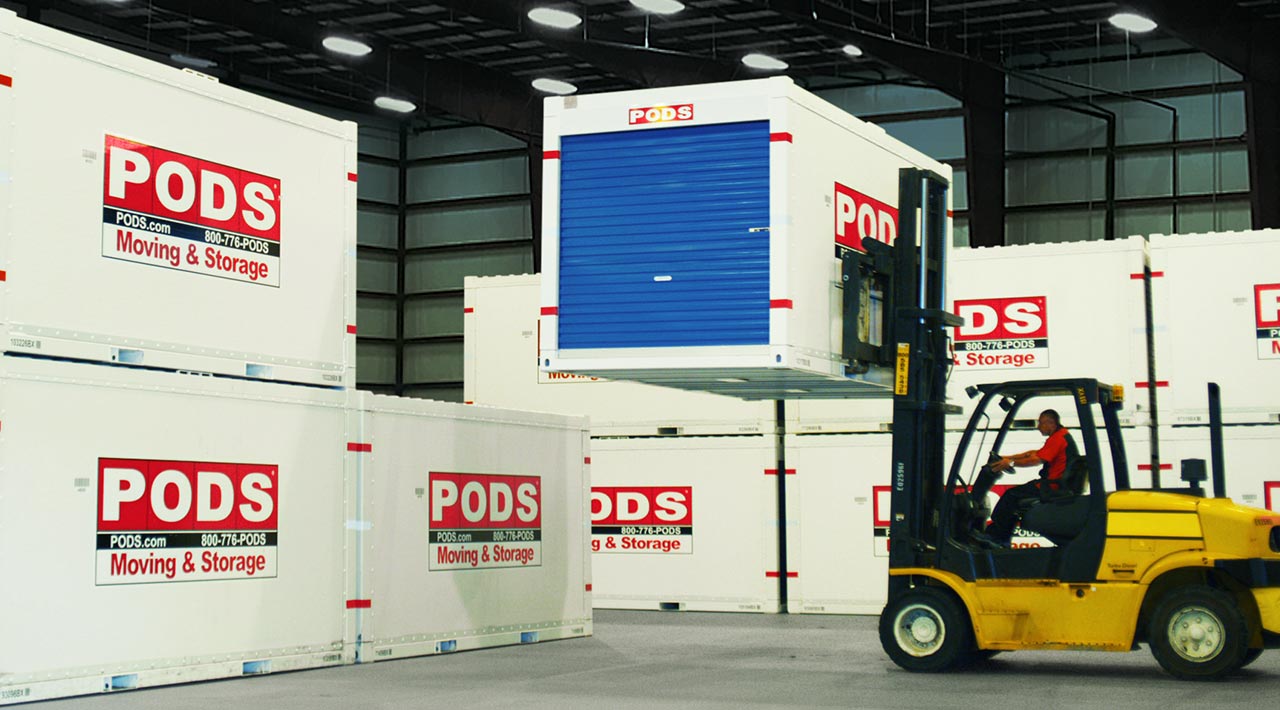 Toledo Storage Solutions
Whether you've just finished moving to the Toledo area, or you're starting a home renovation or remodeling project, PODS has storage solutions that fit your schedule. Once you've loaded a
container
with your belongings, it can be stored on-site at your home for as long as you need. You can also store it at a secure PODS Storage Center nearby. PODS
storage solutions
fit your needs, no matter the project.
More about Toledo@Model.Title.HeadingType>
Located on the westernmost tip of Lake Erie, Toledo is a city filled with culture and entertainment. Known as "The Glass City," it has a population of more than 250,000 people, and it is the sixth largest metropolitan area in Ohio. The city is best known for its glass manufacturing and healthcare industries, art community, and numerous local sports teams. If you're considering moving to the Toledo area, learn about the versatile moving and storage solutions that PODS has to offer.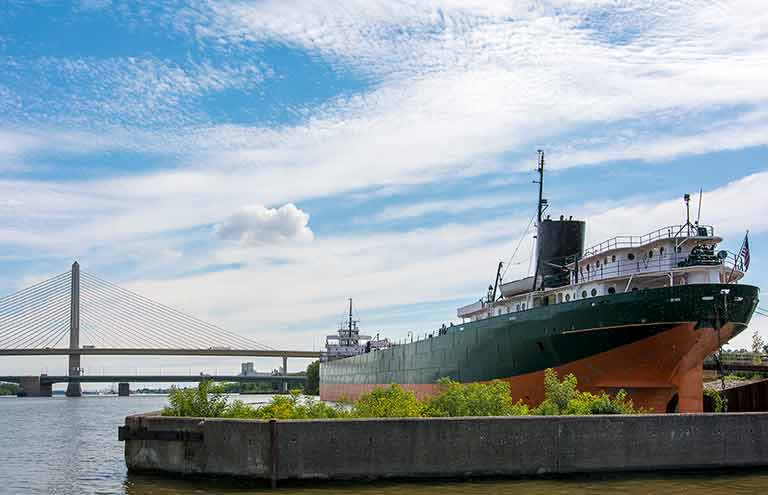 Moving to Toledo
You'll have many neighborhoods to choose from in Toledo. Art lovers and history buffs may enjoy starting their new lives in the Old West End, which is a historical neighborhood with a burgeoning art scene and many Victorian homes. Some of the most popular neighborhoods for new families are Franklin Park, Beverly, and Glendale-Heather Downs due to their beautiful parks and good schools.
If you enjoy shopping, dining at unique restaurants, and an active nightlife scene, check out the up-and-coming neighborhoods of West Gate and North Towne. Sports enthusiasts will love the downtown area, which is home to a number of fun and exciting sports, including golf, roller derby, and auto racing.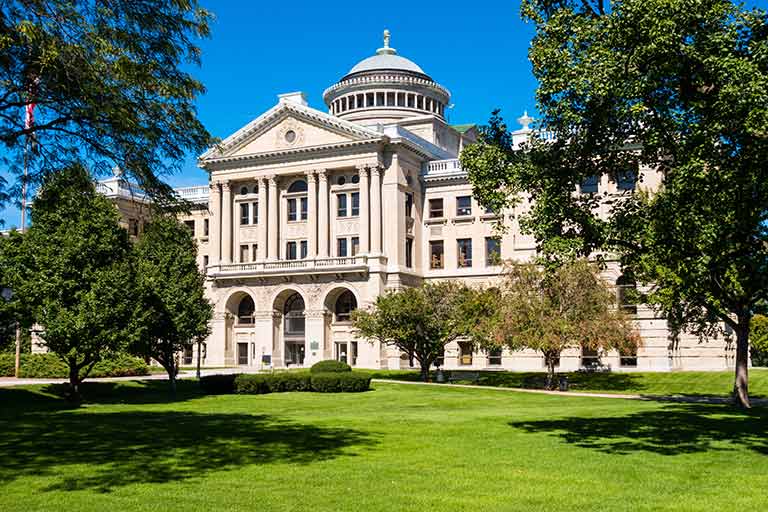 Things to Do and See in Toledo
The Toledo area is known for its many activities; it is home to several museums, parks, and the Hollywood Casino, which is located in the downtown area. Some of the most popular spots for visitors and locals are the Toledo Zoo, the National Museum of the Great Lakes, and the R.S. Stranahan Arboretum.
Due to its proximity to Lake Erie, Toledo is also a popular spot for water sports and sports fishing. Walleye fishermen come from all over the country to try their luck. If you're looking for a unique dining experience in the city, try Tony Packo's Cafe, located on the east side in the Hungarian neighborhood of Birmingham. The Cafe is known for having hundreds of hot dog buns signed by celebrities who have passed through the city.
If you're thinking about calling the Toledo area home, PODS moving and storage solutions have you covered for both local and long-distance moves. Our ground-level design makes loading and unloading easy, and our drivers take care of the transportation so you don't have to worry about driving. Our portable containers offer the time and space you need with the control you want, making PODS the right move for your move, every time.
Serving the greater Toledo area
Ada | Adrian | Alger | Archbold | Berkey | Blissfield MI | Bloomdale | Bluffton | Bono | Bowling Green | Bradner | Bryan | Carey | Clay Center | Clyde | Curtice | Cygnet | Deerfield | Defiance | Delphos | Delta | Deshler | Dunbridge | Duncan | Dundee | Elliston | Elmore | Erie | Findlay | Fostoria | Fremont | Genoa | Gibsonburg | Grand Rapids | Graytown | Green Springs | Harbor View | Haskins | Holland | Huron | Ida MI | Jasper MI | Jerry City | La Salle | Lakeside | Lambertville | Leipsic | Lemoyne | Liberty Center | Lima | Lindsey | Luckey | Luna Pier MI | Lyons | Manitou Beach MI | Marblehead | Martin | Maumee | Mc Comb | Metamora | Millbury | Milton Center | Monclova | Monroe MI | Napoleon | Neapolis | Newport MI | North Baltimore | Northwood | Norwalk | Oak Harbor | Okolona | Oregon | Ottawa Hills | Ottawa Lake MI | Palmyra MI | Pemberville | Perrysburg | Petersburg | Port Clinton | Portage | Raisinvl Twp | Rea | Riga | Rossford | Rudolph | Sandusky | Somerset | Stony Ridge | Swanton | Sylvania | Sylvania Township | Tecumseh MI | Temperance MI | Tiffin | Toledo | Tontogany | Van Buren | Vickery | Walbridge | Waterville | Wauseon | Wayne | Weston | Whitehouse | Williston | Woodville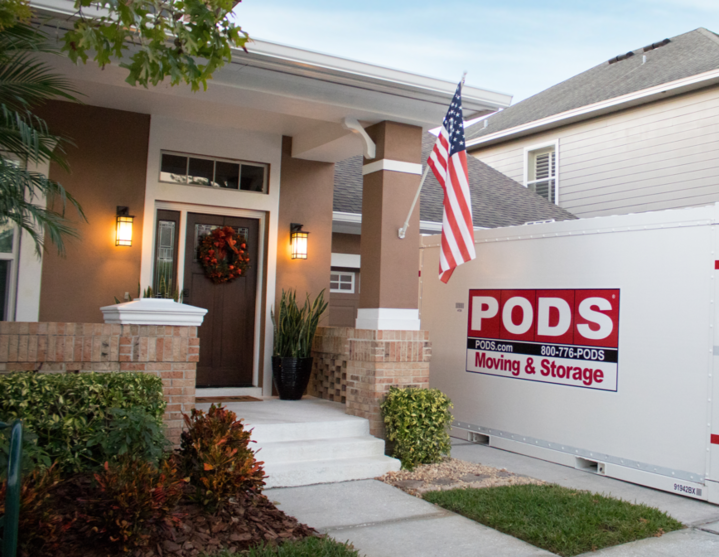 Toledo Moving & Storage
Storage Facilities Near Me
Ft. Wayne Storage Center
3610 Centennial Drive
Fort Wayne, IN 46808
Perrysburg, OH
1775 Progress Dr.
Perrysburg, OH 43551
Other Service Areas