PODS Moving & Storage South New Hampshire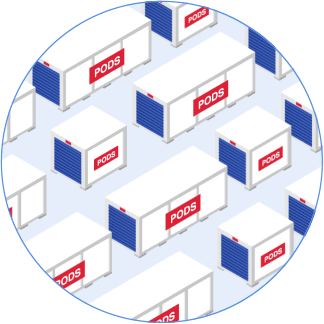 This may take up to 30 seconds.
We're searching over 200,000 containers to find you the best price.
How PODS moving and storage Works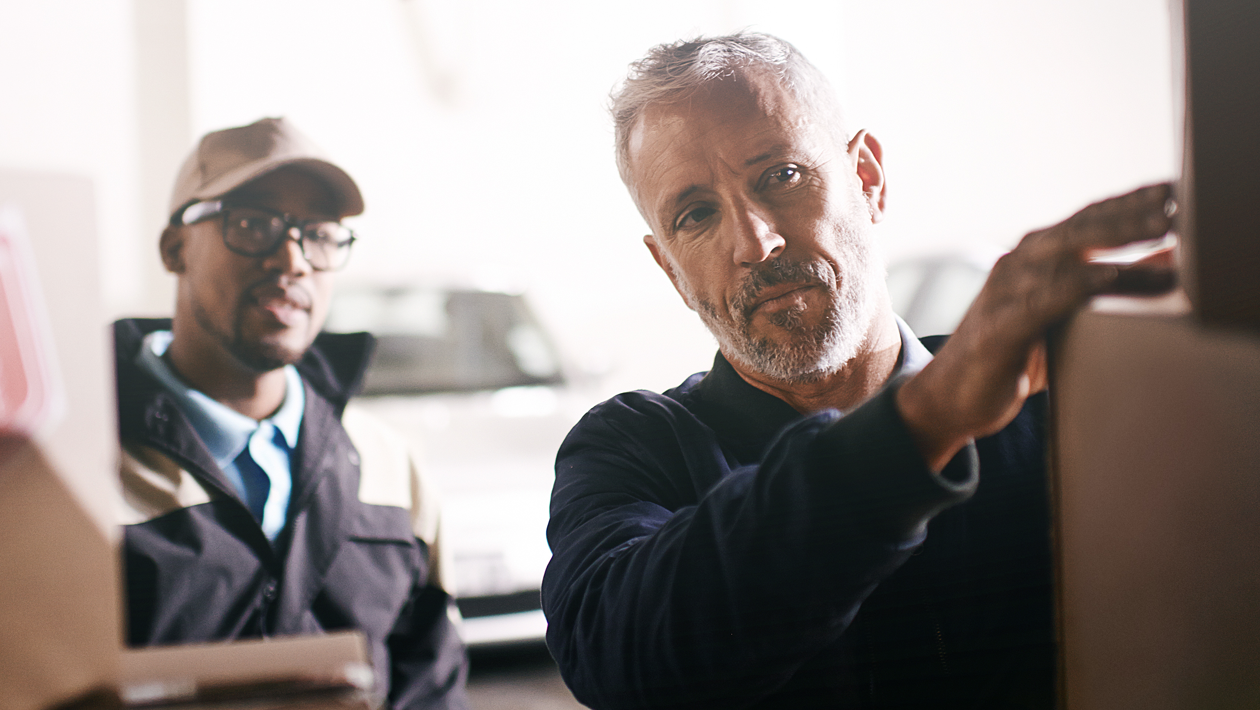 South New Hampshire Moving Solutions
When you decide to move to the South New Hampshire area, PODS offers plenty of flexible
moving solutions
to make your move easy. PODS will deliver a portable container to your current home where you can take your time loading it. Once it's filled, PODS will deliver it to your new home or to our
secure storage facility
.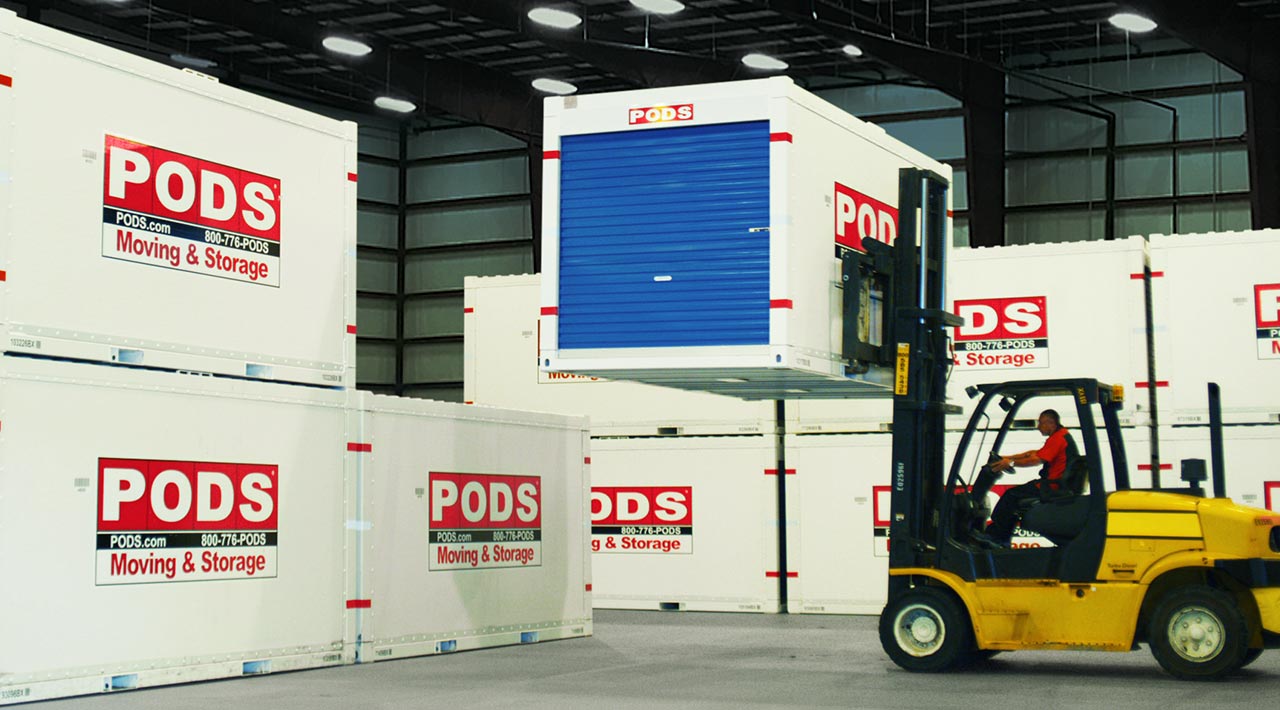 South New Hampshire Storage Solutions
If you're planning to tackle some renovation projects after closing on your South New Hampshire home, or just need some time to get settled, PODS
storage solutions
offer a handy way to store your items without cluttering your home. You can simply unload what you need and keep the rest in your PODS
storage container
at your home or schedule a pick-up to return your portable container to a storage facility near you.
More about South New Hampshire@Model.Title.HeadingType>
New Hampshire is a beautiful state in the northern part of New England. The southern portion of New Hampshire is about an hour's drive from the busy metropolis of Boston, Massachusetts, yet is far enough away for rural peace and quiet. If you're planning a move to the South New Hampshire area, find out how PODS' moving and storage solutions can help.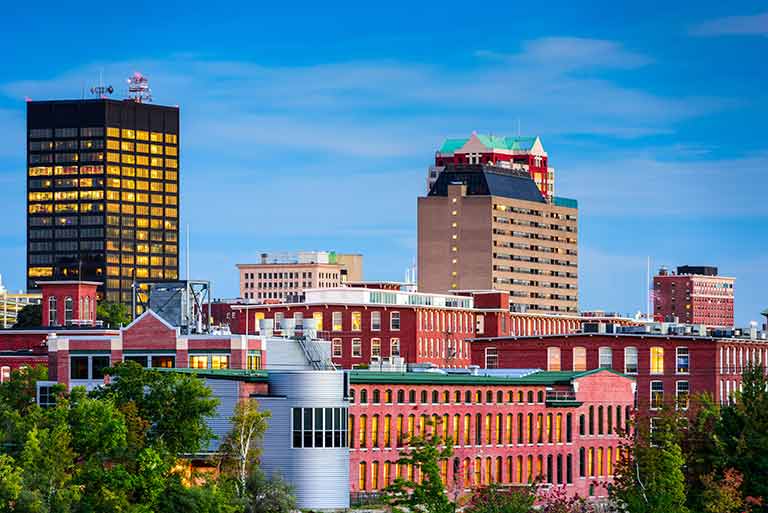 Moving to South New Hampshire
New Hampshire is one of the smallest states in the United States with a landmass of only 9,349 square miles. The eastern portion of the state is quite mountainous and holds several of New England's ski resorts. New Hampshire, known as the "Granite State," was one of the original 13 colonies that composed the country, and the entire state is filled with historic buildings and landmarks. The southern portion of New Hampshire includes the cities of Manchester, Portsmouth, Hampton, and Seabrook, with Manchester being the most populous of these southern cities.
With its diverse range of terrain, from mountainous to coastal, choosing a place to live in South New Hampshire depends on your preference. For the coastal area, Portsmouth is quite popular as a vacation spot and a lovely seaside town to call home. It has a small population, around 22,000 people, and it has gorgeous seascapes and an excellent school system.
For a beautiful, quintessential New England feel, the city of Hanover, with a population of about 8,000, is home to Dartmouth College and is a lovely river community that sits alongside the famous Appalachian Trail. Hanover is routinely voted one of the top places to live in America.
Another seaside community to consider is Hampton. With a population of nearly 15,000, this is one of South New Hampshire's larger coastal communities. Hampton is a popular vacation spot during the summer. Whichever city you decide to call home in South New Hampshire, PODS will be there to make your move smooth and easy.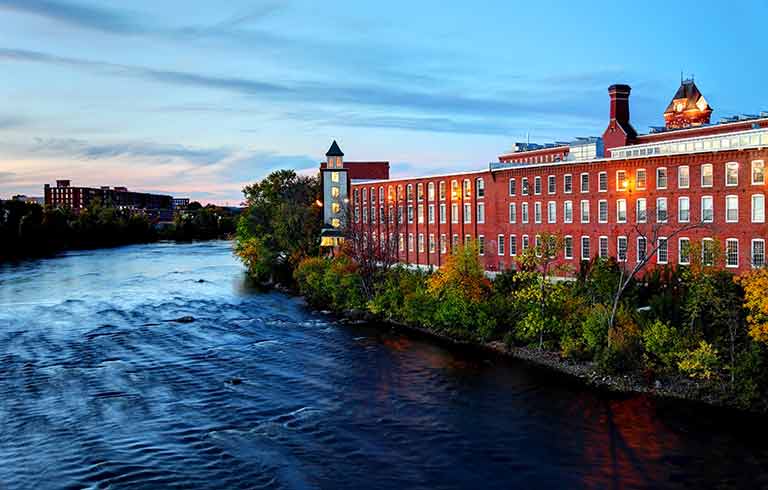 Things to Do and See in South New Hampshire
Now that you have made your move to South New Hampshire, it's time to explore this beautiful area. During the summer, there are many fabulous and fun festivals that occur along the coastal section of the state. In Hampton, you can bring the family to seafood festivals and sand sculpting competitions.
Be sure to bring the kids to The Children's Museum of New Hampshire, which is located in the town of Dover. The family can enjoy interactive exhibits, arts and craft classes, story time, and several playtime activities.
New Hampshire is known for its fantastic skiing, and you can access several of the state's ski resorts easily from the southern portion of New Hampshire. In under two hours, you can be skiing at Mount Sunapee, Gunstock Mountain, Bretton Woods, or kid-friendly Cranmore Mountain Resort.
South New Hampshire is a quiet region with large areas of pristine wilderness, a spectacular coastline, and gorgeous mountains. This area offers both a strong economy and friendly people. If you're getting ready to move to the South New Hampshire area, give PODS a call for assistance with your local or long-distance relocation. From transferring your PODS container to your new home to connecting you with local moving helpers, we have a moving and storage solution for every problem.
Serving the greater South New Hampshire area
PODS may not service every zip code within a given city or town. Please call us at (855) 706-4758 to confirm our service areas. Abington | Accord | Acton | Acushnet | Allston | Alton | Alton Bay | Amesbury | Amherst | Andover | Andover | Antrim | Arlington | Arlington Heights | Ashburnham | Ashby | Ashland | Assonet | Atkinson | Attleboro | Attleboro Falls | Auburn | Auburn | Auburndale | Avon | Ayer | Babson Park | Baldwinville | Barnstable | Barnstead | Bedford | Bedford | Bellingham | Belmont | Belmont | Bennington | Berkley | Berlin | Beverly | Billerica | Blackstone | Bolton | Boston | Bow | Boxborough | Boxford | Boylston | Bradford | Braintree | Brant Rock | Brewster | Bridgewater | Brighton | Brockton | Brookfield | Brookline | Brookline | Brookline Village | Bryantville | Burlington | Buzzards Bay | Byfield | Cambridge | Candia | Canterbury | Canton | Carlisle | Carver | Cataumet | Center Barnstead | Center Harbor | Center Tuftonboro | Centerville | Charlestown | Charlton | Charlton City | Charlton Depot | Chartley | Chelmsford | Chelsea | Cherry Valley | Chester | Chestnut Hill | Chichester | Clinton | Cohasset | Concord | Concord | Contoocook | Cotuit | Cummaquid | Danbury | Danvers | Danville | Dartmouth | Dedham | Deerfield | Dennis | Dennis Port | Derry | Devens | Dighton | Dorchester | Dorchester Center | Douglas | Dover | Dover | Dracut | Dublin | Dudley | Dunbarton | Dunstable | Durham | Duxbury | East Andover | East Bridgewater | East Brookfield | East Candia | East Dennis | East Derry | East Falmouth | East Freetown | East Hampstead | East Kingston | East Mansfield | East Princeton | East Sandwich | East Taunton | East Walpole | East Wareham | East Weymouth | Easton | Elkins | Elmwood | Epping | Epsom | Essex | Everett | Exeter | Fairhaven | Fall River | Falmouth | Fayville | Fiskdale | Fitchburg | Fitzwilliam | Forestdale | Foxboro | Framingham | Francestown | Franklin | Franklin | Fremont | Gardner | Georgetown | Gilford | Gilmanton | Gilmanton Iron Works | Gloucester | Goffstown | Grafton | Green Harbor | Greenbush | Greenfield | Greenland | Greenville | Groton | Groveland | Halifax | Hamilton | Hampstead | Hampton | Hampton Falls | Hancock | Hanover | Hanscom AFB | Hanson | Harvard | Harwich | Harwich Port | Hathorne | Haverhill | Henniker | Hill | Hillsborough | Hingham | Holbrook | Holden | Hollis | Holliston | Hooksett | Hopedale | Hopkinton | Hubbardston | Hudson | Hudson | Hull | Humarock | Hyannis | Hyannis Port | Hyde Park | Ipswich | Jamaica Plain | Keene | Kingston | Kingston | Laconia | Lakeville | Lancaster | Lawrence | Lee | Leicester | Leominster | Lexington | Lincoln | Linwood | Litchfield | Littleton | Lochmere | Londonderry | Loudon | Lowell | Lunenburg | Lyndeborough | Lynn | Lynnfield | Malden | Manchaug | Manchester | Manchester | Manomet | Mansfield | Marblehead | Marion | Marlborough | Marshfield | Marshfield Hills | Marstons Mills | Mashpee | Mattapan | Mattapoisett | Maynard | Medfield | Medford | Medway | Melrose | Mendon | Meredith | Merrimac | Merrimack | Methuen | Middleboro | Middleton | Milford | Milford | Millbury | Millis | Millville | Milton | Milton | Milton Village | Minot | Monponsett | Mont Vernon | Monument Beach | Moultonborough | Nahant | Nashua | Natick | Needham | Needham Heights | New Bedford | New Boston | New Castle | New Hampton | New Ipswich | New London | New Town | Newbury | Newbury | Newburyport | Newfields | Newmarket | Newton | Newton | Newton Center | Newton Highlands | Newton Junction | Newton Lower Falls | Newton Upper Falls | Newtonville | Nonantum | Norfolk | North Andover | North Attleboro | North Billerica | North Brookfield | North Carver | North Chelmsford | North Dartmouth | North Dighton | North Easton | North Falmouth | North Grafton | North Hampton | North Marshfield | North Oxford | North Pembroke | North Reading | North Salem | North Scituate | North Sutton | North Uxbridge | North Waltham | North Weymouth | Northborough | Northbridge | Northwood | Norton | Norwell | Norwood | Nottingham | Nutting Lake | Ocean Bluff | Onset | Orleans | Osterville | Oxford | Paxton | Peabody | Pelham | Pembroke | Pepperell | Peterborough | Pittsfield | Plainville | Plaistow | Plymouth | Plympton | Pocasset | Portsmouth | Prides Crossing | Princeton | Quincy | Randolph | Raymond | Raynham | Raynham Center | Reading | Readville | Rehoboth | Revere | Rochdale | Rochester | Rockland | Rockport | Roslindale | Rowley | Roxbury | Roxbury Crossing | Rutland | Rye | Rye Beach | Sagamore | Sagamore Beach | Salem | Salem | Salisbury | Salisbury | Sanbornton | Sandown | Sandwich | Saugus | Scituate | Seabrook | Seekonk | Sharon | Sheldonville | Sherborn | Shirley | Shrewsbury | Silver Beach | Somerset | Somerville | South Carver | South Dartmouth | South Dennis | South Easton | South Grafton | South Hamilton | South Harwich | South Lancaster | South Newbury | South Sutton | South Walpole | South Weymouth | South Yarmouth | Southborough | Southbridge | Spencer | Sterling | Still River | Stoneham | Stoughton | Stow | Stratham | Sturbridge | Sudbury | Sunapee | Suncook | Sutton | Swampscott | Swansea | Taunton | Temple | Templeton | Tewksbury | Tilton | Topsfield | Townsend | Tyngsboro | Upton | Uxbridge | Village of Nagog Woods | Waban | Wakefield | Walpole | Waltham | Wareham | Warner | Watertown | Waverley | Wayland | Weare | Webster | Wellesley | Wellesley Hills | Wenham | West Barnstable | West Boxford | West Boylston | West Bridgewater | West Dennis | West Falmouth | West Groton | West Harwich | West Hyannisport | West Medford | West Millbury | West Newbury | West Newton | West Nottingham | West Peterborough | West Roxbury | West Townsend | West Wareham | West Yarmouth | Westborough | Westford | Westminster | Weston | Westport | Westport Point | Westwood | Weymouth | White Horse Beach | Whitinsville | Whitman | Wilmington | Wilmot | Wilton | Winchendon | Winchester | Windham | Winnisquam | Winthrop | Woburn | Wolfeboro | Woods Hole | Woodville | Worcester | Wrentham | Yarmouth Port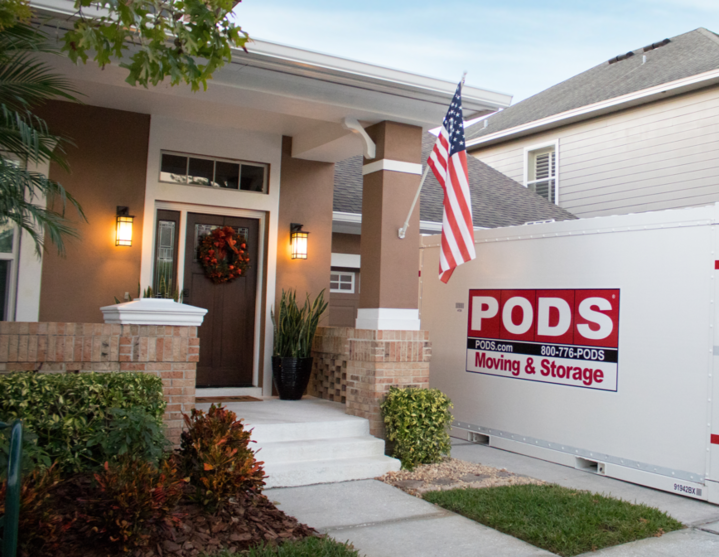 South New Hampshire Moving & Storage
Storage Facilities Near Me
Nashua, NH
140 Burke St
Nashua, NH 03060
Wilmington, MA
1 Burlington Ave
Wilmington, MA 01887