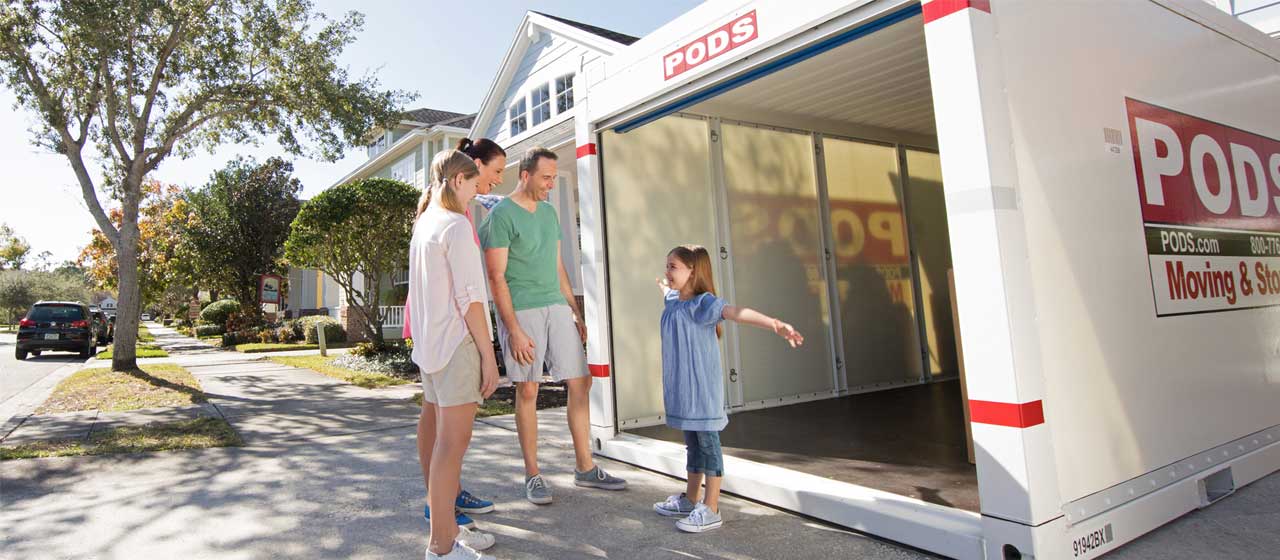 PODS Moving & Storage Springfield, MA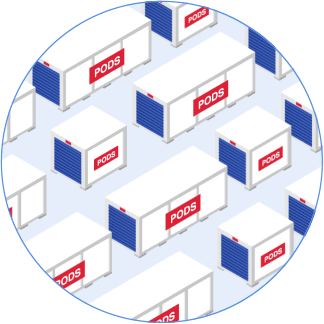 This may take up to 30 seconds.
We're searching over 200,000 containers to find you the best price.
How PODS moving and storage Works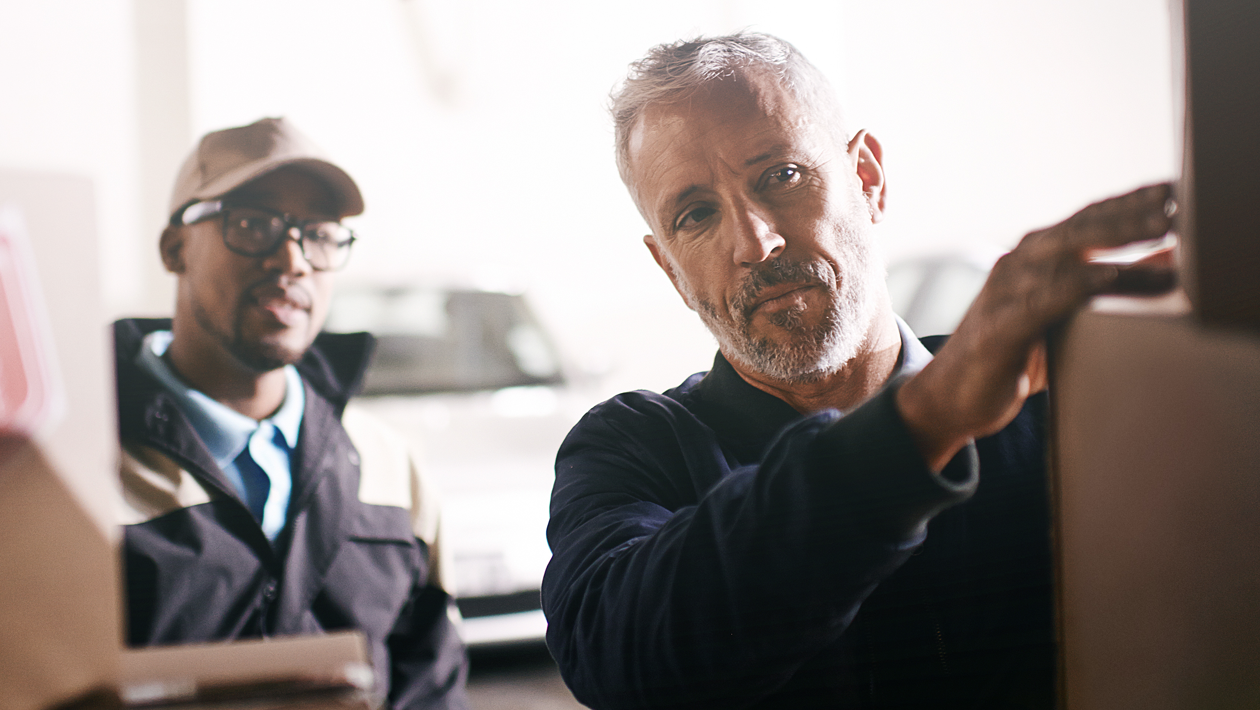 Springfield, MA Moving Solutions
PODS can help to make your move the right move when you decide to make Springfield your home. Simply choose the
portable container
that'll hold your belongings and PODS will deliver it to your current home, where you can take all the time you need to load it. When you're ready, just give us a call and we'll move it to your new home or to a nearby
PODS Storage Center
.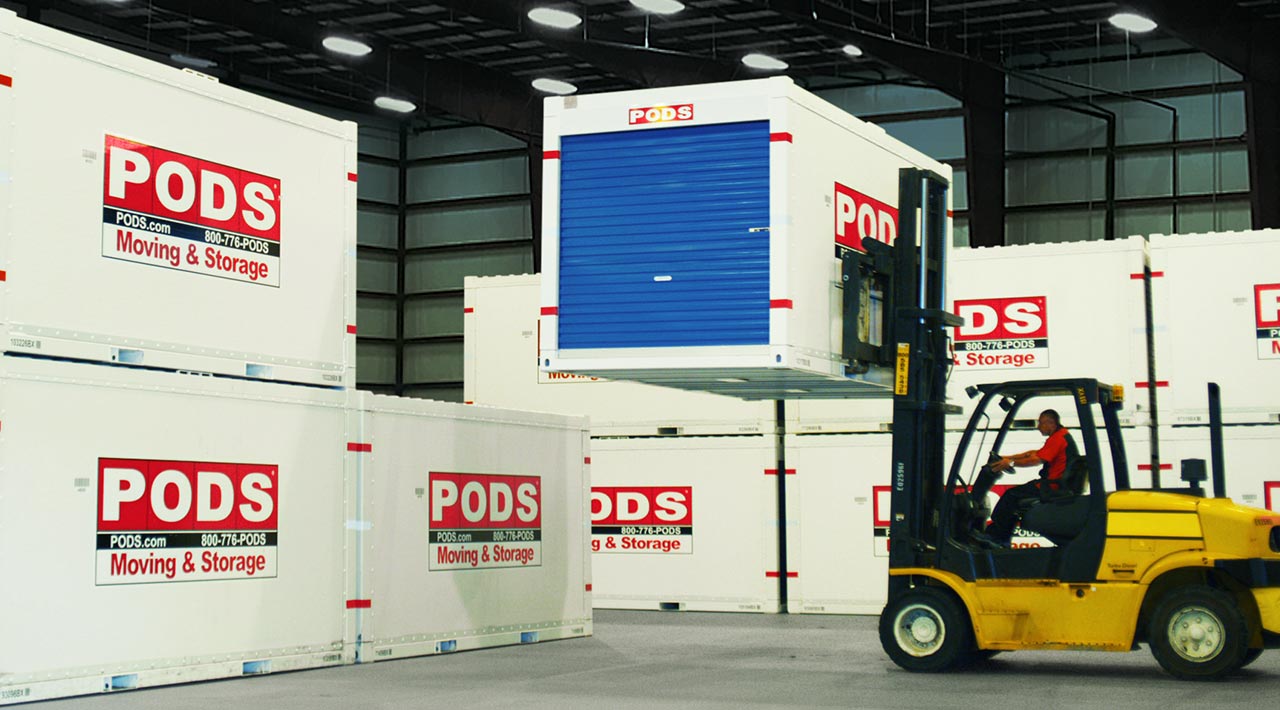 Springfield, MA Storage Solutions
PODS also offers convenient storage solutions for your storage needs. If you need containers to store your items while you remodel or renovate, you can choose from three sizes, depending on your needs. A sturdy, weather-resistant container is then delivered directly to your home, so you can enjoy
on-site storage
and access to your belongings at any time. For longer-term projects, we can keep your portable storage container in a secure PODS Storage Center.
More about Springfield@Model.Title.HeadingType>
Springfield, Massachusetts, lies in the western portion of Massachusetts. Three rivers converge near Springfield: the Connecticut, Westfield, and Chicopee rivers, offering plenty of water activities. Nicknamed, "The City of Homes" because of its large collection of Victorian-era architecture, Springfield is a gorgeous city to live in. When you decide to move to Springfield, PODS is available to help with all your moving and storage needs.
Moving to Springfield
The economy of Springfield, Massachusetts is fairly strong and is home to several Fortune 500 financial service companies. Due to its proximity to so many rivers and natural areas, Springfield is a perfect place to live for outdoor recreation.
Bordering the downtown area of Springfield is the community of Brightwood. This neighborhood sits right on the banks of the Connecticut River, so residents have access to several types of water activities, such as kayaking, boating, and fishing. In addition, the Plainfield Street Soccer Field is a part of this neighborhood and offers a lovely, open green space to relax in.
The Forest Park neighborhood is adjacent to Forest Park, which is one of the largest city parks in the United States. Access to the zoo, hiking and biking trails, playgrounds, and open space make living in this area very desirable for families with children.
To live in a historic part of town, choose the Old Hill neighborhood. Located on the western side of Springfield, Old Hill offers several historic homes to reside in, especially near the Winchester Square Historic District. There are several local parks nearby that are perfect for outdoor activities. Whichever neighborhood you choose to call home in, PODS can help make your move smooth and with reduced hassle.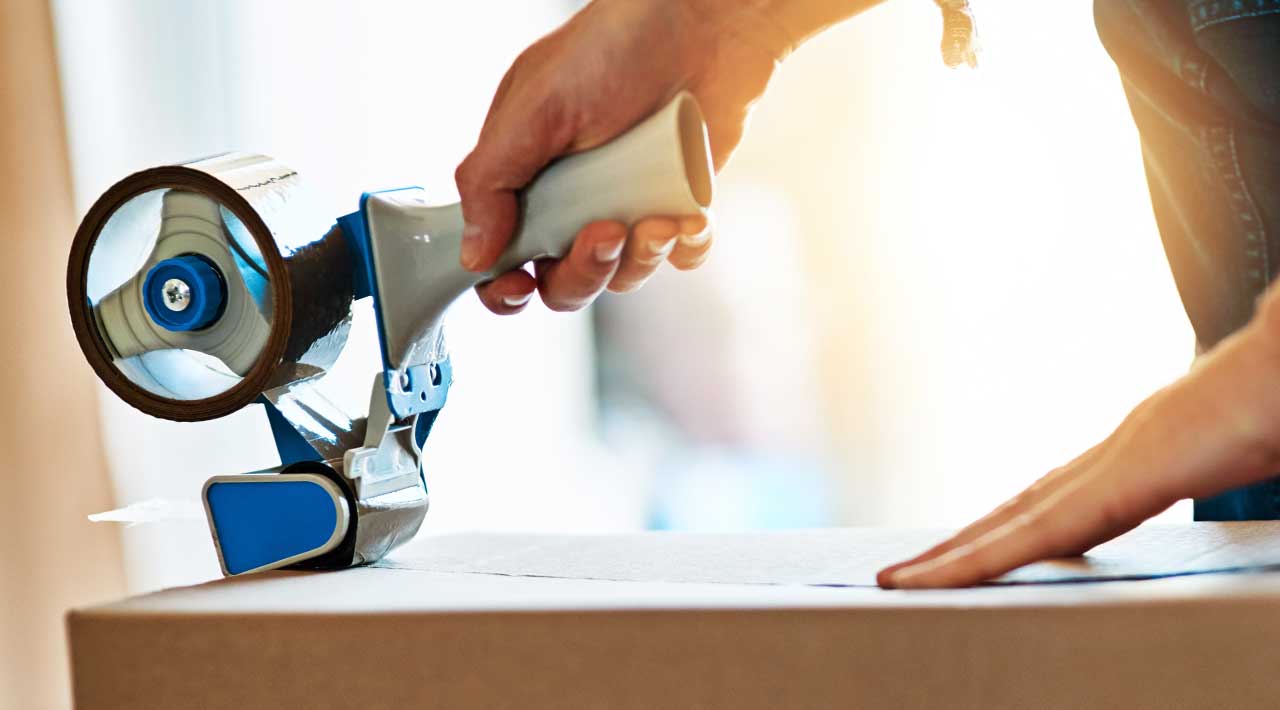 Things to Do and See in Springfield, MA
Congratulations on moving into your new Springfield, Massachusetts home! Now it's time to explore your new city. If you're a fan of the beloved Dr. Seuss and his whimsical stories, then you and your family will love visiting the Dr. Seuss National Memorial Sculpture Garden located at the Springfield Museum. Dr. Seuss was born and raised in Springfield, Massachusetts and the garden is a memorial to his magical creations.
If you're a basketball fan, then you'll enjoy visiting the Basketball Hall of Fame. You'll learn about the history of basketball, see exhibits with some of the sport's most famous players, learn the history of women in basketball, and see basketball memorabilia.
The zoo in Forest Park is always a delight for the entire family. The zoo has 735 acres of woodlands, which are home to several species of exotic and indigenous animals that come from North America as well as worldwide. See the animals up close, and participate in a few of the educational programs that are offered at the zoo.
A real gem of Springfield, Massachusetts is the Symphony Hall. With excellent acoustics and stunning architecture, the Symphony Hall provides quality concerts. From classical symphonies to rock concerts, you can enjoy a vast array of live music here.
For convenient moving and storage options in Springfield, Massachusetts, trust PODS for your project. For both short- and long-term projects, PODS offers the time and space you need, and the control you want.
Serving the greater Springfield area
Abington | Agawam | Allingtown | Amherst | Amston | Andover | Ansonia | Ashford | Avon | Bakersville | Ballouville | Baltic | Bantam | Barkhamsted | Beacon Falls | Belchertown | Belle Haven | Berlin | Bethany | Bethel | Bethlehem | Bishops Corner | Bissell | Blandford | Bloomfield | Blue Hills | Bolton | Bondsville | Botsford | Bozrah | Branford | Bridgeport | Bridgewater | Brightwood | Brimfield | Bristol | Broad Brook | Brookfield | Brooklyn | Burlington | Canaan | Canterbury | Canton | Canton Center | Centerbrook | Central Village | Chaplin | Cherry Brook | Cheshire | Chester | Chesterfield | Chestnut Hill | Chicopee | Clinton | Cobalt | Colchester | Colebrook | Collinsville | Columbia | Conantville | Cornwall | Cornwall Bridge | Cos Cob | Coventry | Cromwell | Cummington | Cushman | Danbury | Danielson | Darien | Dayville | Deep River | Derby | Dudley | Durham | East Berlin | East Brimfield | East Brooklyn | East Canaan | East Glastonbury | East Granby | East Haddam | East Hampton | East Hartford | East Hartland | East Haven | East Killingly | East Longmeadow | East Lyme | East Norwalk | East Putnam | East Thompson | East Willington | East Windsor | East Windsor Hill | East Woodstock | Eastford | Easthampton | Easton | Ellington | Elliot | Elmwood | Enfield | Essex | Exeter | Fabyan | Fair Haven | Fairfield | Falls Village | Farmington | Feeding Hills | Fenwick | Fiskdale | Fitchville | Florence | Forestville | Franklin | Gales Ferry | Gaylordsville | Georgetown | Gilman | Glasgo | Glastonbury | Glenbrook | Glenville | Goshen | Granby | Granville | Granville Center | Greens Farms | Greenwich | Griswold | Grosvenor Dale | Groton | Guilford | Gurleyville | Haddam | Haddam Neck | Hadley | Hadlyme | Hamden | Hampden | Hampton | Hanover | Hartford | Harwinton | Hatfield | Hawleyville | Haydenville | Hazardville | Hebron | Higganum | Holland | Holyoke | Hopeville | Huntington | Indian Orchard | Ivoryton | Jewett City | Jordan Village | Jupiter Point | Kenington | Kent | Killingly | Killingworth | Knightville | Lake Garda | Lakeside | Lakeville | Laurel Hill | Lebanon | Ledyard | Leeds | Lisbon | Litchfield | Lithia | Longmeadow | Lords Point | Loudville | Ludlow | Lyme | Madison | Manchester | Mansfield | Mansfield Center | Mansfield Depot | Mansfield Hollow | Marble Dale | Marion | Marlborough | Mashantucket | Masons Island | Mechanicsville | Melrose | Meriden | Merrow | Middle Haddam | Middlebury | Middlefield | Middletown | Milford | Milldale | Millstone | Monroe | Monson | Montgomery | Montville | Moodus | Moosup | Morris | Mount Carmel | Mystic | Naugatuck | Nepaug | New Britain | New Canaan | New Fairfield | New Hartford | New Haven | New Haven | New London | New Milford | New Preston | New Preston Marble Dale | New Salem | Newington | Newtown | Niantic | Norfolk | Noroton | Noroton Heights | North Amherst | North Branford | North Canaan | North Canton | North Chester | North Franklin | North Granby | North Grosvenordale | North Hadley | North Hampton | North Hatfield | North Haven | North Lyme | North Sterling | North Stonington | North Thompsonville | North Westchester | North Windham | Northampton | Northfield | Northford | Northville | Norwalk | Norwich | Oakdale | Oakville | Occum | Old Greenwich | Old Lyme | Old Mystic | Old Saybrook | Oneco | Orange | Oxford | Palmer | Pawcatuck | Pelham | Pequabuck | Perkins Corner | Pine Meadow | Plainfield | Plainville | Plantsville | Pleasant Valley | Plymouth | Point O Woods | Pomfret | Pomfret Center | Poquetanuck | Poquonock | Portland | Preston | Prospect | Putnam | Putnam Heights | Quaker Hill | Quinebaug | Redding | Redding Center | Redding Ridge | Rhodesville | Ridgefield | Ridgeway | Riverside | Riverton | Rockfall | Rocky Hill | Rogers | Rowayton | Roxbury | Russell | Salem | Salisbury | Sandisfield | Sandy Hook | Saugatuck | Scantic | Scotland | Seymour | Sharon | Sharon Valley | Shawondassee | Sheffield | Shelton | Sherman | Silver Lane | Simsbury | Somers | Somersville | South Amherst | South Britain | South Canaan | South Canterbury | South Chaplin | South Chesterfield | South Glastonbury | South Hadley | South Kent | South Killingly | South Lyme | South Norwalk | South Willington | South Windham | South Windsor | South Woodstock | South Worthington | Southampton | Southbury | Southington | Southport | Southwick | Sprague | Springdale | Springfield | Stafford | Stafford Springs | Staffordville | Stamford | Stepney | Sterling | Stevenson | Stonington | Storrs Mansfield | Stratford | Sturbridge | Suffield | Taconic | Taftville | Talcott Village | Talcottville | Tariffville | Terryville | Thomaston | Thompson | Thorndike | Three Rivers | Tokeneke | Tolland | Torrington | Trumbull | Turners Falls | Twin Lakes | Uncasville | Union | Union City | Unionville | Upper Stepney | Vernon | Vernon Rockville | Versailles | Voluntown | Wales | Wallingford | Wapping | Ware | Warren | Warrenville | Washington | Washington Depot | Washington Green | Waterbury | Waterford | Watertown | Wauregan | Weatogue | West Ashford | West Chesterfield | West Cornwall | West Cummington | West Granby | West Granville | West Hartford | West Hartland | West Hatfield | West Haven | West Mystic | West Redding | West Simsbury | West Springfield | West Stafford | West Suffield | West Wauregan | West Whately | West Woods | Westbrook | Westfield | Westhampton | Weston | Westover AFB | Westport | Westville | Wethersfield | Whately | Whitneyville | Wilbraham | Williamsburg | Willimansett | Willimantic | Willington | Wilton | Winchester Center | Windham | Windsor | Windsor Locks | Windsorville | Winsted | Wolcott | Woodbridge | Woodbury | Woodstock | Woodstock Valley | Woronoco | Worthington | Yalesville | Yantic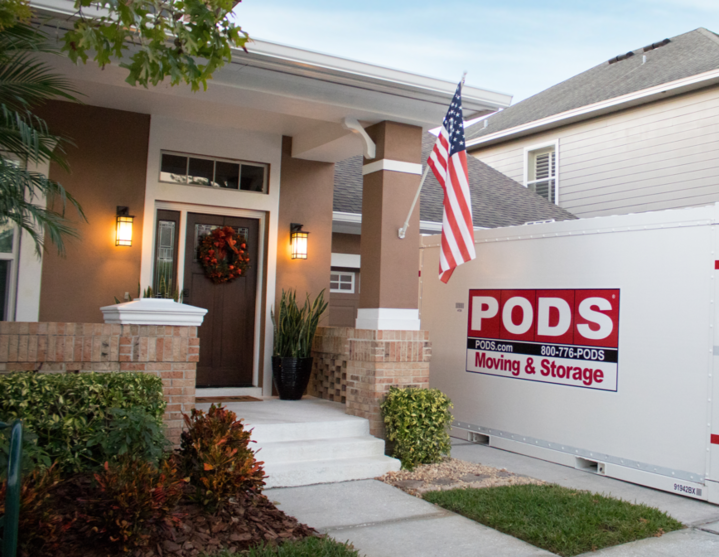 Springfield Moving & Storage
Storage Facilities Near Me