PODS Moving & Storage Lake Charles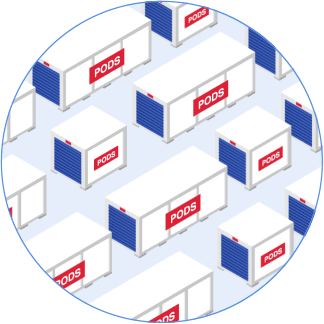 This may take up to 30 seconds.
We're searching over 200,000 containers to find you the best price.
How PODS moving and storage Works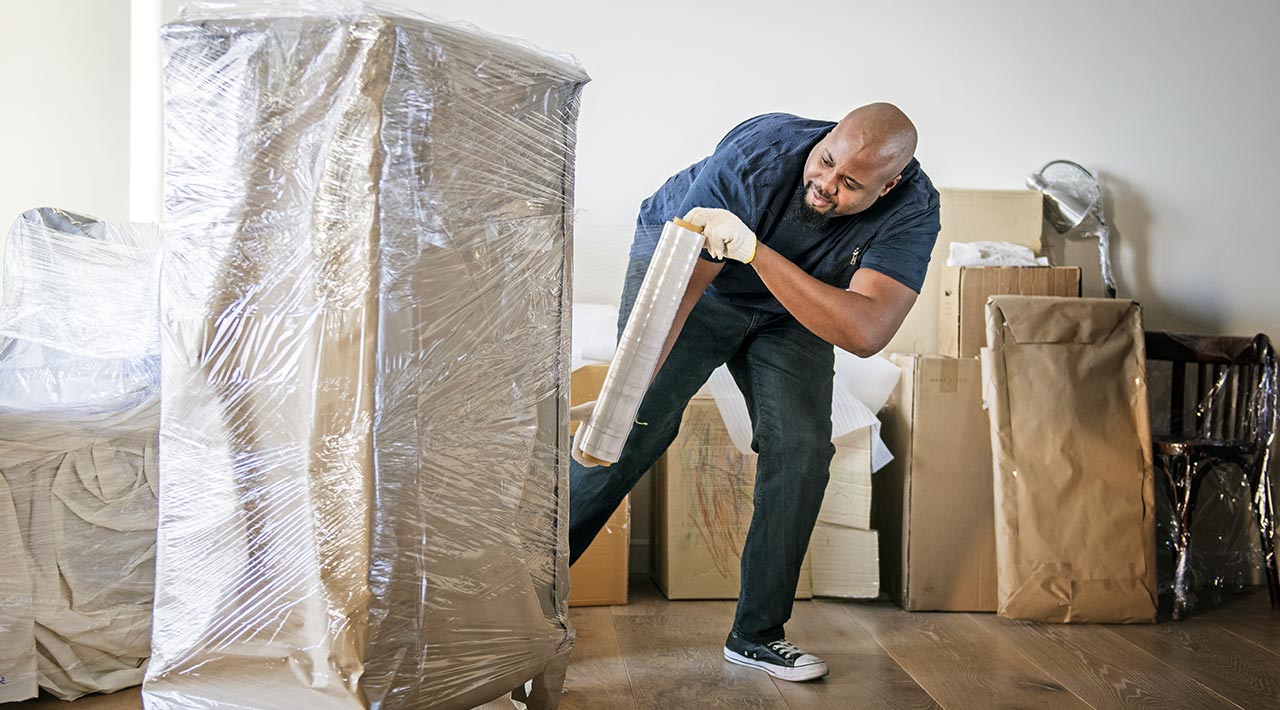 Lake Charles Moving Solutions
Planning to move to Lake Charles? PODS
portable containers
can simplify the moving process. You can schedule delivery and pick-up at your home, so there's no rush to pack. When you're ready, we'll transport your loaded PODS container either to your new home or to our secure storage facility near Lake Charles. Whether you're
moving from across town
or across the country, PODS is the right move for your move.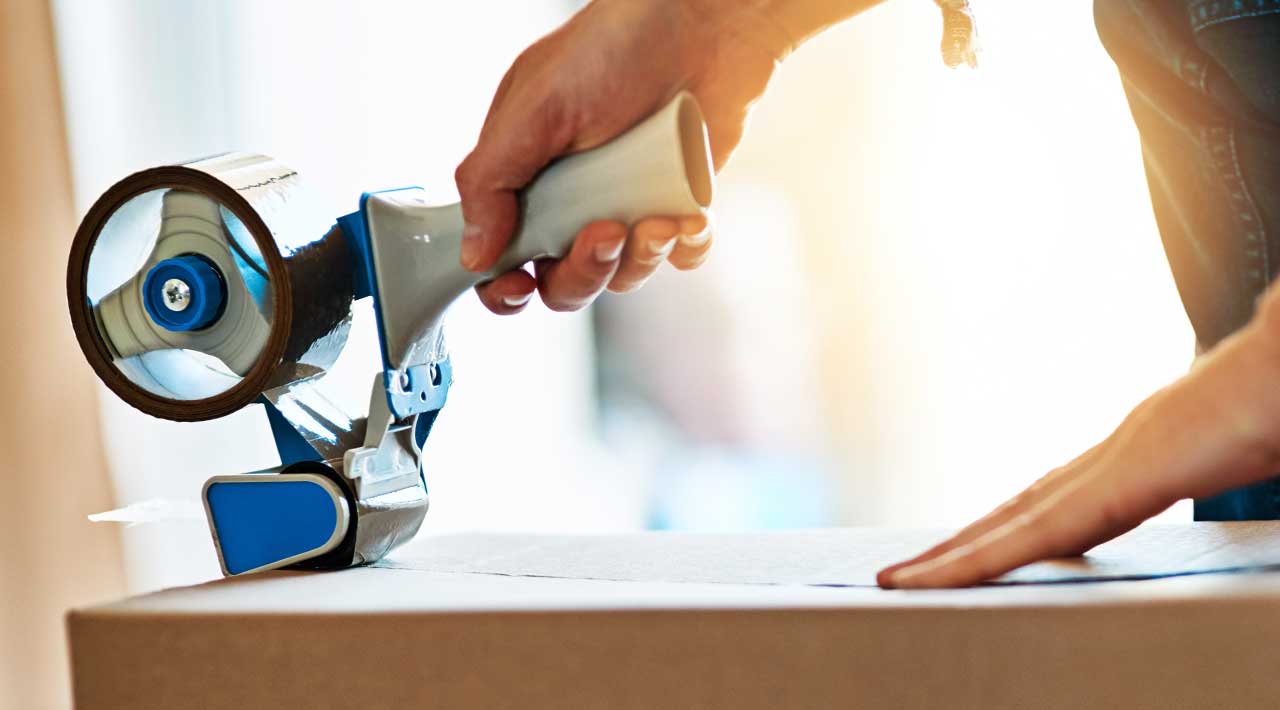 Lake Charles Storage Solutions
If you're planning to tackle some renovation projects after closing on your new Lake Charles home, or just need some time to get settled, PODS
storage solutions
offer a handy way to store your items without cluttering your home. You can simply unload what you need and keep the rest in your PODS storage container at your home or return it to a
storage facility
near you.
More about Lake Charles@Model.Title.HeadingType>
Lake Charles is one of the largest cities in Louisiana, a state known for its gas and gaming industries. Referred to as the Lake Area, the city is located along several bodies of water, including the Calcasieu River, Prien Lake, and Lake Charles itself. If you're planning to move to Lake Charles, PODS' moving and storage solutions can help reduce the stress of your move.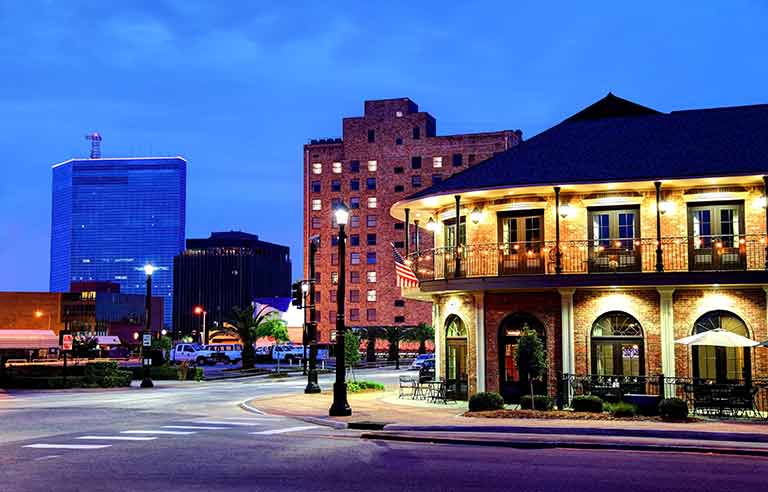 Moving to Lake Charles
Lake Charles is a large city with a diverse selection of neighborhoods. The Grand Chenier and Grand Lake neighborhood has homes on the waterfront and hosts many activities. If you live here, you'll have the opportunity to enjoy historic areas and stunning views. The Gillis neighborhood provides a pleasant contrast; it's mostly rural and has a significant number of vacant rentals with ample square footage.
Prien is a suburban neighborhood with many affluent residents, and its average rental prices are the highest in the state. Homes in this neighborhood are usually owned, not rented, and most of the people who live here are French. Moss Bluff is another exclusive suburban neighborhood; it attracts affluent families with school-aged kids. It's a family-friendly neighborhood known for its high-quality education system and relatively low crime rate.
These are just a few of the great neighborhoods in Lake Charles. Whether you choose to live in a rural area or an affluent suburb, our portable containers will provide you with convenient storage solutions that'll reduce the stress of your move. Choosing one of our full-service storage solutions means that you won't have to worry about hiring separate moving and storage companies.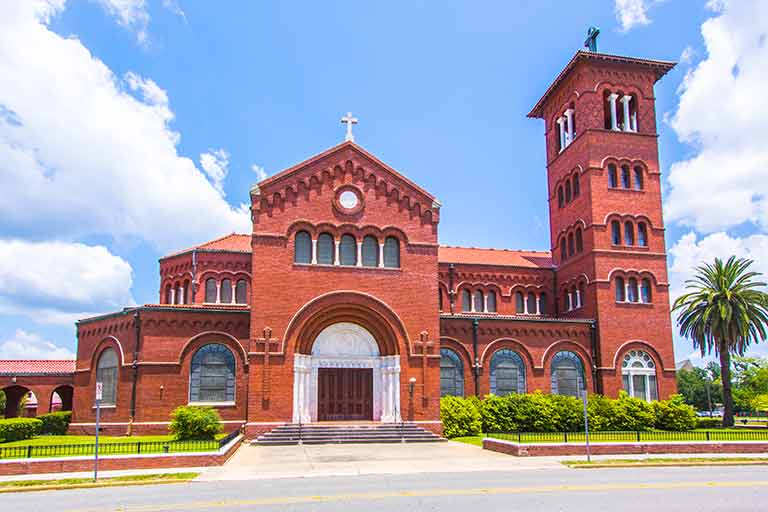 Things to Do and See in Lake Charles
There are plenty of fun things to do in Lake Charles. You can try your luck at the Golden Nugget Casino or the L'Auberge Casino Resort, where you can spend a fun-filled weekend playing slots and table games. If gambling is not your style, visit one of the area's well-maintained parks with your family to enjoy nature and get some exercise in the great outdoors. The Bord Du Lac Park, the Sam Houston Jones State Park, and the Prien Lake Park are all good choices if you're looking to spend some time away from the city.
If you love the Mardi Gras season, learn more about the holiday at the Mardi Gras Museum of Imperial Calcasieu. In addition, you can visit many other historical sites in Louisiana, including the Charpentier Historic District and the USS Orleck.
It's no wonder so many families visit Lake Charles every year. With pleasant neighborhoods, beautiful views of the lake, and recreation opportunities, it's an excellent place to live. If you're thinking about moving to Lake Charles, make your move easier by using PODS' moving and storage solutions.
Serving the greater New Orleans area
| Abbeville | Abita Springs | Addis | Akers | Albany | Algiers | Ama | Amite | Angie | Angola | Arabi | Arcola | Arnaudville | Avery Island | Avondale | Bains | Baker | Barataria | Baton Rouge | Bayou Current | Bayou Goula | Bayou Petite Prairie | Bayou Rouge | Beachview | Bell City | Belle Chasse | Blanks | Bogalusa | Boothville | Boutte | Braithwaite | Branch | Breaux Bridge | Bridge City | Brittany | Broadmoor | Broussard | Brusly | Bueche | Buras | Bush | Butte Larose | Cade | Cankton | Carencro | Carlisle | Carrollton | Carville | Cecilia | Chalmette | Chipola | Church Point | Claiborne | Clinton | Convent | Covington | Cow Island | Crowley | Cypress Gardens | Darrow | Davant | Delcambre | Denham Springs | Dennis Mills | Dequincy | Des Allemands | Destrehan | Donaldsonville | Drew | Duplessis | Duson | Edgard | Egan | Elba | Elmwood | Elton | Empire | Erwinville | Estherwood | Ethel | Eunice | Evangeline | Fenton | Fluker | Folsom | Fordoche | Francis Place | Franklinton | Franklin | French Settlement | Galvez | Garyville | Geismar | Gentilly | Glynn | Gonzales | Good Hope | Goodwood | Gramercy | Grand Coteau | Grand Isle | Grangeville | Green Lawn Terrace | Greensburg | Greenwell Springs | Gretna | Grosse Tete | Hahnville | Hammond | Harahan | Hardwood | Harvey | Hayes | Henderson | Hester | Hillsdale | Holden | Hootenville | Houma | Husser | Iberville | Independence | Iota | Iowa | Jackson | Jarreau | Jefferson | Jennings | Kenner | Kentwood | Killian | Killona | Krotz Springs | La Place | Labarre | Lacassine | Lacombe | Lafayette | Lafitte | Lake | Lake Arthur | Lake Charles | Lakeland | Lawtell | Le Moyen | Lebeau | Lees Creek | Leonville | Lewisburg | Livingston | Livonia | Loranger | Loreauville | Lottie | Luling | Lutcher | Madisonville | Mandeville | Maringouin | Marrero | Maurepas | Meaux | Melville | Meraux | Mermentau | Metairie | Midland | Milton | Mitch | Modeste | Montpelier | Montz | Morganza | Morrow | Morse | Moss Bluff | Mount Airy | Mount Hermon | Natalbany | New Iberia | New Orleans | New Roads | New Sarpy | New Zion | Norco | Norwood | Opelousas | Ormond | Oscar | Ostrica | Palmetto | Paradis | Parks | Paulina | Pearl River | Pilottown | Pine Grove | Plainview | Plaquemine | Point Clair | Pointe A la Hache | Ponchatoula | Port Allen | Port Barre | Port Sulphur | Port Vincent | Prairieville | Pride | Providence | Ramah | Rayne | Reserve | Rio | River Ridge | Riverwood | Roanoke | Robert | Rosa | Rosedale | Roseland | Rougon | Saint Amant | Saint Benedict | Saint Bernard | Saint Francisville | Saint Gabriel | Saint Gertrude | Saint James | Saint Martinville | Saint Rose | Scotlandville | Scott | Sheridan | Shrewsbury | Slaughter | Slidell | Sorrento | South Kenner | Southern | Springcreek | Springfield | Starks | Sulphur | Sun | Sunnyhill | Sunset | Sunshine | Sweet Lake | Talisheek | Tangipahoa | Terrytown | The Bluffs | Thibodaux | Thomas | Tickfaw | Torbert | Triumph | Tunica | Uncle Sam | Uneedus | Vacherie | Varnado | Venice | Ventress | Vinton | Violet | Waggaman | Wakefield | Walker | Washington | Watson | Welsh | Westlake | Westwego | Weyanoke | White Castle | Wilson | Woodside | Youngsville | Zachary | Zion City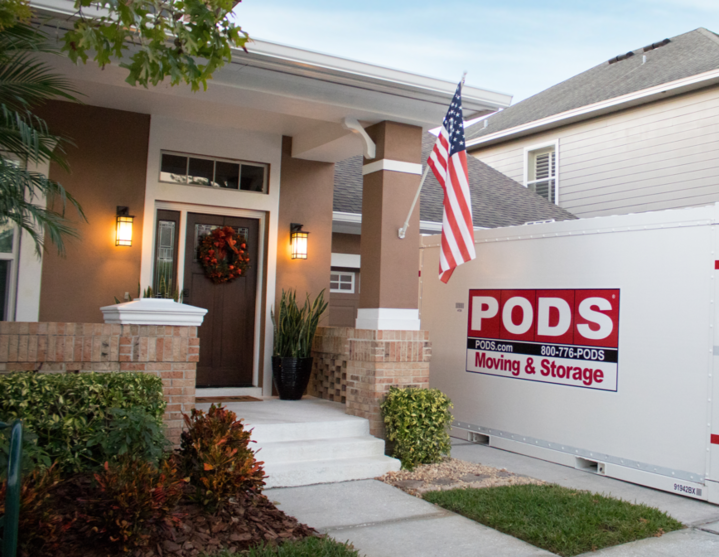 Lake Charles Moving & Storage
Storage Facilities Near Me
Baton Rouge, LA
2056 Wooddale Blvd
Baton Rouge, LA 70806
New Orleans, LA
1301 Sams Ave
Harahan, LA 70123