Take advantage of our limited time offer. Enter promo code HOLIDAY25 to save up to 25%.
See offer details
.

PODS Moving & Storage Lexington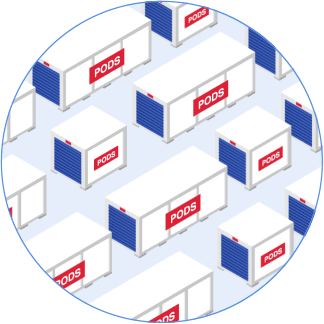 This may take up to 30 seconds.
We're searching over 200,000 containers to find you the best price.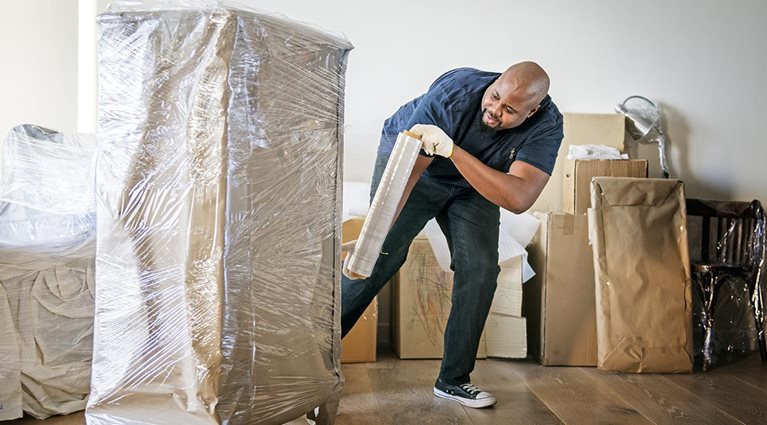 Lexington Moving Solutions
Whether you're moving to Lexington from down the road or looking for help with your
long-distance move
, simply select your preferred container size, pack your belongings at your own pace, and PODS will take care of the driving for you. If you need more time and need
off-site storage
for your move, you can also keep your things at our secure storage facility. PODS provides unlimited time and space to make your transition easier.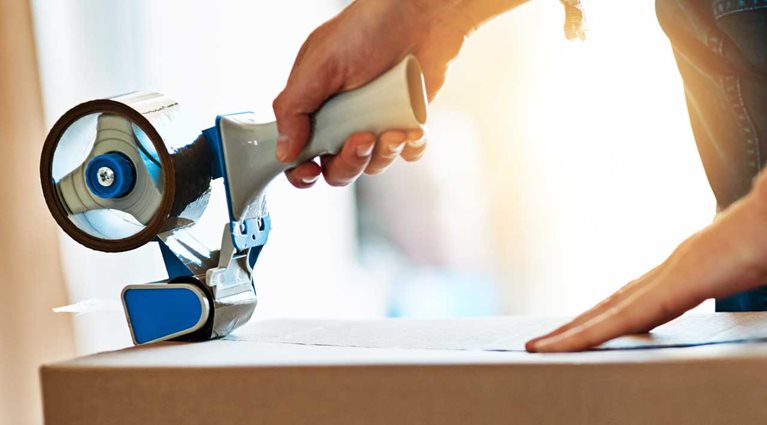 Lexington Storage Solutions
PODS also offers secure storage solutions in Lexington that can help you out when you're organizing or renovating your home and need temporary on-site storage. PODS weather-resistant storage containers are designed to reduce the risk of damage. Keep your PODS container at your home for as long as you need, or store the container at one of our conveniently located
secure Storage Centers
nearby.
More about Lexington@Model.Title.HeadingType>
Known for its longstanding horse-racing culture, Lexington, Kentucky, is the home of the famous Keeneland Racetrack. It's also the birthplace of actor George Clooney and Brian Littrell of Backstreet Boys fame. If you're interested in
moving to
Lexington, you'll be happy to know that PODS offers plenty of portable moving and
storage solutions
to help you get there.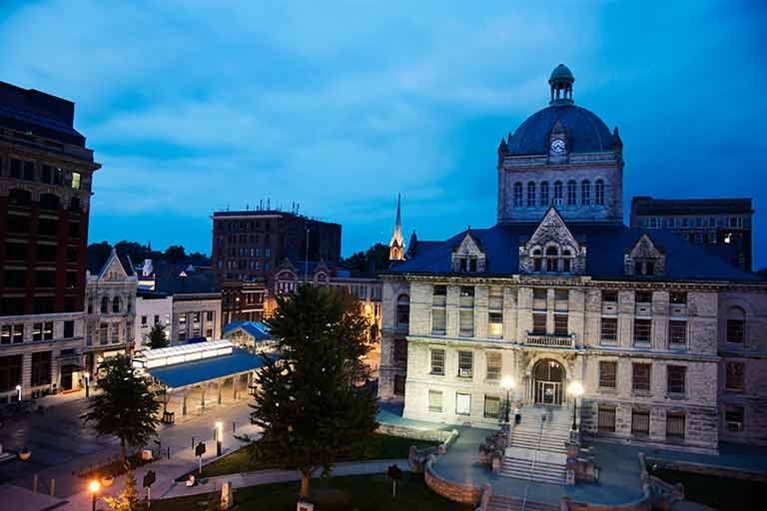 Moving to Lexington
After you move to Lexington, you might want to take part in a huge Michael Jackson "Thriller" reenactment. The first one took place here, and it's now an annual event that takes place on Main Street each Halloween.
Also, you'll undoubtedly be around many champion thoroughbred horses in Lexington. More of them come from the famous Keeneland Stables than anywhere else in the world.
If you have teenage kids who are thinking about attending the University of Kentucky, consider relocating to the Ashland Park neighborhood. In addition to offering a family-friendly environment, it features many historic homes and easy access to the college campus.
Feeling eager to live in a high-end property? Consider living in Beaumont. Besides its characteristically luxurious options, this community is home to the Moondance Amphitheatre, where people bring lawn chairs or blankets to enjoy live music outdoors.
And don't overlook Kenwick as your potential new neighborhood. Filled with Victorian homes and single-story abodes from the early 20th century, Kenwick is only a short stroll from National Avenue, where you can shop and check out craft breweries.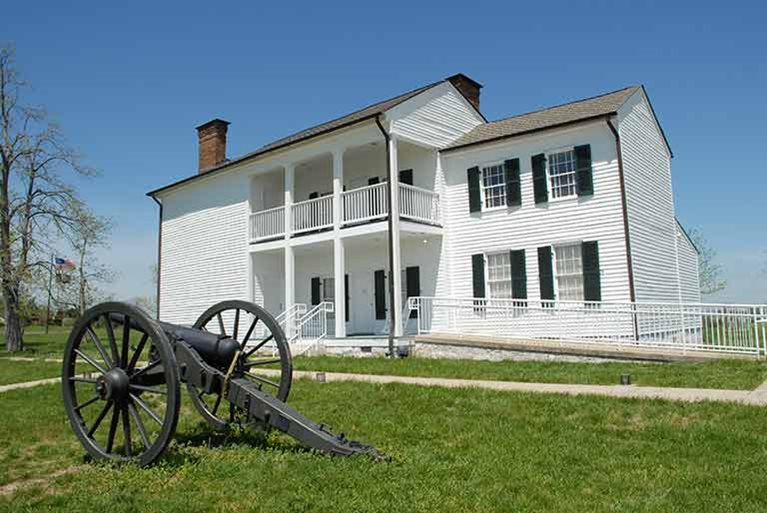 Things to Do and See in Lexington
Thanks to the moving and storage options offered by PODS, it's easy to get engrossed in Lexington's diverse and entertaining offerings and start creating lifelong memories. Whether you experience the activities by yourself or with family members, there are attractions galore to explore.
The Kentucky Horse Park is an equestrian theme park that delights people of all ages. While there, you can watch rodeos and show jumping events, admire horse-themed art, and encounter various common and lesser-known breeds of horses, among other diversions. Whether you're an avid horse enthusiast or someone with a casual interest in the four-legged creatures, the Kentucky Horse Park is full of fun possibilities. It even has a camping area in case you want to spend more than a day there.
When you're ready to enjoy the bluegrass music that makes Lexington and surrounding areas of the state so well-known, look no further than the appropriately named Bluegrass Tavern. It claims to offer the largest menu of bourbon in the South. Not a bourbon fan? No worries. You can try a craft beer or a cocktail served by the experienced bartenders. The venue also regularly hosts local bluegrass musicians, meaning you can enjoy a fine soundtrack of tunes while perusing the beverage choices.
You may remember from history classes that Mary Todd Lincoln was the wife of Abraham Lincoln, the 16th president of the United States. During your explorations of Lexington, you can see the house she lived in as a girl. Before it was the residence of the Todd family, the home was built as an inn. You can get to know the 14-room structure by taking a guided tour during your visit. Afterward, spend some time in the property's restored garden.
Whether you're planning a long-distance or local move to Lexington or simply need more storage for your existing home, PODS portable containers allow you to move and store with one solution that fits your needs.
Serving the greater Lexington area
Berea | Berry | Burgin | Carlisle | Corinth | Cynthiana | Danville | Frankfort | Georgetown | Harrodsburg | Jeffersonville | Lancaster | Lawrenceburg | Lexington | Midway | Mount Sterling | Nicholasville | Owenton | Paris | Perryville | Richmond | Sadieville | Salvisa | Stamping Ground | Stanford | Versailles | Waco | Wilmore | Winchester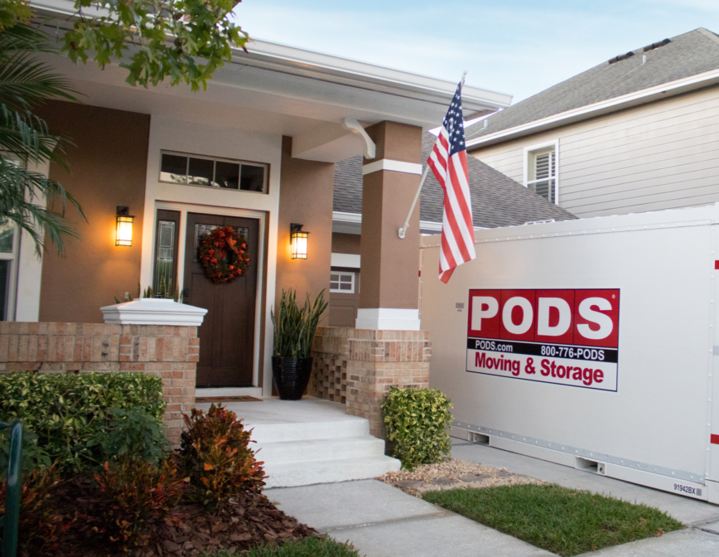 Lexington moving and storage
Storage Facilities Near Me
Lex1
791 Freight Blvd
Lexington, KY 40508
Lexington 1, KY
551A Horton Court
Lexington, KY 40511
Other Service Areas
*Limited service areas may apply. Please call PODS for service availability.