Take advantage of our limited time offer. Enter promo code HOLIDAY25 to save up to 25%.
See offer details
.

PODS Moving & Storage Quad Cities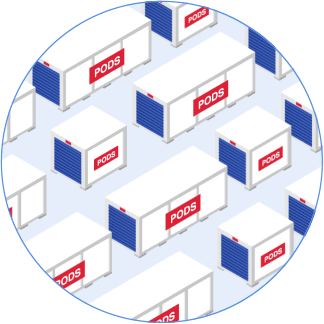 This may take up to 30 seconds.
We're searching over 200,000 containers to find you the best price.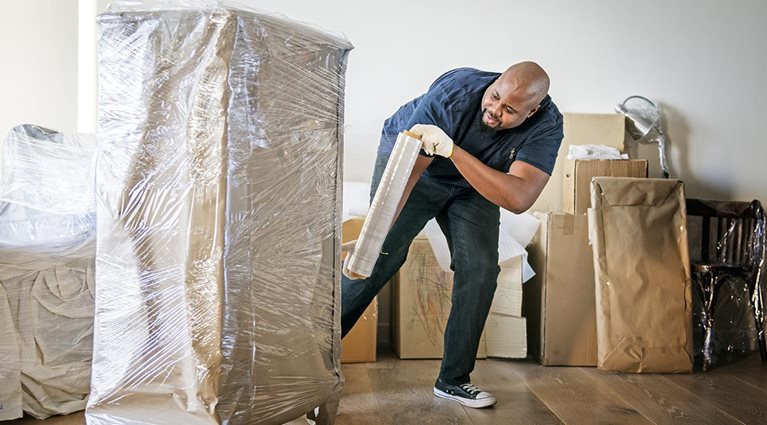 Quad Cities Moving Solutions
Whether you're relocating to the Quad Cities from a different part of the country or simply changing neighborhoods, you'll find PODS is the right move for your move. Choose from
multiple container sizes
and schedule delivery at a time that works for you. Keep your weather-resistant container on-site for easy access, or store it in one of our
secure Storage Centers
in the Quad Cities area. When you're ready we'll deliver it to your new home.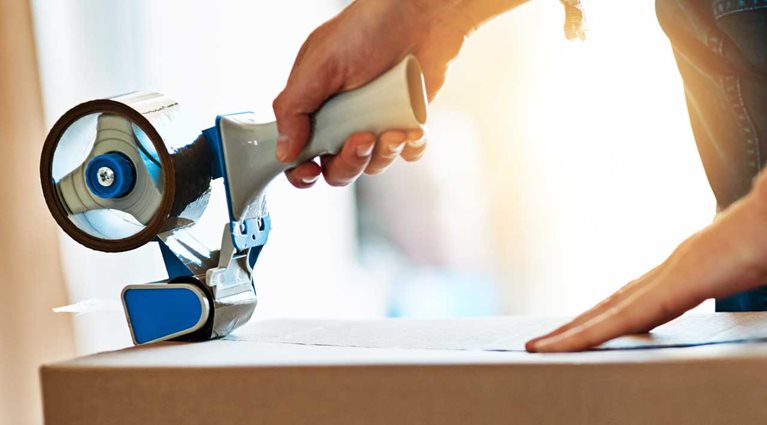 Quad Cities Storage Solutions
If you're taking on a remodeling or renovation project, PODS also has
storage that fits your needs
. Simply select the portable storage container size you need to hold your belongings, and we'll bring it to you. You can leave your portable storage container at your home or let us transport it to our Quad Cities storage facility. You can keep the portable storage container as long as you need it.
More about Quad Cities@Model.Title.HeadingType>
The Quad Cities is an area in Southeast Iowa and Northwest Illinois. Although it's called the Quad Cities, five cities actually make up the metropolitan area: Bettendorf and Davenport in Iowa and Moline, East Moline, and Rock Island in Illinois. Separated by the Mississippi River, these cities attract a fair number of visitors and are a major hub for business, culture, and transportation. If you're interested in moving to the Quad Cities area,
trust PODS moving and storage
options are the right move when you're short on space and time.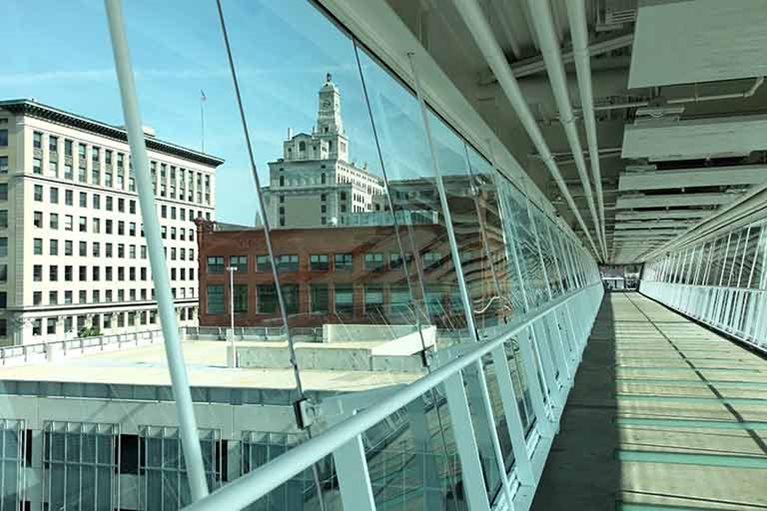 Moving to the Quad Cities
Davenport is the largest of the Quad Cities and known for its lively riverfront, museums, and festivals. The East Side is one of the original neighborhoods. With its commanding view of the river and easy access to the downtown area, the East Side still maintains most of the higher-end housing in Davenport.
Moline is the second-most populated city in the region, and it's the area's civic and retail hub. Moline is also home to the corporate headquarters of Deere & Company, which manufactures John Deere agricultural machinery. If you have room in your housing budget, Wildwood is one of the pricier neighborhoods in the city. If you're interested in a newer home, consider Forest Hill and Deerview, which are some of the newest neighborhoods.
Rock Island is the third-most populated city in the Quad Cities and home to Rock Island Arsenal, which is the largest government-owned weapons manufacturing arsenal in the country. If you move to Rock Island, you'll find a unique mix of housing, such as new condos downtown and wooded retreats on the outskirts.
If you're moving with your family, you might be interested in Bettendorf, which is the fourth-largest city in the area. Bettendorf is known for its family-friendly vibe, and CNNMoney once named it one of the best towns in the country. Devils Glen, Riverdale, and the city center are all popular neighborhoods to consider.
Although the smallest city of the Quad Cities, East Moline still has plenty of charm and character. If you choose to move to East Moline, you'll enjoy a suburban feel and easy access to plenty of nearby parks.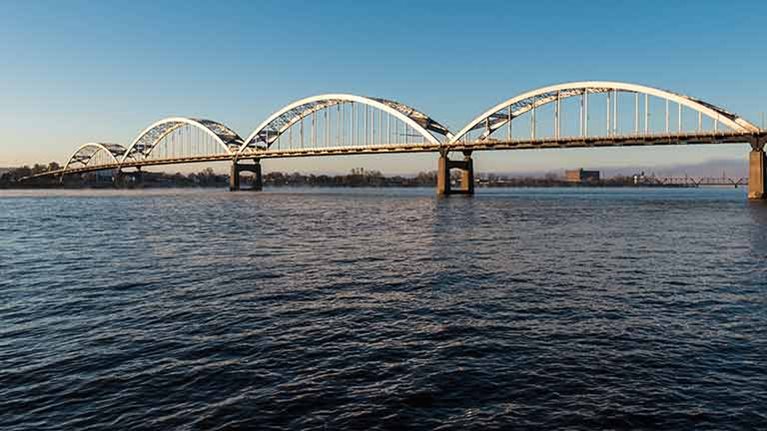 Things to Do and See in the Quad Cites
Once you've used moving and storage options from PODS to settle into your Quad Cities home, you're ready to check out the area. Putnam Museum in Davenport is a popular attraction worth exploring. This history and natural science museum displays more than 160,000 specimens and artifacts.
The Black Earth | Big River exhibit in the Natural World area has a 718-gallon aquarium full of fish and reptiles from the Mississippi River. In the History area, you can learn how ancient Egyptians lived and view several historic relics.
Head over to the Quad City Botanical Center next to the Mississippi River to take in the sights of beautiful indoor and outdoor gardens. There are great educational resources and guided tours throughout the gardens, grounds, and greenhouses.
If you're into baseball then take in a game at Modern Woodmen Park where the minor league baseball team the Quad Cities River Bandits play. The ballpark is also on the Mississippi River and close to several parks and dog parks.
Whether you're new to the Quad Cities area or a lifelong resident, PODS is here to help with all of your moving and storage needs. PODS containers can be used for both cross-country and local moves, and thanks to their portability, they make a sturdy and convenient alternative to the typical self-storage unit.
Serving the greater Quad Cities area
Ainsworth | Alburnett | Amana | Amana | Amber | Anamosa | Asbury | Atalissa | Atkins | Belle Plaine | Bellevue | Bennett | Bettendorf | Big Rock | Blackhawk Village | Blairstown | Blue Grass | Brandon | Brooklyn | Brookside | Buchanan | Buffalo | Cairo | Calamus | Carnforth | Cascade | Cedar Bluff | Cedar City | Cedar Falls | Cedar Rapids | Cedar Valley | Center Grove | Center Junction | Center Point | Centerdale | Central City | Centralia | Chelsea | Clarence | Clutier | Coggon | Columbus Junction | Conroy | Coralville | Cosgrove | Cotter | Covington | Cranston | Crawfordsville | Davenport | Daytonville | De Witt | Delhi | Denver | Dixon | Donahue | Doris | Downey | Dubuque | Dundee | Dunkerton | Durant | Dutchtown | Dyersville | Dysart | Eagle Point | East Amana | Elberon | Eldridge | Elk Run Heights | Ely | Evansdale | Fairfax | Fairview | Fillmore | Finchford | Fredonia | Fruitland | Fulton | Gambrill | Garrison | Garwin | Genoa Bluff | Gilbertville | Gladbrook | Gladwin | Grace Hill | Green Mountain | Guttenberg | Hale | Hartwick | Haskins | Hazel Green | Hiawatha | High | High Amana | Hills | Holbrook | Holiday Lake | Homestead | Hopkinton | Hudson | Hurstville | Independence | Indian Creek | Iowa City | Ironhills | Janesville | Jesup | Joetown | Julien | Kalona | Keswick | Key West | Keystone | Koszta | La Porte City | Ladora | Langworthy | Le Claire | Letts | Lime City | Lisbon | Littleton | Lone Tree | Long Grove | Lowden | Luzerne | Malcom | Malone | Manchester | Maquoketa | Marengo | Marion | Martelle | Massey | Massillon | Maysville | Mc Causland | Mechanicsville | Middle | Middle Amana | Midway | Millersburg | Millville | Monticello | Morley | Moscow | Mount Auburn | Mount Pleasant | Mount Vernon | Muscatine | Nashville | New Liberty | Newhall | Nichols | North Cedar | North English | North Liberty | Norway | Oakdale | Oasis | Oelwein | Olin | Oneida | Otterville | Oxford | Oxford Junction | Oxford Mills | Palo | Panarama Park | Paris | Park View | Parnell | Peosta | Petersburg | Plain View | Pleasant Valley | Prairieburg | Princeton | Quasqueton | Raymar | Raymond | River Junction | Riverdale | Riverside | Robins | Robins | Robinson | Rochester | Rockdale | Rowley | Ryan | Sabula | Sageville | Sand Spring | Scotch Grove | Shady Grove | Shawondasse | Shellsburg | Sheridan | Solon | South Amana | Springdale | Springville | Stanwood | Stockton | Strawberry Point | Sutliff | Swisher | Thorpe | Tiffin | Tipton | Toddville | Toledo | Traer | Trenton | Troy Mills | Turkey River | Twin View Heights | University Heights | Urbana | Van Horne | Victor | Vining | Vinton | Viola | Voorhies | Walcott | Walford | Walker | Washburn | Washington | Waterloo | Watkins | Waubeek | Webster | Wellman | West Amana | West Branch | West Liberty | White Pigeon | Whittier | Williamsburg | Williamstown | Wilton | Windham | Winfield | Wyman | Wyoming | Zaneta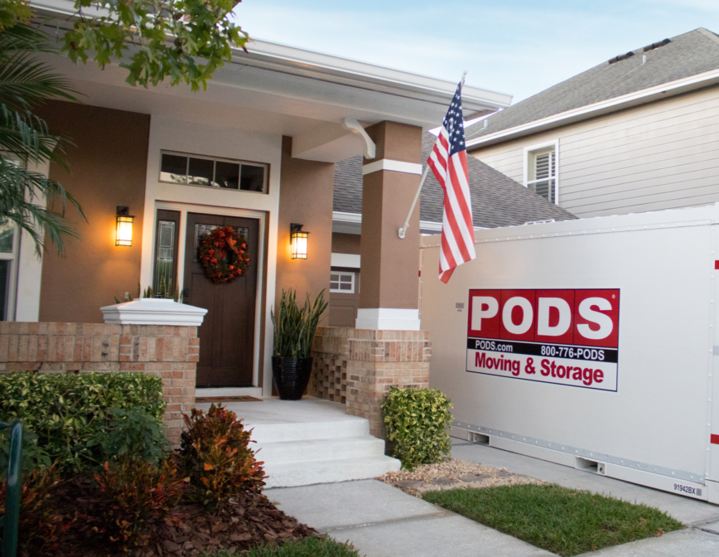 Quad Cities Moving & Storage
Storage Facilities Near Me
Ankeny Iowa
6150 SE Rio Circle
Ankeny, IA 50021
Cedar Rapids, IA
10950 High Life Ct SW
Cedar Rapids, IA 52404
Other Service Areas
*Limited service areas may apply. Please call PODS for service availability.