PODS Moving & Storage Peoria-Bloomington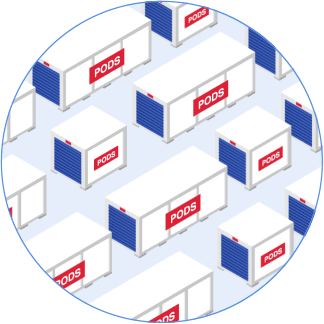 This may take up to 30 seconds.
We're searching over 200,000 containers to find you the best price.
How PODS moving and storage Works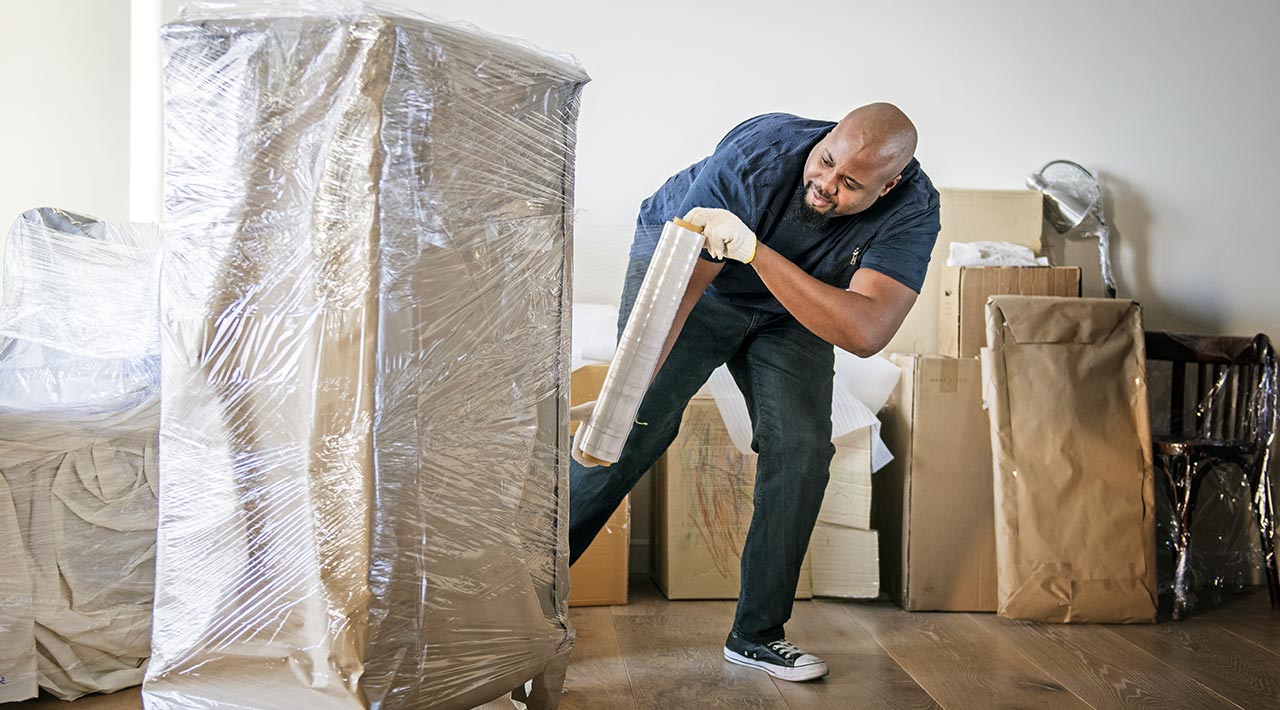 Peoria - Bloomington Moving Solutions
With many flexible options available for your move to Peoria-Bloomington, know that PODS is the right move for your move. Simply choose the
portable container
that fits your items, and PODS will deliver it to your current home and then again to your new home. Load and unload at a leisurely pace, and if you need extra time, store the portable container in your driveway, or at a
PODS Storage Center nearby
.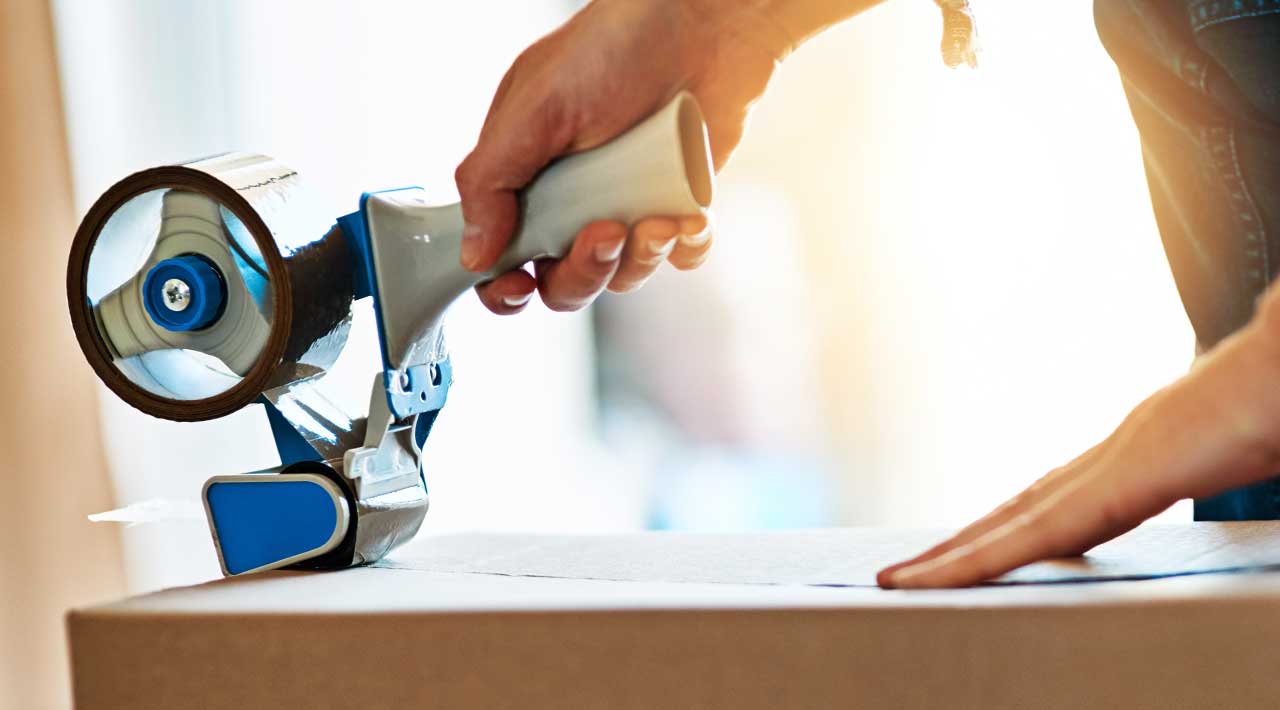 Peoria - Bloomington Storage Solutions
Once you've moved to the Peoria-Bloomington area, you may need
extra storage
while you get settled in. Whether you're looking for extra time or space during a home renovation project, PODS has storage solutions that fit your needs. Store your belongings on-site in a portable storage container for 24/7 access, or keep your container at a nearby storage facility.
More about Peoria-Bloomington@Model.Title.HeadingType>
The Peoria-Bloomington, Illinois area has classic Midwestern charm with generations of families still living there. Peoria sits on the banks of the Illinois River and is the oldest community in Illinois. The area also has many historical sites representing the rich history of the area. If you're
moving to
Peoria, Bloomington or anywhere in between, look to PODS for all of your moving and storage solutions.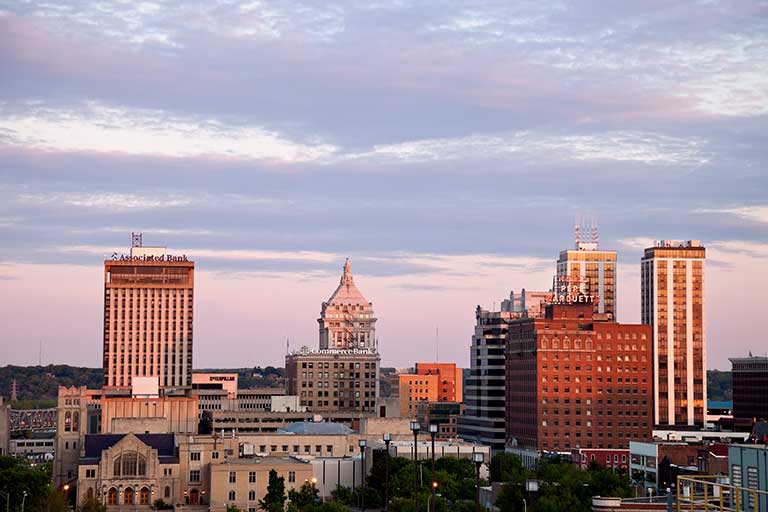 Moving to Peoria - Bloomington
With a combined population of just under 200,000 people, the Peoria-Bloomington economy is based on farming, ranching, light industry, and manufacturing. The heavy equipment company, Caterpillar, Inc. has its headquarters in Peoria and is a major employer.
Neighborhoods vary in these two areas. In general, Peoria is a quiet city while Bloomington has younger people moving there and offers a more vibrant nightlife. Bloomington is the headquarters for State Farm Insurance and is attractive to people in the IT industry.
The Dunlap area of Northern Peoria offers newer condos and housing and is a good choice for families. Grandview and Peoria Heights afford views of the river and are considered very desirable locations to settle.
With many IT workers employed in Bloomington, housing tends to be a bit more upscale with a slighter higher median price. For an urban feel, the neighborhood of Bloomington City Center offers access to restaurants, coffee shops, and music venues. The neighborhood around Airport Road and General Electric Road is home to college students, professors, young urban professionals, and young families. Wherever you choose to live in the Peoria-Bloomington area, PODS can help you get there.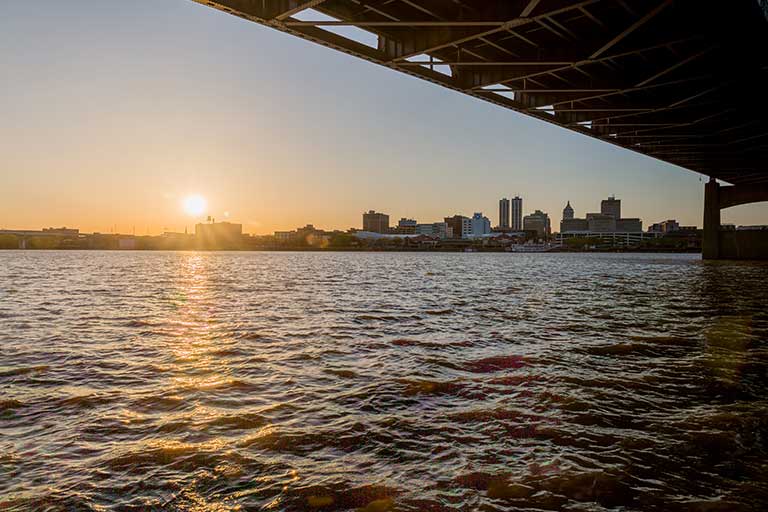 Things to Do and See in Peoria - Bloomington
Now that you've moved to your new home, it's time to explore this beautiful Midwestern area. For sweeping vistas of the Illinois River, take a spin on Grand View Drive, which Teddy Roosevelt called "The World's Most Beautiful Drive."
If you're interested in the history of heavy equipment, then a visit to the Caterpillar Museum is a worthwhile stop. You can ride in the bed of a massive mining truck, test your skills as a heavy-equipment operator on a simulator, or climb inside a giant track-type tractor. The museum is fun and educational for all ages.
Stop by the grandiose and stunning David Davis Mansion in Bloomington to visit the elaborate 19th-century, lovingly restored Victorian mansion. Learn how the original owner, Judge David Davis, was instrumental in shaping the political career of President Abraham Lincoln. On a warm fall day, stroll down the Constitution Trail and view the autumn leaves as they change color.
Wherever you decide to live when you move to Peoria-Bloomington, we know that you'll want to start exploring right away. Worry less about logistics and more about getting settled in your new home with moving and storage solutions from PODS.
Serving the greater Peoria - Bloomington area
Abingdon | Adair | Alexander | Allentown | Allin | Alta | Altona | Amboy | Anchor | Ancona | Andrew | Appleton | Arcadia | Archer | Argenta | Arlington | Armington | Arnold | Arrowsmith | Arthur | Assumption | Astoria | Athens | Atlanta | Atterbury | Auburn | Audubon | Avoca | Avon | Bader | Banner | Barclay | Barnes | Barnett Township | Bartonville | Bates | Bath | Bayview Garde | Bayview Gardens | Bearsdale | Beason | Bell Plain | Bellevue | Bellflower | Bellview | Bement | Benson | Berlin | Bernadotte | Berry | Bethany | Beverly Manor | Biggs | Binghampton | Birkbeck | Bishop | Bissell | Bloomington | Bloomington Heights | Blue Mound | Bluff City | Blyton | Bolivia | Bondville | Boody | Boynton | Bradford | Bradfordton | Breckenridge | Breeds | Brereton | Brimfield | Broadlands | Broadmoor | Broadwell | Browning | Bryant | Buckhart | Buffalo | Buffalo Hart | Bulpitt | Bureau | Bureau Junction | Burt | Bushnell | Camp Grove | Canton | Cantrall | Carlock | Castleton | Catlin | Cayuga | Cazenovia | Cerro Gordo | Champaign | Champlin | Chandlerville | Chatham | Chatsworth | Chenoa | Cherry | Chesterville | Chestnut | Chillicothe | Cimic | Cisco | Clarence | Clarksdale | Clinton | Clintonia Township | Coal Hollow | Coalton | Colfax | Columbia Heights | Congerville | Cooksville | Cornell | Cornland | Covell | Cramers | Creve Coeur | Cropsey | Cuba | Cullom | Curran | Dahinda | Dalton City | Dalzell | Dana | Danvers | Dawson | Dawson Township | De Land | Decatur | Deer Creek | Deer Grove | Delavan | Delong | Depue | Devereux Heights | Dewey | Dewitt | Dillon | Dimmick | Divernon | Dover | Downs | Dunfermline | Dunkel | Dunlap | East Galesburg | East Peoria | East Wenona | Eastland Commons | Easton | Eckard | Edelstein | Edgewater Terrace | Edinburg | Edwards | El Paso | El Vista | Elkhart | Ellisville | Ellsworth | Elmira | Elmore | Elmwood | Elwin | Emden | Emington | Enion | Eppards Point | Eureka | Evans | Eylar | Fairbury | Fairview | Fancy Prairie | Farmer City | Farmingdale | Farmington | Fiatt | Fisher | Flanagan | Fletcher | Florid | Foosland | Forest City | Forrest | Forsyth | Funks Grove | Galena Knolls | Galesburg | Garber | Garfield | Germantown Hills | Gibson City | Gifford | Gillum | Gilson | Glasford | Glen Avon | Glenarm | Goodfield | Goofy Ridge | Goshen | Grand Oaks | Grandview | Granville | Green Valley | Greenbush | Gridley | Groveland | Hallsville | Hammond | Hanna City | Harp Township | Harristown | Hartsburg | Havana | Heman | Henderson | Henderson Grove | Hennepin | Henry | Hermon | Hervey City | Hewittsville | Heyworth | High Meadows | Hilltop | Hittle | Holder | Hollis | Hollowayville | Holmes Center | Homer | Hopedale | Hopewell | Hopewell Estates | Howe | Hudson | Illiopolis | Industry | Ipava | Ivesdale | Jacksonville | Jeiseyville | Jenkins | Jerome | Jonesville | Joshua | Kangley | Kappa | Kasbeer | Kenney | Kernan | Kerrik | Kickapoo | Kilbourne | Kincaid | Kingston Mines | Knoxville | Kumler | La Fayette | La Moille | La Place | La Rose | La Salle | Lacon | Ladd | Ladd Junction | Lake Camelot | Lake Fork | Lake Lancelot | Lake Of The Woods | Lake Thunderbird | Lake Wildwood | Lane | Lanesville | Langleyville | Latham | Laura | Lawn Ridge | Lawndale | Le Roy | Leeds | Leland Grove | Lewistown | Lexington | Lilly | Limerick | Lincoln | Little America | Little Mackinaw | Liverpool | Loami | Lodge | Lombardville | London Mills | Lone Tree | Longview | Lostant | Lovington | Lowder | Lowell | Lowpoint | Ludlow | Luther | Lynchburg | Lynnville | Lyttleville | Mackinaw | Macon | Magnolia | Mahomet | Malden | Manito | Manlius | Mansfield | Manville | Mapleton | Maquon | Mardell Manor | Marietta | Mark | Maroa | Marquette Heights | Mason City | Mayfair | Maytown | Mc Lean | Mc Nabb | Meadows | Mechanicsburg | Melvin | Merna | Merritt | Metamora | Middlegrove | Middletown | Midway | Millersville | Milmine | Milo | Mineral | Minier | Minonk | Missal | Modena | Money Creek | Monica | Monterey | Monticello | Morrisonville | Morton | Mossville | Mount Auburn | Mount Palatine | Mount Pulaski | Moweaqua | Mt Zion | Munster | Nebraska Township | Neponset | New Bedford | New Berlin | New City | New Holland | New Philadelphia | Newburg | Niantic | Nokomis | Normal | Normandale | Normandy | Norris | North Hampton | North Henderson | North Pekin | North Utica | Northern Oaks | Norwood | Oak Ridge | Oak Run | Oakley | Oconee | Ocoya | Odell | Ogden | Oglesby | Ohio | Old Berlin | Old Stonington | Oldtown | Oneida | Orchard Mines | Oreana | Osceola | Ospur | Ossami Lake | Ottoville | Owaneco | Owego | Padua | Palmer | Pana | Panola | Panther Creek | Parkland | Partridge | Pattonsburg | Pawnee | Paxton | Pekin | Pekin Heights | Penfield | Peoria | Peoria Heights | Peru | Pesotum | Petersburg | Philo | Pierson Station | Piety Hill | Piper City | Pisgah | Pleasant Plains | Pleasant Ridge | Pontiac | Poplar City | Pottstown | Prairie City | Princeton | Princeville | Providence | Putnam | Radford | Randolph | Rankin | Rantoul | Rapatee | Reading | Renchville | Richland | Riddle Hill | Rio | Riverton | Roanoke | Robein | Roberts | Roby | Rochester | Rockwell | Rome | Rome Heights | Rooks Creek | Rosamond | Rosefield | Rowe | Royal | Rugby | Rutland | Sabina | Sadorus | Saint Augustine | Saint David | Saint Joseph | Salisbury | San Jose | Saratoga Center | Saunemin | Savoy | Saxton | Saybrook | Schaeferville | Scovel | Seatonville | Secor | Seville | Seymour | Sharpsburg | Shaws | Sheffield | Sheldons Grove | Sherman | Shirley | Sicily | Sidney | Sinclair | Smithfield | Smithville | Snicarte | South Clinton | South Pekin | South Rome | South Streator | Southern View | Southport | Sparland | Spaulding | Speer | Spires | Spring Bay | Spring Lake | Spring Valley | Springfield | Standard | Stanford | Stonington | Strawn | Streator | Streator East | Streator West | Summum | Swygert | Table Grove | Tabor | Talbott | Taylorville | Teheran | Texas Township | Thawville | Thayer | Thomasboro | Tice | Tiskilwa | Tolono | Toluca | Tomahawk Bluff | Tonica | Topeka | Toronto | Toulon | Tovey | Towanda | Towne Oaks | Tremont | Triumph | Trivoli | Troy Grove | Tunbridge | Tuscarora | Tuscola | Urbana | Utica | Varna | Vermilionville | Vermillion Estates | Vermont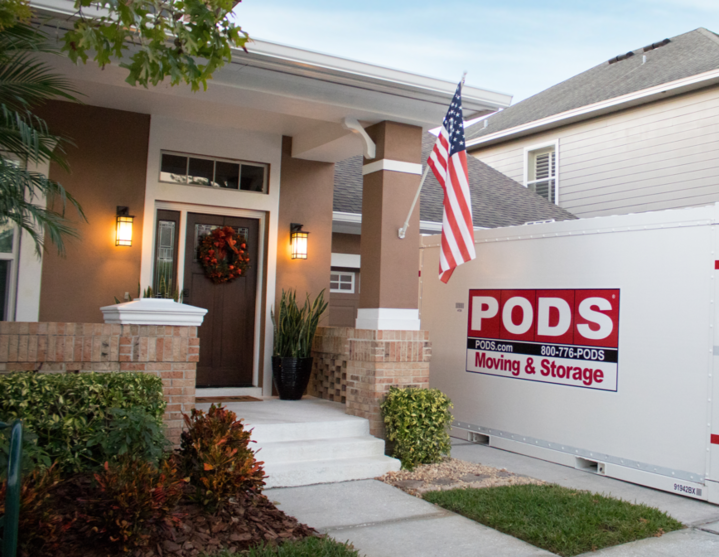 Peoria-Bloomington Moving & Storage
Storage Facilities Near Me
Plank Road Storage Center
6718 W Plank Rd
Peoria, IL 61604
Other Service Areas