PODS Moving & Storage Melbourne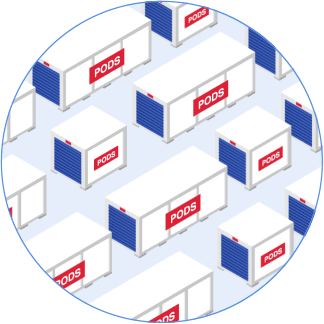 This may take up to 30 seconds.
We're searching over 200,000 containers to find you the best price.
Melbourne Moving Solutions
PODS provides flexible moving solutions to make your Melbourne move comfortable and effortless. PODS' portable containers offer a
range of sizes
to hold your possessions. We'll deliver your container to your current home and you can load at your own pace. When you're ready to move, PODS will drive your container to your new home or to a
secure storage facility
nearby if you need extra time.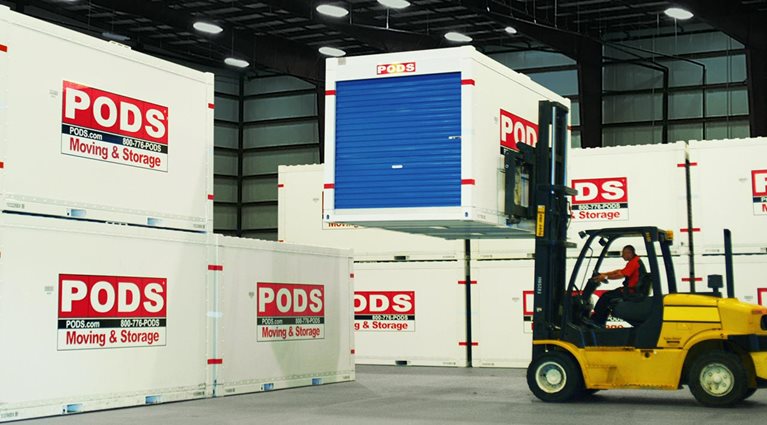 Melbourne Storage Solutions
If you decide to remodel or renovate your Melbourne home or just need extra space, PODS offers sturdy portable storage containers to store your things. Simply choose the container you need and we'll deliver it. Use
on-site home storage
or store off-site at a secure PODS Storage Center nearby. Take all the time you need, it's storage that fits your needs.
More about Melbourne@Model.Title.HeadingType>
Located on the famed Space Coast of central Florida, Melbourne is about one hour south of the Kennedy Space Center and approximately two hours east of Walt Disney World. With a population of nearly 80,000 people, Melbourne is the second largest city in Brevard County, with Palm Bay being the largest. If you're
planning a move
to Melbourne, PODS offers moving and
storage solutions
that fit your needs.
Moving to Melbourne
Melbourne, which is sometimes referred to as "The Harbor City," is home to high-tech industries which helps to boost the economy of Brevard County. Just southeast of Orlando, Melbourne has a unique geographical location in that part of the city sits on the mainland of Florida, while the other part sits on a barrier island. The Indian River Lagoon separates the two parts of the city.
When planning your move to Melbourne, make sure to check out some of the various neighborhoods to see which one is the perfect fit for you and your family. The neighborhood of West Melbourne is a great community for families. The area still has a small town feel to it and it's close to the Brevard Zoo and the Fifth Avenue Art Museum. If you wish to live close to the beach with the excitement of living on a barrier island, the area of Satellite Beach is known for its friendly inhabitants, beautiful beaches, great schools, and tight-knit community.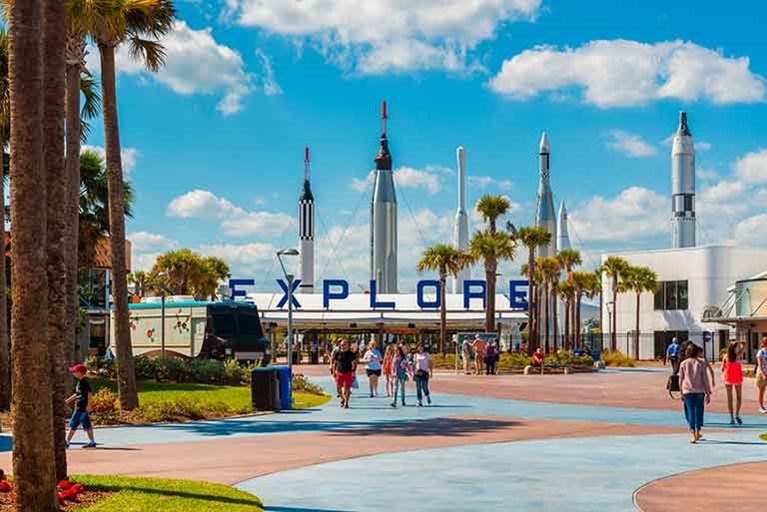 Things to Do and See in Melbourne
Now that you've moved into your new Melbourne home, it's time to see the sights and get to know the city. With a comfortable sub-tropical climate, Melbourne is a good city to live and play in year-round. Sailing, kayaking, fishing, and beach activities are perfect for the entire family. The Leisure Services Department provides parks and recreational facilities for outdoor entertainment. There are activities for the whole family that include golf courses, tennis courts, and swimming pools.
Visit the Brevard Zoo with more than 650 animals representing over 165 species from around the world. Take a river cruise through the Banana River Aquatic Preserve and the Indian River Lagoon. Rent paddle boards for a great day of exercise on the water. For the aerospace enthusiast in the family, take a day trip up to Cape Canaveral for a visit to the Kennedy Space Center.
With plenty of restaurants, museums, outdoor activities, great schools, friendly communities, and wonderful weather, Melbourne is a lovely city to live in. Whether you're planning to move to downtown Melbourne or to one of its lovely neighborhoods, PODS has the right moving and storage solutions for you.
Serving the greater Melbourne area
Brevard County | Cocoa | Cocoa Beach | Melbourne | Melbourne Beach | Merritt Island | Palm Bay | Port St John | Rockledge | Satellite Beach | Sebastian | Titusville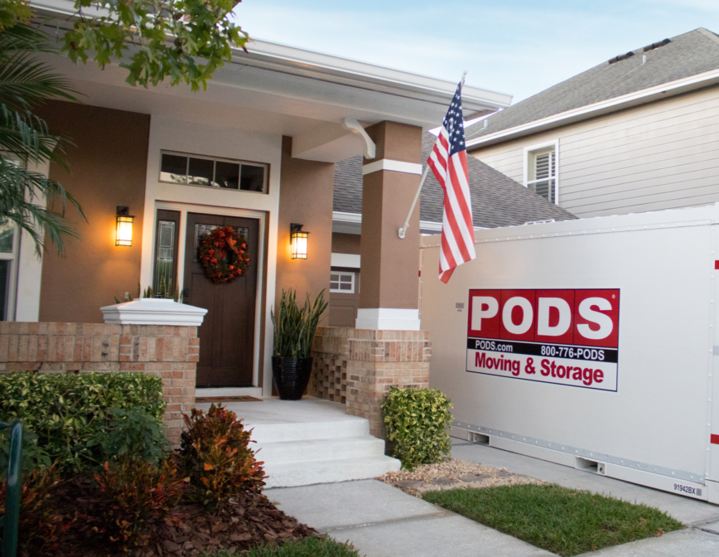 Melbourne moving & storage
Storage Facilities Near Me
Melbourne, FL
3101 Skyway Circle
Melbourne, FL 32934
*Limited service areas may apply. Please call PODS for service availability.