PODS Moving & Storage Jacksonville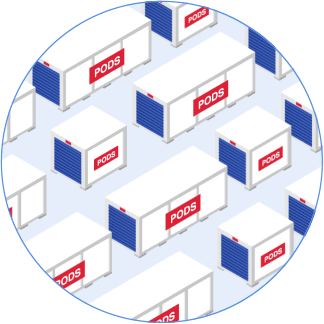 This may take up to 30 seconds.
We're searching over 200,000 containers to find you the best price.
Jacksonville Moving Solutions
No matter which Jacksonville neighborhood you settle in, PODS offers convenient moving solutions that fit your needs and schedule. Whether you're
moving from out of state
or across town, PODS will deliver a sturdy portable container to your door for you to load at your own pace. When you're done, we'll pick it up and drive your items to your new home for on-site storage, or to a secure
PODS Storage Center
nearby.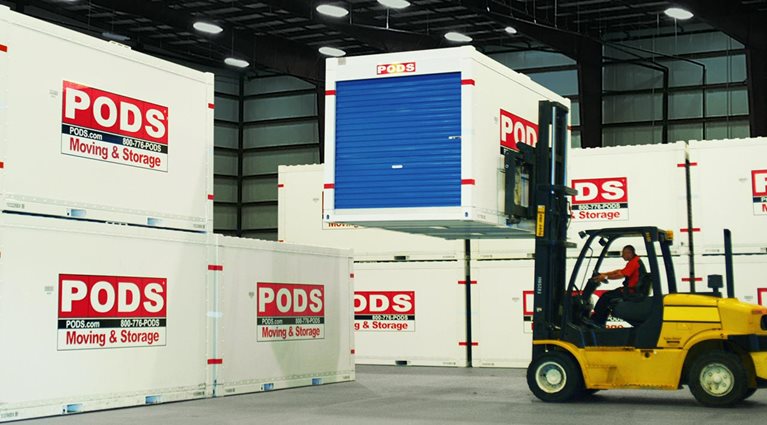 Jacksonville Storage Solutions
Are you renovating or remodeling an existing home? Need a temporary storage solution for extra time unpacking after your move to Jacksonville? PODS has you covered! Choose the
container size
that works for your project and we'll drop it off. With off- and
on-site storage
and flexible month-to-month rental terms, PODS offers the time and space you need with the control you want.
More about Jacksonville@Model.Title.HeadingType>
Boasting Florida's youngest and hippest population, Jacksonville offers residents and visitors alike a different side of Florida. Fondly known as Jax, Jacksonville is home to more than 880,000 people and features 22 miles of beaches, an extensive park system, historic neighborhoods, a vibrant street arts scene, and much more. If you're interested in moving to Jacksonville, learn how PODS moving and storage solutions can minimize stress during the process.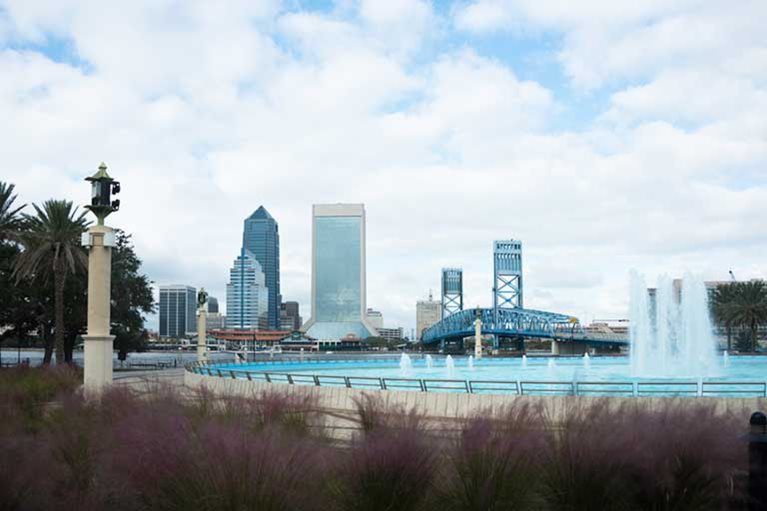 Moving to Jacksonville
Jacksonville was ranked as one of Lonely Planet's "10 Best Value Destinations for 2018," a title that's garnered the city a lot of attention. Given Jax's popularity as a budget-friendly tourist destination, it's no wonder why so many people are thinking about moving to the area.
If you're a first-time homebuyer, consider moving to Jax's Northside neighborhood. Once an industrial area, Northside is now home to young families with children, retirees, and newcomers who want to be able to easily access the downtown area.
Young professionals should consider living in Riverside, which was once known for having some of America's most beautiful streets. Its oak-shaded lanes are lined with beautiful brownstones, bungalows, and Mediterranean Revival homes, and all are within a short drive to the downtown area.
San Marco is one of Jacksonville's artsiest districts. Built in the 1920s to resemble the Piazza San Marco in Italy, Florida's San Marco boasts historic estates, trendy bistros, and charming mansions that are perfect for young married couples, professionals, and creatives.
Use a PODS portable container to make moving to Jacksonville easier. When you're ready, PODS will drive your container to its destination and give you plenty of time to unload it at your own pace. With this much flexibility and control, PODS is the right move for your move.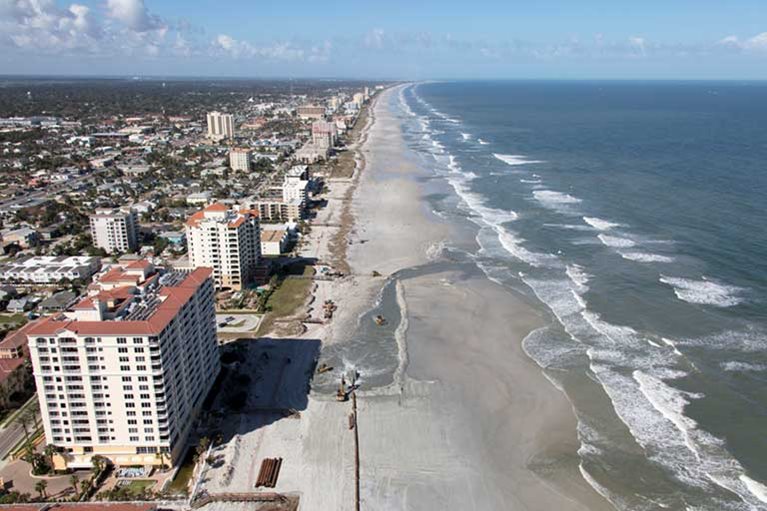 Things to Do and See in Jacksonville
Once you've settled into your new Jacksonville home, it's time to explore. Amelia Island is a popular tourist destination. It boasts golf courses, beaches, sand dunes, and a boardwalk that's perfect for an afternoon stroll.
Looking for a kid-friendly attraction? Go to the Jacksonville Zoo and Gardens. Consisting of 117 acres, this walking safari educates visitors with interactive experiences and close encounters with wildlife.
The city's most popular museum is the Museum of Science and History (commonly known as MOSH). This private, non-profit institution specializes in local history and science exhibits, making it the perfect place to learn about your new home.
Every part of Jax offers something new to uncover. Whether you're moving to the area or simply need a flexible storage option, PODS has the convenient moving and storage solutions that you need. With PODS, you'll spend less time worrying about logistics and more time getting settled in your new home.
Serving the greater Jacksonville area
Clay County | Saint Johns County | Putnam County | Nassau County | Columbia County | Union County | Baker County | Bradford County | Duval County | Including: | Jacksonville | Orange Park | Green Cove Springs | Ponte Vedra Beach | St. Augustine | Middleburg | Callahan | Fernandina Beach | Macclenny | St. Johns | Atlantic Beach | Yulee | Baldwin | Starke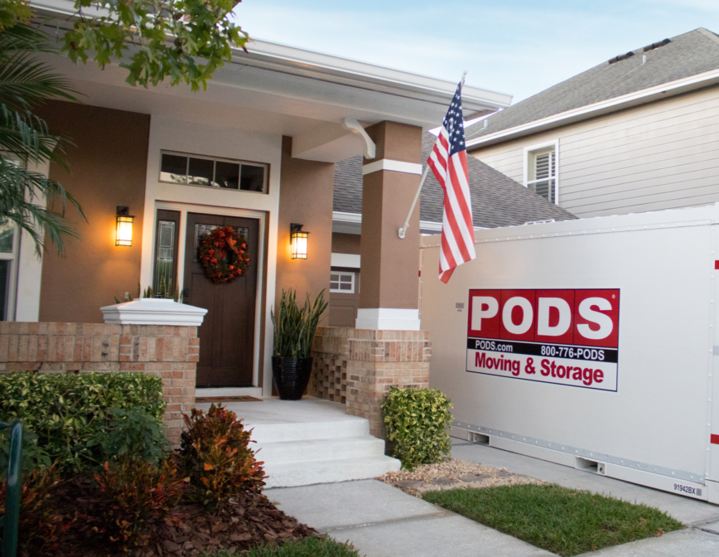 Jacksonville Moving & Storage
Storage Facilities Near Me
Jacksonville Mallory, FL
8498 Mallory Rd
Jacksonville, FL 32220
Jacksonville Perimeter, FL Warehouse
4345 Perimeter Industrial Pkwy
Jacksonville, FL 32219
St. Augustine, FL
180 Bronz Glow Way
Saint Augustine, FL 32095
*Limited service areas may apply. Please call PODS for service availability.