PODS Moving & Storage New Haven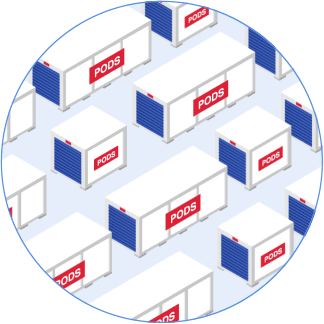 This may take up to 30 seconds.
We're searching over 200,000 containers to find you the best price.
How PODS moving and storage Works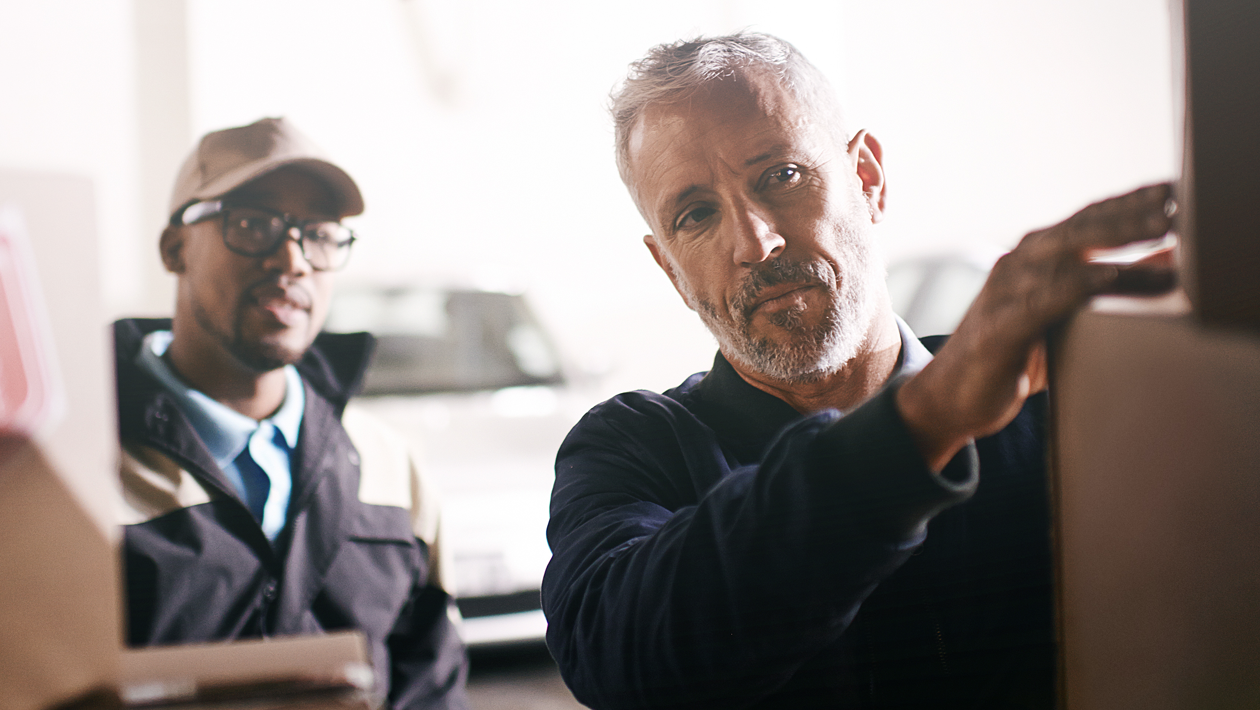 New Haven Moving Solutions
Moving is a big job, but PODS offers
moving solutions
to help make the task easier. Once you've selected a container, schedule a delivery time that works with your schedule. The ground-level design makes it easy to load yourself, or we can connect you with
trusted moving partners
. Whenever you're ready we'll pick up the container and drive it to your new home or to our storage facility nearby.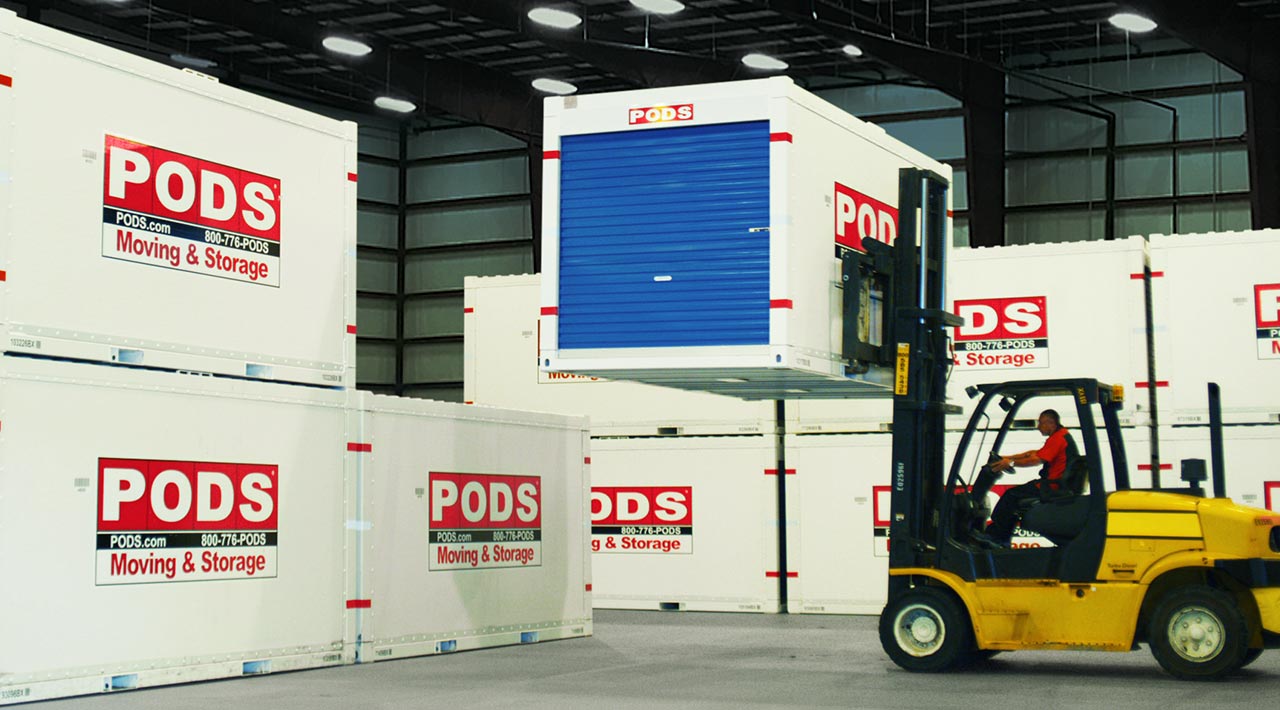 New Haven Storage Solutions
In addition to moving solutions, PODS also delivers storage that fits your needs.
Portable storage containers
come in a variety of sizes, making it easy to find the option that'll easily store your items during your move, home renovation, or while you declutter. You can keep the storage container at your home or store it in one of the
secure Storage Centers
with plans that provide unlimited time and space.
More about New Haven@Model.Title.HeadingType>
New Haven is a coastal city in the state of Connecticut. This area is part of the New York metropolitan area and is the second-largest city in the state. If you're planning to move to New Haven, the flexible moving and storage solutions from PODS can simplify the experience.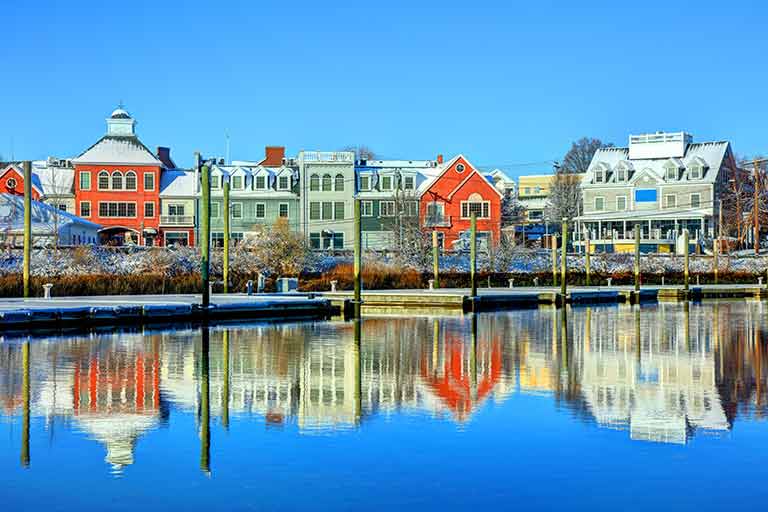 Moving to New Haven
New Haven includes many distinct neighborhoods, each of which has its own unique vibe and atmosphere. In the west-central part of the city are the Dixell and Dwight neighborhoods. Dixell includes a large portion of the Yale campus, as well as a local live music venue and nightlife locations. The Dwight neighborhood is a historic district, so it draws residents who want to be part of the city's history.
Fair Haven is another unique neighborhood in New Haven, drawing large numbers of immigrants in the past. It's gone through extensive redevelopment in the last decade, attracting a diverse mix of working professionals, students, families, and older residents.
For those seeking a coastal living atmosphere, one of the top places to live is City Point, which is also called Oyster Point. It sits on a peninsula where the West River meets the harbor. It has a number of historic buildings within its limits as well, some of which show off the traditional oystermen's style.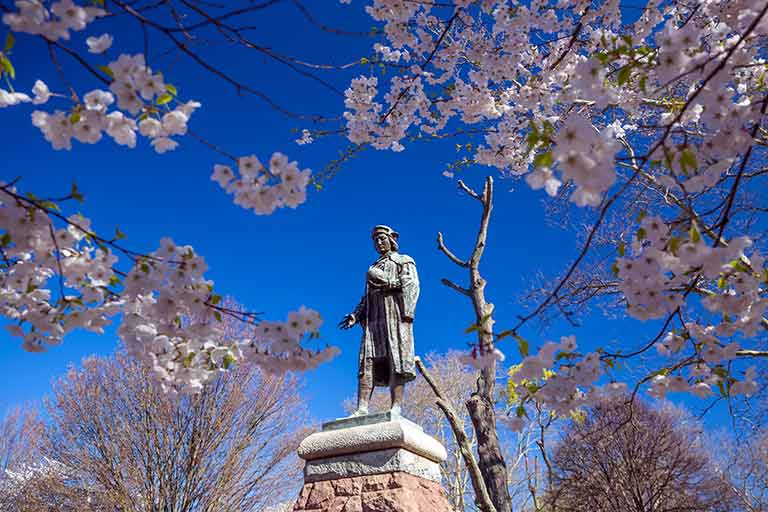 Things to Do and See in New Haven
After you've settled into your new home in New Haven, you can take some time to explore the area and learn more about the extensive history of this city. One of the top attractions in New Haven is Yale University, which is one the most prestigious and oldest universities in the nation. The architecture alone makes the campus worth the visit, although you can also explore the Yale University Art Gallery or the Yale Center for British Art. Both feature extensive collections of well-known art pieces from artists located around the globe.
If literature is one of your passions, be sure to spend some time at the Beinecke Rare Book & Manuscript Library. This library is housed in an architecturally beautiful building and contains a variety of special exhibits devoted to books and manuscripts.
New Haven also has a wide range of museums for all ages. The Connecticut Children's Museum is a favorite among those with younger kids, while the Knights of Columbus Museum offers a fascinating journey through faith, art, and history.
Other museums in the city include the New Haven Museum, the Yale Collection of Musical Instruments, the Yale Peabody Museum of Natural History, the Shore Line Trolley Museum, and the John Slade Ely House. Explore the great outdoors at East Rock Park, which has a variety of open spaces, walking and hiking trails, and the Soldiers and Sailors monument.
Wherever you decide to settle in New Haven, using PODS as your moving and storage solution is a smart choice. Whether you're moving from across the country or a few towns away, PODS has a portable container that'll fit your needs.
Serving the greater New Haven area
Abington | Agawam | Allingtown | Amherst | Amston | Andover | Ansonia | Ashford | Avon | Bakersville | Ballouville | Baltic | Bantam | Barkhamsted | Beacon Falls | Belchertown | Belle Haven | Berlin | Bethany | Bethel | Bethlehem | Bishops Corner | Bissell | Blandford | Bloomfield | Blue Hills | Bolton | Bondsville | Botsford | Bozrah | Branford | Bridgeport | Bridgewater | Brightwood | Brimfield | Bristol | Broad Brook | Brookfield | Brooklyn | Burlington | Canaan | Canterbury | Canton | Canton Center | Centerbrook | Central Village | Chaplin | Cherry Brook | Cheshire | Chester | Chesterfield | Chestnut Hill | Chicopee | Clinton | Cobalt | Colchester | Colebrook | Collinsville | Columbia | Conantville | Cornwall | Cornwall Bridge | Cos Cob | Coventry | Cromwell | Cummington | Cushman | Danbury | Danielson | Darien | Dayville | Deep River | Derby | Dudley | Durham | East Berlin | East Brimfield | East Brooklyn | East Canaan | East Glastonbury | East Granby | East Haddam | East Hampton | East Hartford | East Hartland | East Haven | East Killingly | East Longmeadow | East Lyme | East Norwalk | East Putnam | East Thompson | East Willington | East Windsor | East Windsor Hill | East Woodstock | Eastford | Easthampton | Easton | Ellington | Elliot | Elmwood | Enfield | Essex | Exeter | Fabyan | Fair Haven | Fairfield | Falls Village | Farmington | Feeding Hills | Fenwick | Fiskdale | Fitchville | Florence | Forestville | Franklin | Gales Ferry | Gaylordsville | Georgetown | Gilman | Glasgo | Glastonbury | Glenbrook | Glenville | Goshen | Granby | Granville | Granville Center | Greens Farms | Greenwich | Griswold | Grosvenor Dale | Groton | Guilford | Gurleyville | Haddam | Haddam Neck | Hadley | Hadlyme | Hamden | Hampden | Hampton | Hanover | Hartford | Harwinton | Hatfield | Hawleyville | Haydenville | Hazardville | Hebron | Higganum | Holland | Holyoke | Hopeville | Huntington | Indian Orchard | Ivoryton | Jewett City | Jordan Village | Jupiter Point | Kenington | Kent | Killingly | Killingworth | Knightville | Lake Garda | Lakeside | Lakeville | Laurel Hill | Lebanon | Ledyard | Leeds | Lisbon | Litchfield | Lithia | Longmeadow | Lords Point | Loudville | Ludlow | Lyme | Madison | Manchester | Mansfield | Mansfield Center | Mansfield Depot | Mansfield Hollow | Marble Dale | Marion | Marlborough | Mashantucket | Masons Island | Mechanicsville | Melrose | Meriden | Merrow | Middle Haddam | Middlebury | Middlefield | Middletown | Milford | Milldale | Millstone | Monroe | Monson | Montgomery | Montville | Moodus | Moosup | Morris | Mount Carmel | Mystic | Naugatuck | Nepaug | New Britain | New Canaan | New Fairfield | New Hartford | New Haven | New Haven | New London | New Milford | New Preston | New Preston Marble Dale | New Salem | Newington | Newtown | Niantic | Norfolk | Noroton | Noroton Heights | North Amherst | North Branford | North Canaan | North Canton | North Chester | North Franklin | North Granby | North Grosvenordale | North Hadley | North Hampton | North Hatfield | North Haven | North Lyme | North Sterling | North Stonington | North Thompsonville | North Westchester | North Windham | Northampton | Northfield | Northford | Northville | Norwalk | Norwich | Oakdale | Oakville | Occum | Old Greenwich | Old Lyme | Old Mystic | Old Saybrook | Oneco | Orange | Oxford | Palmer | Pawcatuck | Pelham | Pequabuck | Perkins Corner | Pine Meadow | Plainfield | Plainville | Plantsville | Pleasant Valley | Plymouth | Point O Woods | Pomfret | Pomfret Center | Poquetanuck | Poquonock | Portland | Preston | Prospect | Putnam | Putnam Heights | Quaker Hill | Quinebaug | Redding | Redding Center | Redding Ridge | Rhodesville | Ridgefield | Ridgeway | Riverside | Riverton | Rockfall | Rocky Hill | Rogers | Rowayton | Roxbury | Russell | Salem | Salisbury | Sandisfield | Sandy Hook | Saugatuck | Scantic | Scotland | Seymour | Sharon | Sharon Valley | Shawondassee | Sheffield | Shelton | Sherman | Silver Lane | Simsbury | Somers | Somersville | South Amherst | South Britain | South Canaan | South Canterbury | South Chaplin | South Chesterfield | South Glastonbury | South Hadley | South Kent | South Killingly | South Lyme | South Norwalk | South Willington | South Windham | South Windsor | South Woodstock | South Worthington | Southampton | Southbury | Southington | Southport | Southwick | Sprague | Springdale | Springfield | Stafford | Stafford Springs | Staffordville | Stamford | Stepney | Sterling | Stevenson | Stonington | Storrs Mansfield | Stratford | Sturbridge | Suffield | Taconic | Taftville | Talcott Village | Talcottville | Tariffville | Terryville | Thomaston | Thompson | Thorndike | Three Rivers | Tokeneke | Tolland | Torrington | Trumbull | Turners Falls | Twin Lakes | Uncasville | Union | Union City | Unionville | Upper Stepney | Vernon | Vernon Rockville | Versailles | Voluntown | Wales | Wallingford | Wapping | Ware | Warren | Warrenville | Washington | Washington Depot | Washington Green | Waterbury | Waterford | Watertown | Wauregan | Weatogue | West Ashford | West Chesterfield | West Cornwall | West Cummington | West Granby | West Granville | West Hartford | West Hartland | West Hatfield | West Haven | West Mystic | West Redding | West Simsbury | West Springfield | West Stafford | West Suffield | West Wauregan | West Whately | West Woods | Westbrook | Westfield | Westhampton | Weston | Westover AFB | Westport | Westville | Wethersfield | Whately | Whitneyville | Wilbraham | Williamsburg | Willimansett | Willimantic | Willington | Wilton | Winchester Center | Windham | Windsor | Windsor Locks | Windsorville | Winsted | Wolcott | Woodbridge | Woodbury | Woodstock | Woodstock Valley | Woronoco | Worthington | Yalesville | Yantic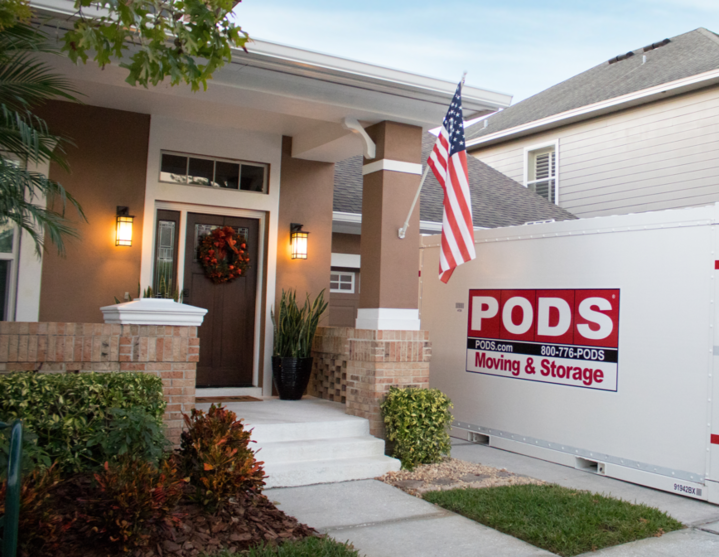 New Haven Moving & Storage
Storage Facilities Near Me
Bristol, CT
39 Business Park Dr
Bristol, CT 06010
Ludlow, MA
28 Tyburski Rd
Ludlow, MA 01056
N. Kingstown, RI - Hartford
185 Compass Circle
North Kingstown, RI 02852
Other Service Areas