PODS Moving & Storage Northwest Arkansas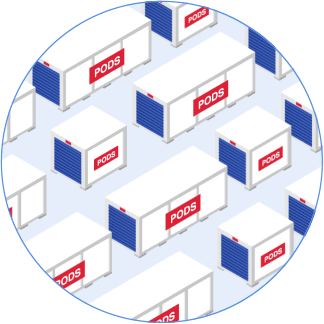 This may take up to 30 seconds.
We're searching over 200,000 containers to find you the best price.
Northwest Arkansas Moving Solutions
Whether you're moving across town or from across the country, PODS moving options offers
multiple container sizes
for added convenience. We'll drop off your preferred container size, you take your time loading it up. When you're done, we'll take care of transporting your container to your new home for
on-site storage
or to one of our storage facilities in nearby Northwest Arkansas.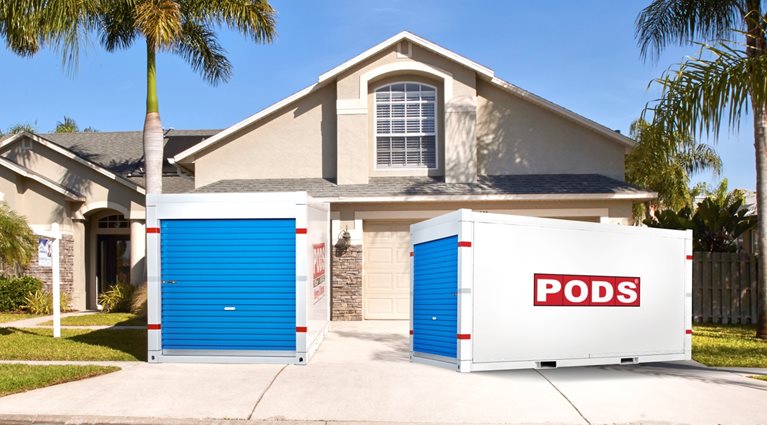 Northwest Arkansas Storage Solutions
If you need extra storage because you're renovating, remodeling, or have simply run out of room, PODS storage units give you the space you need and the control you want. Take advantage of our containers' ground-level design, ramp-free loading, and weather-resistant construction for added convenience. Keep your portable storage container on-site for 24/7 access or store off-site at a
secure PODS Storage Center nearby
.
More about Northwest Arkansas@Model.Title.HeadingType>
Consisting of major cities such as Fayetteville, Springdale, Rogers, and Bentonville, Northwest Arkansas is one of the fastest-growing regions in the country. Known for its beautiful outdoor scenery, it also provides plenty of fun recreational opportunities, including fishing, boating, and hiking. If you're planning to move to Northwest Arkansas, trust PODS moving and storage options for the time and space you need with the control you want.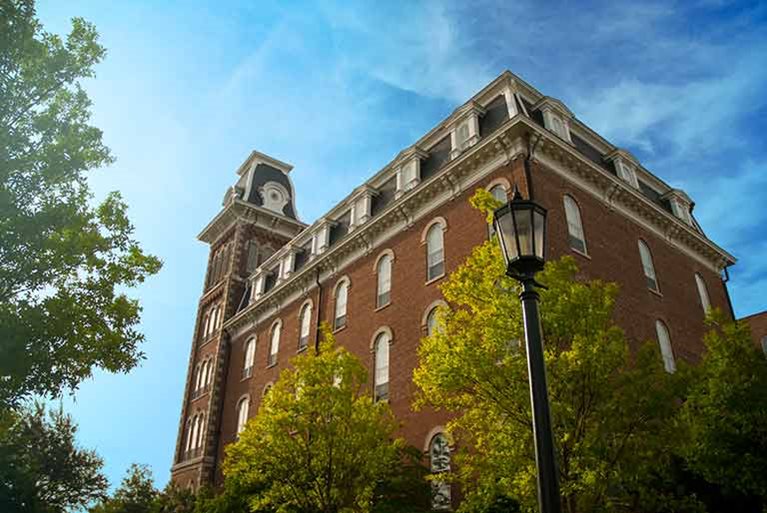 Moving to Northwest Arkansas
When you're ready to move to Northwest Arkansas, you can settle in one of several cities in the area. Fayetteville is the third most populous city in the state and is known for its cultural attractions. In fact, Business Insider once named Fayetteville one of the best places to live in the South. Since Fayetteville is home to the University of Arkansas, you'll find plenty of apartment and condo options here. If you want a house with character, the Washington-Willow Historic District has more than 100 architecturally significant homes.
If you decide to move to Springdale, you can say you're living in the Chicken Capital of the World; the city is home to the headquarters of Tyson Foods. It's also the fourth-largest city in the state. If you have a little extra money in your housing budget, the Thornbury neighborhood is known for its tree-shaded lots and large homes.
Rogers is the eighth most populous city in Arkansas and is routinely praised for its livability. In fact, CNN Money once ranked Rogers as one of the best places to live in the country, and Bloomberg Businessweek once said Rogers was one of the most affordable suburbs in the South.
You can also choose to live in Bentonville, which is home to Walmart's headquarters. Thanks to the Crystal Bridges Museum of American Art, which showcases some of the country's finest pieces of art, Southern Living recently named Bentonville the South's next cultural Mecca. Chapel Hill, Rolling Acres, and Stone Ridge Estates are all popular neighborhoods in the city.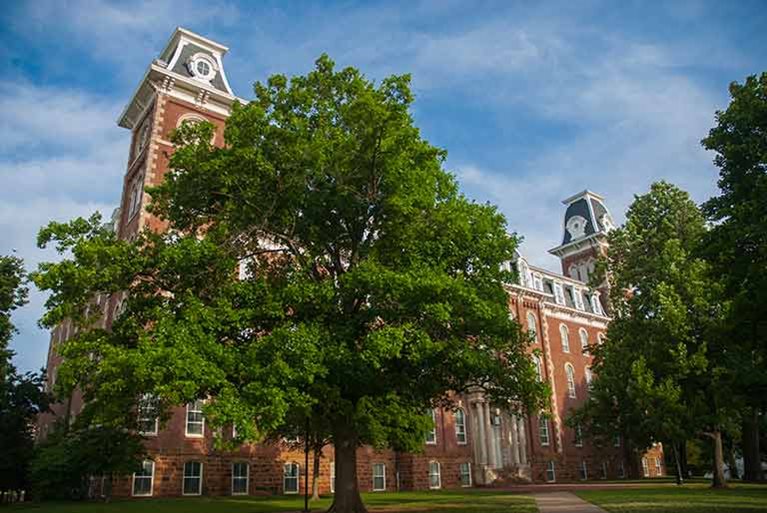 Things to Do and See in Northwest Arkansas
Once you've picked a neighborhood, it's time to explore the area. Head out on the Ozark Highlands National Recreation Trail. This 258-mile hiking and backpacking path covers some of the most scenic areas in the state. Dickson Street in Fayetteville is the region's primary entertainment spot, offering plenty of shopping and dining opportunities. Be sure to check out Fayetteville Historic Square for its many events, including the Fayetteville Farmers Market and the Lights of the Ozarks Festival.
Whether you're relocating across the country or need extra storage, PODS offers moving and storage the way you need it done. With month-to-month rental terms and flexible pick-up and delivery scheduling, PODS is the right move for your move, every time.
Serving the greater Northwest Arkansas area
Avoca | Bella Vista | Bentonville | Bethel Heights | Canehill | Cave Springs | Centerton | Decatur | Elkins | Elm Springs | Farmington | Fayetteville | Garfield | Gateway | Gentry | Goshen | Gravette | Greenland | Hiwasse | Johnson | Lincoln | Lowell | Maysville | Morrow | Pea Ridge | Prairie Grove | Rogers | Siloam Springs | Springdale | Springtown | Sulphur Springs | Summers | The Highlands | Tontitown | West Fork | Wheeler | Winslow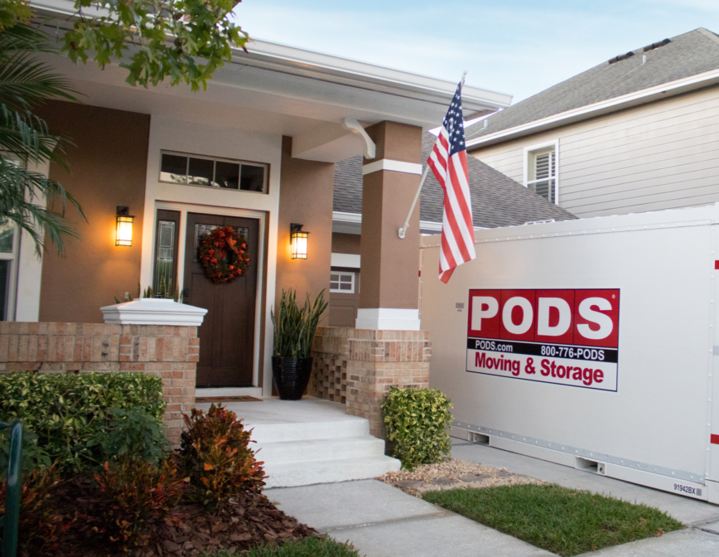 Northwest Arkansas Moving & Storage
Storage Facilities Near Me
Oak Street Storage Center
5225 N Oak St
Bethel Heights, AR 72764
Other Service Areas
*Limited service areas may apply. Please call PODS for service availability.